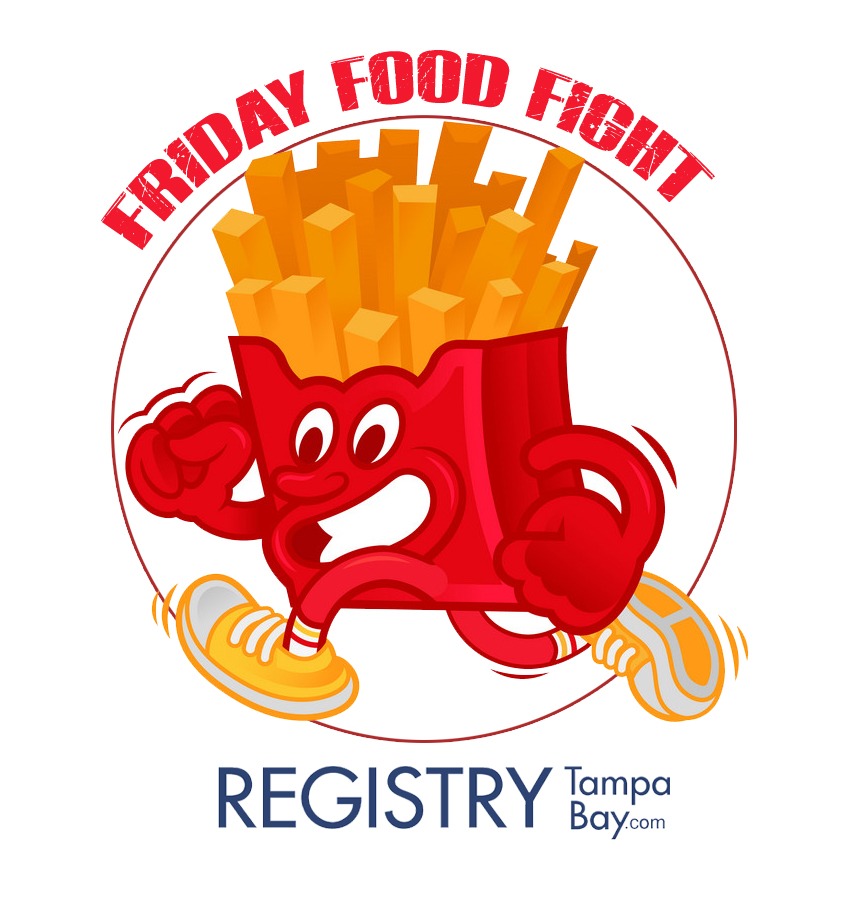 Taste-testing two ice cream innovators on both sides of the bay.
I scream, you scream, we all scream for… well, you know. According to recent news from Axios, we may well be screaming about ice cream prices soon, but somehow I don't think that'll stop me, you or us from screaming — or politely asking — for a beautiful scoop or two. Or three. After all, summertime temps have already kicked in, so what's a more summery treat?
But where to go? Tampa Bay is blessed with a slew of venerable ice creameries, from Bo's and Dairy Joy in Hillsborough to Strachan's and Candy Kitchen in Pinellas. But in the last decade we've seen innovative variations from the norm via small shops making creatively flavored small-batch ice creams, with two in particular making a big impression: Bright Ice Scoop Shop, which opened in St. Pete in 2019 and last year added locations in Pinellas Park and Water Street Tampa, and the aptly named The Revolution Ice Cream Co., the shop which might be said to have started the wild-ass flavor trend hereabouts. Revolution opened in Brandon in 2013, expanded to Seminole Heights in 2016 and recently opened a store in South Tampa.
To do our comparison taste test, we tried one scoop of each shop's chocolate, vanilla and strawberry — or, to be exact, their versions of those standard flavors, because each took the familiar and gave it a twist.
Which one most deserves a good lickin?
Here's (sorry, the pun is inevitable) the scoop:
THE REVOLUTION ICE CREAM CO.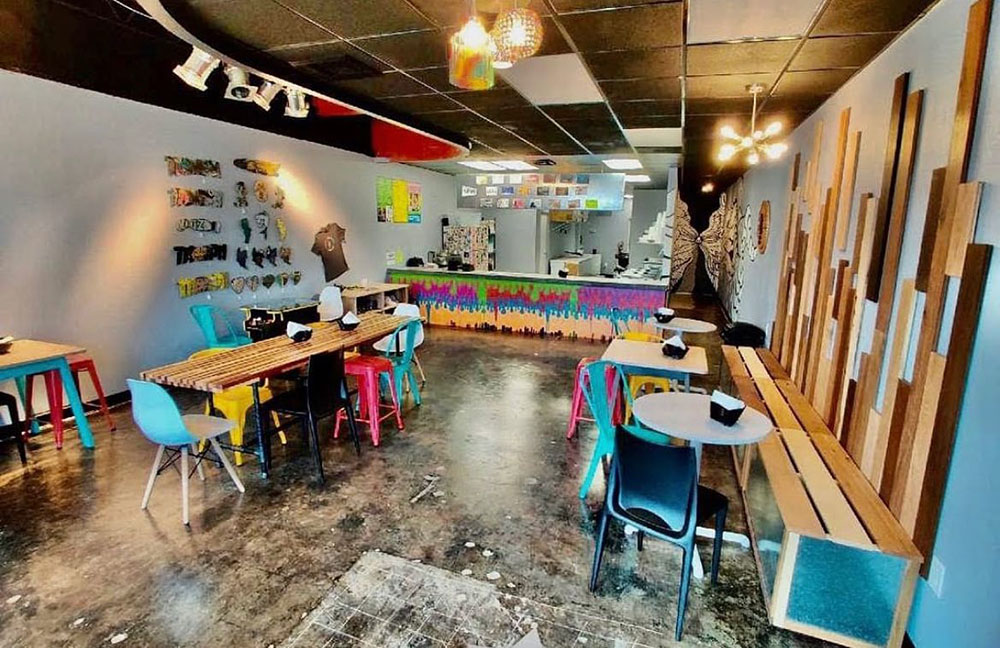 Irreverence is key to The Revolution, starting with the decor. We visited the South Tampa location, which has a funky DIY vibe, from the counter's acid-drippy color scheme to the plywood slabs on the walls to the kitschy portrait of Jesus feeding a lamb an ice cream cone. And then there are the flavors, with names like Eurotrash and What's Up Nutter Fudger, each of which gets its own playful graphic treatment on sticker-like signage. Even the sundaes have a sense of humor, like the Elvis: Crushed 'nilla wafers on the bottom, Banana Puddin' and Porky's Delight ice creams topped with peanut butter sauce and bacon brittle.
We considered trying The One That Started It All! (goat cheese habañero ice cream with a raspberry ribbon) but one of my tasters was averse to spicy, and anyway we were here to taste The Revolution's twists on the classics.
Chocolate Shock: The shocks are mild — homemade brownies and mini chocolate chips — but they give this chocolate ice cream a textural dimension that's very enjoyable.
Plain Jane: Aptly named, and described by Revolution in slightly sheepish, if tongue-in-cheek terms — "Basic Vanilla Ice Cream because Vanilla Beans are too expensive" — this is OK, if a little grainy.
Strawberry Balsamic Walnut: At first the balsamic vinegar taste dominated in a not exactly pleasant way, but the more you ate, the better it tasted, especially when combined, sundae-style, with other scoops. 

Price for a three-scoop serving at Revolution: $8.51 (w. tax)
BRIGHT ICE SCOOP SHOP
The Bright Ice flagship on 5th Ave. N. in St. Pete is understatedly chic, with grey, white and silver accents in the interior decor and a covered patio surrounded by greenery. The counter folks are cheerful and patient, as customers ponder flavor options like Lemon with Crystallized Ginger and Blueberries with Cinnamon and displays of highly tempting baked goods. We might have been tempted, too, but we kept to our plan: the big three.
Deepest Darkest Chocolate Secret: The sassiest name on the menu, with an element of taboo that isn't unwarranted because the flavor is so deep and dark it feels a little naughty. Using four different kinds of chocolate, it tastes how you always wanted chocolate ice cream to taste.
Warm Vanilla: Touches of brown sugar and cinnamon bring the "warm" to this vanilla, giving it unusual depth of flavor for vanilla.
Roasted Strawberries with Brown Sugar & Balsamic: Ahhhhh. Roasting the strawberries is the secret to this ice cream, according to Bright Ice. I don't know if that's the reason; all I know is that this is the most eye-rollingly, OMG-it's-so-good strawberry ice cream I've ever had.
Price for a three-scoop serving at Bright Ice: $8.76 (w. tax)
WE SCREAMED THE LOUDEST FOR THE ICE CREAM AT:
BRIGHT ICE SCOOP SHOP
I like the good-natured ambience of Revolution, and the ice cream was fine. But Bright Ice just blew us away, most especially because of their products' delightful creaminess. We'll be back for pints!