Friday Food Fight: Fried Calamari
Taste-testing the popular appetizer in three Pinellas restaurants: Guppy's, Matteo and Da Sesto.
Going back to when I introduced Friday Food Fight on RegistryTampaBay.com in October of last year, I've always had it on my mind to do a taste-test comparison of fried calamari. But where to start? The ubiquitous appetizer is a staple of so many restaurant menus, from Italian to pescatarian, from Chinese to chains, that the idea of choosing just two examples seemed pretty daunting, especially since so many versions of the dish look and taste about the same: a big pile of little squid bits, mostly rings with some tentacles mixed in, lightly battered and fried and served with a dipping sauce of some sort. A tasty, light and (except for being fried) healthy starter that lends itself to table-sharing — no wonder it's been a go-to for diners for decades, even if, as a culinary experience, it's, let's face it, kind of boring.
Which is why, as I pondered my past adventures with calamari, I got to thinking about places that tried to do something distinctive with the standard recipe — adding other bite-sized items to the mix like hot peppers or shrimp, or finding fresh variations on the accompanying aioli. But originality (or lack thereof) notwithstanding, the primary criteria for judging fried calamari would still have to be freshness, flavor and texture. You want to taste the calamari, not the cooking oil, and you want the coating to be crisp but not too crisp, light but not liable to slip off.
So with that in mind, we returned to a seafood restaurant where we had fond memories of the quality of the appetizer, Guppy's on the Beach in Indian Rocks Beach; tried the calamari fritti at the new(ish) Italian restaurant Matteo in St. Pete's Grand Central District; and then, for the first time, added a third FFF competitor, Da Sesto Italiano in Pinellas Park, because we decided we needed a tiebreaker.
Which calamari curled our toes?
Let's dip in and find out.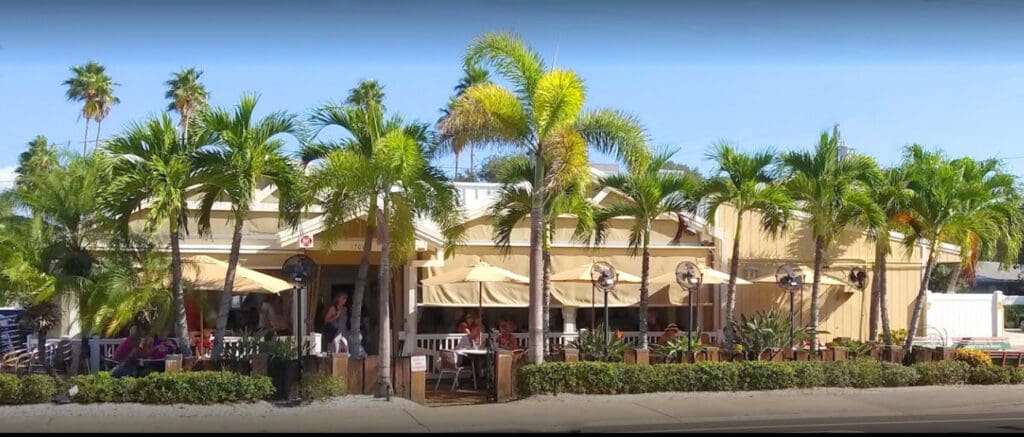 While Guppy's Across the Street from the Beach would be a more accurate name, this 30-year-old favorite is dependably one of the best places to dine on or near any of the Gulf beaches. Its covered front patio is a coveted spot, but the interior's cozy, too, and we have had great experiences with both the service and the seafood in past visits. In fact, among all the calamari we tried to recall in prepping this column, Guppy's stood out in our memory but we couldn't exactly remember why. So we returned to IRB for another taste.
Taste & texture: Of all the calamari we tried for this FFF, these were the most tender — practically melt-in-your-mouth.
Batter: Light, even "fluffy," said one of my dining companions. It didn't cohere to the calamari all that well, though.
Dips: Meyer Lemon basil aioli and tomato salsa, both fresh-tasting.
Overall: This version of fried calamari was just fine — kind of bland in my estimation, though I was in the minority in that judgment, and overall a very good example of the dish, though nothing made it particularly stand out. (What were we remembering, I wonder?)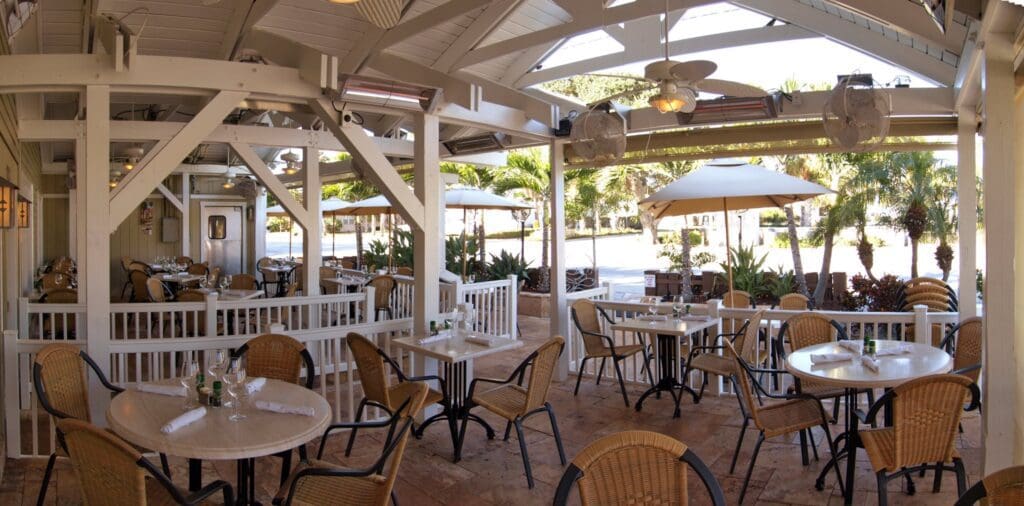 What else we ate: Our three entrees were terrific. My fellow diners had Kona coffee-dusted scallops and a delicious rendition of rainbow trout with a blue crab beurre blanc that I remembered loving at a previous meal. I went for a non-seafood choice: two pork loin chops with a Cremini mushroom demi-glace and crispy shallots that were among the most perfectly cooked pork chops I can remember having anywhere. Next time we may wait for an outdoor table, though; the banshee screams of a disgruntled child in a nearby booth still haunt me.
Price: Calamari: $12.95; Entrees: $23-$30.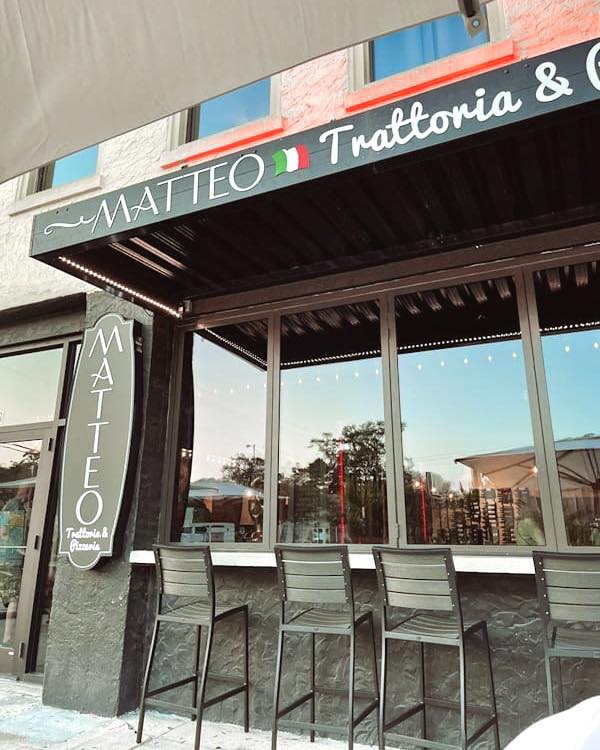 We were crestfallen last spring when we heard about the closing of Sophia's, the excellent Italian restaurant from the team behind Lolita's Wine Market, but not to worry: Matteo, named for the son of new owner Nando Silvestri, is a more than worthy successor, serving delicious homemade pasta and pizza in the same location. We hadn't actually planned on trying the calamari here; we were actually surprised we could get a table since the place is often packed, but stopping by after a Tuesday night reading at nearby Tombolo Books, we got lucky (and one of the authors from the reading was there, too). Then we noticed "Calamari & Gamberi Fritti" on the menu — "baby squid tubes and gulf shrimp lightly floured and fried, served with spicy tomato sauce" — and figured, let's put them in the Fight.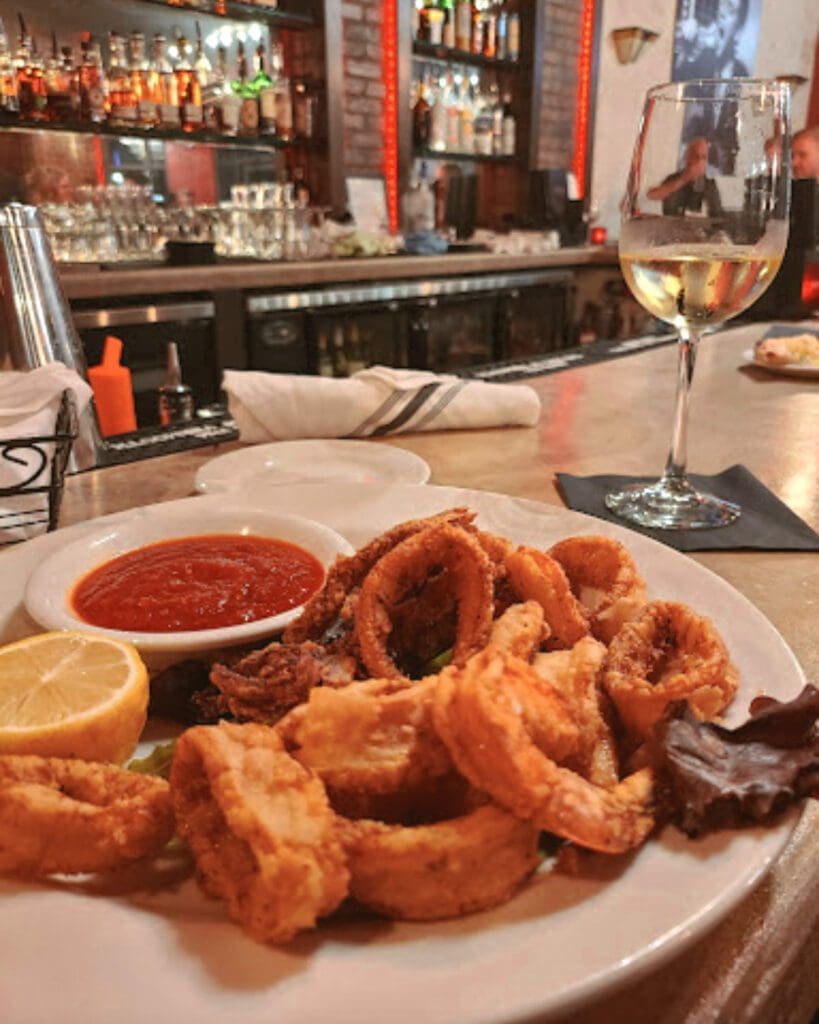 Taste & texture: Though not quite as tender as Guppy's, the calamari was highly snackable, as were the popcorn-sized shrimp – a nice addition to the dish.
Batter: The crispiest of our contenders, with a thin breading that meshed nicely with the calamari (no sliding here). There was more flavor in the coating, too, than at Guppy's.
Dip: The spicy tomato sauce lived up to its name, and made for multiple repeat dippings.
Overall: I liked this version better than Guppy's; my husband disagreed. Hence the need for a tiebreaker.
What else we ate: I loved the pappardelle bolognese that I ordered, which was generous enough to serve as an equally tasty lunch the next day. My husband was not as huge a fan of his spinach and ricotta ravioli.
Price: Calamari & gamberi fritti, $15; Pastas, $18-$19.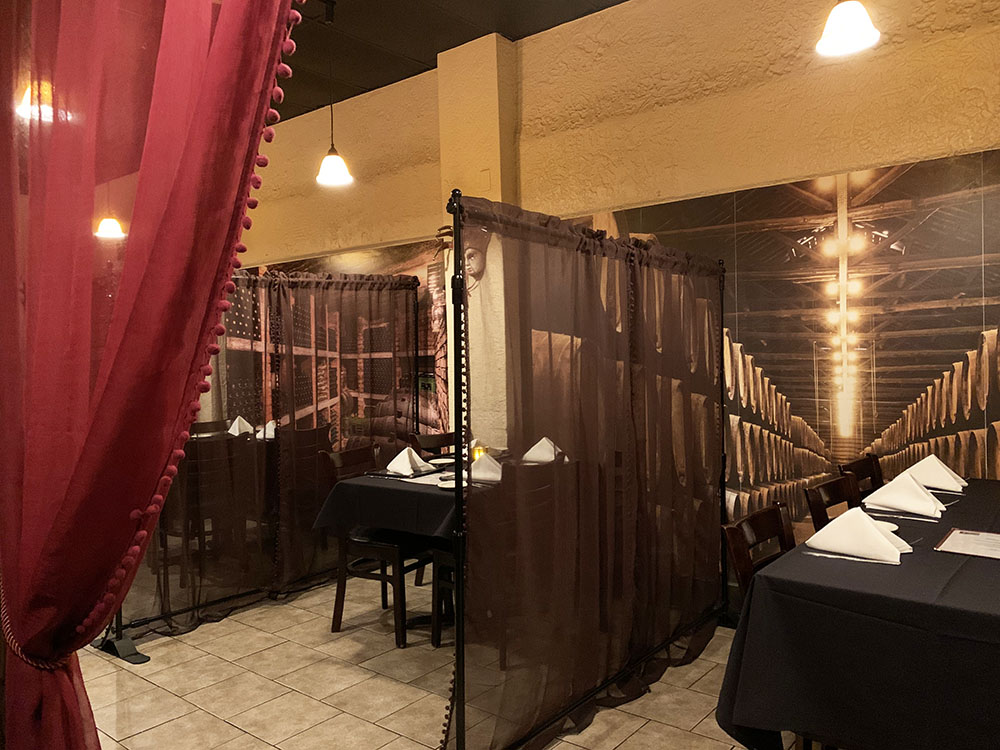 We discovered this gem when we lived near Pinellas Park and have had numerous memorable meals there — including one on the eve of the mass pandemic shutdown in March of 2020. It had been a while since we returned, but remembering their fried calamari we thought: Here's our tiebreaker! We were pleased to discover that the space is even more atmospheric than before, the sheer curtains between booths and evocative murals making for a surprisingly romantic boîte despite its location at the busy intersection of 66th & Park. Service as ever was friendly and professional, though a bit harried.
Taste & texture: The chewiest and, alas, the oiliest of our three FFF calamari contenders. The taste was pleasing enough to keep us eating, though.
Batter: Light and, in Larry's opinion, more flavorful than the other two versions.
Dips: For both of us, Da Sesto's tomato and caper aioli sauces were our favorites among the three calamari accompaniments we tasted.
Overall: More disagreement here: This was Larry's #1 choice and my #3. Hmmm… what to do?
What else we ate: I went for the pappardelle again, a highly garlicky preparation with Italian sausage and porcini mushrooms in a light tomato sauce. Larry got the chef antipasto salad, a hearty helping of meats, cheeses and greens big enough for him to take some home.
Price: Calamari, $18; Pasta, $20; Salad, $18.
So which Calamari Fritti gets the prize?
WHAT'S THE ITALIAN WORD FOR COP-OUT?
Sorry, we did not achieve consensus. Each of these restaurants is eminently worthy in its own right, and each offers a version of fried calamari that is highly recommendable. In short, it comes to this:
• Guppy's: The freshest
• Matteo: The crispiest
• Da Sesto: The most delicious dips
We know there are countless other restaurants serving up our favorite little rings 'n things, so if you have recommendations for other spots to try, drop us a line at info@registrytampabay.com.
Previous Post
Next Post