Green Light Cinema: The Little Movie House That Could
If you're a movie lover, spare a thought for Mike Hazlett.
Back in March, he was all set to open his new indie movie theater, Green Light Cinema, in the heart of downtown St. Pete. Then Covid struck. With a vengeance.
"We were going to have a grand opening. Lots of VIPs. Champagne. Popcorn. Lots of popcorn. It never happened," says the Boston native.
After summer turned to fall, Hazlett came up with Plan B. On October 2, he finally opened the doors with a single-minded focus on safety. Seat rows were set six feet apart. Masks were required. The place was literally awash with hand-sanitizer.
And instead of a max capacity of 50, he cut it to 30, with seats blocked off between couples and families.
The result of all this? Still not so good.
"I think people may have just gotten out of the habit of going out to the movies. But with a new year, and a vaccine on the way, I'm hoping it will change. This is a really safe environment, and the films we're showing are just too good to miss."
Independent films. They've been lacking in culture-rich St. Pete for years. Pre-Covid, you had to make the drive to Tampa Theatre or hope they made it into the lineup at the now-defunct Gallery at AMC Sundial or at St. Pete Beach's much-loved Beach Theatre, which shuttered in 2012.
Following a move south five years ago — Hazlett's better half was offered a corporate job with TECO — the 54-year-old made it his mission to bring independent movies to the city.
He found an empty office space at 221 2nd Ave. N., steps away from Sundial and the AMC cineplex. He reconfigured it into a single-screen theater and equipped it with the best-of-the-best digital projection and 7.1 surround sound.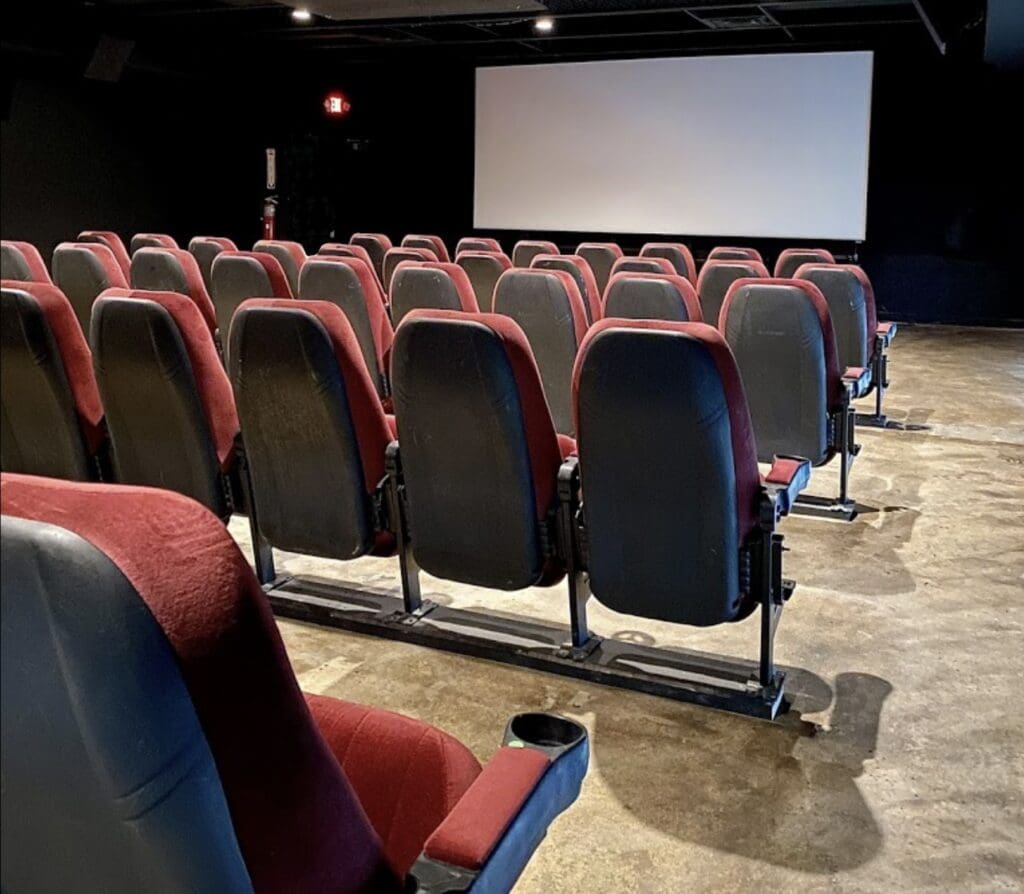 If those red velvet seats look familiar, they actually came out of AMC Sundial.
"I was walking past one day and saw that they were throwing all these great movie seats into the dumpster. I guess it was while they were converting to the big recliners.
"I was like, 'Time out, guys!' The next day I came back with a big truck and a bunch of guys. It saved me a chunk of money. And the best part; I have another hundred in storage."
Hazlett knows a lot about the movie-going experience. Back in the '80s, he started a small theater in Portsmouth, New Hampshire, then spent eight years running a 2,000-seat theater in Portland, Maine. Movies and performing arts are in his blood.
"I've always been a movie buff. When I was a kid it would be the Brattle Theater in Cambridge, Mass. Like here, it was just a small movie theater with one screen. You'd walk in and it would be like entering a different world."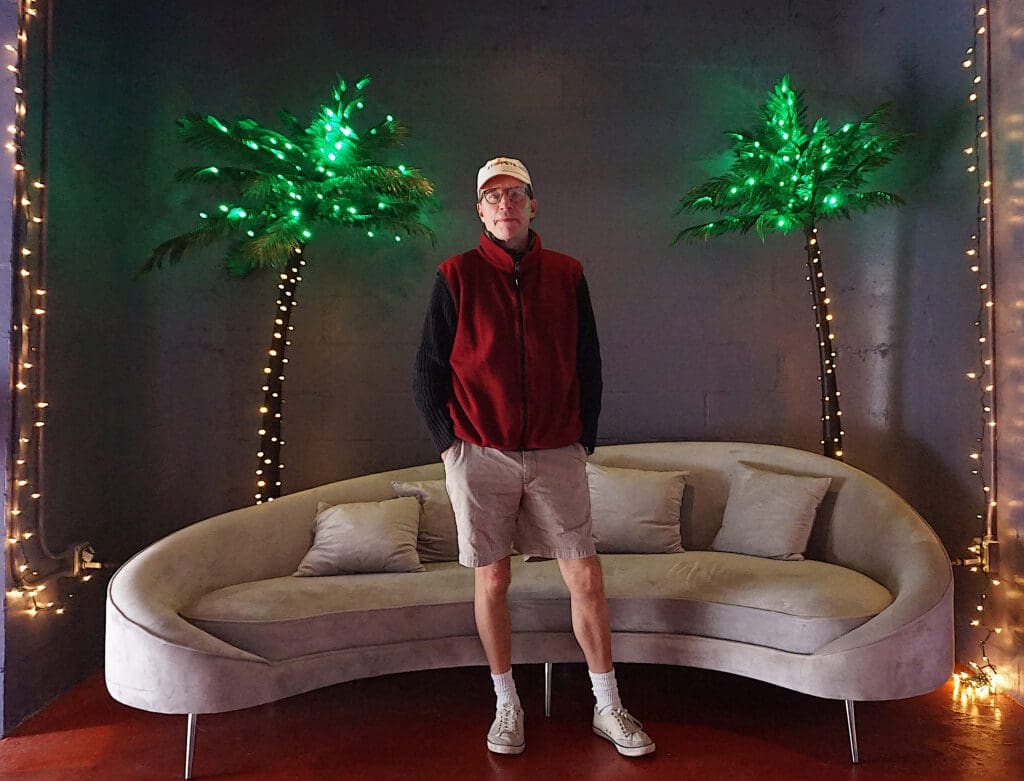 It's Hazlett's personal choice when it comes to picking films for Green Light. His first screening back in October was the psychological drama The Nest starring Jude Law.
He followed up with the science fiction horror-fest Possessor. Then the more mainstream indie flick On the Rocks with Bill Murray, and Sofia Coppola doing the directing.
"We've shown some pretty cool documentaries which have been well-received. Jimmy Carter: Rock & Roll President was just wonderful. As was Billie, the rich documentary about the life of Billie Holiday."
It helps to know that a Green Light movie-going experience isn't going to break the bank. It's just $10 for a ticket — $8 for seniors — $5 for a glass of wine, $3 for a Coke, and $3 for a small bag of popcorn. And there's free parking out back.
"Streaming at home isn't going away. But sitting in a dark theater, with a big screen, a great sound system and that bag of popcorn in your lap is completely different than sitting in your living room and hitting the pause button when the phone rings."
For now Mike Hazlett is weathering the storm. He just wants to show great movies to people who love going to the movies.
"Everyone is looking for an excuse to get out of the house for a couple of hours. We're happy to provide that escape."
Quick-fire questions for Mike Hazlett
Favorite movie? The 1983 Scottish comedy-drama Local Hero. Best male actor? Paul Newman. Best female actor? Audrey Hepburn. Best director? Tie between Hitchcock and Spielberg. Favorite genre? '70s grit (French Connection) and The Maltese Falcon. Best film shown at Green Light so far? Jimmy Carter: Rock & Roll President. What film would sell out? A classic, like It's a Wonderful Life or Breakfast at Tiffany's. Favorite Green Light treat? Junior Mints. Front row or back? Back, always.
Coming up: One Night in Miami…, Jan. 8-11. A fictional account of one incredible night where icons Muhammad Ali, Malcolm X, Sam Cooke, and Jim Brown gathered discussing their roles in the civil rights movement and cultural upheaval of the '60s. Oscar- and Emmy-winning actress Regina King (Watchmen) makes her directorial debut here, and it's getting major Oscar buzz. See it at Green Light this weekend before it hits Amazon Prime.