Hearts à la Carte: These Tampa Bay restaurants are just right for romance
8 Romantic Restaurants in Tampa Bay
The Westphals and the Brick & Mortar team told us their plans for Valentine's. Whether you're planning for the big day or just a weekly date night, here are eight more eateries that offer the perfect combo of romantic ambience and meals that will seduce your taste buds (and maybe your date).
1. Alésia
Under the sparkling lights in the garden, sharing potstickers, noodle soup, a dish of chocolate mousse and a bottle of Riesling from the tantalizing French-Asian menu, you'll feel as if you've found your own private oasis. The unfailingly affable servers set the mood. 7204 Central Ave., St. Petersburg, 727-345-9701, alesiarestaurant.com.
2. The Black Pearl
In their own words, "Dining is like a symphony." The Black Pearl, a gem in a charming waterside town, proves that good things come in small packages. Very intimate, so make reservations early. Veal osso buco wellington with white truffle lobster risotto — that's all I have to say about that. 315 Main St., Dunedin, 727-734-3463, theblackpearldunedin.com.
3. Cafe Largo
Step in the door and feel transported to a Parisian bistro. Classic French courses and freshly baked bread are served at a European pace that allows diners to linger and talk in quiet surroundings. You'll fall in love… one way or another. (And you can't leave until you've indulged in a Grand Marnier souffle.) 12551 Indian Rocks Rd., Largo, 727-596-6282, cafelargorestaurant.com.
4. Cafe Ponte
It's easy to get excited about anything from the kitchens of James Beard semifinalist Chris Ponte. For a dining experience that will be long remembered, indulge in the four-course prix fixe menu (just $36 from 5:30-6:30 p.m.) or the splendid six-course Chef's Tasting. 13505 Icot Blvd., Clearwater, 727-538-5768, cafeponte.com.
5. Chief's Creole Cafe
For an authentic taste of New Orleans, there is no one better in the 'Burg than Chief's. Jambalaya, tender crawfish, gumbo and more — all with gourmet flair and a lovely lighted garden in which to enjoy it. During St. Pete's Second Saturday Art Walk (the night after Valentine's Day this year), take in some of the galleries and artists' studios in the nearby Warehouse Arts District before dinner. 901 S. 22nd St., St. Petersburg, 727-498-8979, chiefscreolecafe.com.
6. Harry Waugh Dessert Room at Bern's Steak House
Bern's, of course, is the stuff of culinary legend in Tampa Bay. But the ultimate "dessert date" is upstairs. Named for a London friend of Bern Laxer who used his parlor for dessert and brandy, Waugh's can be enjoyed after a great Bern's steak or on its own. The seating design affords privacy, and you can even control the music in your intimate environment. And oh, yes: The desserts are heaven. 1208 S. Howard Ave., Tampa, 813-251-2421, bernssteakhouse.com.
7. Left Bank Bistro
Inspired by the current "Midnight in Paris 1929" exhibit at the Dalì Museum, we had to include this beautifully restored 1920s home just a short drive from the museum. The menu is classic French cuisine inspired by the era, with Valentine's specials like cognac bisque with lobster, tenderloin with lump crab, and Belgian chocolate torte. Plus… heart-shaped cookies! 1225 Dr. M.L.K. Jr. St. N., St. Petersburg, 727-256-1691, theleftbankbistro.com.
8. Oak & Ola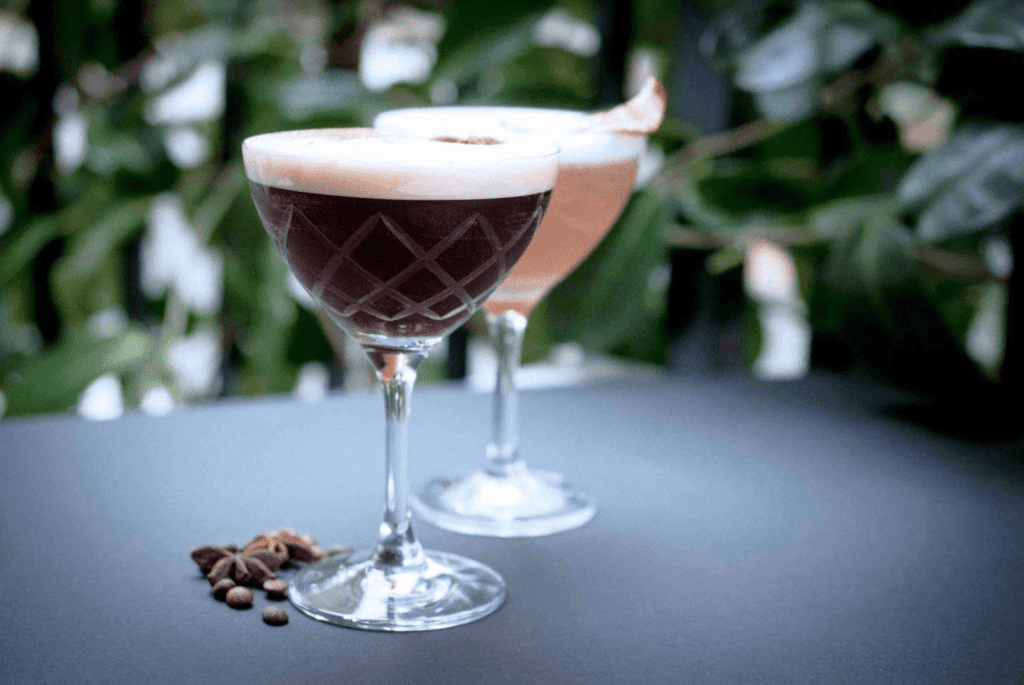 A culinary destination inside the bustling Armature Works. Though the seating area is large, the atmosphere is lovely and the service attentive. The Euro-American menu is overseen by James Beard award-winning chef Ann Kearney. A unique cocktail program rounds out the experience.
1910 N. Ola Ave, Tampa, 818-773-1901, oakandola.com.