K is for Kicks: Where do you get yours?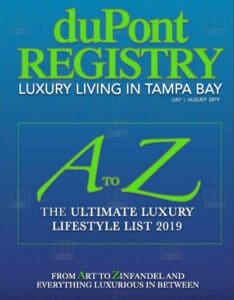 A to Z: The Ultimate Luxury Lifestyles List is duPont Registry Tampa Bay's annual compendium of the best our region has to offer. Each year we choose a different set of categories and then select businesses that are top-of-the-line in each category. This year: Art to Zinfandel (and everything luxurious in between).
There are all kinds of ways to get your kicks. Going to a Tampa Bay Rowdies game, for instance; kicks are not only plentiful on the field, it's a kick just watching this team. If you're more into heart-stopping chills and thrills, then you gotta get your kicks at Busch Gardens' twisted, twisty new Tigris , Florida's tallest "launch coaster." But if all you want are some new kicks for your feet, make yourself happy at Happy Feet Plus, where the service and the shoes will make your morning workouts feel a lot less like work.