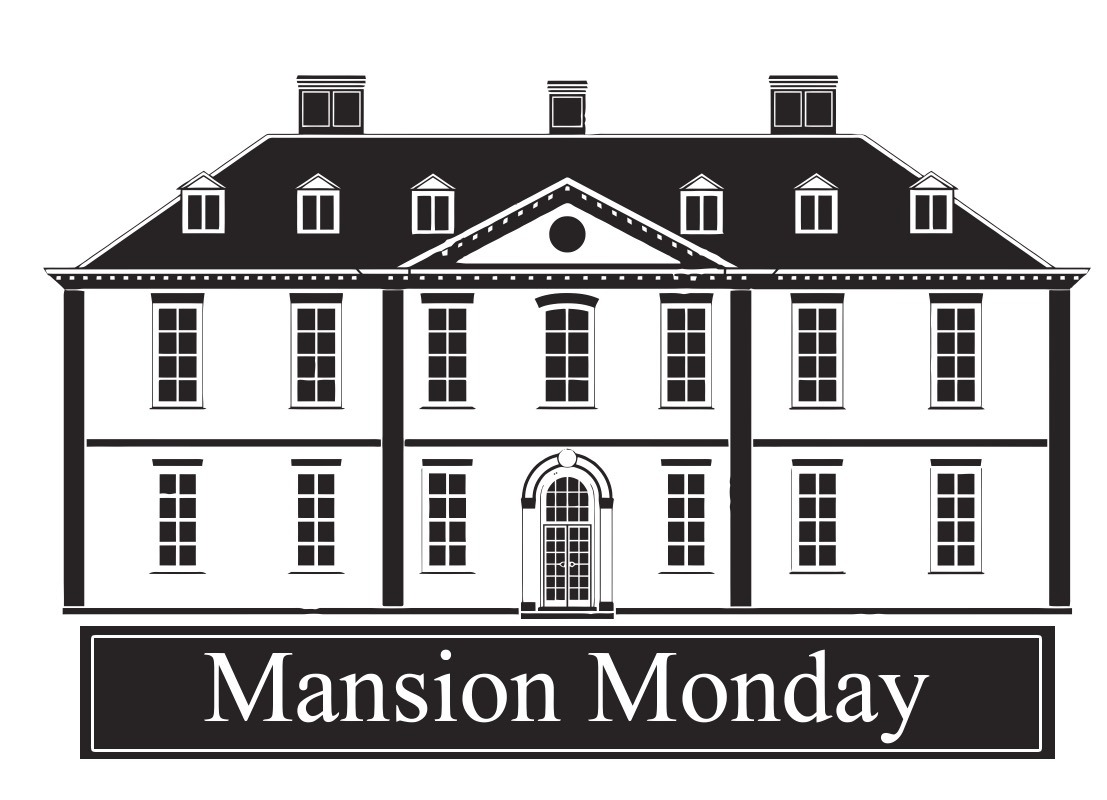 Descriptions like "one of a kind" and "stunning" get thrown around a lot in real estate speak, and they're part of the Zillow description for this 8,200-sq-ft six-bedroom, nine-bath home at 2913 W. Knights Ave. in South Tampa's Bayshore Beautiful neighborhood. But in this case, the breathless adjectives seem warranted, as there are so many details in this completely remodeled 2001 home that are not just unique, but uniquely beautiful — including an extraordinary glass and wood staircase.
"The owners designed and oversaw the remodel," says Realtor Autumn Etheredge of Smith & Associates, which is listing the property at $5,100,000. "Their background is commercial development, and her passion is design."
That passion is evident throughout.
The staircase was one of the few elements that the couple didn't touch from the previous owner, who added it as part of a custom addition in 2004.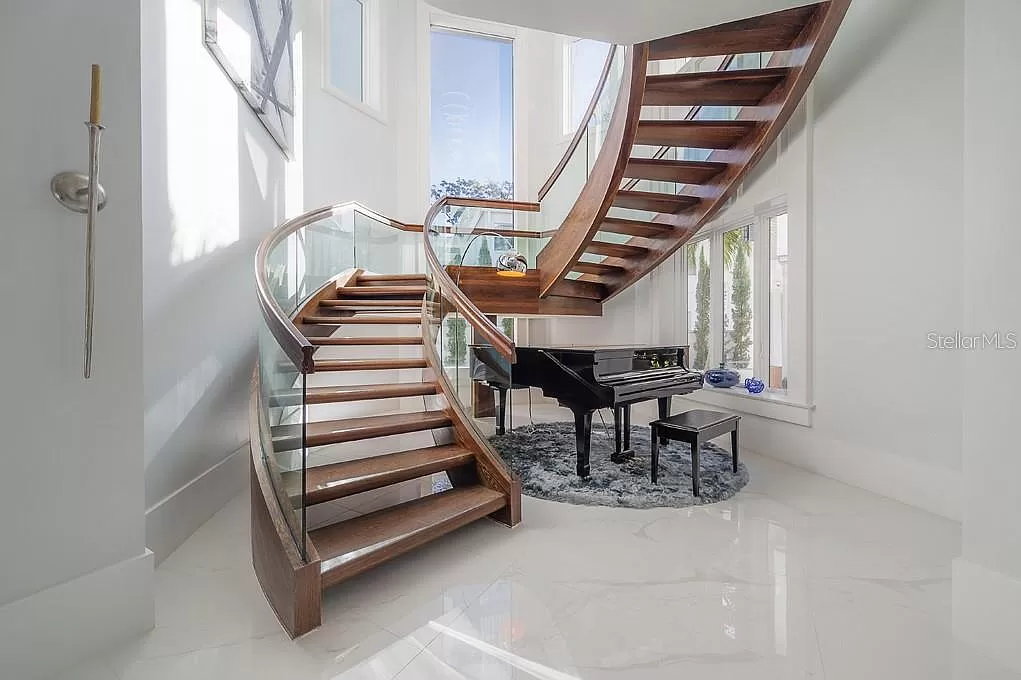 The hand-carved doorway from India was also a holdover from the previous owner.
The interior of the home is awash in light and open space, highly conducive to contemporary art and furnishings.
The dining room is a stunner with its two-story floor-to-ceiling windows.
The custom kitchen shares the home's openness and sleek lines.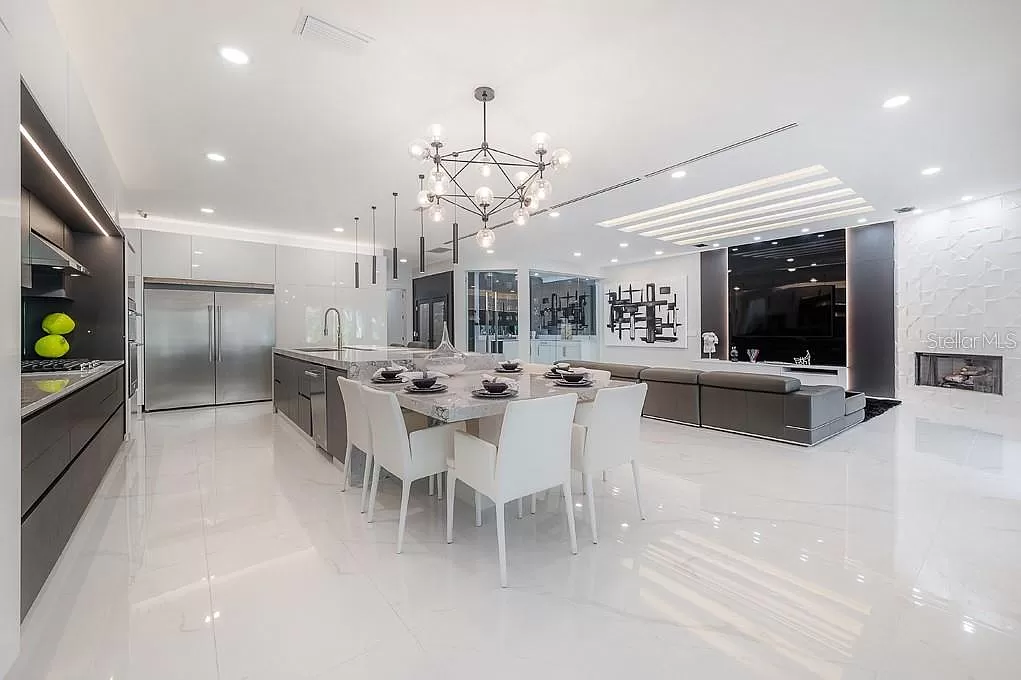 Another view of the kitchen.
The second-floor landing.
The second-floor media room.
Another distinctive doorway, this one leading to the master suite.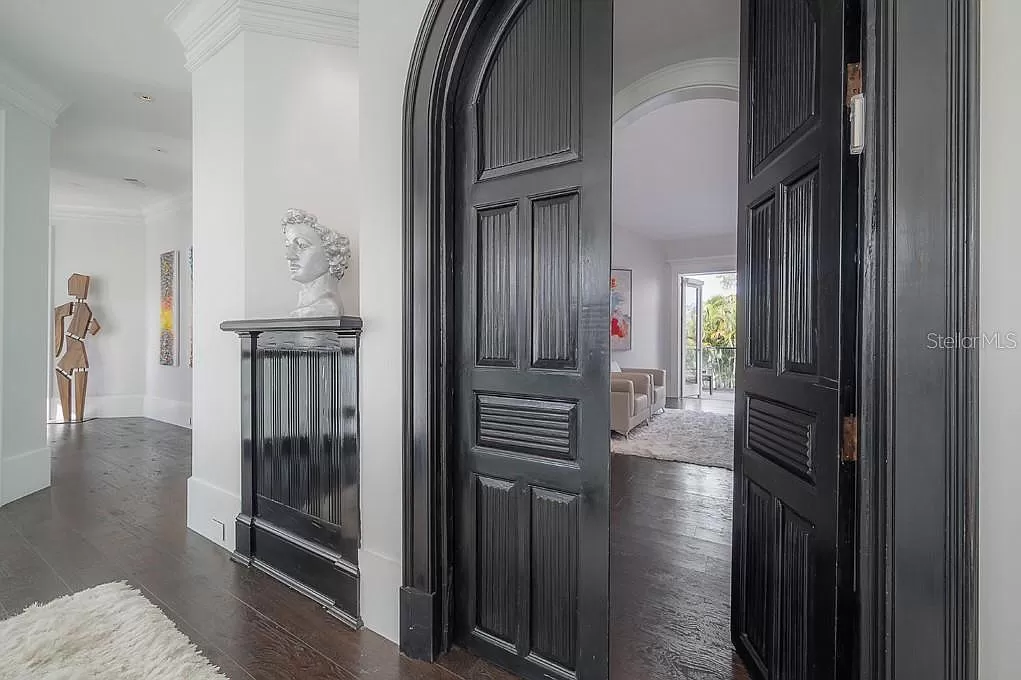 The master suite includes a sitting area, a fireplace and steps down to the pool and spa area.
Another view. (Note the beamed ceiling and the textured fireplace surround.)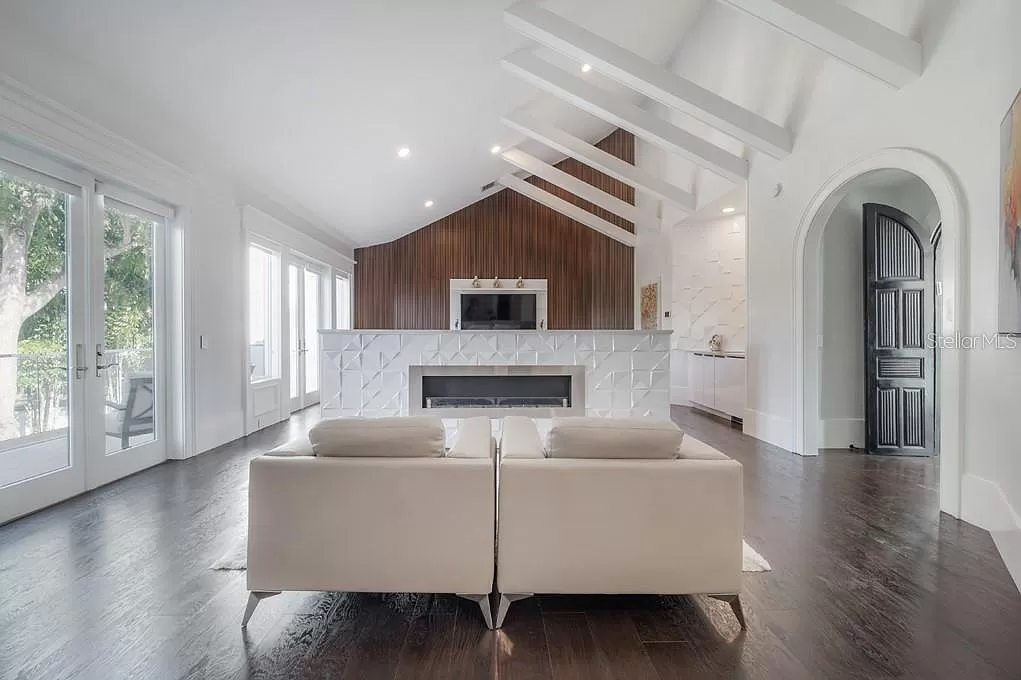 The master bath.
The fully equipped gym has its own balcony.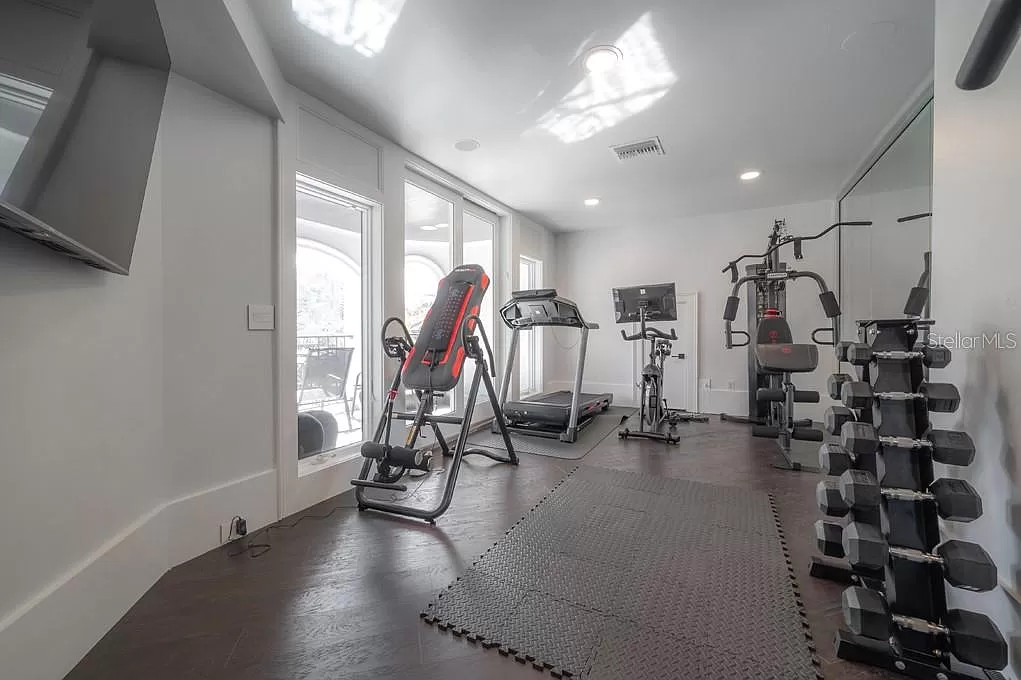 The over-sized pool and spa.
Tucked into close to half an acre and just 500 feet from Bayshore Boulevard, there's nevertheless a feeling of seclusion thanks to plantings and a stone wall surrounding the property.