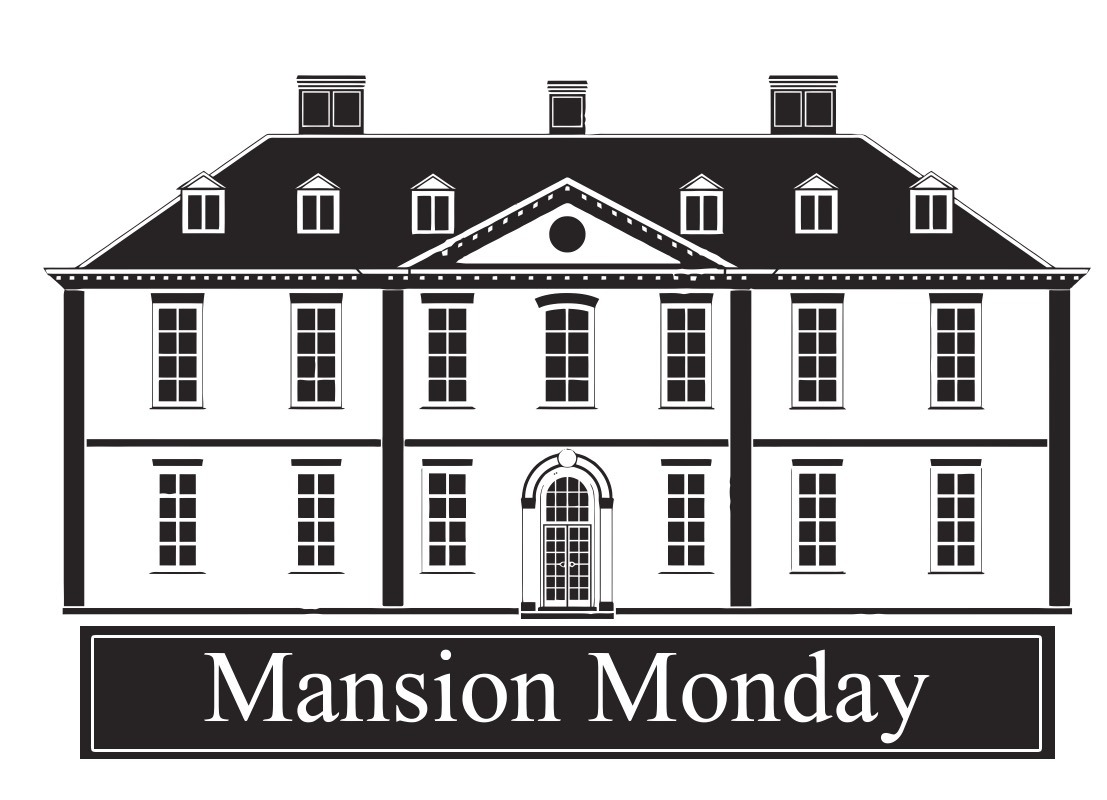 You know how when you're moving you want to find out all you can about your new neighborhood? I've been doing just that recently, having moved into an apartment complex in St. Pete's fast-developing Skyway Marina District. In the process I stumbled upon a perfect subject for Mansion Monday: a waterfront home with unusual architectural details in the adjacent neighborhood of Broadwater.
Fair warning: The buyers were scheduled to close on the property today (Jan. 3). So pending any changes in that situation, I present 3900 46th Ave. S. for its gawk-worthiness, not as a home that's on the market. (FYI, the published asking price was $1,195,000.)
But there's so much to admire (and gawk at). The homes in Broadwater are lovely, but more or less similar to one another — long, low-slung, nicely landscaped ranch homes on or near Boca Ciega Bay, most with stellar bay or canal views and private docks. The 3900 46th Avenue home is all of that, and yet look at it from above. 
The roofline (center below) points like an arrow to the water.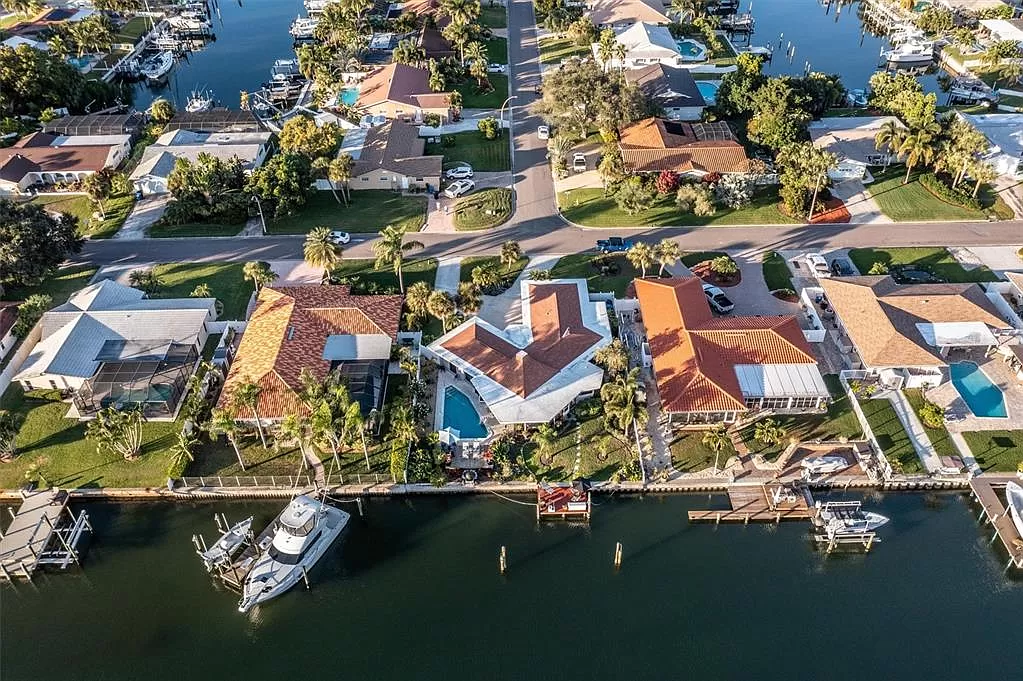 The semi-circular driveway is also arrow-like in the way it converges on the double doors of the main entry…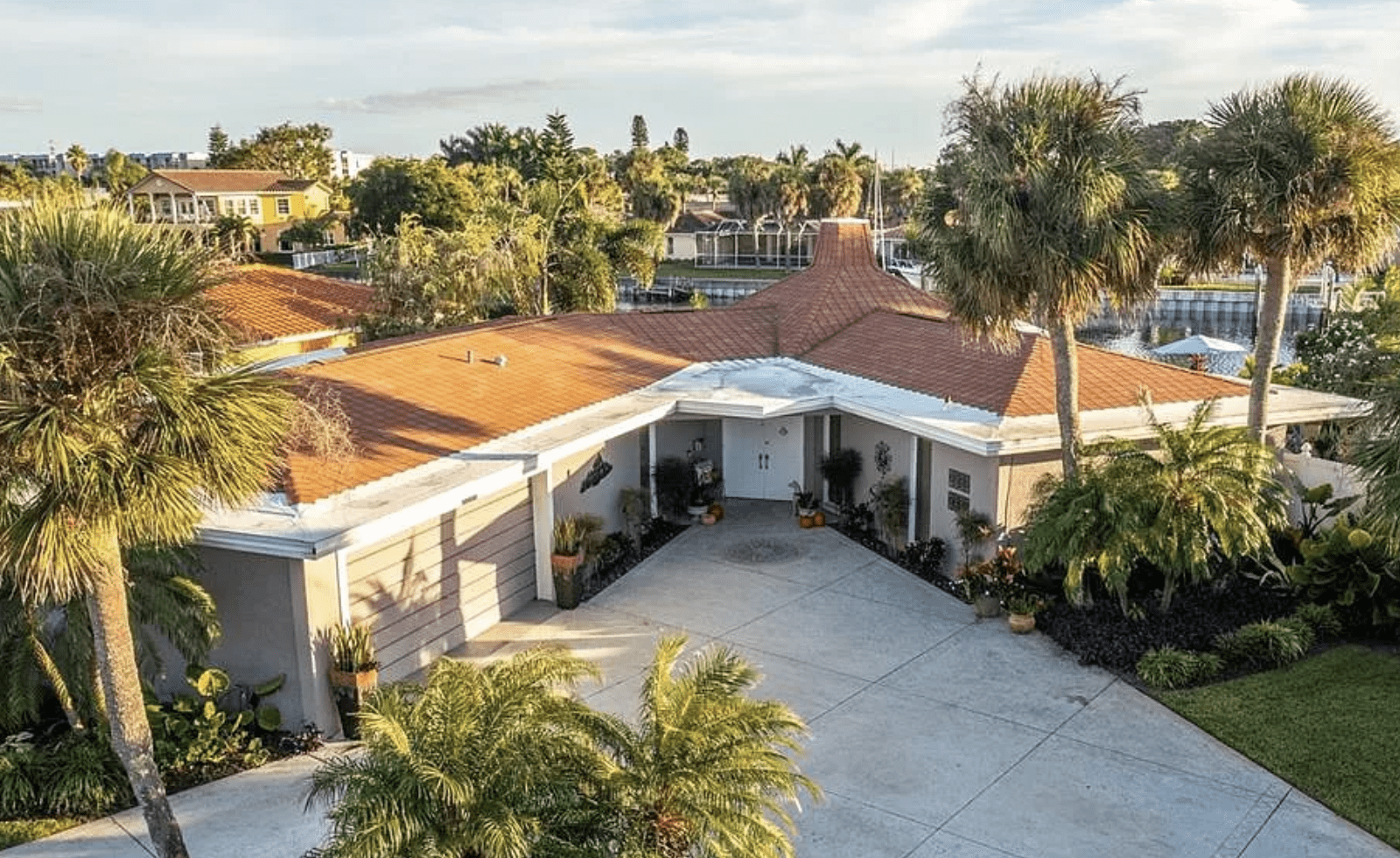 and the roof is crowned at its apex with a chimney-like peak…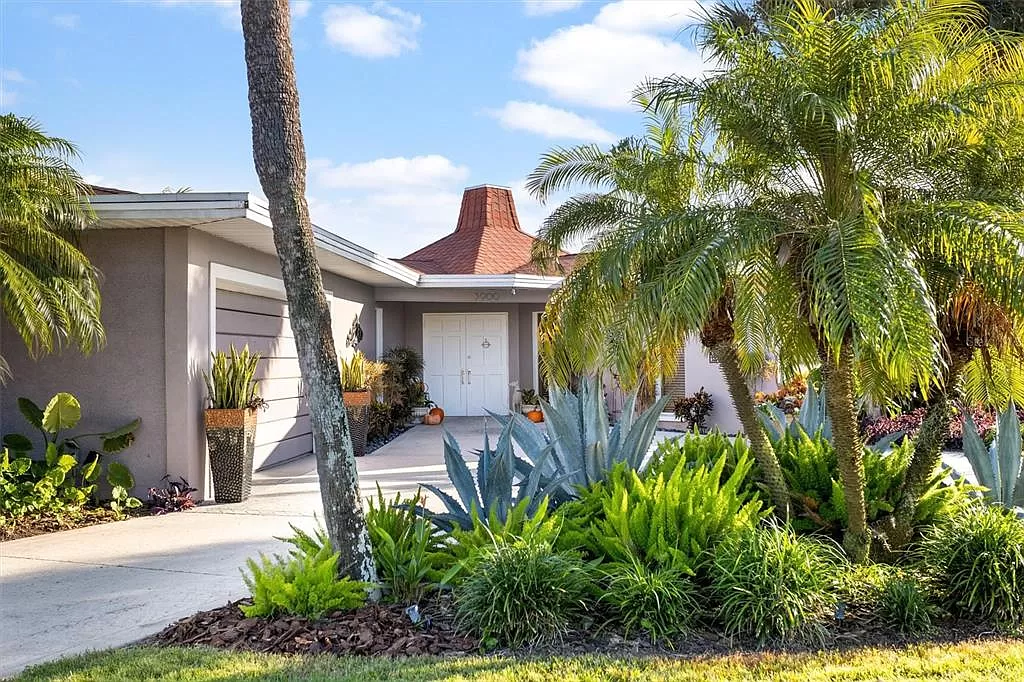 …that allows for the dramatic, beamed cathedral ceiling in the main living space.
The angled configuration continues in the kitchen, allowing for multiple vistas from the bay windows.
The swimming pool has an interesting geometry, too.
And so does the screened-in porch.
And whether it's the owners' good taste or that of Realtor Brian Longstreth and photographer Dylan Todd or a combination of all, this is one of the most distinctively decorated and landscaped homes I've seen on the market.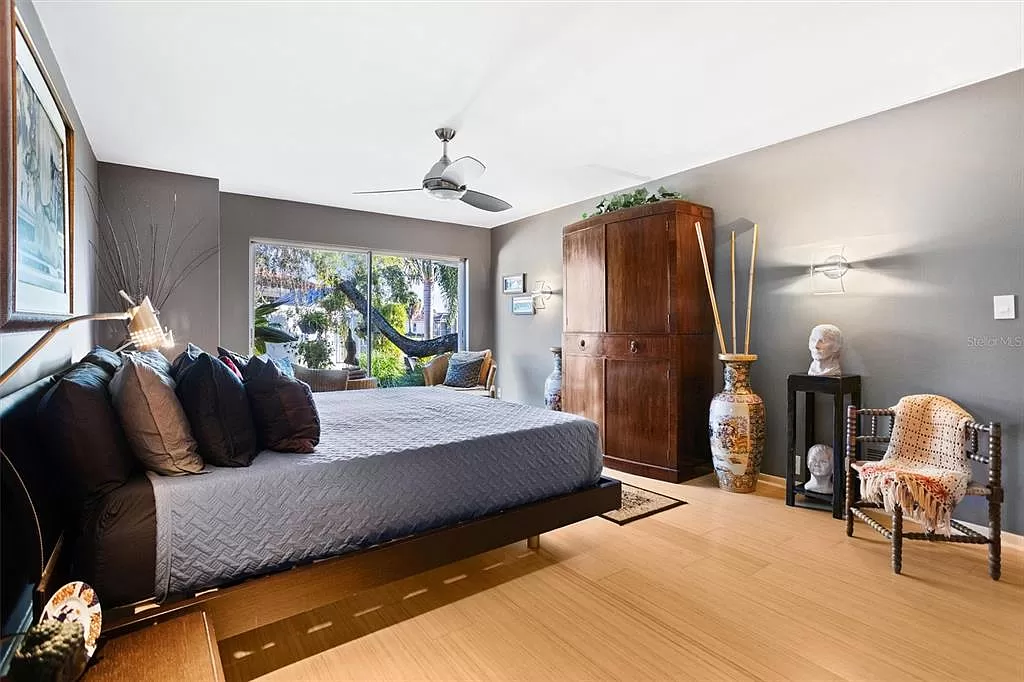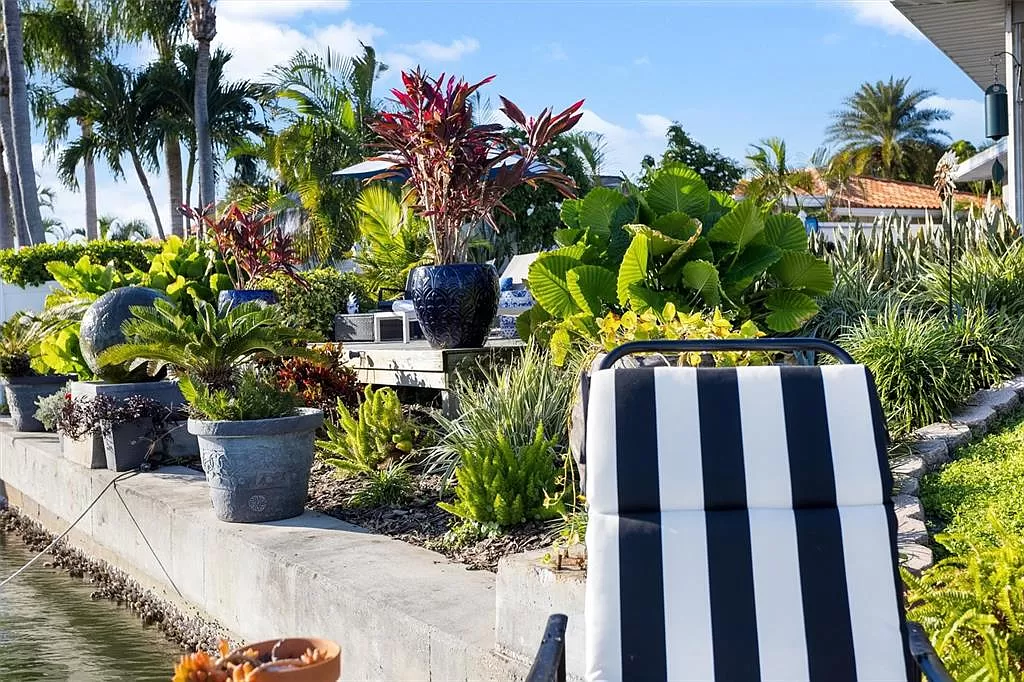 Congratulations to the owners, both old and new, for a real find on the waterfront.