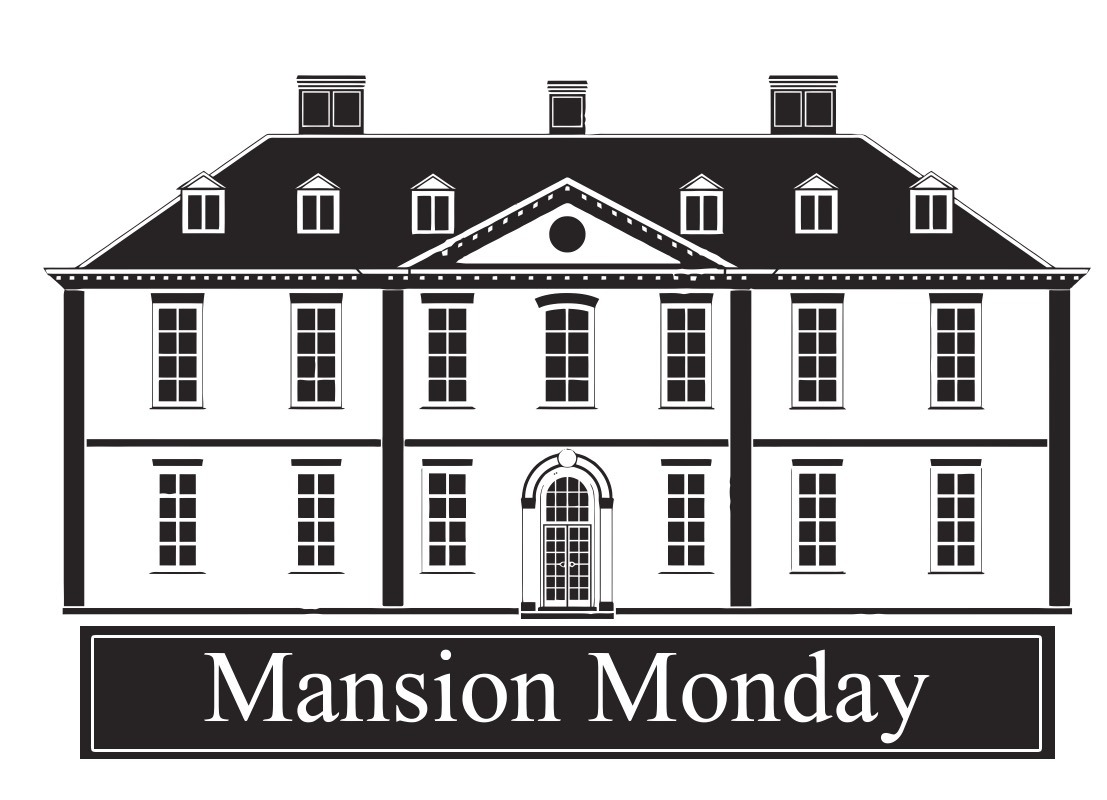 "When buying or selling a home, be sure to work with a realtor who shares your passion for history and design."
That piece of excellent advice is the tag line toward the end of a video (see below) by Realtor Estelia Mesimer of Re/Max Metro, and it's not just talk. The home she's researching in the video, a model of historic preservation and sophisticated design, is her own.
Now that home is for sale. Offered at $3,800,000, the 4-bedroom 5.5-bath property is nestled on a corner lot at 1300 North Shore Drive NE in St. Petersburg, directly across from waterfront Flora Wylie Park. In a nice coincidence of history and geography, Mesimer discovered that the home, which was built in 1918, has a connection with another well-known St. Pete park: Its original owner was Robert B. Lassing, whose father donated the land for Lassing Park in the Old Southeast neighborhood.
That's just one of the juicy tidbits she uncovered through her research via the St. Petersburg Museum of History and St. Pete Historic Preservation (she even found out what kind of car Mr. Lassing drove — a Hupmobile). That respect for heritage is reflected in every detail of her home's impeccable renovation, which won a 2019 Shining Star Award from Historic Old Northeast Neighborhood Association (HONNA).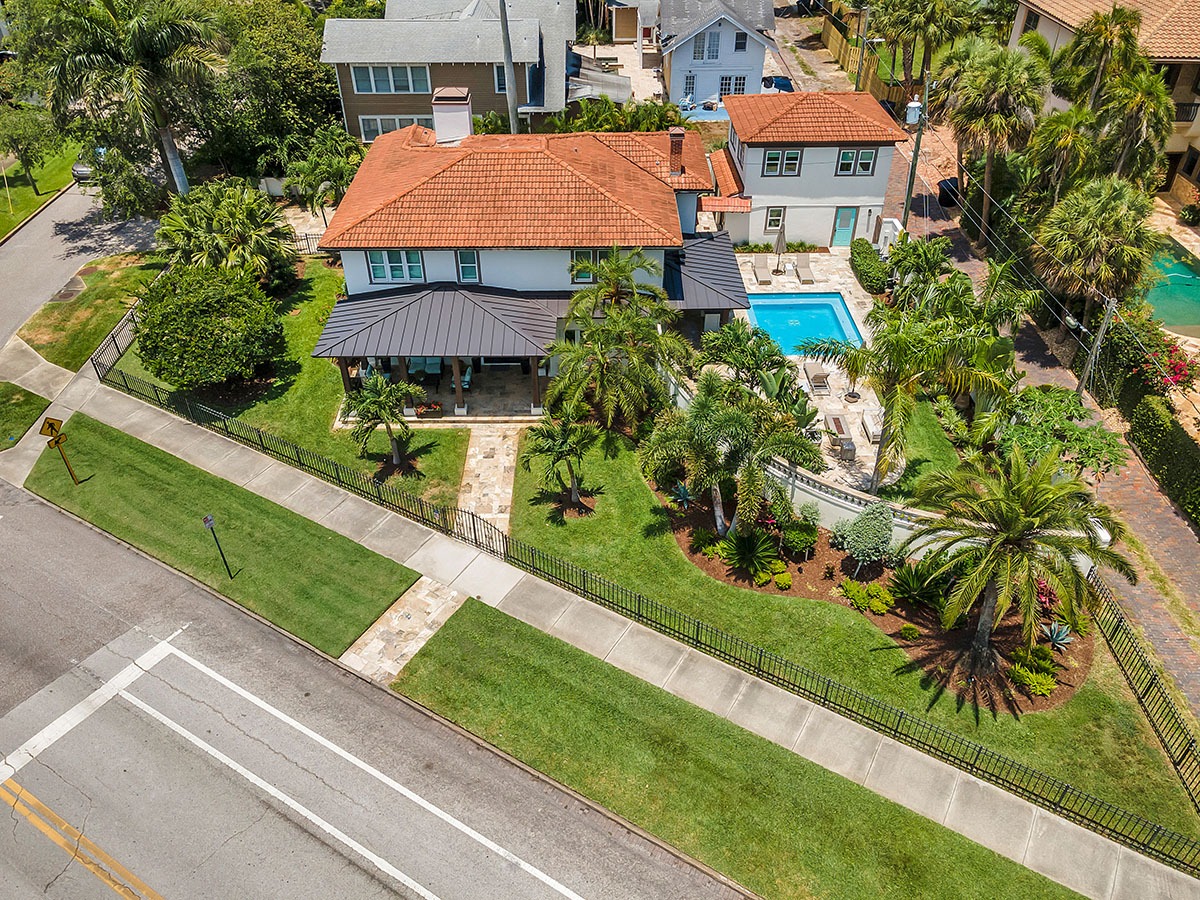 Mesimer bought the Lassing house in 2016 and immediately set to renovating, taking it down to the studs and replacing electrics, plumbing, drywall, air conditioning vents — just about everything except the hardwood floors on the central staircase. She added a gracious front porch facing onto the park and a back porch with outdoor kitchen to complement the patio and pool. There's also a spiffy 1-bedroom apartment above the two-car garage.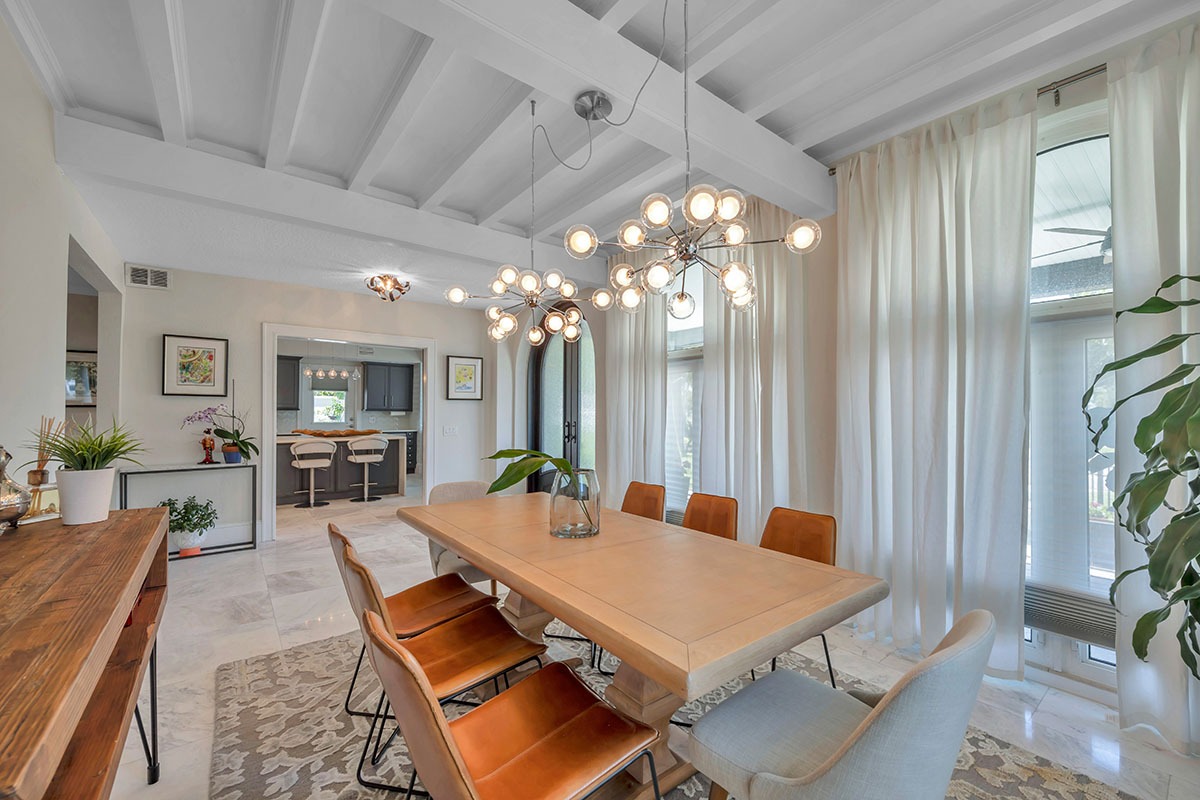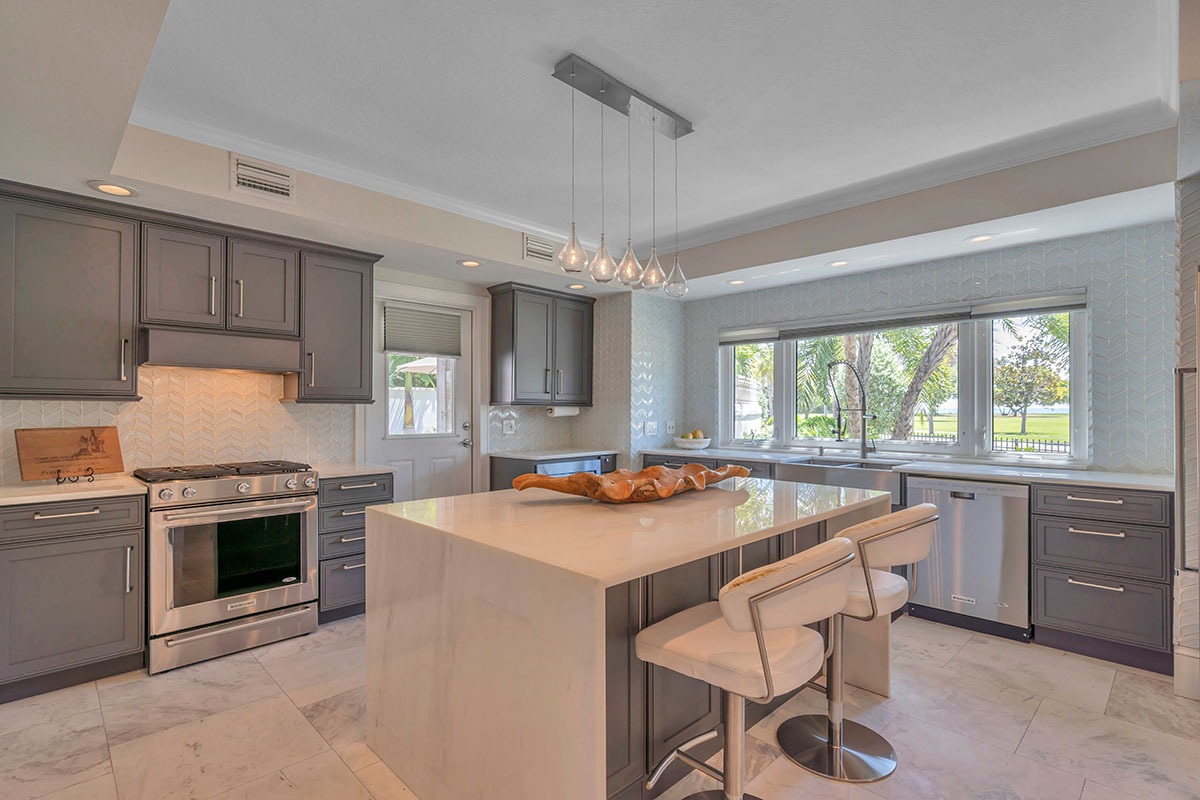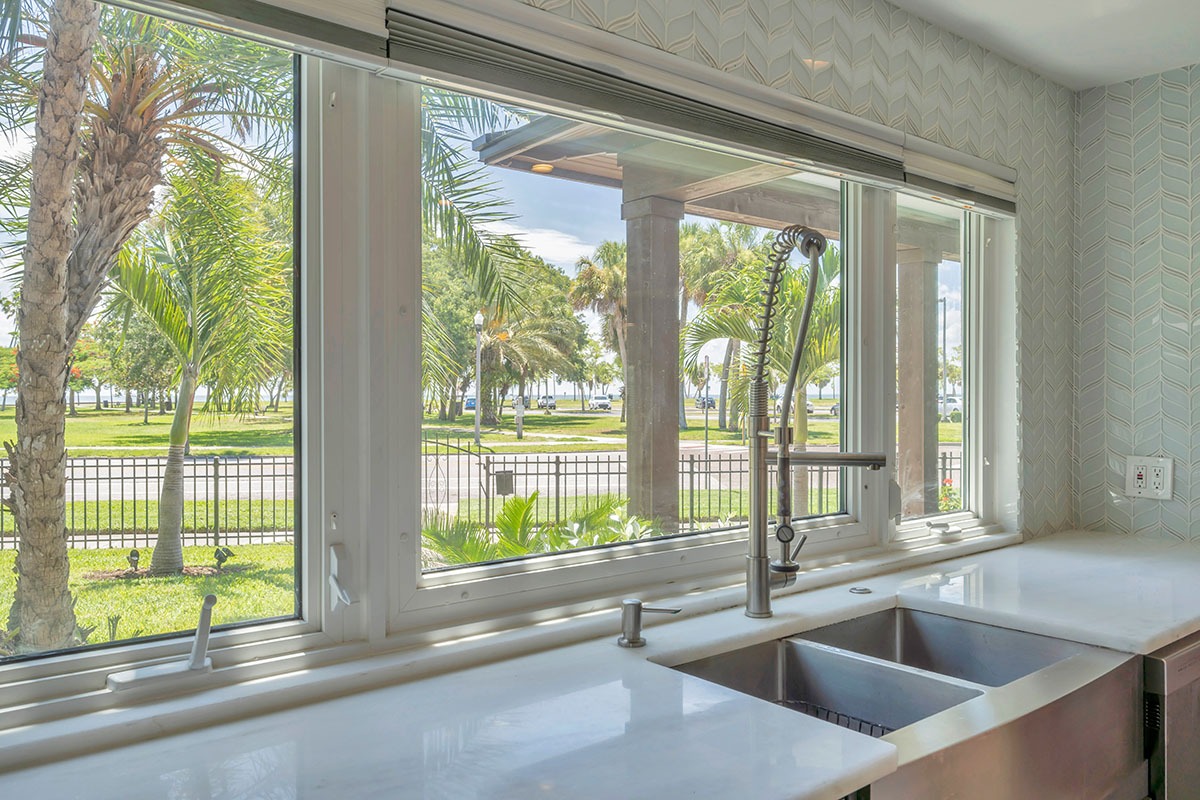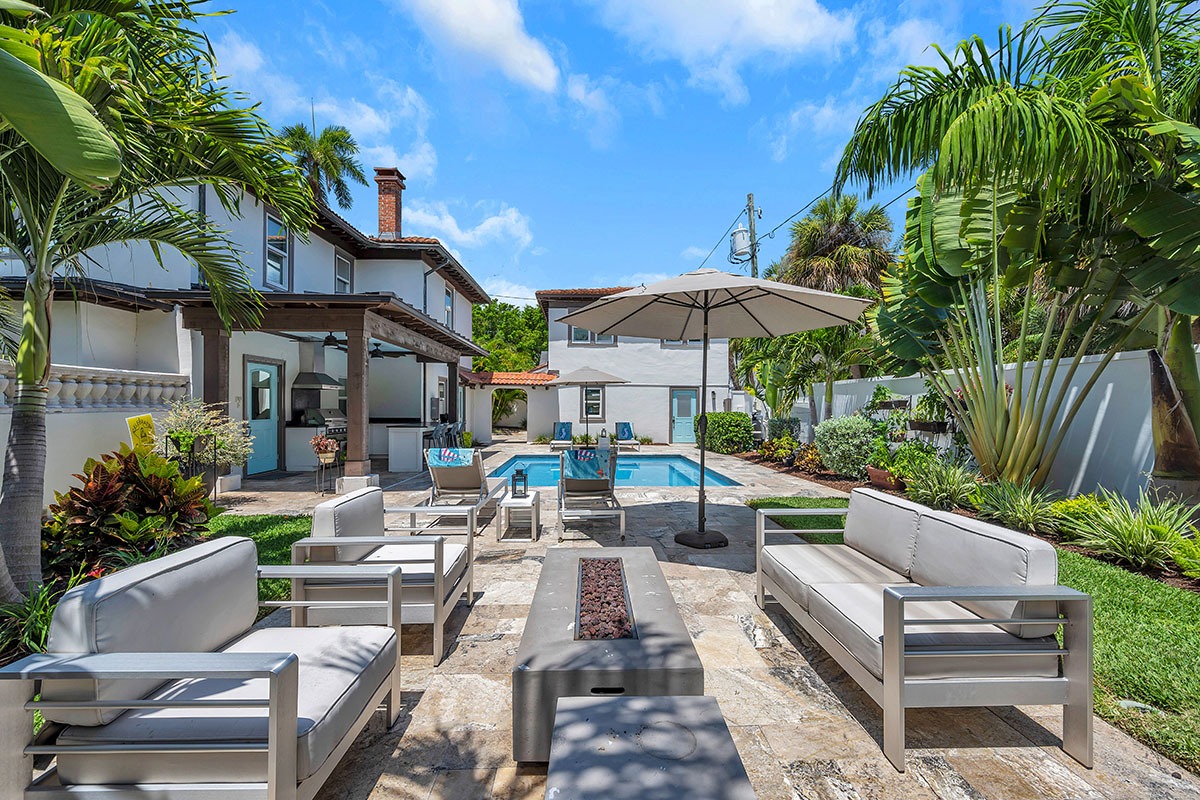 She also completely redid the landscaping. "Before" and "After" photos from HONNA's "Shining Stars" article in a 2019 issue of Northeast Journal show a home once hidden from view by tall palms now revealed in all its elegant austerity.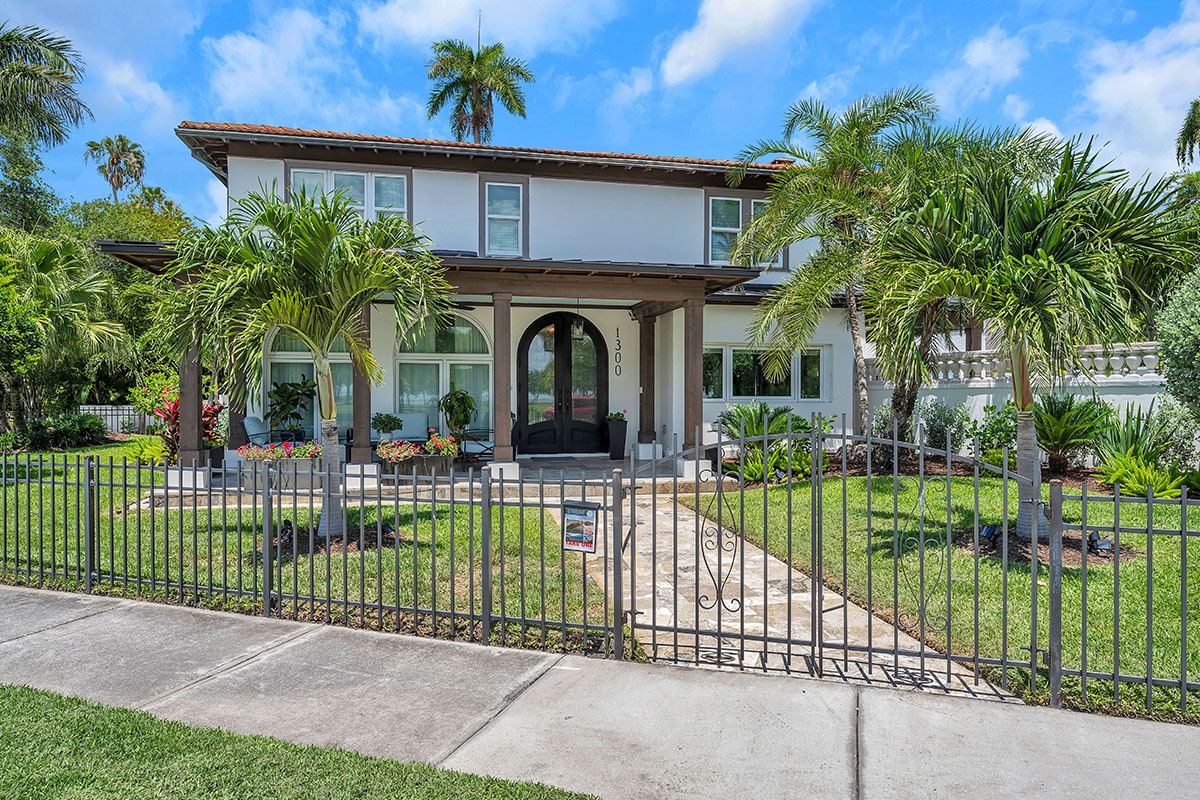 Mesimer, a native of Colombia, has lived in St. Petersburg for three decades. An empty-nester, she's ready to sell her home on North Shore Drive and move on to another project — "perhaps something new." But whatever she does, her respect for history and talent for design will no doubt show through.