1. This season's must-have stocking stuffer! Keyp is a denim phone wallet that conveniently holds both cards and keys. Nothing makes life more simple than always having your wallet on the back of your phone! Keyp it together with keyp! $24.97.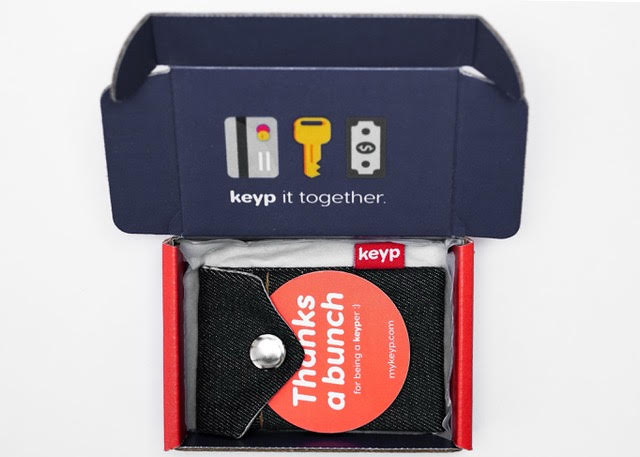 2. Fun! Florida! Fabulous! These authentic Spiny Oyster Shells contain imperfections that give character to each one. Each shell measures approximately 5-6 inches in diameter. Covered with a thick glossy coat, they are perfect for display, jewelry or small knickknacks. $49. Available at Coastal Aire Design, 596 Indian Rocks Road North in Belleair Bluffs. 727-286-8686, nipsydesigns@outlook.com, @NipsyDesigns on Facebook and Instagram.
3. Gentleman's Best! Crocodile & suede belts in black, cognac and navy, handmade in Italy by Simonnot-Godard. Custom sizing available. Retail, $365. Available at Greiner's Tampa, 117 E Whiting St, Tampa. 813-226-3207, greinersclothing.com. Also available at Greiner's Sarasota and Beverly Hills.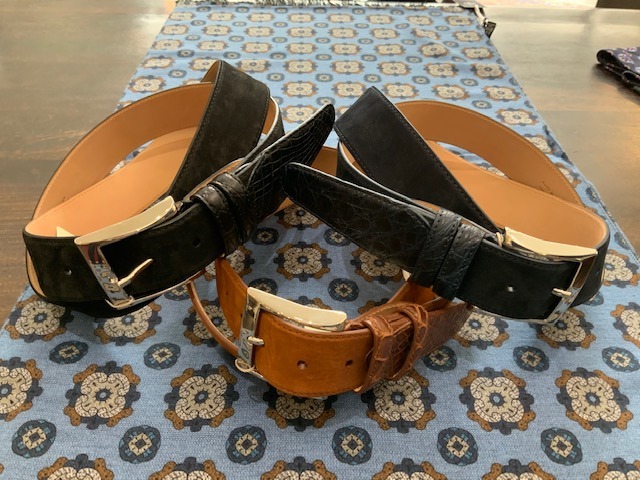 4. Merry and Bright! JZ StackZ, Jackie Z's own brand. Metal with enamel, high quality. Can be customized with letters, game day colors, etc. Stacks start at $75. Jackie Z Style Co, 113 2nd Ave. N., St. Petersburg. 727-258-4849, jackiezstyle.com. Use promo code: MICHELLE to get 5% off + free shipping.
5. It's beginning to look a lot like Christmas! Perfect hostess gift to share! Experience the Japonica Collection through an exceptional curation of four distinct signature fragrances in an ombré-hued package: Goji Tarocco Orange, Persimmon & Copal, Baltic Amber, Gilt Pomander & Hinoki. Rich tones glimmer as the flame illuminates the delicate embossing of each candle filled with our clean-burning proprietary wax blend. Burn Time: 25 hours each. $50 at Seersucker Sassy, 801 Main St, Safety Harbor, 727-723-7277, seersuckersassy.com.