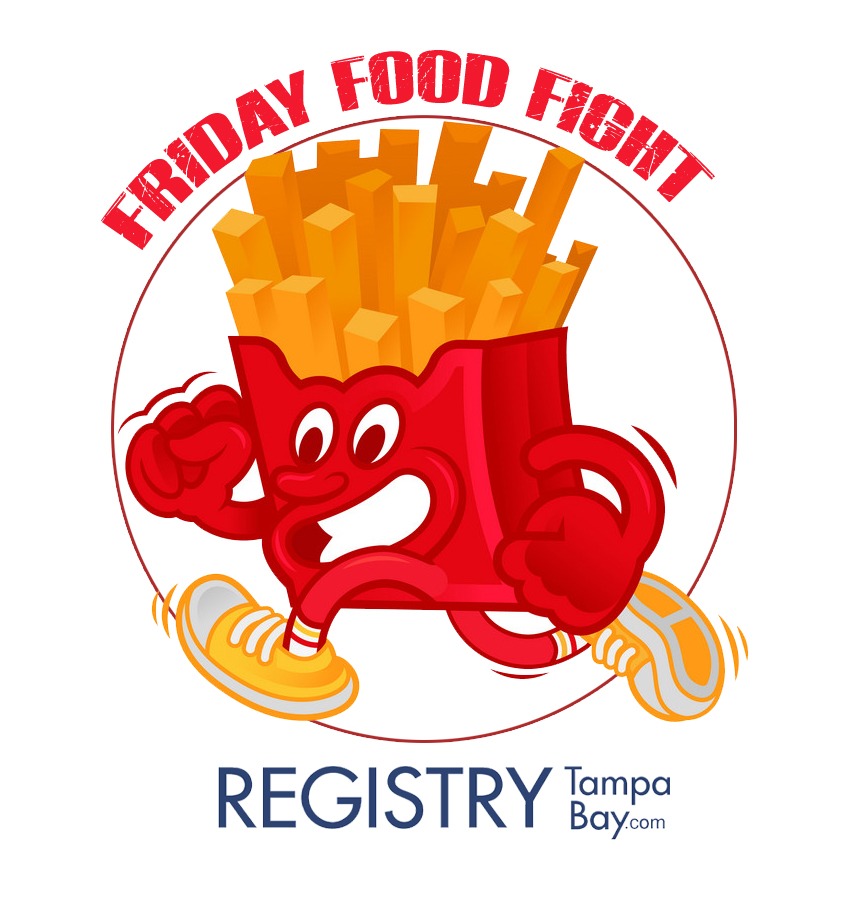 Remember the Chicken Sandwich Frenzy of 2019? People were actually killing each other over the crispy chicken sandwich from Popeyes Louisiana Kitchen. A jaw-dropping timeline from the pop culture site complex.com recounts the high and lowlights of the craze.
The mania has subsided, but that doesn't mean a chicken sandwich can't still lead to a fight — a Friday Food Fight, that is.
For this edition of RTB's weekly taste-off between the tried and true and the relatively new, we decided to pit Popeyes' hysteria-inducing Classic Chicken Sandwich against THE Number One, a tasty contender from local poultry purveyors Better Byrd.
Read on to determine who really served up the better bird.
Popeyes' Classic Chicken Sandwich
Founded in 1972 in a New Orleans suburb, Popeyes Louisiana Kitchen's introduction of the Classic Chicken Sandwich was seen as a direct challenge to the mega-popular chicken sandwich created by Chik-fil-A. One could argue whether it was genius marketing, aversion to Chi-fil-A's politics or the quaiity of the sandwich itself that made it such a hit, but here's the rub:
It's actually a very good sandwich.
I first tried it mid-mania, feeling it was my journalistic duty, doncha know. That was at the Tampa Popeyes, near the Armenia exit to I-275, late at night when no lines were in sight. For the Friday Food Fight taste test, I picked up the Classic during lunchtime at the St. Pete branch on 34th St. & Fifth Ave.
Crunch: If this is your primary criteria, Popeyes wins easily.
Size: A Popeyes win, too, as you can see from the picture.
Bun: The brioche bun is definitely a plus.
Taste: My fellow food fighter and I were at odds on this one; he said Popeyes tasted more "chicken-y," whereas I thought the chicken had a stale, greasy aftertaste. There was also an excess, I thought, of mayo, though the pickles were nice and crisp.
Value: You can't beat $3.99.
Better Byrd's THE Number One
Opened in 2016 by the ubiquitous folks at Ciccio Restaurant Group, Better Byrd at first declared itself "St. Pete's first chicken & donuts restaurant" but now seems to emphasize a healthy-eating angle, in keeping with their other brands like Fresh Kitchen and Sweet Soul. That's a good angle for their chicken sandwich, which boasts, rightfully, of buttermilk gluten-free breading and housemade pickles. I bought THE Number One at Better Byrd's 4th St. location, now sharing its quarters with CRG's Taco Dirty and Sweet Soul as well as the pre-existing FK, now together in a concept called On the Fly Food Hall.
Crunch: It's gentle, but it's there.
Size: Just right, in my opinion, but if size matters to you, Popeyes likely wins.
Bun: The potato bun is pillowy-soft.
Taste: THE Number One was fresh and flavorful, I felt, even if my fellow FF preferred the Popeyes. I also liked Better Byrd's secret Cluck Sauce much more than Popeyes' schmear of mayo.
Value: No question, THE Number One is the pricier sandwich of the two at $6.99.
And the winner is…
This was a close one, no question. There are many things to recommend about the Popeyes Classic, not least of which is the price. But is it delicious enough to kill for? Um, no. And while the FFs disputed many of the above points, even FF#2 had to admit that Better Byrd's healthy-eating approach made its chicken sandwich that much more appealing (and besides, FF#2 is a fan of gluten-free foods). Plus, if you're dining with a non-chicken-eater, the neighboring restaurants in On the Fly Food Hall offer numerous alternatives, including vegan and veggie options (and so does Better Byrd, for that matter).
So, on a chicken wing and a prayer, the better bird is….
BETTER BYRD