Registry Tampa Bay has curated a great weekend just for you and the whole family and we've even chosen a  #SPOTLIGHT event that promises to give weekend long fun. Check it out!
Thursday
Closing Reception: Kirk Ke Wang's Snow in September
HCC Art Galleries, Tampa
Kirk Ke Wang (b. Shanghai, China) is a multimedia artist whose work focuses on critiquing modern stereotypes as a diaspora. Throughout his career, Wang has used painting, installation, mixed media, video and photography to present his vision of the world, led by a consistent thread: the fear of inexorable cataclysm. Wang's solo exhibition in Gallery221@HCC draws inspiration from a 13th century Chinese play called "The Injustice to Dou E," also known as "Snow in Midsummer." In the story, the tragic and unjust death of Lady Dou E causes the heavens to snow during a hot midsummer day, thereby proving her innocence. Today, the story symbolizes injustice and tragedy, and in Wang's exhibition "Snow in September," the artist parallels the Chinese fable with abstracted images of more recent tragedies such as 9/11, calling to mind the moment when the twin towers collapsed and debris rained down like falling snow. Through retelling tragedies, Wang tries to find a spiritual solace and the meaningfulness of being human.
Thursday, June 22nd 4pm – 6pm
More information
here.
Have Fun in the PLAY Container – SPACEcraft:
Largo Central Park, Largo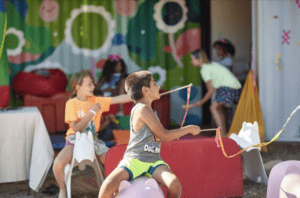 If you haven't heard of SPACEcraft, here's your chance to give your kids a great learning experience as well as a great time.
Explore creative activities for all ages on the theme of play in a repurposed shipping container!
Find obstacle courses, musical instruments, games, and more inside the PLAY space, and outside discover colorful magnetic shapes and playable Duplo block walls for all. Collaborative and self-guided fun in this open space engagement is encouraged
It's FREE for all ages and takes place weekly.
Thursday, June 22nd 5pm – 7pm through July 29th. More information here.
* SPACEcraft is produced with the support of Creative Pinellas and is funded by the Pinellas County Board of County Commissioners. This public art project is an original work conceived and produced by artists Carrie Boucher, Bridget Elmer, and Mitzi Gordon. The current deployment is funded through a grant from the City of Largo, and is delivered by artists Emily Stone and Tiffany Elliott.
Gallery Talk: Collecting Contemporary Florida Fine Craft with Katie Diets, CEO Florida CraftArt
Leepa-Rattner Museum of Art, Tarpon Springs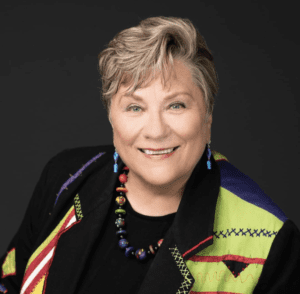 "Collecting Contemporary Florida Fine Craft"
Living in an artful atmosphere enhances your quality of life and everyday enjoyment. Discovering artists, collecting their work and following their careers is fascinating. Florida CraftArt presents fine craft artists in its downtown St. Petersburg gallery, featuring top artists, as well as quality artists launching their careers. FCA's Permanent Collection features artists who have influenced fine craft in Florida.
Many famous fine artists such as Miro, Picasso, and Monet have created in materials considered to be craft. Fine craft includes ceramics, encaustic, fiber, glass, jewelry, metal, and wood, beautifully created with expert craftsmanship, design skills, and the artists' individual expression. Florida CraftArt CEO Katie Deits will share secrets of collecting fine craft and introduce you to top artists working in the field.
Thursday, June 22nd @6pm – 7pm.
More information
here.
Three Performances – Dirty John's Presents: Gay-R-Us
The Studio @620, St Pete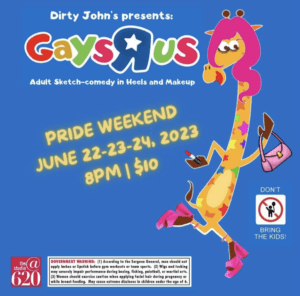 The hilarious duo of  John Huls & Jay Hoff have gathered the Dirty John's crew together for an adults-only sketch comedy show to celebrate PRIDE.  They'll sing, they'll dance and you'll laugh!
Come enjoy this special vaudeville style celebration with performances on Thursday, Friday and Saturday during PRIDE weekend. It's irreverent, a little crazy, and so much fun. You'll have a wonderful time!
For audience ages 18 and up.
Thursday, Friday, & Saturday, June 22, 23, & 24 @8pm 
Admission $15 Tickets and more information
here
.
Friday
Newly Unveiled: Tempus Volat. Hora. Fugit.
Museum of Fine Arts, DTSP
We are excited to announce the second installation of Tempus volat, hora fugit, by Artist Christian Sampson, will be unveiled on Wednesday, June 21. The Summer Solstice marks the first astronomical day of summer in Earth's northern hemisphere. It is the longest day of the year, when the sun reaches its highest altitude. Sampson has focused on the clerestory windows on the south side of the Conservatory for this installation, titled Part 2: Summer Solstice, drawing the eye to the top reaches of the Museum's architecture.
It's Complete! Go check it out along with the current exhibits, Shashin & Lasting Impressions – Japanese photographs and prints. Shashin (photos) up until July 23rd. Lasting Impressions up until August 13th.
More information here.
St. Pete SUMMER JAM 2023
Cage Brewing Concert Shed, St Pete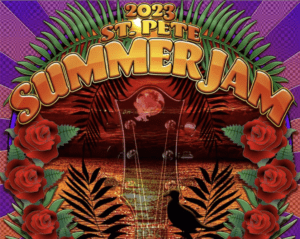 Grateful Walker Productions presents: St. Pete SUMMER JAM – a 3 day event
Under cover and Outdoors this is a RAIN OR SHINE event featuring Original Jam Bands, Grateful Dead Tribute, Jerry Garcia Band Tribute, Widespread Panic tribute, and PHISH Tribute!
Kids under 5 free and discounted Kids Passes for ages 6-12 available
ONLY 6 VIP HIGH TOP TABLES near the stage (seats 4 guests) are available for purchase each day.
Front of stage is cleared for dancing and under cover and is standing room only.
All picnic tables are in the open lawn area.
Friday, Saturday, & Sunday, June 23rd – 25th  Tickets, performance schedules, and more information here.
***SPOTLIGHT Event of the Weekend***
SuperStar in the House, Everyone!
Idina Menzel – Friday Night Concert
Jannus LIVE, St. Pete
This is a big deal, my friends. Original cast member of RENT and Wicked, and John Travolta's favorite name to pronounce – Idina Menzel comes to the Bay area for an intimate concert. I'm listing it as I have not seen a "sold out" sign on the website, so I'd jump on this fast. Ticket price is very reasonable, too, so don't wait. This weekend, #SayGay and defy gravity, everyone. This is a don't miss event for PRIDE and that's why it's in the #RegistrySPOTLIGHT
Friday, June 23rd @6pm – 10pm  Tickets and more information here.
Saturday
21st Annual St. Pete Pride Parade & Festival
Vinoy & North Straub Park, DTSP Presented by Visit St. Pete/Clearwater
Get ready for St Pete Pride's 21st Year! To honor the history, celebrate community, and create an accessible, safe place for members of the LGBTQ+ community, St Pete Pride will be hosting the largest Pride festival to date.  This is a free event and open to the public.
The Parade route will run from Albert Whitted Park to Vinoy Park along Bayshore Drive, stepping off at 6pm.  Leading up to the Parade, the Trans March presented by The Fitzlane Project, will start in Vinoy Park at 5:30pm.
The Parade Festival will begin at 2pm on both sides of the parade route! Join the fun in North Straub park for a variety of local vendors, food trucks, DJ, and the beer garden!  Vinoy Park will host this year's main entertainment stage, VIP cabanas, and more!
Saturday June 24th @2pm – 10pm  Free to attend with VIP opportunities.  More information here.
Fourth Saturday Art pARTy
Pinellas Arts Village, Pinellas Park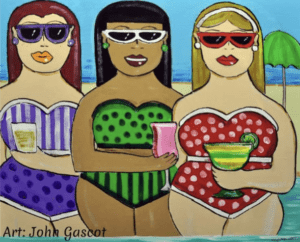 Join us at our 4th Saturday Block pARTy on Saturday, June 24, 4-9pm for our first Block pARTy of this summer.
Enjoy live tunes, art, food and vendors,
Venues:
-Studios @ 5663- New exhibit: Surfers & Treasure & Merfolk, Oh My! Works celebrating beach culture.
11 individual art studios and shared gallery spaces.
-Saint Paint Arts Gallery & Studio- Art studio and gallery featuring Tampa Bay artists.
Music by Jadget Gam.
-Bottles Pub- Craft Beers, cocktails & live music.
-Bright Ice- Delicious handmade ice creams.
-Just Cause- Decadent chocolate creations.
Saturday, June 24th @ 4pm- 9pm
More information
here.
Food Truck Fest on Market Street
Armature Works, Tampa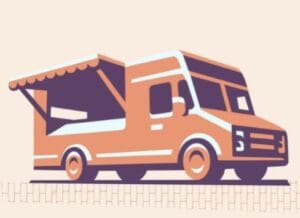 What better way to officially kick off the start of Summer than coming to our new Food Truck Fest on Market Street event!
Taste your way around the many options of local food trucks or grab a bite from inside the Heights Public Market. Every Saturday until the end of August, there will be an assortment of different food trucks for you to try! Come enjoy the live music and seating along Market Street while you flavor your way around our Food Truck Fest on Market Street.
The Food Truck Fest on Market Street is held every Saturday, starting
June 17th until August 26th, 5pm – 11pm

More information
here.
Sunday. BONUS EVENT!!
Grand Central Street Fair
Central Avenue, St. Pete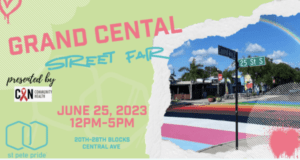 St Pete Pride's popular Sunday street fair is returning, bringing tens of thousands of all ages to the Grand Central District to enjoy block after block of entertainment, vendors, food, community partners, and interactive carnival games. With street performers, and hundreds of participating businesses and organizations, there will be something for everyone.
Sunday, June 25th @12pm – 5pm  More information on all PRIDE events here.
‍
Have fun and stay safe out there!
Cindy