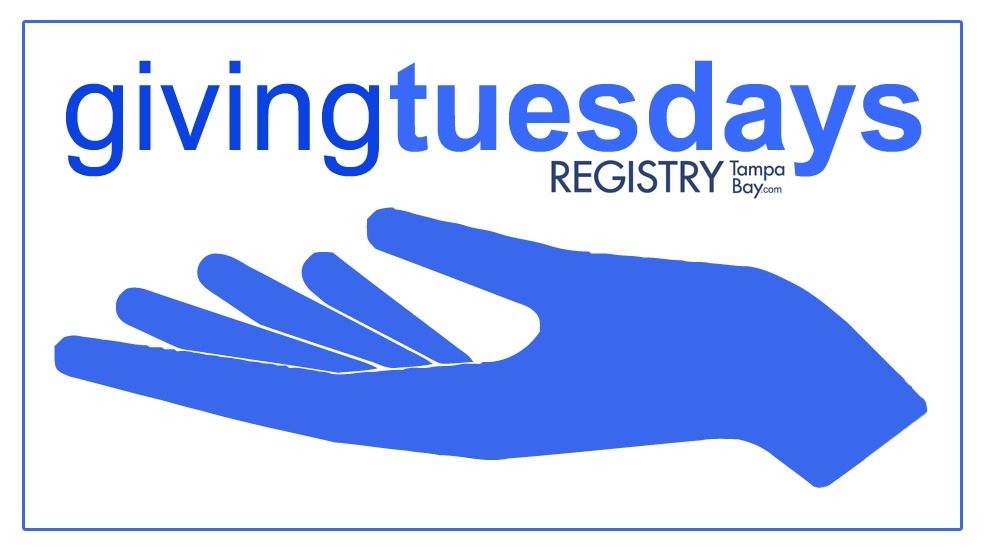 If you're a regular listener to WUSF or any other public radio station, you're all too familiar with pledge drives. You may, like me, even begin to recognize the names of big donors, the ones who regularly agree to have their names attached to special promotions.
In recent days, though, I started hearing a name I hadn't heard before, in announcements like this one: "Your donation right now will be MATCHED, dollar for dollar, up to $100,000 by a generous gift from Dr. Joe Rush!"
I began to wonder, "Who is this Dr. Joe Rush who has $100,000 to give away? Does he do this often?"
Turns out he does. The good doctor estimates he's given about $500,000 this year alone "in $100,000 chunks." In addition to WUSF Public Media, he gives to public radio stations in Gainesville (he's a St. Pete native but now lives outside Gainesville in Melrose) and Boston (where he did a fellowship at Harvard Medical School's Brigham and Women's Hospital). And several years ago he gave $1 million to the University of Florida College of Medicine, where he taught from 1992-1997, to support construction of a new building — including a student lounge named after his parents, the late Dr. Joseph C. Rush, a St. Pete radiologist, and Florence Pavlik Rush.
"I got this nest egg faster than I'm able to spend it," he says, and is heeding the advice of his accountant: "'Spend it now. Don't wait until you're dead.'"
So how does a former med school professor accumulate a nest egg that allows him to give away millions?
A former med school professor who invented a "Wikipedia for doctors," that's who. In 1992 (years before Wikipedia and internet browsers), he and a Harvard colleague, Dr. Burton Rose, created UpToDate, an online encyclopedia of physician-researched, peer-reviewed medical info that currently has 1.5 million subscribers, with physicians paying approximately $500 a year to access the data.
So no, not just any med school professor. With a bachelor's degree in math and a master's in system engineering from UF, a medical degree from the University of Miami, and a post-doc fellowship in medical informatics from Harvard Med, he became what he calls "an expert in the area of information sciences," well-versed both in computing and medicine.
That background, he says, is one reason he's such a supporter of public media. He's a fan of facts, and with NPR, unlike commercial media, he says he can depend on hearing "really good unadulterated news and analysis." 
He recalls an epiphany he had several decades back when he was back in St. Pete from grad school. He hadn't watched TV since he left for college, but happened to be home in 1980 when the networks were covering Egyptian leader Anwar al-Sadat's visit with President Jimmy Carter in Washington. Rush was struck by how superficial the coverage was — just quick takes mostly showing Sadat's arrival and departure from the airport. Then three days later he heard analysis of the visit on NPR, which went into much more detail about what the parties wanted out of the meeting and brought in viewpoints from Israel and Jordan, too.
"What a difference! Talk about news with meat on its bones. To me that was just an amazing example of how much detail and content I got on NPR rather than on TV."
He remembers hearing pledge drives when he was in college and thinking, "'Come on, I'm a starving student. Maybe I can contribute $10?" He promised himself that one day, if he had the wherewithal, he would give back to public radio in gratitude for all the free information. "I could pay the Mini Mart back," he says (paraphrasing a Jimmy Buffett lyric in which the singer vows to pay for all the food he shoplifted as a kid).
Rush's exposure to public media goes even further back than college. He got high school credits for summer history classes he took with his older sister via WEDU-TV. Those credits freed him up to take "a fun course" during the regular school year — fun for him meaning Small Engine Mechanics, which taught him how to take a lawnmower apart (a helpful skill for the lawnmowing business he ran with two of his brothers). He grew up one of 12 kids in the Jungle Prada area of West St. Pete, where he remembers getting another jump on his high school credits by taking chemistry courses at the now-defunct (but much-debated) Science Center of Pinellas County.
Now 66, with a boundless energy that makes him seem about 20 years younger, he's semi-retired (he sold UpToDate in 1997) but rarely sits still. An experienced skydiver and catamaran sailor, his current passions include working in his rose garden, fishing from his dock, and teaching Java script programming to sixth graders.
Not surprisingly, his favorite NPR programs are Science Friday and Marketplace, and he's also a longtime fan of Weekend Edition. (He first connected with WUSF in 2018 when the station invited Science Friday and its host, Ira Flatow, to Tampa.) He doesn't access the shows as much on the radio anymore, though, often downloading them from station websites and listening a day or two after; for breaking news he relies on the New York Times website. "The Times is able to effectively stay ahead of the broadcasters."
But he remains adamant about the importance of public radio. He's wary of the corporate sponsorships that are credited almost as often as individual donor gifts on NPR stations, and asks, rhetorically, "Do you want the corporations to own everything?
" If we don't support it, others will be glad to gobble it up. We the public should support public radio."
Which he's doing, big-time — and you can, too.
According to Scott Nolan, WUSF Public Media's senior director of development, Rush is matching "all donations received through the end of the year. That counts for gifts made online, by telephone, gifts of stock, or even in the mail." He doesn't expect to have a final tally until all the mail postmarked by December 31 arrives, but he says he's "very encouraged by the response so far."
And if you're wondering what Dr. Rush's $100,000 and the matching donations will support, WUSF General Manager JoAnn Urofsky shared this enlightening fact, one that recalls with a certain poetic justice that college-age Joe Rush who wondered how he could help:
"Dr. Rush's philanthropy has been instrumental in helping WUSF pay students who work in our newsroom. We're able to give those students a high-quality professional experience that gives their career a boost. Many of the past interns at WUSF go on to work at other NPR stations and other newsrooms across the country. We're grateful that Joe's giving is focused on developing the next generation of journalists."
To donate to WUSF, go to this link or call 877-330-1024.