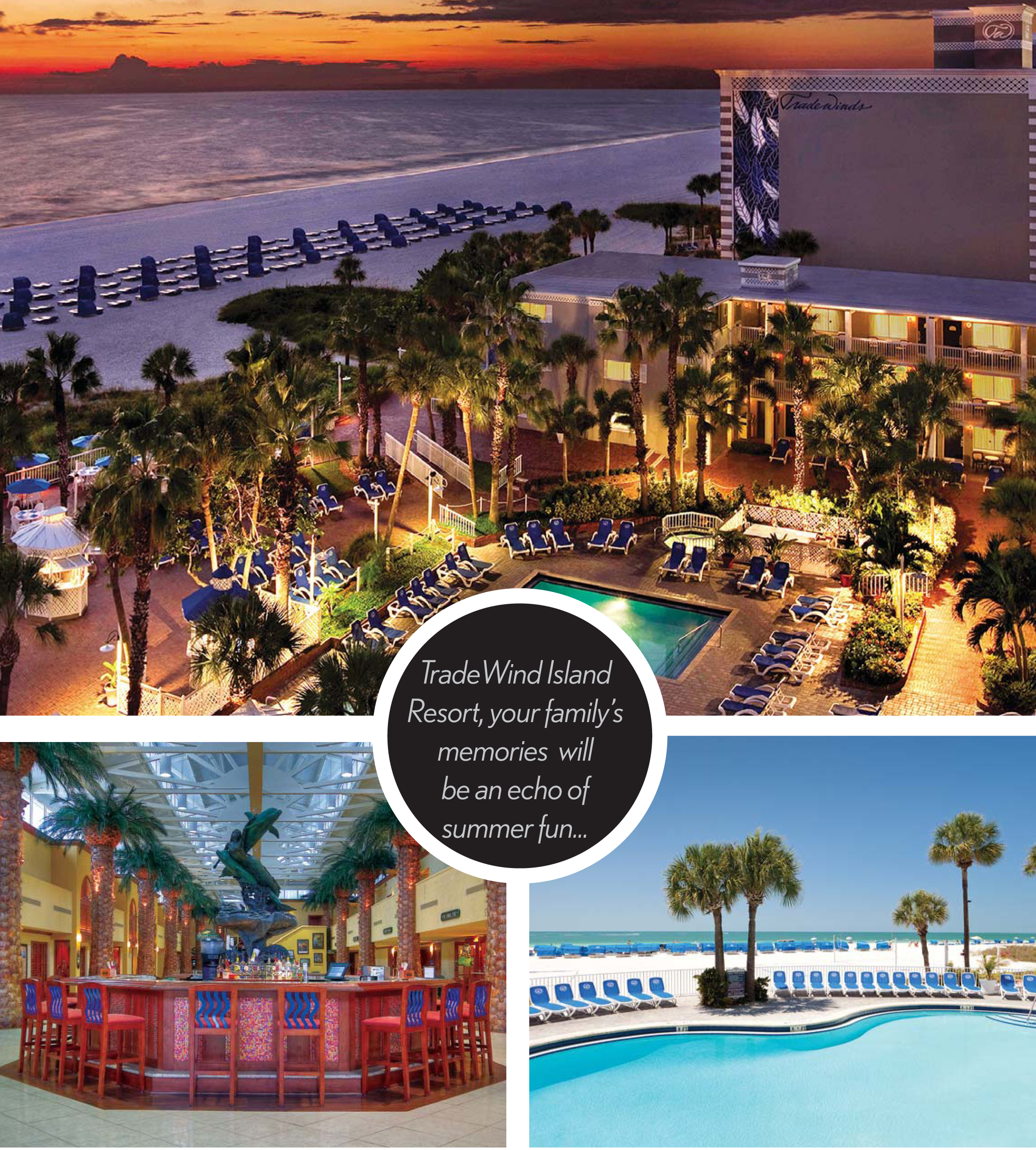 How nice to live in an area where we have a plethora of vacation options, and one that stands out as a true, local, favorite vacation spot is less than an hour for most Tampa Bay residents. There is no need to waste your time on a long flight or road trip, take the extra time and invest it in what counts, quality family time relaxing, exploring and experiencing the iconic TradeWinds Island Resorts. The
resort is made up of two beach resorts located directly on the sun-drenched, white sand beaches bordering the Gulf of Mexico. The Guy Harvey Outpost and TradeWinds Beach Resort are spread over a 25-acre oasis that will be your home away from home, even if just for a while.
From the moment you arrive, you will find a true sense of nostalgia in the air, and a staff that employs a consistent, tireless effort to ensure that your stay will be everything you imagined.
When it comes to dining choices, you can enjoy a different venue each day and night. For beach and poolside dining, there is the Flying Bridge Beach Bar, you have a choice of inside or outside dining, and if you need to kick your feet up for awhile, there are a few tempting hammocks a few steps away. For a truly memorable dining experience, the RumFish Grill will have you in "awe" from the moment you walk inside. The 1300 gallon saltwater tank is filled with a massive collection of colorful reef fish and was built by Wayde King and Brett Raymer, stars of Animal Planet's show, "Tanked."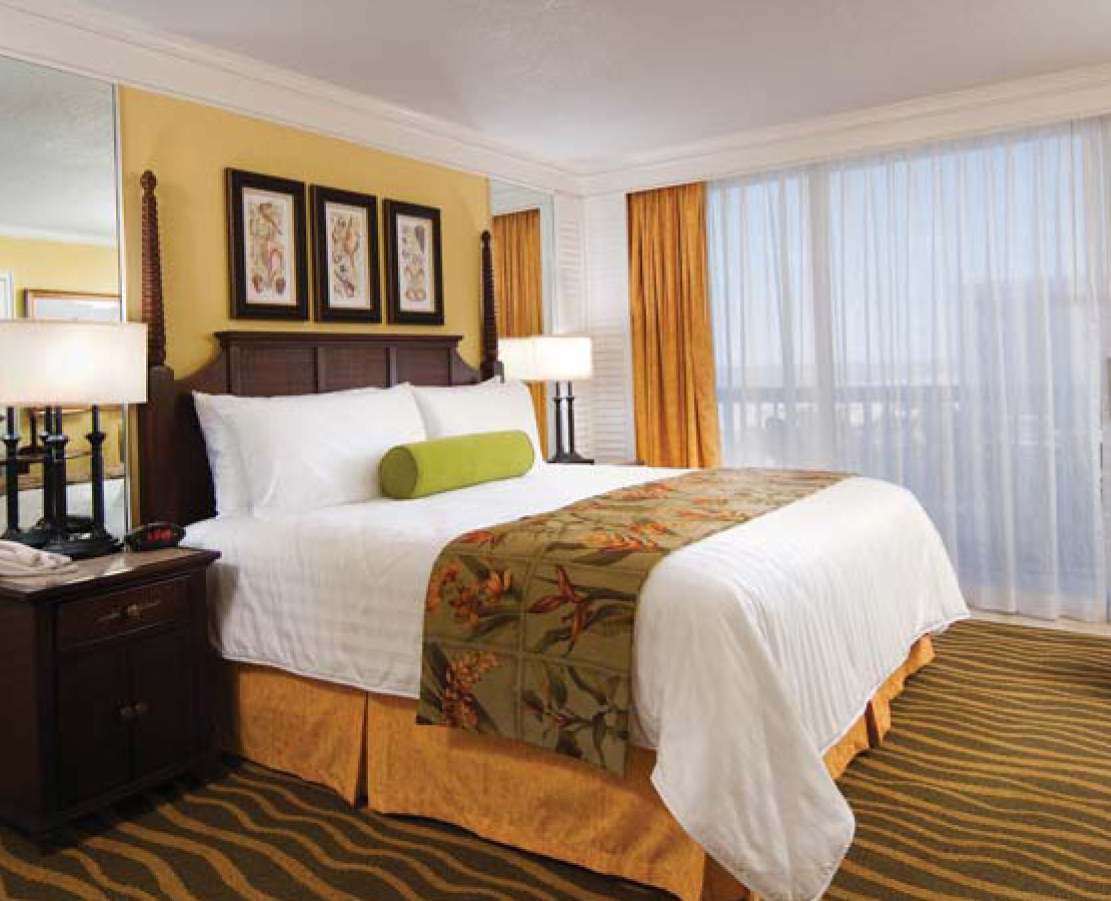 When night falls and its time to wind down, there is no other place to be than the Guy Harvey Outpost as a family, surrounding a nice fire, and indulging in s'mores, the perfect ending to the perfect day. And tomorrow the adventure continues because fun is always a step away from anywhere you happen to be at TradeWinds Resort.
So when you have an opportunity to experience the TradeWind Island Resort, your family's memories will be an echo of summer fun and the desire to make it a family tradition that is carried on for years and maybe, just maybe, generations.