Photographer Herb Snitzer and painter Carol Dameron recall the scrappy beginnings of St. Pete's visual art scene.
Interview by Mitzi Gordon/ Photographs by Tom Kramer
The story of art in St. Petersburg often carries a thread of displacement.
It's a familiar narrative in many cities: Creative people rehab low-rent spaces, and then get edged out if the buildings sell or property values increase. When it happened down at Salt Creek Artworks, Herb Snitzer and Carol Dameron were there.
Snitzer, 86, is an accomplished photojournalist who has worked for Life Magazine and the New York Times, renowned for his intimate jazz-era portraits of greats like Miles Davis and Nina Simone. Dameron, 62, is a classically trained painter who studied around the globe, from Dijon, France, to the Rietveld Academie in Amsterdam, and has shown her evocative, often allegorical artworks in group and solo shows in NYC and St. Pete.
The couple met here in the early 1990s while attending an opening at a small, progressive art space called Gallery at 145.
Curated by Tiffani Szilage and situated on 3rd Street just east of Williams Park, Gallery at 145 was a beacon to artists when the local scene was sparse.
"So this was one of the very beginning parts of our art world, because Tiffani understood," Dameron said. "She was all about giving people a chance."
 Musicians and artists frequently found each other at Szilage's gallery.
Conversations between Snitzer and contemporary artist Lance Rodgers focused on Salt Creek Artworks, where Rodgers had recently set up a studio. Snitzer and Dameron soon joined him there.
"We talked about art and music and St. Pete, what it didn't have and what it should have, and one thing just led to another," Snitzer said.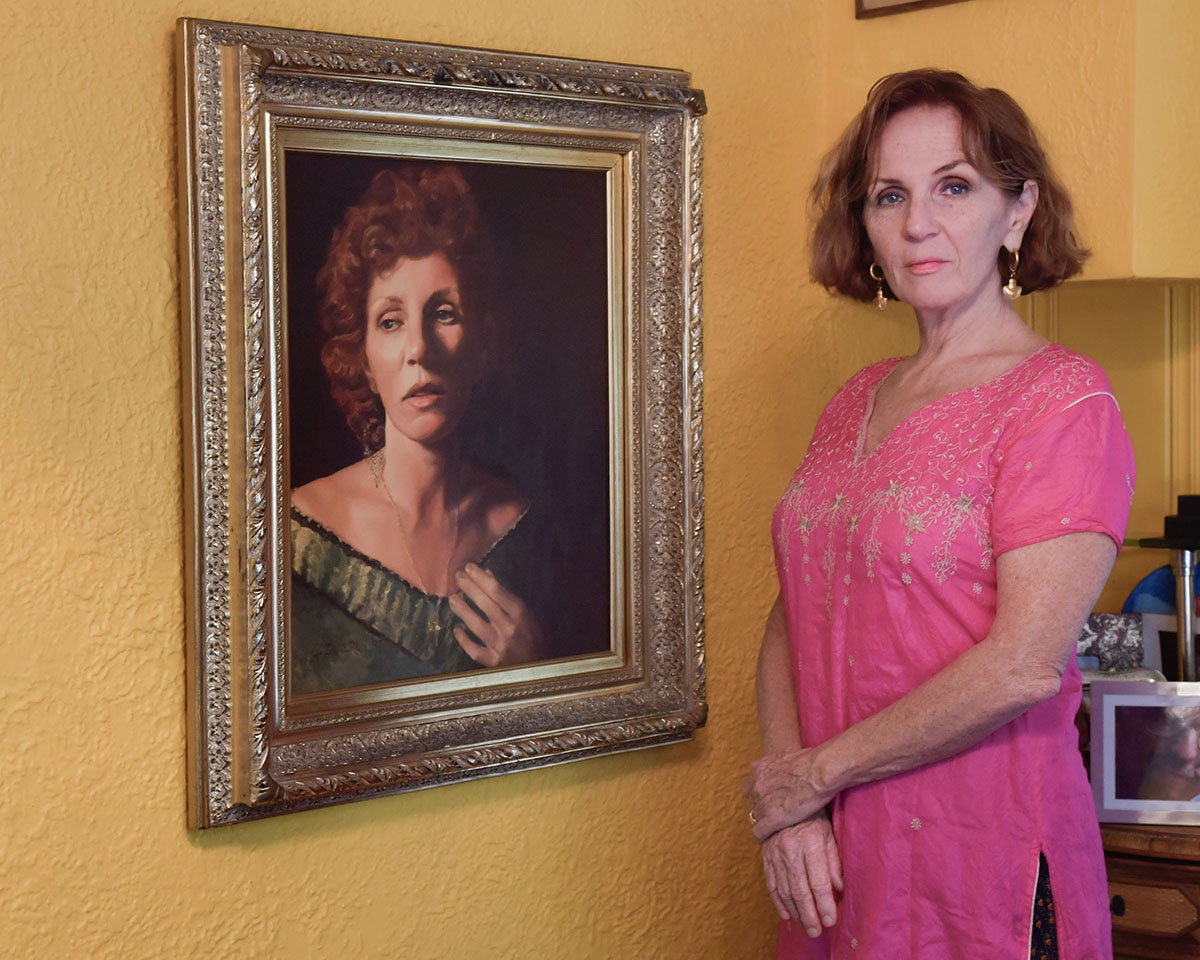 Salt Creek Artworks collective had launched in 1992 at 1600 4th Street South under the guidance of property owner C. Azell Prince and his daughter Pat Burgess, who wanted to provide a flexible creative space for artists in their building, a former furniture store.
With Rodgers serving as curator, they threw art parties and bands performed in the huge warehouse. Artists such as Herbert Scott Davis and Paul Epping — recognized today for their murals and sculptures, respectively — created and exhibited there.
"We did a show of African-American art, the first time in the history of St. Pete that such a thing took place," Snitzer said. "That was our first show."
Snitzer's photographic work often illuminated his social and political interests in freedom, equality and justice (as was seen in his recent solo show at the Museum of Fine Arts). Salt Creek welcomed all artists and worked to combat racial tensions that sometimes kept trolley drivers from stopping at the venue because of its South St. Pete location. In 1996, riots rocked the city after Tyron Lewis was shot and killed by police.
"They burned and burned … all around Salt Creek," Dameron said. "But they did not touch Salt Creek."
Meanwhile, a popular gathering called Art on the Rocks was gaining traction not far away. Exhibition designer Dave Ellis and his wife Astrid were opening up their home on Beach Drive Southeast for regular Friday night artist salons, where painters and poets could present their latest creations.
Soon Ellis and his neighbor, playwright Bob Devin Jones, began envisioning a community space that would bring people together from diverse cultural backgrounds to create and experience art. They gathered at a friend's house for dinner and collected donations to launch the project. This was the genesis of The Studio@620, which launched in 2004.
"I don't think 620 could exist anywhere else," Dameron said. "Bob Devin Jones is a very big reason why our city is where it is, I absolutely think this and I have told him so. He gives people chances."
The arrival of the University of South Florida downtown also created a new dynamic.
"They made it a university town, which brings money, which brings recognition," Snitzer said. "It was incubating."
Salt Creek Artworks grew to house 42 artist studios and two spacious galleries during 20 years of operation. Burgess took over the building after her father's death.
"They were so honorable," Dameron said. "They did not raise our rent, did not charge for utilities. They were just so gracious."
Rodgers, who now works from his home studio in the Artist Enclave neighborhood of Old Southeast, has a wealth of fond memories from Salt Creek — "a special time and place" where you could be part of the collective experience as an artist.
That might mean getting an honest critique from a fellow painter at 2 a.m., or meeting a collector who falls in love with your forgotten, sawdust-covered drawing during an art show.
"People made discoveries," Rodgers said. "It was the coolest studio I ever had. We had some amazing shows. It was a bumpy ride, but I miss it."
Unfortunately, a dispute forced the sale of the building in 2012 to a man who bought the fish plant next door. Salt Creek Artworks was torn down to become a parking lot.
"We'd been hearing for years that they're going to sell, but you don't believe it," Dameron said. "And then it shut down… So we went to different places, to Central Avenue where Herb got his own gallery. People had to make their own way."
"It was like starting all over again, you know?" Snitzer said.
In Spring 2018, the couple launched Art on Alcazar, a program of salons and exhibitions in their shared home studio. They've hosted five events in the last year, including film shootings, poetry readings, and live performances by St. Pete Opera Company.
"That's our glue, the glue is the art," said Dameron, who has taught painting for many years at local arts centers, including Suntan and the Morean. "We want to have as high a quality of art as we can. And you have to support people. You have to have some scholarship, something for people who are talented but don't have the money.
"People want to be with artists. A place becomes gentrified and the next thing you know artists are out in Queens and the Bronx and still people are going out after them."
As this evolution unfolds on a smaller scale in St. Petersburg, some artists wonder how the future looks. Will a new generation of creative people, long on vision but short on funding, be pushed out by rising costs?
"Well, they can't afford any of the high-rises," Snitzer said.
"Salt Creek Stories" is the second in duPont REGISTRY Tampa Bay's series "How Did We Get Here?" by writer Mitzi Gordon and photographer Tom Kramer. They are charting the Bay area's creative renaissance by meeting with transformative and inspiring arts leaders whose perspectives shed light on how the region shifted from sleepy suburbs to thriving cultural hub in just a few decades. The series began with theater veterans Rich and Mimi Rice. 
Portions of this story have been edited for clarification since its initial publication.
Next up in "How Did We Get Here?": Museum director and curator Lynn Whitelaw.