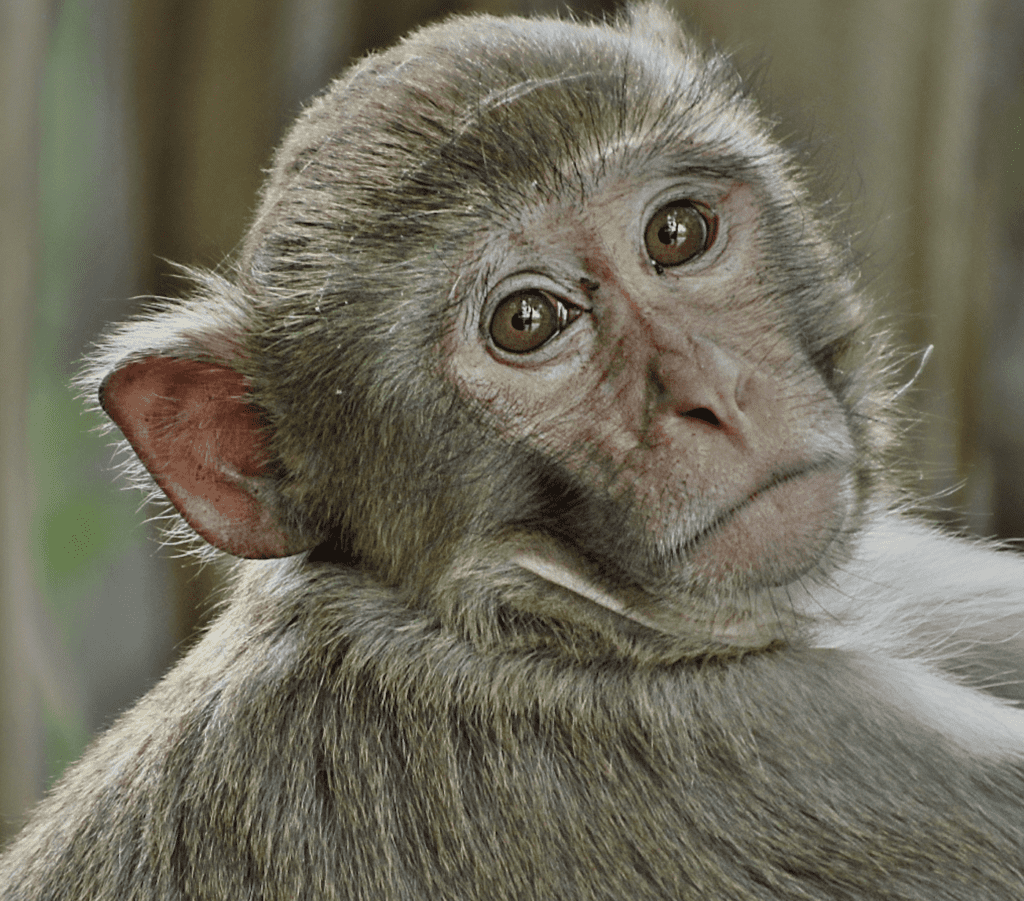 Last December, mid-pandemic and emerging from a decade of family loss, my partner Daniel and I moved to Silver Springs. We found a remodeled 1965 block home on a .6-acre oak-shaded lot in the Forest Corners area, about halfway between Juniper and Silver Springs on the western edge of Big Scrub, aka the Ocala National Forest — at 673 square miles the world's largest sand pine scrub forest. 
At our new home, towering oaks gussied up in moss boas greet us from our bedroom window, and the quietness lulls us, interrupted by the occasional buckshot. Our neighbors to the right, Terry and Lillian Gease, moved here from Holiday around four years ago and have accentuated their yard with a garden and patio. The terrace's flora-bordered pond looks so inviting that a baby gator once popped in to take a dip. 
To our left, ginger-and-white-mustached retiree Tom Seely tells captivating stories about his younger years on the road. He has a daughter, doesn't own a phone or computer, and holds a master's in counseling psychology. 
During one of our lawn-chair chats, Tom recommended visiting Lake Eaton — our first of many forest jaunts — located just up the road on winding roads, through mossy-oak tunnels, past a Dixie flag, blue crabs for sale and a few staunchly remaining Trump banners. The various Lake Eaton recreation areas encompass trails and a marina, a variety of terrains and elevated boardwalks that hover above secluded jungle-like swamps. One trail leads to an 80-foot-deep sinkhole that formed more than 10,000 years ago.
History can be found all around us: Seminole and Timicuan relics, wartime remnants, pioneer settlements, a replica of a prehistoric beast found in the springs. Ghost towns and nearly hidden cemeteries line trails deep into the forest. A few hundred feet from Silver Glen, The Yearling Trail takes hikers past the home, tombstones and other landmarks of the real-life Long family that inspired Marjorie Kinnan Rawlings's novel.
The opposite of the wholesome Longs, notorious bank robbers Ma and Fred Barker were shot to death on the second floor of a cottage in one of Big Scrub's southernmost towns, Ocklawaha. The house, originally at Lake Weir, has been relocated to Carney Island and is temporarily closed to visitors. 
We learned that if you don't go for primitive camping, free along the trails, there are inexpensive cabins and fish camps dotting lakes and countrysides. A few hundred feet from Silver Springs State Park, you'll find Sun Plaza Motel — a family-friendly, mid-century classic. Down-home mom-and-pop eateries keep it real. Kern's Family Kitchen, on State Road 40, offers a small outdoor deck on a peaceful lake that's home to shorebirds and bald eagles. 
Very Beary Cabin owner John Gossman says that conventional lodging is sparse in the forest; his popular AirBnB has a four-month waiting list. An eco-farm and retreat down the road from us, Ocalafornia, beckons with its blend of California lifestyle and Florida nature. Other locals sell pickled veggies, fresh eggs and other goods with painted signs in their front yards. 
There's no shortage of wild animals. Deer line the highways at sunset. Wild turkeys and monkeys loiter in the parks. Three-hundred rhesus macaques — the legacy of a 1930s tour-boat operator — call Silver Springs home. As with bears, you should never feed them. They can be aggressive and sometimes spread hepatitis B. Meanwhile, the black bears in the Ocala National Forest are mostly harmless, but they'll let you know when they don't want to be bothered with what's called a "bluff charge."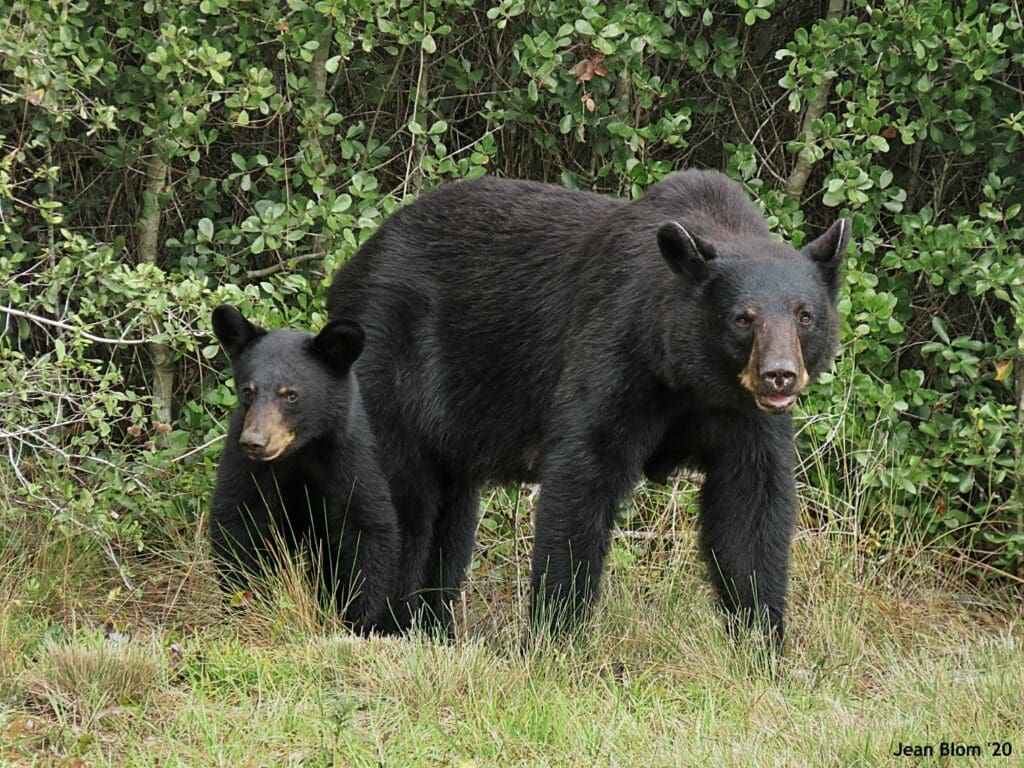 In short, it's best to stick with the cool springs and other water recreation in the summer; hike the trails late October to mid-April. 
Forest recreation abounds. You can linger by a forest lake, fish, lounge, take a light hike, bird-watch, visit pioneer art exhibits and museums, go horseback riding, biking, rent a canoe, ride a tour boat on the St. Johns, kayak, paddleboard, drive an all-terrain vehicle and even a dirtbike — there are designated spots for all of the above. 
Salt Springs, so named because of its slightly higher-than-average sodium content, has the largest campground in the Ocala National Forest and the only one with full hookups for RVs. A stroll along a stream by the campground mesmerized us with its Shangri-La-like backdrop. Nearby Silver Glen Springs Recreation Area is even more lush and scenic. Alexander Beach entices with a beach-like shore, making it easy to inch into the water gradually, and Juniper Springs has remnants of an old pioneer village.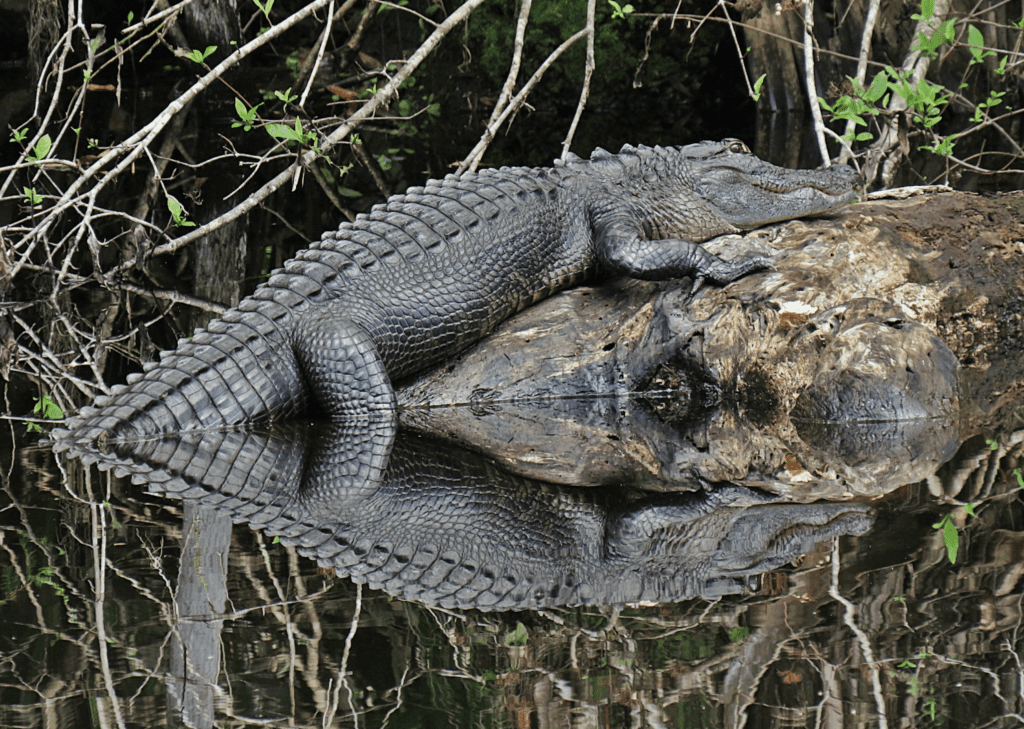 If you're hungry en route to the Salt Springs Recreation area, stop into the Foster family's outdoor cafe, Odd Todd's. Originally from Montana, Todd Foster shared that his grandmother is a full-blooded Cherokee. Odd-ly enough, Todd cooks food from farther southwest, and it's remarkably good — ultra-fresh and flavorful tacos, burritos and quesadillas with homemade tortillas. Wife Stephanie and son Braden help run the efficient and friendly spot. 
Around 600 springs, lakes and rivers interrupt palmettos and rows of sand pines. The most popular springs are Juniper, Alexander, Silver Glen and Salt Springs as well as the old Florida favorite closest to us, Silver Springs, famous for its glass-bottom boats. It was Florida's first major tourist attraction. 
Our most exciting discovery has been, bar none, the Ocklawaha River — its name a bastardization of ak-lowahe, Creek for "muddy." When commuting via State Road 40, we've relished the bridge spanning the forest river populated by rows of bald cypresses, gum and bursts of red maple, an arboreal accent that's delightfully common in the forest. 
The misty Ocklawaha floodplains impart a lost-in-time, deep-in-the Amazon feeling. Once a popular artery for loggers, growers and tourists, the river nearly dried up when the federal government cut off its connection to the Silver and St. Johns rivers. The dam, part of the misguided and incomplete Cross-Florida Barge Canal, was touted to bring more industry to the state. 
President Johnson set off the first blast of deforestation, and the resulting river stagnation gave way to invasive plant species and diminished wildlife. But thanks to the efforts of activist Marjorie Carr and a partisan reversal by President Nixon, the canal project discontinued and the reservoir is now drawn every three years to replenish its resources. 
When the Ocklawaha flows north to the Silver and St. Johns rivers, springs return to their crystal-clear splendor, manatees flourish alongside other fish and other wildlife. If reconnected, boaters could travel from the forest to the Atlantic Ocean, and a healthier waterway would also result in increased tourism revenue and employment in Marion and Putnam counties, say stacks of reports by scientists and economists. To find out more, visit freetheocklawaha.com. 
One can only hope that the forest's springs and rivers will receive the preservation they deserve. Commuting across SR 40 in Silver Springs, I see neglect, litter and unmet potential, not to diminish the efforts of a handful of intrepid entrepreneurs selling whoopie pies and providing unique and valuable goods and services. 
The Ocala National Forest is an unpolished emerald socked away in a drawer. It's time to shine her up and restore her to her original glory to be enjoyed by nature-lovers of all ages and backgrounds. 
Useful web links and addresses 
Here's an updated map of open and closed Ocala National Forest recreation and camping sites: https://www.fs.usda.gov/recmain/ocala/recreation
Sun Plaza Motel, 5461 E Silver Springs Blvd., Silver Springs, (352) 236-2343.
Castaways on the River, clean and comfy cottages along the St. Johns River in Astor, Fla.: https://castawaysontheriver.com/rentals/cottage-rentals/
Ocalafornia Eco-Retreat Center, https://www.ocalafornia.com/
Kern's Family Kitchen, Silver Springs: https://www.facebook.com/kernsfamilykitchen/
Odd Todd's, Salt Springs: https://facebook.com/Oddtodds/
The National Association of Counties Funding Campaign the USDA: http://naco.org
Free the Ocklawaha: https://www.freetheocklawaha.com/
Blackwater Inn on the St. Johns River: https://blackwaterinn.com/
Silver River Museum & Environmental Education Center: https://www.marionschools.net/Page/50763
Ma Barker House in town of Ocklawaha: https://www.marioncountyfl.org/departments-agencies/departments-o-z/parks-and-recreation/ma-barker-house
Capt Ernie Brundage St. Johns River Tours: http://www.stjohnsrivertours.com/
Florida Black Bear Scenic Byway: https://www.facebook.com/FloridaBlackBearScenicByway/
Ocala National Forest Pictures & Wildlife Facebook Group Page: https://www.facebook.com/groups/1124193221068730/permalink/1972066812948029
Florida Hikes! http://floridahikes.com