St. Pete Foodies Will Never Go Hungry or Thirsty
Flute & Dram is open for tippling bubbly and nibbling caviar, and by summer, Downtown St. Pete will be celebrating the opening of Ford's Garage and Yeoman as well as Oak & Stone.
Amigos Tortilla Bar: If you liked them in Key West, you'll love the square tacos and Kitchen Sink nachos (chicken, beef or carnitas) coming to the 600 block of Central Avenue.
The Birchwood: Birch & Vine fans have more to crow about now that Lee Aquino is executive chef. The Amelia Island native is well-known for his cooking at the Tampa Yacht and Country Club, where he was executive sous chef for six years. thebirchwood.com
St. Pete and Regional Southern Dishes
Callaloo: The historic Manhattan Casino's new restaurant will delight with new takes on regional Southern dishes that include jalapeno cornbread, country fried steak, brisket spring rolls and more. callaloostpete.com
Hawthorne Bottle Shop: Don your morning coat, lounge suite and fascinator on May 19th at 8 am for bubbles, traditional British fare and VIP reserved seating is available, for the big screen viewing of the Royal Wedding. On May 24th, there is a wine, cheese and jam pairing; May 25 is national wine day with lots of specials and June 9 celebrates National Rose Day, sip sip hooray! www.hbsforlife.com
Maple Street Biscuit Company: Dozens of flaky biscuits, served with yummy ingredients as well as farm to fork glass jar salads that come with a veggie biscuit. Go hog wild with these biscuit concoctions: The Reinhold ( natural fried chicken breast, crunchy dill pickles, house made honey mustard), The Squawking Goat (fried chicken breast, fried goat cheese medallion, house made pepper jelly) or The Sticky Maple (fried chicken, pecan wood smoked bacon topped with Bissell Family Farm real maple syrup) or just plain gravy. Add fried green tomatoes, sweet potato fries with maple mustard dipping sauce or smokey mountain mac 'n' cheese. Maplestreetbiscuits.com
Mini Dougnut Factory Open in St. Pete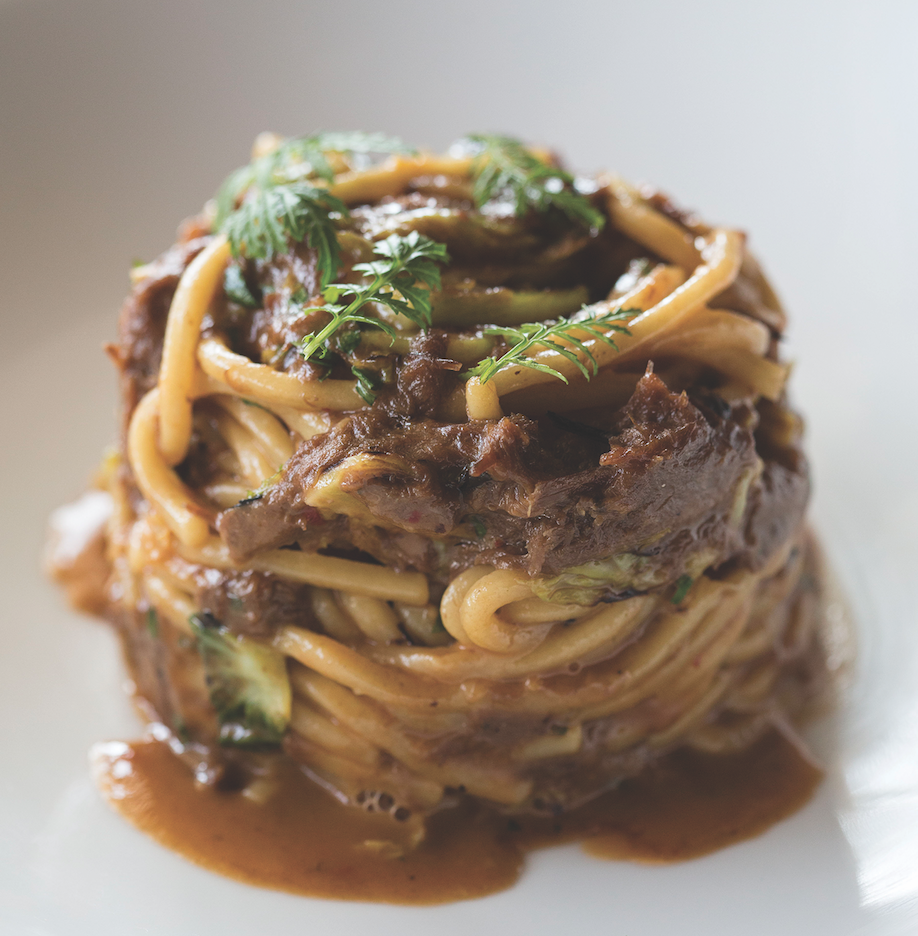 The Mini Doughnut Factory: The new store on Fourth Street features a mural of people noshing doughnuts, and so should you, especially the espresso chip, the Sweet Pig (maple icing, bacon crumbles) and even doughnut shakes. Sprinkle us with happiness. minidoughnutfactory.com
The Peabody: The Oxford Exchange will debut this restaurant in late September on the Johns Hopkins All Children's campus and will occupy 4,000 square feet in the new research and education building. It will be open to the public and feature more grab and go and take-out dishes. oxfordexchange.com
Il Ritorno: Il Ritorno's new happy hour is here just in time for summer. From 5-7 pm, enjoy these specials: Tuesday is 50% off pasta, Wednesday is 50% off wine by the glass and cocktails; Thursday is $1.50 oysters; Friday is two glasses of wine/cocktails, an appetizer to share and two pasta dishes for $65. ilritornodowntown.com
Sushi Sho: So authentic, you'll think you are in Japan. Try Omakase Samurai for $80 with five fish tasting rounds (white, red, marinated/flavorful, exotic/creamy and shellfish/sweet). There are sake pairings, nigiri tastings and an amazing Ebisu roll (crab, avocado, cucumber, topped with ceviche, shallot, and cliantro). Keika yoga on the side. rexleysushi.com
Read more Dining Spotlights and Foodie Locations in St. Pete.