We do love us some festivals in these parts, especially during the month of October, when we celebrate music, film, theater, art and, of course, beer. Here's a guide to October's top ten festivals (plus a few bonus events) in roughly chronological order.
Always a glorious weekend in Tampa's Curtis Hixon Park, this year's lineup features 40+ acts, including Nas, Gov't Mule and Preservation Hall Jazz Band, plus food from some of Tampa's top restaurants, including Cena, Ichicoro, Big Ray's Fish Camp and Ella's Americana Folk Art Cafe. 10/1-3, gasparillamusic.com.  (And since you'll be down by the river anyway, you might want to stroll northward a bit to Waterworks Park to catch Tampa Riverwalk's Open Air Fall Music & Arts Fest, 10/2-3.)
The 32nd annual filmfest goes hybrid with opening weekend at Tampa Theatre (10/1-3), closing night at AMC Sundial in St. Pete (10/9), and virtual access to films throughout the week. The opening night feature, Language Lessons, has already won Audience Awards at the SXSW and Provincetown festivals and co-stars director Natalie Morales (Girls, Parks & Recreation) and Mark Duplass (Humpday, The Morning Show) in a film about a man who receives a surprise birthday present from his husband in the form of online Spanish lessons. 10/1-10, tiglff.com.
It's OctoberFest season — excuse me, that's Oktober with a k — which means you can get your beer on, and your lederhosen on if you so choose, at numerous suds-soaked festivities, including: Oktoberfest Tampa in Curtis Hixon Park (10/8-10); OktoBEERfest at the St. Pete Coliseum (10/9); and the fest that boasts it's the German-est of them all, Oktoberfest 2021 (10/1-2, 10/8-9) at the German American Society of Pinellas County in Pinellas Park. 
Eight blocks of Safety Harbor's charming Main Street will be lined with vendors on Saturday, with entertainment provided by Greg Billings, Stormbringer, and headline act The Black Honkeys. Activities for the whole family will be available, plus a variety of arts 'n crafts and a beer garden. Sat., 10/2, Noon-10 p.m., safetyharborchamber.com.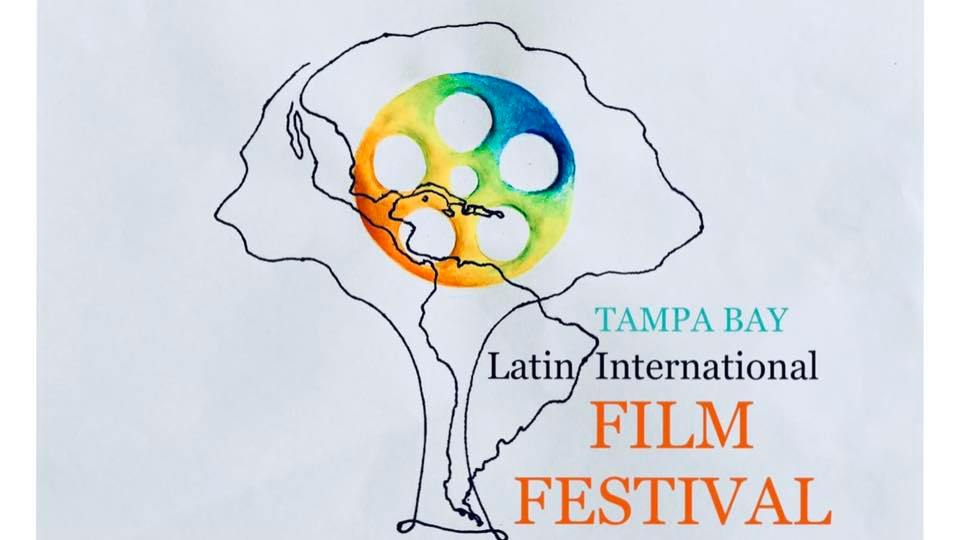 A one-day event celebrating Latin culture's influence on cinema in the states and their native countries, with outdoor screenings at the Warehouse Arts District Association in St. Pete and DJ sets with music from the Latin American diaspora selected by Papi Disco. Sponsored by the Dunedin International Film Festival. Sat, 10/2, 6-10 p.m., 515 22nd St. S., St. Petersburg, FL.
Powerstories Theatre, in collaboration with The Thrü-Line Theatre Production Company, presents two weeks of in-house and digital productions, all live-streamed to empower diverse voices and increase awareness of issues significant to women throughout the world. 10/6-17, powerstories.com/voices-of-women-theatre-festival.
As per usual, some of the acts in this year's jazzfest stretch what we think of as "jazz," but who cares when they're surefire party-starters like Kool & the Gang and Gloria "I Will Survive" Gaynor? Other acts in the four-day fest, which this year takes place in BayCare Ballpark, include Big Bad Voodoo Daddy, Snarky Puppy, Dustbowl Revival and many more. 10/14-17, clearwaterjazz.com.  
The world-famous public art extravaganza returns for its seventh year, adding 19 murals to the 100+ that have been created in the city since 2015. This year's artists hail from as far away as Colombia and as close by as St. Pete, and the new murals will include three  "bright spots" that the community will help make. 10/15-24, stpeteartsalliance.org/shine-2021.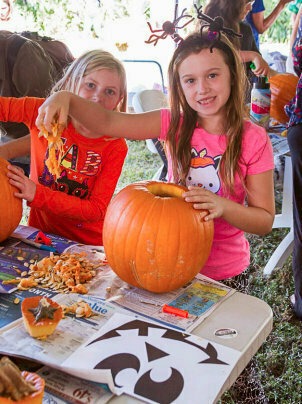 October's favorite fruit is fêted non-stop this time of year, from doorstops to shopping malls, but this two-day fest looks particularly, well, festive, featuring such fun activities as a pumpkin patch, pumpkin carving, reptiles from Alligator Attraction, an art show, a scarecrow contest and fresh farm food for sale. And, of course, you can buy a pumpkin, which will benefit the beautiful site of the Pumpkin Fest, the Florida Botanical Gardens in Largo.  Sat.-Sun., 10/23-24, flbgfoundation.org.
Entertainment, family fun and tours of Jared's Food Bank are on the docket in this St. Petersburg Free Clinic-sponsored event, as corporate teams and other groups compete to collect the most food, with live tallies of the frontrunners shared throughout the day. Sat. 10/30, 10 a.m.– 2 p.m., Jared Hechtkopf Community Food Bank, 3115 44th Ave. N., St. Petersburg, thespfc.org.