The 10 Best Things I Ate for Friday Food Fight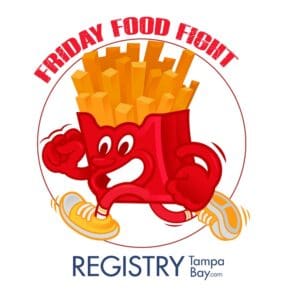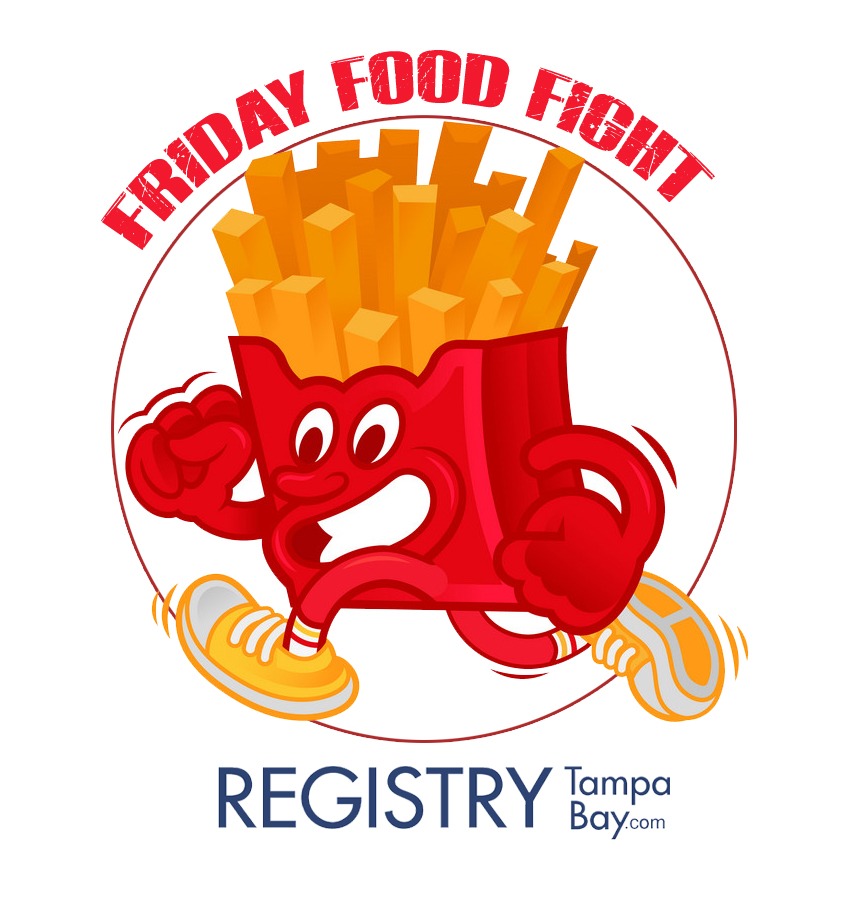 The dishes I loved the most in nine months of culinary competition.
I launched Friday Food Fight at RegistryTampaBay.com in October of last year, part of the shift from print to online-only at duPont Registry Tampa Bay, where I joined the team as editor in 2018.
I'm moving on to a new job next month, but the Food Fight won't be going anywhere. Starting next Friday, Eric Snider will take the taster's seat, with his trademark mix of humor, candor and smarts. As Food Fight has done from the beginning, he will continue to compare dishes from area restaurants (and merchants) and report back to you each week.
Before I go, I wanted to take a moment to highlight the dishes I'll remember as the best of Friday Food Fight. It's been a real joy (if a strain on my waistline) to sample so much good food in so many great places — especially since the contenders were all worthy and naming a winner was almost always a close call. My thanks to Registry Tampa Bay for bankrolling these culinary adventures, and to the many restaurants, shops and products I got to sample. I never revealed you were even in a competition until I published my columns, and some of you may still not know – including the winners!
So here's my trip down culinary-memory lane, culled from close to 30 columns and listed in chronological order. Click on the headline above each photo to read the columns in their entirety, where you'll also learn who these winners were up against.
(Note: This list doesn't include weeks when Eric subbed for me. I suspect he has his own list of favorites, with more to come.)
I know it's a chain, but oh, that Shackburger! It's the apotheosis of burger-ness for me. Shake Shack, 1011 Gramercy Lane, Midtown Tampa. (10/8/21)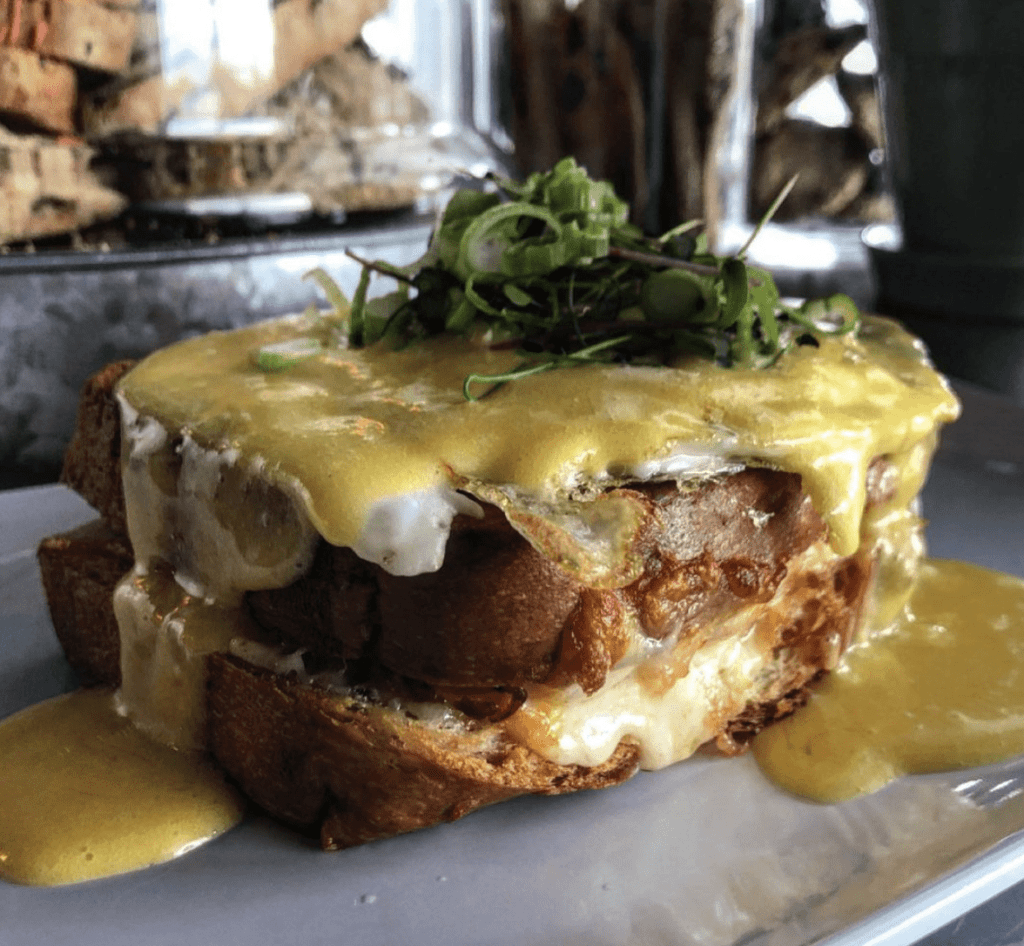 Alas, Sammy + Paco's is no more; owners Alex and Kelly Rodriguez of Lolita's fame closed it to focus on their booming catering business. But their Croque Madame, a glorious assemblage of ham, cheese, egg and Hollandaise on a brioche, remains for me the standard against which all breakfast sandwiches should be measured. (10/22/21)
Willa's, a star in the increasingly shiny firmament of North Hyde Park restaurants, serves up a perfectly fluffy and flavorful omelette. With a side of their trademark shredded rotisserie chicken, the chicken-and-egg conundrum was solved: Both came first! 1700 W. Fig St., Tampa. (11/12/21)
What's better than pumpkin pie? The swooningly delicious pumpkin cheesecake from Mike's Pies. mikespies.com. (11/19/21)
The vegan valhalla of Gulfport goes above and beyond with a Beyond Meat burger that could convert even the most diehard of carnivores. 2930 Beach Blvd. S., Gulfport. (1/7/22)
It's no surprise that Ichicoro Ramen should have wound up on the first-ever Michelin Guide list of Tampa restaurants, winning a coveted Bib Gourmand award for being among the best places to get two courses and a glass of wine or dessert for under $49. Order their mushroom ramen with truffle butter and you'll want to give it all the stars. 5299 N. Florida Ave., Tampa. (2/18/22)
The great Cuban sandwich debates are settled as far as I'm concerned. Yes, there is no salami (or mustard) in the Cuban at Bodega on Central. But who cares when the sandwich is so damn delicious? 1180 Central Ave., St. Petersburg. (4/8/22)
To quote myself: This flavor from Bright Ice is "the most eye-rollingly, OMG-it's-so-good strawberry ice cream I've ever had." Locations in St. Petersburg, Tampa and Pinellas Park, brighticeisnice.com. (4/29/22)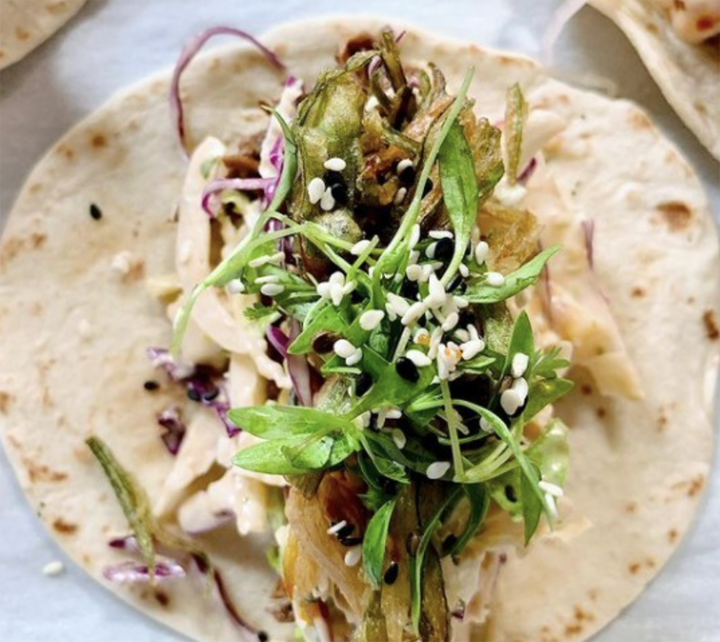 So you should go all the way to Sarasota for tacos? Yes, if they're as good as the tacos at Circo, the "Taco & Bourbon Joint," where both the tacos and the cocktails are worth the trip (and the restaurant's just a few steps away from Urbanite Theatre, one of the best small professional companies in the region — perfect for dinner and a show). 1435 2nd St., Sarasota. (5/6/22)
This is not your mama's meat loaf. Cloaked in puff pastry, topped with honey hot sauce gravy and sitting on a bed of collard greens and loaded potato casserole, this is meat loaf from the mind of innovative chef Ted Dorsey, and hooboy is it good. Locations in St. Pete and South Tampa, themillrestaurants.com. (5/13/22)
Previous Post