What? No plans yet for Hallmark's most lucrative weekend? Here are 10 (OK, actually 11) suggestions that can be enjoyed à deux, solo or with your favorite podmates.
See a scary movie.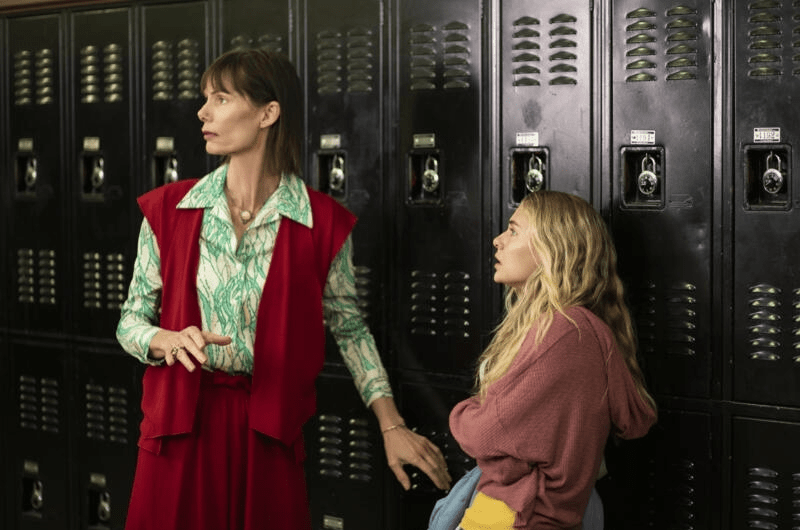 Get a grip on your partner's arm during Fear of Rain, which looks like a very scary movie and stars St. Pete's very own screen goddess Eugenie Bondurant as the villain, along with a couple of unknowns named Harry Connick, Jr. and Katherine Heigl. 2/12-18, Green Light Cinema, St. Petersburg, greenlightstpete.com.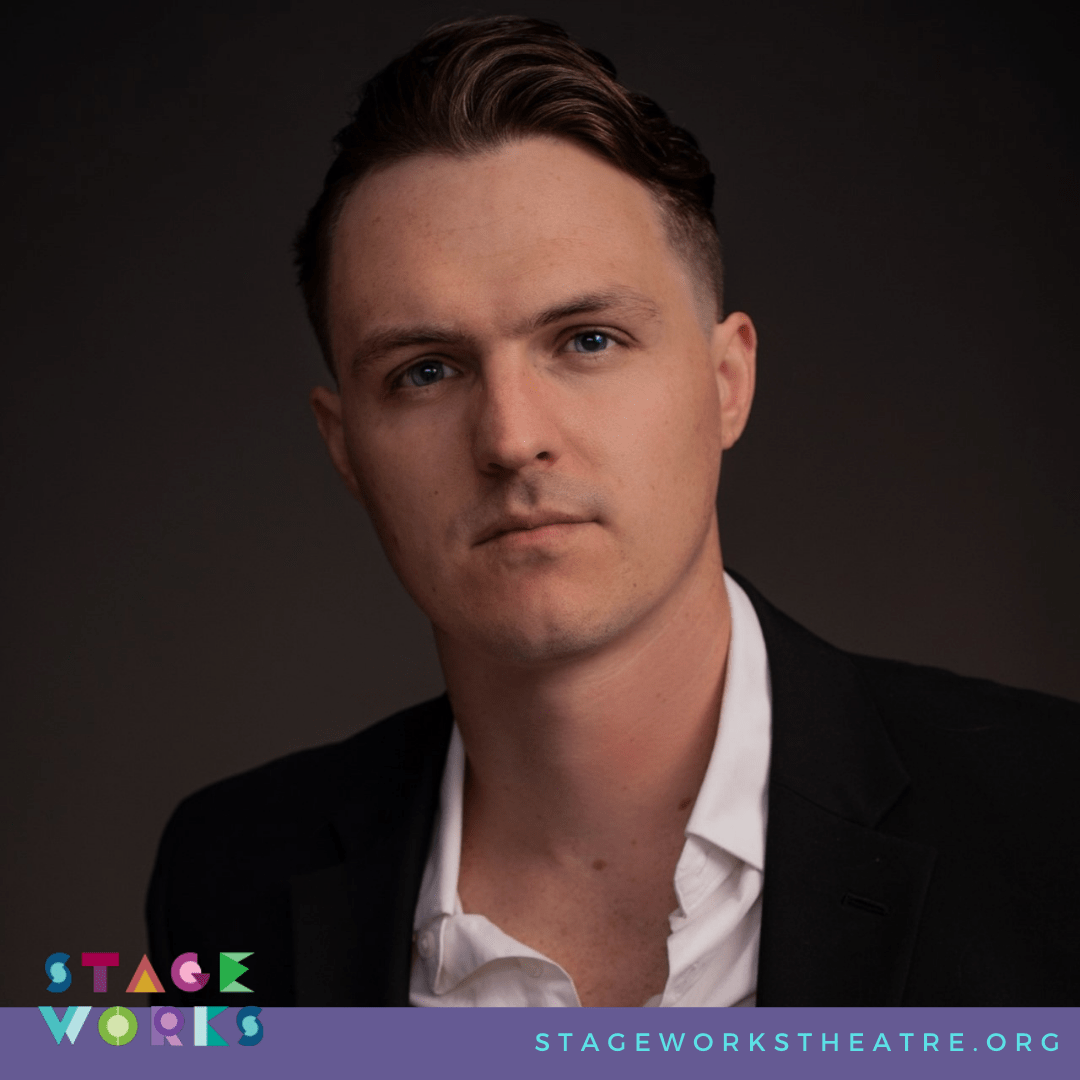 Go on a play date (#1). See The Lifespan of a Fact at Stageworks. Chris Jackson (left) and Ned Averill-Snell — two of our region's best actors — star as a magazine fact-checker and a celebrity author whose non-fiction is heavy on the fiction. 2/11-28, stageworkstheatre.org.
Go on a play date (#2). See Love, Loss and What I Wore at St. Petersburg City Theatre. Nora and Delia Ephron's Off-Broadway hit, acclaimed for its "wonderfully witty" monologues about women's' "deep and abiding love/hate relationship with their wardrobe," sounds like the ideal Galentine's date. 2/12-21, spcitytheatre.org.
Livestream a love story.
Hear about the romance of celebrated St. Pete painter Steven Kenny and psychologist-turned-visual artist Diohn Brancaleoni in a "Hearts in the Arts" edition of Cindy Stovall's Beauty & The 'Burg Podcast on Feb. 12 online at 4:30 p.m. Watch the Facebook livestream here. (Fun fact: Cindy is also in the cast of the aforementioned Love, Loss and What I Wore.)
Get back to Broadway. The Florida Orchestra will take you there with Broadway Sings, starring Tony winner Debbie Gravitte (right) singing favorites by Rodgers & Hammerstein, Sondheim, and more. 2/13, 2 & 8 p.m., the.floridaorchestra.org
Get engaged. Opera Tampa can help set the mood with its Valentine's Engagement show, featuring songs of love and heartbreak from opera, Broadway and beyond. strazcenter.org, 2/12-14.
Fall in love with art.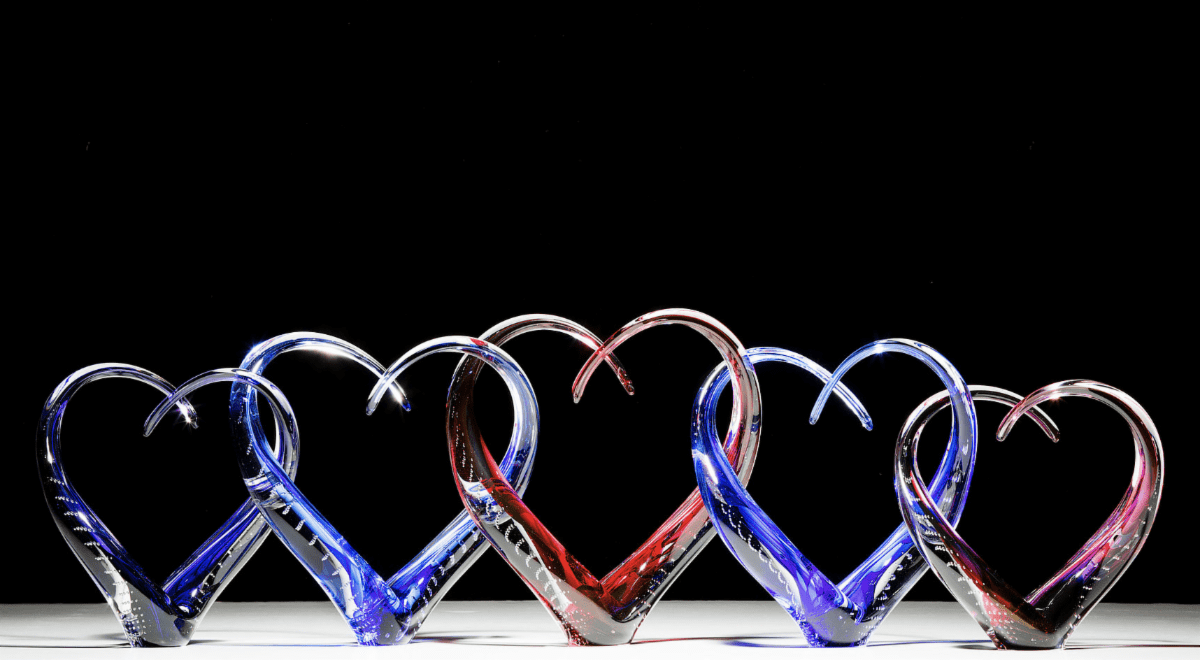 You've got ample opportunity to browse (and buy) to your heart's content this weekend at the Gulfport Fine Arts Festival (2/13-14, Gulfport Veterans Park) and at the many galleries open 2/13 during St. Pete's Second Saturday Artwalk. Of special note: The Lift Every Voice and Community Art Show, a night of visual art and dance, at The Studio@620 (studio620.org). And over in Safety Harbor, Syd Entel Galleries/Susan Benjamin Glass is showing the love with passionate paintings by Hessam Abrishami and intertwined glass hearts by Scott Hartley (2/13-3/27).
Run away with the rodeo.
Valentine's Day is the final day of the James Museum's illuminating exhibition Blake Little: Photographs from the Gay Rodeo — photos taken between 1988 and 1992 at events from Oklahoma to California that evoke the romance and rigors of the sport. 2/11-14, thejamesmuseum.org.
Take a horseback ride for two. In the Breeze Ranch (five miles north of Tampa International Airport) can set you up with the perfect Valentine's adventure: a moonlit (or daytime) horseback ride for two, followed by champagne, a bonfire and marshmallows for roasting. You'll feel like you're on one of those over-the-top dates on The Bachelor. 7539 Gardner Rd. Tampa. Make reservations at 813-516-4939.
Dinner date. No reservations yet? No problem. Check out this handy list of restaurants offering takeout, meal kits and dine-in specials from the font of all restaurant knowledge, Jenna Rimensnyder at Creative Loafing.
TT, Starz, Hallmark or CNN… and chill.
Of course, you could just stay home on Valentine's Day, and… chill. Tampa Theatre is only too glad to help with their "TT & Chill" Date Box, featuring chocolates, popcorn, wine, a movie link and a print of your names in lights on the Tampa Theatre marquee. And you can also look for lovable Valentine's weekend premieres on Starz (the Outlander heartthrob Sam Heughan trekking through Scotland in the docu-travel series Men in Kilts); on CNN (culinary heartthrob and Oscar nominee Stanley Tucci in the docu-food series Searching for Italy); and, of course, on Hallmark (Playing Cupid, a new romcom inspired by Jane Austen's Emma).