A to Z: duPont Registry Tampa Bay's encyclopedia of luxury
"A to Z: The Ultimate Luxury Lifestyles List" is duPont Registry Tampa Bay's first-ever compendium of the best our region has to offer for fans of luxury living. The list is organized by category: D is for Dining, R is for Resorts, etc., and under each letter we single out top-of-the-line examples in the category. Return to dupontregistrytampabay.com every day this summer to see the next letter on The List, or read the entire list (and the entire July/August issue) in its digital version or in a bookstore or mailbox near you.
A to Z: F is for…. FASHION
Whether you're looking for one-of-a-kind style or one-stop shopping, we've got you covered.
A to Z: F is for Fashion
Do your tastes run to Gucci and BOSS? When you think department store, do Neiman Marcus and Nordstrom come to mind before Target? Then you will find everything your haute-couture heart desires at International Plaza.
A to Z: F is for Fashion
Have you been to the newly resurgent Hyde Park Village lately? The place is now so chockablock with boutiques that you can easily pop into one shop after another without breaking a sweat. From breezy J. McLaughlin to eclectic Juxtapose, from preppy Brooks Brothers to high-style SuitSupply, the range is wide (and the restaurants are pretty darn good, too).
A to Z: F is for Fashion
Looking for uniquely Florida fashion flair? Find it in Tracy Negoshian's shop in downtown St. Pete's stylish Sundial complex. (Look for her feature on "What to Wear with a Margarita" in the July/August dR Tamp Bay.)
A to Z: F is for Fashion
The designer who wows us every year at the Dunedin Fine Art Center's fabulous Wearable Art fashion show is Clearwater's own Lina Teixeira. The local mover and shaker doesn't just do fabulous creations for the runway; she'll also design a unique piece of wearable art just for you.
A to Z: F is for Fashion
There's really not another men's store like it. The casual-cool vibe at St. Pete's new Gray Space is as relaxed and unique as the couple who run it, Gordon and Jamie Hall, who curate their collection with an eye toward clothes that stand out not just for the makers' workmanship and imagination, but for the environmentally conscious, culturally diverse practices they bring to their designs.
Want more A to Z?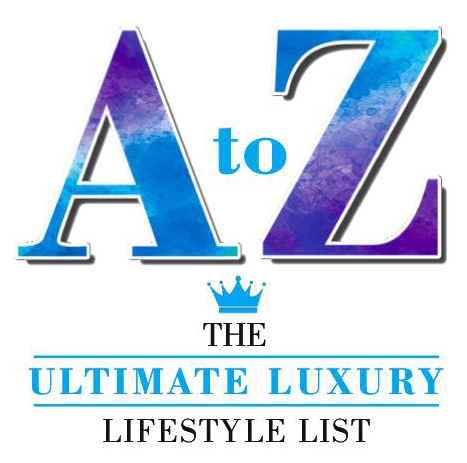 Find the complete "A to Z List" in the July/August issue of duPont Registry Tampa Bay coming soon to a mailbox or a bookstore near you.