It's a big film and theater week in Tampa Bay, along with all the usual fun to be found in our beautiful community. Check out these options for enjoying some of the amazing talent and events that are right here in our own back yard. Two bonus events are added this week!
Thursday
Tampa Cigar Week 2023
Multiple Venues, Tampa
Calling all aficionados! Tampa's Cigar Week includes an organized series of small cigar events that happen on the same week in Tampa. They include the Golf Scramble at Tampa's Rogers Park Golf Course, a get together at the Cigar International Cigar Lounge, the Cuban Club comedy show and the Ybor City Cigar Crawl. The Tampa Cigar week has a schedule of events highlighting the cigar community, vendors and partners. They have partnered with local venues from small privately owned shops, large corporations, the host hotel and celebrity frequented lounges and clubs to make this event come to life.
March 22nd – March 26th Tickets, event schedules, locations, and more information here.
16th Annual Gasparilla International Film Festival
Multiple Locations & Theaters, Tampa Bay
Touted as the largest celebration of independent films in the Tampa Bay region, The Gasparilla Film Festival is four days devoted to the art of filmmaking. There will be more than 30 films from around the world shown at multiple venues throughout the area, including the historic Tampa Theater. There are also a number of fun events scheduled, including an opening night VIP reception tonight at the Franklin Exchange Building and a closing night party this Sunday at the Floridian Palace Hotel Ballroom. You can buy tickets to one or multiple films with a choice of passes. If you love film, this is the perfect festival to get lost in.
March 23rd – March 26th Tickets, film schedules, special events, and more information here.
Opening – Crimson Sails – The Gulfport Community Players
Catherine Hickman Theater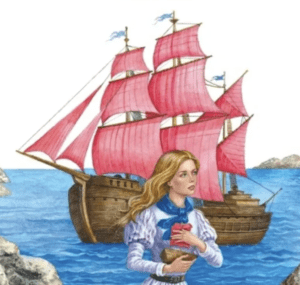 Crimson Sails is an original play with music written by Dick Budin. Taking place in an unnamed country in a world long ago, it follows the lives of a Prince and a young woman as they mature. Her father, seeking revenge, has been rejected by his village for refusing to save another man in peril. As a result, he and his daughter, Ariana, are outcasts. The Prince, seeking to find his way in the world, comes upon Ariana and learns a gypsy fortune teller has told her she will be claimed by a Prince who comes in a ship with Crimson sails. Support community theater!
March 23rd – April 2nd. Tickets, performance schedules, and more information here.
Friday
Opening – Ken Ludwig's Baskerville
freeFall Theatre, St. Pete
Artistic Director, Eric Davis, returns to the stage for the first time since 2019 as Sherlock Holmes. Partnering with the always hilarious Matthew McGee as Mr. Watson, it's a duo that pretty much guarantees an immensely entertaining night of theater. And so…..the play's afoot! Comedic genius Ken Ludwig transforms Arthur Conan Doyle's classic The Hound of the Baskervilles into a murderously funny adventure. Sherlock Holmes is on the case. The male heirs of the Baskerville line are being dispatched one by one. To find their ingenious killer, Holmes and Watson must brave the desolate moors before a family curse dooms its newest heir. Join the fun and see how far from elementary the truth can be.
March 24th – April 23rd Tickets, performance schedules and more information here.
Stars of the Sixties – Concert
Duke Energy Center for the Arts – Mahaffey Theater, St. Pete
Stars of the Sixties are coming to St. Petersburg for one night only.  Headliners Jay & the Americans and then Gary Lewis & the Playboys take the stage singing all their hits This Magic Moment, Cara Mia, Come a Little Bit Closer, Some Enchanted Evening, Walkin' in the Rain, Only in America, for Jay & the Americans. Hits This Diamond Ring, Count Me In,  Save Your Heart For Me, and more for the Playboys. Gary still sounds just like his records and tells the stories only he can tell – growing up in Hollywood the son of one of the most famous stars on the planet, and becoming one of the biggest rock stars of the sixties. More performances by The Cyrkle (Red Rubber Ball) and The Vogues (My Special Angel). No Matter your age, I promise you'll know the words to most of these classic tunes. Dancing in the aisles is likely.
March 24th @7:30pm Tickets and more information here.
Limited Engagement – Fidelio by Ludwig Van Beethoven – St. Petersburg Opera Company
The Palladium Theater, St. Pete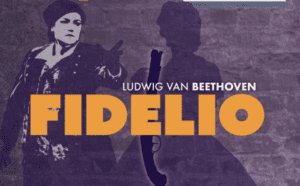 Beethoven's only opera has captivated audiences worldwide with its themes of justice, freedom, and the power of the human spirit. Leonore's husband, Florestan, a political rival of the villainous Don Pizzaro, is wrongfully imprisoned. Determined to rescue him, Leonore disguises herself as a young man named Fidelio and gets a job in the prison, earning the trust of the jailer, Rocco. As news breaks that a government official is visiting the prison to investigate rumors of cruelty, Don Pizarro decides to execute Florestan. Will Leonore be able to save her love from certain death?
Sung in German with English translations above the stage.
Performance dates are for Friday, Sunday and Tuesday only.
March 24th, 26th, & 28th  Tickets, performance times and more information here.
Saturday
Shapiro's Fine American Crafts – 25th Anniversary
Beach Drive, St. Pete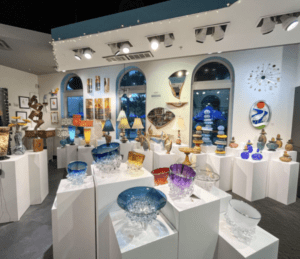 Well, that was a quick quarter century! Shapiro's gallery has become a true downtown mainstay, representing the work of some of the finest creators around. Whether browsing or buying, it's always a visual treat to spend time there. Every genre of crafting and fine art is represented at every price point. I know I never leave empty handed. Meet gallery artists, enjoy a jewelry trunk show, and stay to attend a special celebratory reception at 6pm.
March 25th @6pm More information here.
Pinellas Festival of Community Bands
Highlander Park, Dunedin
The mission of the Dunedin Music Society is is to connect local communities with live music. The Festival of Community Bands is the purest expression of that mission. Musicians come from multiple surrounding counties to share their love of music with you and your family. All genres are represented and the park setting will make for a perfect day. Food trucks will be on site, so bring a blanket or chair, bring the fam and friends, kick back and enjoy the concerts.
March 25th @1-5pm Free and open to the public.  More information here.
Night Blow
Morean Arts Center Hot Shop, St. Pete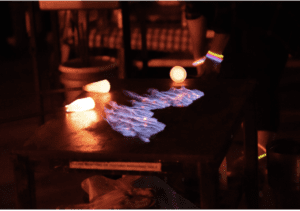 If you haven't seen a glass blowing demonstration at night, you've been missing quite a spectacle. Watching a glowing molten mass emerge from a 2000+ degree furnace only to become a lovely piece of art glass is definitely an experience you want to have. Luckily, we live in an area that celebrates the wonder that is glass, so we have more opportunity than most to witness this transformation. The Morean Arts Center hosts Night Blow several times a year and this Saturday is the date!
March 25th @7-10pm Tickets are limited. More information here.
Sunday
Sunday Morning Market
Westshore Marina District, Tampa
It's a brand new Market! This one takes place on the 4th Sunday of each month. The market will feature 70+ local vendors including plants, produce, take-home foods, baked goods, lunch bites, food trucks, art, jewelry, clothing and more.
There is live music starting at 11 a.m. Family- and dog-friendly, the market is located on the private drive off of Westshore nearest Cru Cellars. There is free parking in the surface lot behind Duckweed Market and also District parking at Town Apartments Westshore.
March 26th @11am-3pm More information on this and many local markets here.
***Bonus Event*** BBQ & Blues Fest
Tropicana Field Lot 4, St. Pete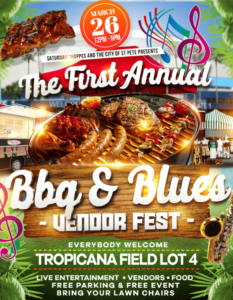 BBQ & Blues. What an amazing combination! Saturday Shoppes have begun another great Tampa Bay event tradition in the making. Dozens of vendors, live music, and all the delicious, melt in your mouth, BBQ'd everything, you can eat. That's a family friendly Sunday – Funday, without a doubt. Free and open to the public.
March26th @12-5pm  More information here.
***Bonus Event***  RAW Tampa Presents: Lucid Dreams
Avalon Event Center, Tampa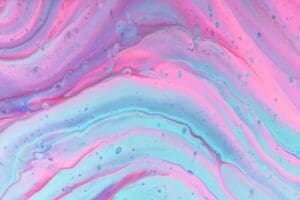 Attendees experience an independent film screening (usually a short, webisode or music video)*, a pop-up art gallery featuring independent visual artists and photographers, fashion shows from up-and-coming local designers, live musical performances, vendor booths hosting local artisans accessories designers and tech demos, beauty features through roaming models and live performance art. You'll get a little taste of everything that our creative community has to offer. Combine all of the above raw talent with cocktails, networking and shopping.
Ticket sales benefit the artists. 21+ suggested
March 26th @6pm Tickets and more information here.
Have fun and stay safe out there!
Cindy
Send your events to cstovall5@gmail.com