WOW! That's all that can be said about a weekend so full of big events. We've curated the best that Tampa bay has to offer you, your family, and everyone you hang out with. It's not too hot…..yet, so get out there and enjoy.
Thursday
Opening Night – Sunscreen Film Festival (4 Day Event)
Multiple Venues Throughout Tampa Bay
In just the opening night, nine films are scheduled for viewing along with a big red carpet reception. Since 2005, Sunscreen has embraced and promoted independent films and filmmakers. It's become a great Tampa Bay tradition and 2023 is loaded with great films to choose from with screenings on both sides of the Bay. There are dozens of powerful films of every conceivable genre on the schedule this year, so you should be able to fit at least a couple into your busy schedules. Celebrate the power of film.
April 27th – 30th  Tickets, film and event schedules and locations here.
Lost in St. Pete (4 Day Event)
Multiple Venues, St. Pete
If you're looking for something 'completely different,' then color outside the lines and check out Lost in St. Pete – a four day festival of music, art, and special events:
The 4th edition of Lost in St. Pete will be a multicultural music and arts festival taking place in select venues around St. Petersburg, Florida.  Presented By – Lost Creations and DEA & SAINT
These events aim to highlight local subculture and different causes within the city of St. Petersburg. 
April 27th-30th. Tickets, full schedule of performances and events here.
Friday
*FEATURED EVENT*  Beacon
Hough Hall @The Palladium Theatre, St. Pete
Movement, dance, choreography, music, film – all executed by the very best artists in their respective fields. All come together for one of the most beautiful traditions in Tampa Bay since 2015. Helen French and Lauren Slone are co-founders of the event that promises to provide a sensory feast to all who fill Hough Hall. You don't have to know about dance to absolutely love Beacon.
As a special BONUS: ProjectALCHEMY's Jazz Theory w/ saxophonist, Jeremy Carter will be at Side Door Jazz Lounge on Thursday, the 27th @7:30pm
Read my article and hear my conversation with Helen, Lauren, & Alexander here.
April 28th @8pm. Tickets and more information here. (Student rush tix available one hour before curtain – $10 cash)
BONUS EVENT
Josephine (2 Day Event)
Jaeb Theatre – Straz Center, Tampa
A biographical musical that combines cabaret, theater and dance to tell the story and legacy of Josephine Baker, the first African American international superstar. JOSEPHINE demonstrates how Baker shattered stereotypes of race, gender roles and sexuality to become one of the most remarkable figures of the 20th century.
The Straz Center's 2023 Project Amplify is supported in part by the National Endowment for the Arts.
April 28th & 29th @8pm  Tickets and more information here.
Opening Night – Talking With
Stageworks Theatre, Tampa
Idiosyncratic characters amuse, move and frighten, always speaking from the depths of their souls. They include a baton twirler, a fundamentalist snake handler, an ex rodeo rider and an actress willing to go to any length to get a job. This production is lauded as "the most produced work at Stageworks for over 40 years."
April 28th – May 14th Tickets, performance schedules and more information here.
Saturday
37th Annual Green Thumb Festival (2 Day Event)
Walter Fuller Park, St. Pete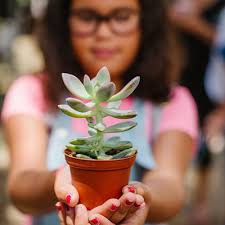 Here's one of the best annual events for adding every possible plant, accessory, and instruction to make your garden grow. Soooo many vendors set up in beautiful Walter Fuller Park in Western St. Pete. Over 200 of them plus horticultural events await all you garden lovers and wannabes out there. Bring your wagon! You'll need it.
April 29th & 30th @ 9am-4pm  More information here.
Brooksville Blueberry Festival (2 Day Event)
Main Street, Brooksville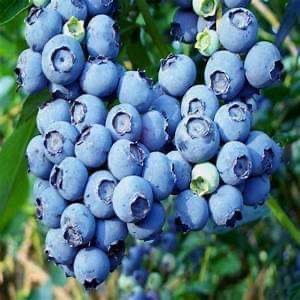 You've heard of Plant City's Strawberry Festival, but did you know there was a BLUEBERRY Festival too? I did not, I will admit. Our friends to the north in Brooksville will be putting on a great big blue soirée and I'm all about it. This two-day event will boast dozens of vendors, two days of live blues (what else), and all the blueberries you can eat served in every conceivable iteration. So come on "up" and bring the family. Road Trip!
April 29th @10am-10pm & April 30th @10am-6pm
Tickets, performance & even schedules, and more information here.
Gasparilla Music Festival (2 Day Event)
Multiple (5) Venues in Tampa
Here's how it works: Multiple bands are in the line-up over this weekend with several playing in any one time slot at different venues. You pick your faves, plot the times, and devise your venue hopping strategy to maximize the music. It's a really fun way to do a music festival and a great way to insure getting to listen to genres you prefer. Highly recommend!
April 29th & 30th Tickets, performance schedules and more information here.
Largo Playcon – Gaming & Comic Convention
Highland Recreation Complex, Largo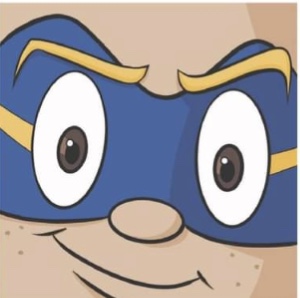 Get ready for the 4th annual Playcon. This is a celebration of gaming, comics, and nerd culture! Featured will be vendors catering to these interests that include toys & collectibles, artwork, apparel, comic books, games and more. There will also be gaming competitions, free-play gaming, cosplay contest and guests, and panels. Bring the whole family, this is a family-friendly event.
April 29th @11am-5pm More information here.
Party Under the Lights
8th Avenue, Pass-A-Grille
DJ Medik will provide the vibe for a party on the beach this Saturday night. Vendors, food, beer, wine – all before, at, and after sunset on one of the most beautiful beaches on the planet. If you want your weekend a bit "lei'd" back, then this is the event for you.
More information here.
April 29th @4-10pm 
Los Vinos de Dalí
The Dalí Museum, St. Pete
Enjoy an evening of art as you sample a variety of fine wines, cold craft brews, specialty spirits and delectable tastings from top area restaurants at our 10th annual Los Vinos de Dalí fundraiser. During the event, guests may wander the Museum, including an unparalleled collection of Dalí's works and the special exhibition The Shape of Dreams, while listening to live music from Boho Sideshow and reveling in surreal surprises. Try your luck at a game of chance, engage in the silent auction, or simply indulge in an evening of festivities and strolling entertainment. Los Vinos de Dalí is hosted by The Guild at The Dalí. and celebrates art, food, and wine. All event proceeds benefit the Museum and its educational programs.
April 29th @7-10:30pm  Tickets and more information here.
Have fun and stay safe out there!
Cindy
Send your events to: cstovall5@gmail.com