Chanukah celebrating is in full swing, Christmas is upon us and Kwanzaa begins. Here are some super festive ways to bring it all home for you and your family. These specially curated events have something for everyone to experience the joys of the season. Happy Holidays and peace to all.
Thursday
Ongoing – Tampa Bay's Festival of Lights Hillsborough County Fairgrounds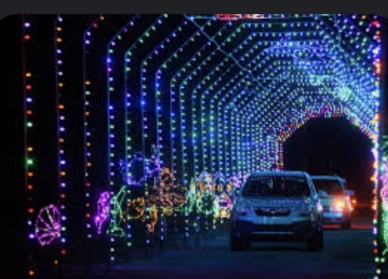 It's the perfect way to celebrate and feel the magic of the holiday season right before Christmas. Pack everyone in the car and ride through the almost 2-mile course of over one million lights. Visit Santa's Village for great rides like the reindeer carousel, Santa train, ferris wheel, and more. Visit with Santa, enjoy holiday movies and live entertainment. Now through December 24
th
Tickets, hours, event schedules, and more information
here.
A Chanukah Celebration Rayborn Plaza, Channelside, Tampa
On the fifth night of Chanukah, Water Street Tampa invites the community to celebrate the holiday with a special Menorah lighting and an exciting lineup of activities and entertainment throughout the evening. There will be a lighting of the grand Menorah at 6pm, live entertainment, traditional lite bites, face painting, craft tables, and more. December 22 @5-8pm More information
here.
Free to the public
Performance: Holiday with Orilla The Dali Museum, St. Pete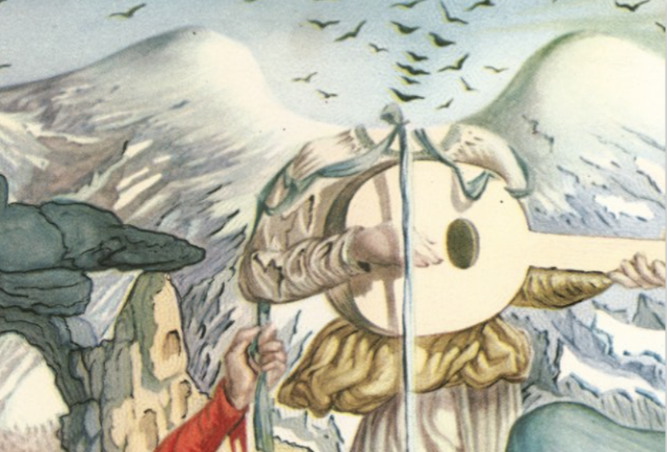 Join in for a special holiday performance of live music performed by Orilla. For this performance,
Ona Kirei
and Alejandro Arenas (of
La Lucha
fame), will perform holiday songs from Latin America, and Catalonia, Spain, birthplace of Dali himself. While you're there check out the beautiful Shape of Dreams exhibition during extended holiday hours. (museum admission not included in concert price) December 22
nd
@6-7pm Tickets, museum hours, and more information
here.
Friday
Artists & Authors Holiday Shopping Event Gaspar's Grotto, Ybor City
Here's a unique last minute shopping opportunity at Gaspar's Grotto. There will be book signings with local authors like owner Captain Schilling himself and vendors selling locally inspired wares for your last minute gift needs. All this and great dining at Tampa's world famous pirate bar and restaurant –  a beloved local landmark for decades. FYI – make a donation to hear the world's largest tip bell ring and 100% will go to Southeastern Guide Dogs. Nice. December 23
rd
@5-7pm More information
here.
2022 Union Home Mortgage Gasparilla Bowl Raymond James Stadium, Tampa
It's Bowl season for college football and that means lots of visitors coming to enjoy all that is wonderful about Tampa Bay while rooting on their home college teams. For those of us who live here, it's an opportunity to be part of a grand sports tradition. This year's Gasparilla Bowl at Raymond James Stadium pits the Wake Forest Demon Deacons against the Missouri Tigers. East vs. Breadbasket America. Let the battle begin! December 23
rd
@6:30 Tickets and more information
here.
Friday & Saturday
Vintage Holiday Dress Sale St. Petersburg City Theatre, St. Pete
How often do you get an opportunity, not only to peek inside a theater costume closet, but to actually own some of the coolest vintage frocks to be found in Tampa Bay? St. Petersburg City Theatre, producing great community theater for a century, invites you to take advantage of this unique and rare event. You get to own amazing one-of-kind clothing and accessories while you support the continued tradition of great community theater at SPCT. I love a win-win. December 23
rd
@6pm-8:30pm December 24
th
10am-2pm More information
here.
Saturday – Christmas Eve
Live Christmas Pageant / Candlelight Service First Presbyterian Church, St. Pete
There are many wonderful places of worship throughout Tampa Bay offering services for Hannukah and Christmas. It's simply a lovely family tradition and a little holiday boost to the soul.  We're featuring First Presbyterian Church here because not only are they having a beautiful candlelight service, but before-hand they are hosting a live family pageant. Costumes will be worn (provided or bring from home), carols will be sung, and the Christmas Story will be told (and even acted out by participants). Then, enjoy cookies and drinks afterward. "Expect this to be a bit messy, a little noisy, and a lot of fun." December 24
th
@4pm Candlelight service @7pm More information
here.
Sunday – Christmas Day
Tampa Bay Buccaneers vs. Arizona Cardinals NBC Sunday Night Football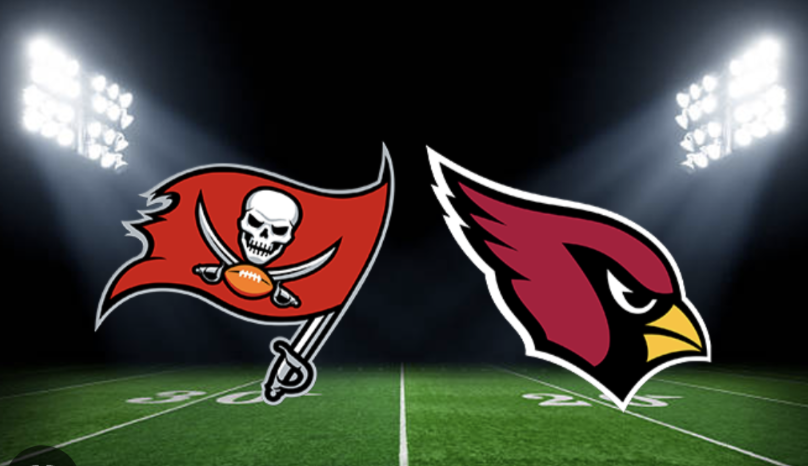 After we've enjoyed the Gasparilla Bowl on Friday night, football fans (like me), turn our attention to the NFL as our Bucs take on the Arizona Cardinals at State Farm Stadium in Phoenix. It's a prime-time Sunday Night Football clash on Christmas day.  That portends a massive audience, and for a pretty consequential game. The NFC South title is in the offing and the Cardinals want to play spoiler, so, GO BUCS! Watch at home or at your favorite sports bar. A win would certainly be a great Christmas gift. December 25
th
@8:20pm NBC More information
here
.
Monday
9th Annual Kwanzaa At The Farm 2022 St. Pete Youth Farm, St. Pete
This opening day event, hosted by Gallerie 909,is a celebration of "What Unites Us." Kwanzaa is a cultural week-long holiday devoted to connection with the African diaspora and focused on seven core principles known as
Nguzo Saba
. They are: Unity, self-determination, collective work and responsibility, cooperative economics, purpose, creativity, and faith. Bring your drums, wear African attire and help kick off a week of festivities against the background of harvest. It is, after all a farm – one where a lot more than food grows. December 26th 5:30-8pm More information
here.
Opening – Jubilee Celebration Clearwater Marine Aquarium, Clearwater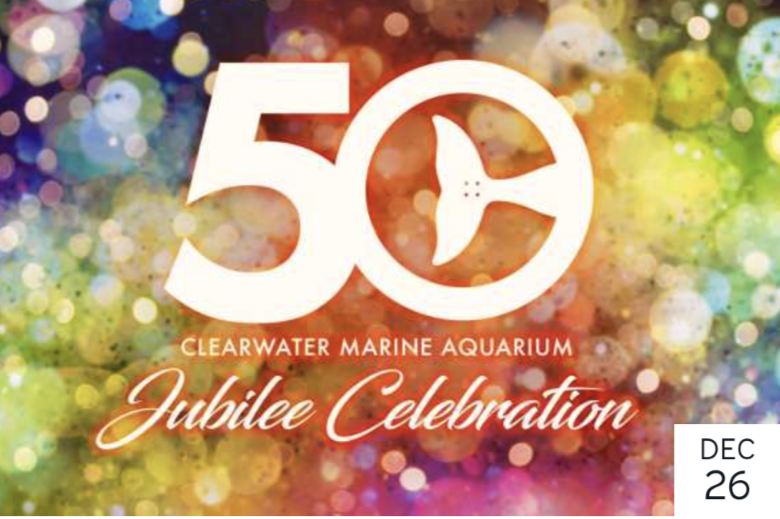 Clearwater Marine Aquarium is celebrating 50 years dedicated to marine life rescue and conservation  with extended hours, fun family activities, live entertainment, and special moments with all the resident animals you love. Bring in the new year and welcome the next 50 years by visiting the aquarium during this special anniversary celebration. December 26
th
– January 7
th
@10am-8pm More information
here.
Happy Holidays and peace to all. Cindy Send your New Year events to cstovall5@gmail.com