Faiths converge, artists emerge and a new movie embraces everything everywhere all at once.
Opening Thursday
EMERGING ARTIST EXHIBITION at Creative Pinellas
Creative Pinellas, the county's local arts agency, awards an annual grant to emerging artists in a range of genres. This year's grantees — Dorian Angello, Adam and Kayte Bush, Jon Ditty, Alex Kaufman, Teresa Mandala, Rachel Ratcliff, Heather Rippert, Ashley Rivers, Ketsy Ruiz, and Margherita Tibaldo — show their work in an exhibition opening tonight at CP's galleries in Largo and running through June 19. Opening reception: Apr. 14, 6-8 p.m., The Gallery at Creative Pinellas, 12211 Walsingham Rd., Largo, creativepinellas.org.
EVERYTHING EVERYWHERE ALL AT ONCE at Green Light Cinema
The hype for this film — a dizzying merger of domestic drama and sci-fi starring martial arts legend Michelle Yeoh — has been, well, everywhere all at once, and it seems to have already opened everywhere all at once, too. But why brave the multiplex? Dive into the multiverse at St. Pete's favorite art house, Green Light Cinema, where the film is opening today. Apr. 14-21, check website for screening times, greenlightstpete.com.
Thursday evening
INTERFAITH DINNER at the Coliseum
Good Friday and Easter are this weekend, Passover begins Friday, and we're midway through the Muslim holy month of Ramadan. It's a good moment to gather for a free dinner and a program celebrating St. Petersburg as a community of love and compassion. 6-9 p.m., April 14, Coliseum, 535 Fourth Ave. N, St. Petersburg. 727-892-5202.
Thursday-Sunday
SEARCHLIGHT HUNT: NEW IMMERSIVE ADVENTURE at Fairgrounds St. Pete
The creative mischief-makers at Fairgrounds have come up with a new way for visitors to enjoy this wonderland of original artworks and tongue-in-cheek Floridiana: You're invited to embark on a hunt equipped with a UV flashlight to uncover otherwise invisible clues that will activate a brand new artwork installation. Fun for kids and adults alike. Apr. 14-17, Fairgrounds St. Pete, 800 28th St. S., St. Petersburg, fairgrounds.art. Buy ticket combos for Fairgrounds admission and the Searchlight Hunt here.
Opening Friday
WORLD ART DAY & "A WORLD OF ART" at Creative Clay
If the mere mention of April 15 triggers IRS-induced angst, don't worry: taxes aren't due this year till April 18! Therefore you can banish thoughts of 1099s and appreciate April 15 for its more benign significance: It's World Art Day, an international celebration of the arts — and Leonardo da Vinci's birthday! Creative Clay is joining the celebration with a virtual art exhibit opening today called A World of Art "that epitomizes the creative energy and activity that takes place at Creative Clay year-round," says Jody Bikoff, Director of Exhibitions. You can view A World of Art at www.creativeclay.org — choose the "Gallery" tab. All works in this exhibit are for sale, with Creative Clay member artists receiving 50 percent commission on sales.
THE COMPANY WE KEEP: Photographs of Our Complex Relationships With Animals at FMoPA
In this two-fold exhibition, photographers Jayanti Seiler and Jo-Anne McArthur offer poignant and powerful perspectives on the myriad interactions between humans and beasts. Seiler turns her lens on a number of human-animal relationships – from the owners of exotic and big-breed animals as pets, to those who employ animals as entertainers. Many of her photographs show the love and awe that these owners have for their animals; however, in other images, Seiler hints at the paradoxical nature of these relationships. Jo-Anne McArthur is an award-winning photojournalist who has traveled the world documenting the animal trade from breeding, to transport, slaughter and consumption. In 2019 she founded We Animals Media, a photo agency dedicated to the documentation of animals. Apr. 15, 5-7 p.m. opening reception, Florida Museum of Photographic Arts. Exhibit continues through July 3. fmopa.org.
Saturday
TAMPA'S DOWNTOWN EGGSPLORATION
There are innumerable ways to hunt down eggs this weekend, many of them with Easter-punny titles like Eggstravaganza Bingo in Dunedin and the Eggquatic Egg Hunt in Clearwater. But I'm liking the sound of Tampa's Downtown Eggsploration, which claims to be "Downtown Tampa's LARGEST egg hunt," promising "thousands and thousands of eggs." The fun starts at 9 a.m. at Julian B. Lane Riverfront Park. Each age group will be given a specific combination of eggs to find and redeem in order to win a prize. All participants are encouraged to bring their own basket or take advantage of the bag decorating station (while supplies last). The Easter Bunny will make an appearance and there'll be food trucks on hand, too. The egg hunt will be broken up into two time frames: 9-11:30 a.m. and 12-1:30 p.m. Participants can start at any time in those time frames but must finish by 1:30 p.m. For more information visit tampasdowntownegghunt.com.
Saturday-Sunday
MAINSAIL ART FESTIVAL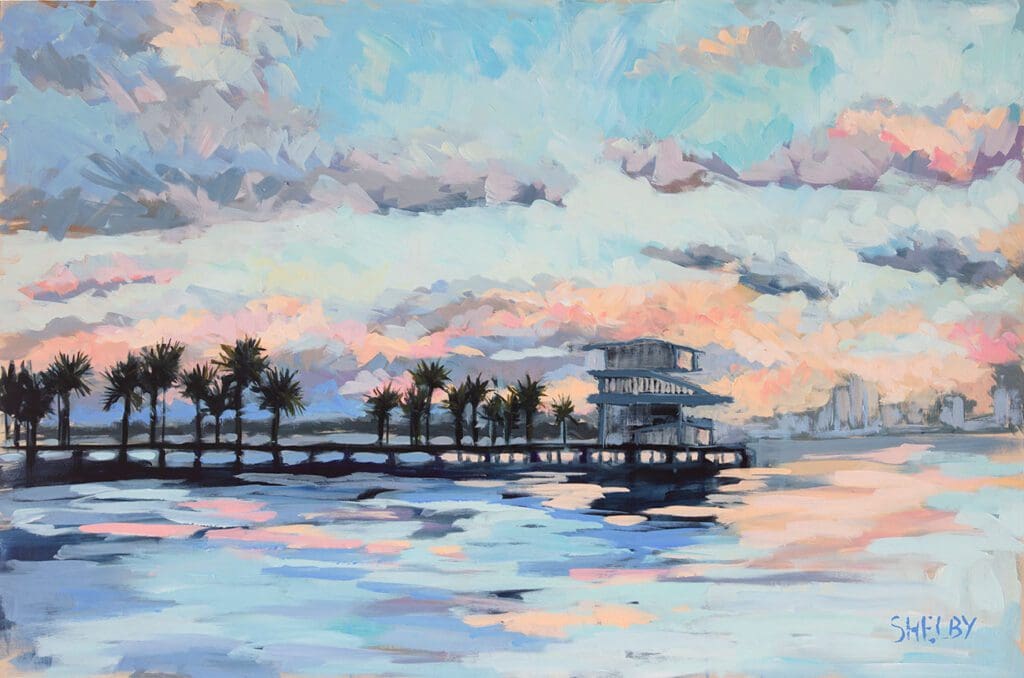 The highly esteemed art show, now in its 47th year, returns to Vinoy Park for the first time since 2019. You can depend on the quality of the artworks (a juried show, it only accepted 270 artists out of 1,000+ applicants), and the experience is classic St. Pete pleasant — outdoors, by the water, family-friendly, volunteer-run and overall just a great excuse to take a stroll and look at art. Plus, it's free (unless you buy some of that art, which you totally should). Apr. 16, 9 a.m.-6 p.m.; Apr. 17, 10 a.m.-5 p.m. Vinoy Park, 701 Bayshore Dr. NE, St. Petersburg, mainsailart.org.
Sunday
EASTER at UU St. Pete
Even if you're not a regular churchgoer, you might cotton to the idea of listening to good music and an inspiring sermon on Easter Sunday. Both are pretty much guaranteed at the Unitarian Universalist Church of St. Petersburg, where Jon Arterton of One City Chorus is the music director, the warmly eloquent Rev. Ben Atherton-Zeman is the minister, and the theme — "Awakening and Rebirth" — is just right for the season. Apr. 17, 10:30 a.m., UU Church, 100 Mirror Lake Dr. N., St. Petersburg, uustpete.org. The service will also be live-streamed on the UU YouTube channel.
Monday
A PICASSO at the Dalì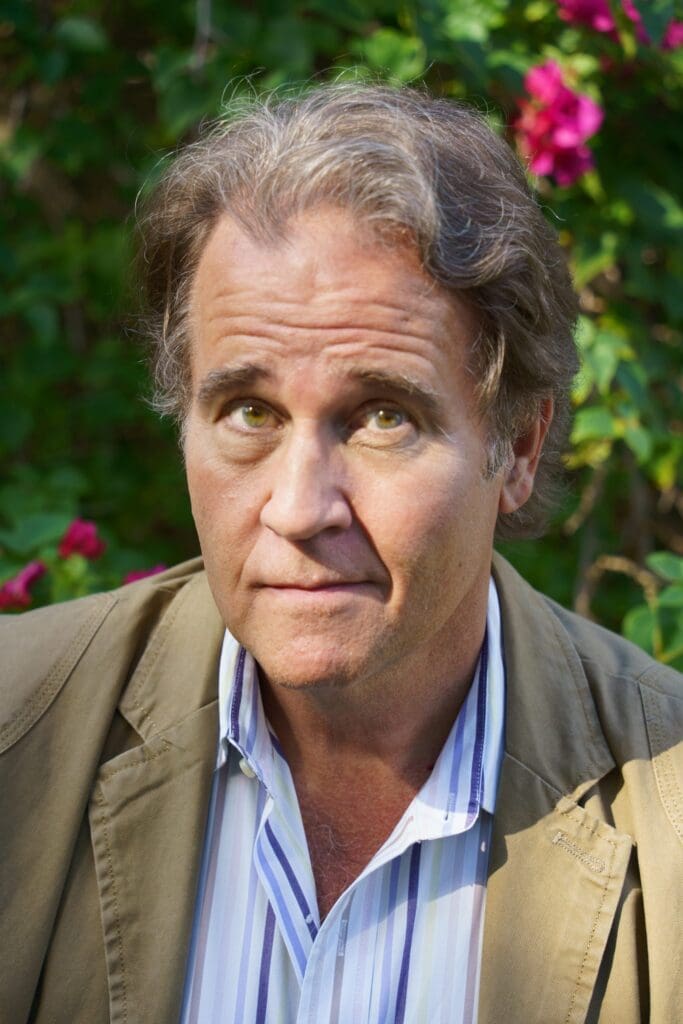 I know Monday's not part of the weekend, but take my cue and make plans to see this play on Monday night. Written by Jeffrey Hatcher (Dr. Jekyll and Mr. Hyde), it's being presented by the Dalì Museum in conjunction with its current Picasso exhibition. It imagines a confrontation in Paris in 1941 between the artist and a cultural attache from Berlin who wants to know which of the three Picasso paintings recently confiscated by the Nazis from their Jewish owners are real. Not only is the premise intriguing, this production gives us the chance to see two of our area's finest actors, Ned Averill-Snell and Roxanne Fay, in a play described as "a cat-and-mouse drama about art, politics, sex and truth." The Dalí Museum's Will Raymund Theater, $15 (gallery access not included), the dali.org.