It's officially holiday season (even though it's been "out there" since before Halloween). This weekend in Tampa Bay is chock full of seasonal (and other) opportunities for family fun, great art, theater, and shopping, shopping, shopping. Here is our curated Top 10 for the weekend. Enjoy!
Thursday
Just Opened – Hadestown by Anais Mitchell
Carol Morsani Hall Straz Center for the Performing Arts, Tampa
The Multi Tony Award (8 including Best Musical), and Grammy winning musical comes to Tampa Bay for just a short time, so get on that. Hadestown is a combining of two mythic tales – That of
King Hades & Persephone and young dreamers Orpheus & Eurydice. The stories are set to a more modern time with a jazzy, raucous soundtrack. It's one of those truly memorable theater experiences.
Runs through December 4th Find schedule, times, and ticket information here.
Opening Night – The Night Before by Matthew McGee w/ Original Music & Arragements by Michael Rabbe
freeFall Theatre, St. Pete
The uber talented duo of Matt McGee and Michael Rabbe bring back the holiday romp they wrote and introduced last year. It's a camp, pop culture, hilariously jolly piece set to the holiday soundtrack of our lives along with original music. Updated material has been added to reference the bizarre times we find ourselves in – much like the premise of being snowed in with friends for Christmas in Florida. Broadway World's Regional Award nominee, Sara DelBeato, is back to steal the show as Phyllis Schatz! It's a don't miss in my book.
Opens December 1st through December 24th. Get schedule, times, and ticket information here.
Opening – Victorian Christmas Stroll
Henry B. Plant Museum, Tampa
It's one of the loveliest holiday traditions around in one of the area's best recognized venues. If Tampa Bay's rich history and seasonal Victorian style appeals, then this is the event for you! So many trees and decorations from a by-gone era adorn the Plant Museum for another year, with events like paper crafting, storytelling, puppet shows, and live music, making this a unique holiday experience for the entire family. (Children's Day on 12/11 with a concert and special programming.)
Open Daily until 12/23 @10am-8pm More information here.
Friday
December Friday Holiday Outdoor Market!
Creative Clay Gallery, St. Pete
Creative Clay Transition student artists and member artists from the Community Arts Program are hosting the December's Friday Art Market. It will feature a variety of holiday-themed gifts including hand-painted wine gift bags, ceramics, paintings, greeting cards for the holidays or any occasion – all handmade by Creative Clay member artists. Support the amazing mission of Creative Clay to promote and provide arts education to their special needs member artists. December 2nd @10am-2pm More information here.
St. Petersburg Press Authors Event
St. Petersburg City Theatre, South St. Pete
Three of our favorite local authors unite for an evening of readings, Q&A, and book signing. Paul Wilborn, author of Florida Hustle, his first novel, is joined by Tom Gribbin, author of The Last Florida Boy, and everyone's favorite music, arts and history aficionado, Bill DeYoung, author of Vintage St. Pete. It will surely be a very lively, informative, and entertaining discussion. And, knowing these gentlemen, peppered with a lot of laughter.
December 2nd @7:30pm Free admission RSVP and more information here.
Gasparilla Concours d'Elegance
Safety Harbor
"Celebrating 100 years of automotive excellence," this event features the most rare, original, and historically important cars and motorcycles of the past century. There are different events on each day of the festival, so check the link for specifics. Sidewalk cafes, car processions, and tours, along with other planned activities will make this a truly unique experience. (Under 16 enjoy free admission.)
December 2nd- 4th Hours vary, so get ticket information and more details here.
Saturday & Sunday
Cinderella Eats Rice & Beans – School Tour
American Stage, St. Pete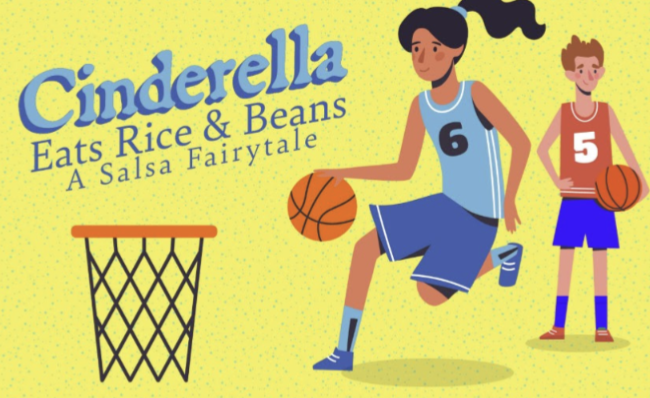 What will happen to Cinderella at the ball…….game??
She has traded in her impractical glass slippers for Converse high-tops in this bilingual adaption of the classic princess tale comes to American Stage. This contemporary musical with a Latin-American twist on the classic fairy tale is sure to delight. Especially geared for students, but sure to be a wonderful theater experience for the whole family – all for a $12.00 ticket price!
December 3rd @11am December 4th @1pm
Tickets and information here.
6th Annual ArtJones Tour & Art Sale
Locations Throughout Gulfport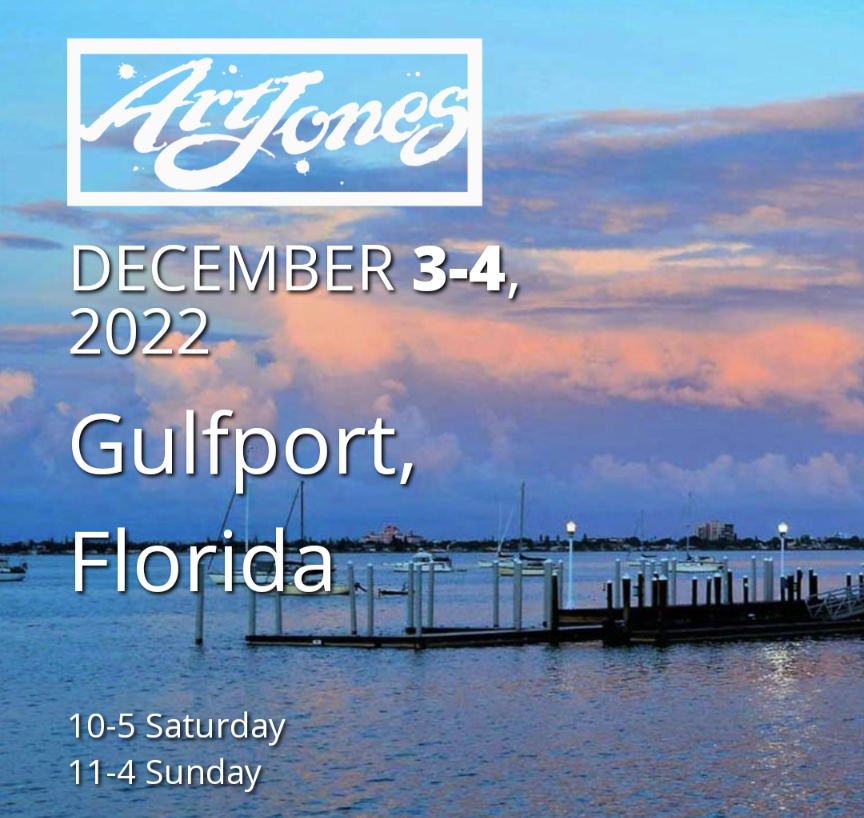 Gulfport is home to a multitude of artists, makers, and creators who open their studios once a year for this free, self-guided tour, show, and sale located in all four residential districts. It's an amazing opportunity to get an inside look at the creative process, get to know Gulfport creators, and do some holiday shopping for all the art lovers on your list – or maybe something just for you.
December 3rd @10am-5pm December 4th @11am-4pm.
More information and maps locales here.
Sunday
14th Annual Miracle on Cleveland Street
Bilheimer Capitol Theater, Clearwater
Ruth Eckerd Hall on the road brings back this family-friendly holiday festival jam packed with fun and unique experiences. Here's a small sample of what you can expect: Ice skating, ornament making station, snowboard simulator, gingerbread mini putt-putt, Tel-An-Elf video chats, and the Holly Jolly Trolley ride through downtown – complete with caroling. And if you're very good, it just may snow!
Don't forget to catch the post event holiday concert inside the theater at 6pm Free admission
December 4th @2-6pm More information here.
Tampa City Ballet's The Nutcracker
Yuengling Center, Tampa
TCB is known for elevating dance in Tampa Bay through performance and high quality arts education for all. Collaboration with America's Ballet School adds to performance quality and opportunities for students. This year's presentation of The Nutcracker rings in the holiday season and features a number of scholarship students in principal roles. See a holiday favorite while supporting an institution that truly uplifts the community.
December 4th @4pm and December 6th @11am and 1pm
Tickets and more information here.
Have fun and stay safe out there!
Cindy
Send your events to cstovall5@gmail.com