Thursday
HALSEY at MidFlorida Amphitheatre
Born Ashley Nicolette Frangipane in Edison, N.J., Halsey is one of the most intriguing characters in all of pop culture. The multi-talented artist has scored a slew of pop hits — "Closer" has nearly 2.3 billlllion plays on Spotify — acted on TV and in movies, and is one of the few artists who has performed as host and musical guest on Saturday Night Live. Halsey is openly bisexual, unapologetically outspoken, advocates for a number of social causes (women's rights and suicide prevention among them), and has generated her share of controversy. Plus, she's hot (and you can take that whatever way you want). Above all, Halsey is a dynamic performer. On her current tour, she doesn't use a gaggle of background dancers, but commands the stage with her powerful voice, electrifying dance moves and irrepressible charisma. 5/19, 7:30 p.m, MidFlorida Credit Union Amphitheatre, Tampa.
Thursday
MARGARITA WARS in Downtown Tampa
Some of Tampa Bay's top mixologists and bars compete for the distinction of making the area's Ultimate Margarita in a boozy version of a cooking competition. The best part? The audience gets to be the judge — and you can't do that without sampling them, right? Produced by Creative Loafing Tampa Bay, this year's edition will be held at the scenic Tampa River Center, which overlooks the Hillsborough River in downtown Tampa. 5/19, admission times at 6, 7 and 8 p.m., depending on ticket purchase, Tampa River Center, 402 W. Laurel Street, Tampa. margaritawarstampabay.com.
Thursday through Sunday
PRETTY WOMAN: THE MUSICAL at the Straz
Based on director Garry Marshall's 1990 (has it been that long?) rom-com, this road show — which was a hit on Broadway — features vibrant song 'n' dance and and dazzling production. If you don't know the story of the sex-worker-with-a-heart-of-gold and the corporate raider who help redeem each other and find love, well, you must've been living under a pile of rubble. The show stars Adam Pascal as Edward and Olivia Valli as Vivian, and features and original score and songs by the hit-making team of Bryan Adams and Jim Vallance ("Summer of 69," "Heaven"). 5/19-22, various times, Straz Center for the Performing Arts, 1010 N Macinnes Place, Tampa, strazcenter.org.
Friday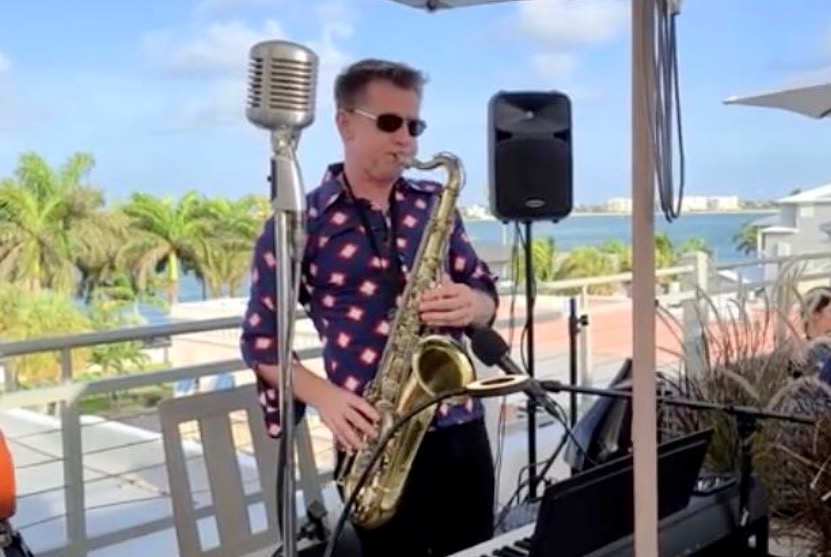 DAVID DOWNING QUARTET at Berkeley Beach Club
C'mon, you know you could use an intimate evening of live music under the stars on the beach, right? Here's one: David Downing — a St. Pete-based singer, keyboardist, saxophonist and inveterate quipster — will perform on the rooftop bar at the Berkeley Beach Club, a boutique hotel in the small downtown area of Pass-a-Grille Beach. Downing — whose band is made up of bass, drums and clarinet — performs a mixture of old standards and more modern pop material, a lot of it from the '80s. His version of "Everybody Wants to Rule the World" will seduce you. In spring 2020, Downing helped us get through the early and most suffocating part of the Covid pandemic by putting on his Balcony Live series of weekly performances. Reminder: Friday's event comes with a sunset. 5/20, 7:30 p.m., Berkeley Beach Club Rooftop Bar, 109 8th Ave., Pass-a-Grille Beach, berkeleybeachclub.com.
Opening Friday
A SKEPTIC AND A BRUJA at freeFALL Theater
freeFALL Theater deserves a ton of credit for not stuffing its seasons with or plays so shopworn or classic they've grown mold. The company takes risks — and draws appreciative audiences into its black-box space. A Skeptic and a Bruja, a world premiere produced by freeFALL in cooperation with Sarasota's Urbanite Theater, was written by Buffalo-based playwright Rosa Fernandez. It tells the story of Priscilla, who buys a home in the middle of nowhere with the aim of turning into a lucrative B&B. When paranormal incidents creep in and the crew of a ghost-hunting show arrives, things get complicated. This is the opening weekend of a play that runs through June 19. 5/20-22, various times, freeFALL Theater, 6099 Central Ave., St. Pete.
Opening Friday
THE ARTISTS OF ARTLOFTS at Florida CraftArt
ArtLofts is a studio on the second floor of Florida CraftArt that houses 18 working artists, including Susan Hess, Rick Whalen and Karen Porter. This show, which runs through May 31, features current artwork from the members, including drawings, encaustic, glass, jewelry, mixed media, painting, photography and sculpture. 5/20-5/31, 10 a.m., Florida CraftArt, 501 Central Ave., St. Pete.  
Friday
FLORIDANIA FEST at Gulfport Casino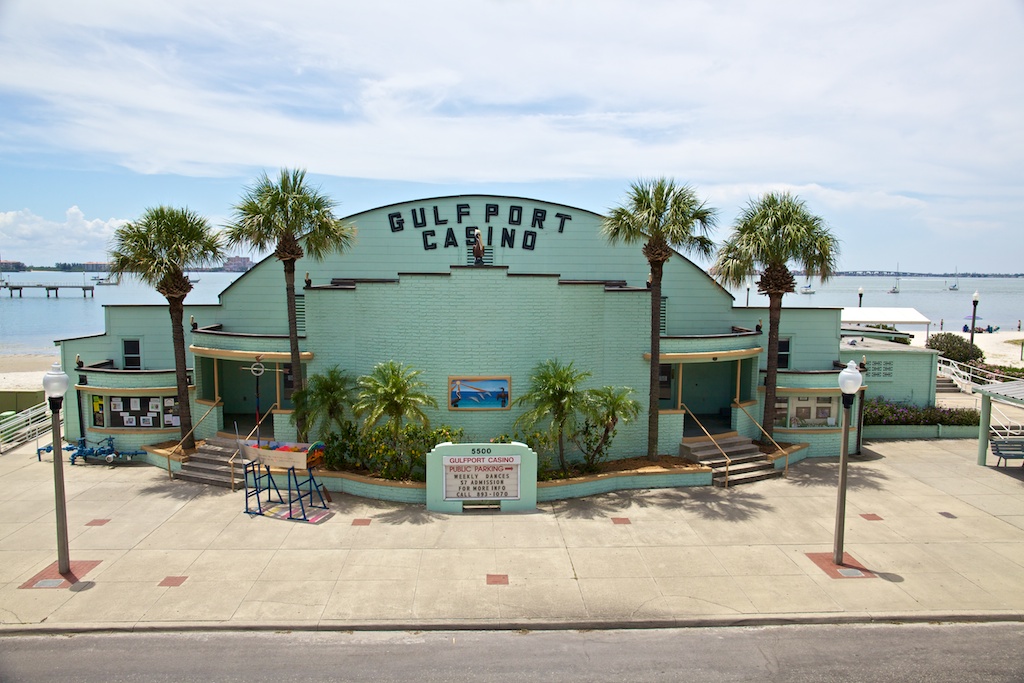 Billed as a Memorabilia Swap Meet, this festival returns after several years off, and promises metric tons of Florida-themed souvenirs, artwork and collectibles for sale. If you hanker to camp up one of your walls with Sunshine State pennants, or need to thicken your stack of vintage Florida postcards, or are just in dire need of some cool kitsch, this is the place to be. $5 admission fee. 5/20, 10 a.m., Gulfport Casino, 5500 Shore Blvd. So, Gulfport.
Saturday
THIRD SATURDAYS AT PINEWOOD at Pinewood Cultural Park
This is the first Third Saturday in a series of free events that combine several aspects of local and Florida culture. Pinewood Cultural Park in Largo is home to Creative Pinellas, a county-run arts agency, Florida Botanical Gardens and Heritage Village. Each organization will hold separate events at the complex. From 7 a.m.-5 p.m., Florida Botanical Garden will host self-guided scavenger hunts and instructor-led events from the Growing Up Wild curriculum. From 10 a.m.-4p.m., Heritage Village showcases a replica of a Florida store from the early 1900s, as well as the McKay Boat Shop Exhibit, which offers a chance to learn about early sailing days in Pinellas. Creative Pinellas kicks in at noon with poignant stories about the Covid epidemic told through artifacts in an exhibition titled "The Things They Left Behind." This portion runs 'til 5 p.m. and includes a food truck. 5/21, Pinewood Cultural Park, 12520 Ulmerton Rd., Largo.
Saturday
KANGAROO YOGA at TreeHouse Farm
We interrupt this Weekend Top 10 to insert something completely different: Family-owned Treehouse Farm in New Port Richey is holding a Kangaroo Yoga session. So, kangaroo yoga is a thing — but after poking around online I'm not exactly sure how it works, other than you do your downward dogs and cobras and bakasanas in the company of cute 'roos — mate. Bring your own mat and water. Kangaroos are provided. Tickets are $95. And here's something: If you're loath to leap into kangaroo yoga, the farm is putting on a goat yoga session the following day. 5/21, 10-11 a.m., TreeHouse Farm, 5921 Portal Road, New Port Richey.
Saturday
STING at Hard Rock Event Center
… And now back to our regularly scheduled Top 10 programming. For those wondering if the mercurial Sting will frustrate audiences by focusing on obscure numbers from recent albums, you needn't fret. The setlist for his My Songs tour is a full career retrospective, encompassing nearly two dozen songs, including Police gems like "Message in a Bottle," "Every Little Thing She's Does is Magic," "Every Breath You Take" and others. Sting performs with a five-piece backing band and two backup singers. The venue he's playing holds 1,500, a far cry from his arena/stadium days of yore. 5/21, 8 p.m., Seminole Hard Rock Event Center, 5223 Orient Road, Tampa.