What a weekend of best of the best events in Tampa Bay! Check them out and mark your calendars. Enjoy!
Thursday
The Party of the Year – Local Shops 1
The Floridian Social, St. Pete
Local Shops 1 celebrates its 15th anniversary tonight with a big party that celebrates the makers and small businesses of Tampa Bay. There will be a cocktail reception, live entertainment – including a fire/aerial show, live painting by local artists, delicious appetizers and desserts. Admission includes a chance at a $1000 prize package and the keynote speaker will be Pinellas County Commissioner, Charlie Justice.
Thursday, August 24th @6pm – 9pm  Tickets and more information HERE.
Colin Jost LIVE
Seminole Hard Rock Tampa Event Center
The SNL writer and Weekend Update anchor comes to Tampa Bay tonight with his stand up tour.
Fans will love his irreverent look at life, love, and comedy.
Thursday, August 24th @8pm  Tickets and more information HERE.
Friday
Hubbard's Marina Final Friday w/ Crawfish Boil
Hubbard's Marina, John's Pass, Madeira Beach

John's Pass is the place – they're throwing a crawfish boil to celebrate Final Fridays. Enjoy libations with a keg of beer, soda, water – find great deals going on in all the shops! Plus, all over Johns Pass a lot of businesses will be throwing their own Final Friday parties and they will even have live music along the boardwalk in front of Caddy's and Delosas' Pizza!  DJ Smokey will be playing some tunes, and there will be free food, drinks, and tons of deals. You DO NOT want to miss this.
Friday, August 26th @6pm  More information HERE.
Native America: In Translation Exhibition – Opening Reception and Walkthrough
USF Contemporary Art Museum, Tampa
This exhibition features a wide array work from nine indigenous artists who pose challenging questions about heritage, identity and the history of colonialism and land rights. It's a thought provoking look at life and the complicated history of Indigenous peoples in America though art. The exhibition runs through December 1st. The opening walkthrough and reception is free and open to the public.
Friday, August 25th @6:30pm – 9pm   More information HERE.
Premiere – Star Stuff
Think Tank Theatre at Stageworks, Tampa
What would you do if your "star stuff" (we're all made of it, you know), was called for a higher purpose? The clock is ticking. Would you stay or go? That's the question for eighth grader, Lola. This imaginative play is only here this weekend, so don't miss it! Also happening at Think Tank this weekend is the 3rd annual Playwrights Festival. There are free readings of several plays for you to enjoy – Her Beautiful Sound on Saturday, and The Amphibians on Sunday. Be a part of creating great theater!
Friday, August 25th – Sunday, August 27th Tickets, performance schedules for all, and more information HERE.
Saturday
12th Annual Great St. Pete Cupcake Contest
Morean Center for Clay, St. Pete
Help the Morean Arts Center decide the best creative cupcake for the People's Choice award!
This decadent fundraising event features a variety of submissions categorized by youth/teen, novice, professional and specialty (gluten-free). Sample a dozen different tasty treasures and vote on your favorite flavor. Pre-registered attendees will receive a 12-count box to fill with the mini-cupcakes of their choice and will vote for their favorite flavor to win the People's Choice award.
Saturday, August 26th @12pm – 3pm  Registration & more information HERE.
Halfway There: A Celebration of Beer
The (Historic) Coliseum, St. Pete
Over 50 breweries will be represented at this event devoted to America's beverage, and one of Tampa Bays leading industries – beer.
Included in your ticket price is unlimited sampling from over 50 breweries/meaderies from 1:00-4:00, a commemorative sampling cup, and cloth wristband. Each brewery/meadery is bringing at least two different options. Food trucks will also be on hand.
Saturday, August 26th @1pm – 4pm Tickets and more information HERE.
Highly Collectible R2 Romero Solo Show
St Paint Arts, Pinellas Park
As the name implies, there is going to be a ton of cool stuff at this show – art, comics, currency, plushies, signs, and so much more. If you love art and collectibles, you don't want to miss it. There will also be stellar live local music in the courtyard.
Saturday, August 26th @7pm  More information HERE.
**Registry Spotlight Event**
Beauty, art, fashion – this event has provided stunning and innovative visual fare for a decade and a half. It's a true feast for the eyes that I highly recommend.
Wearable Art 17
Dunedin Fine Art Center, Dunedin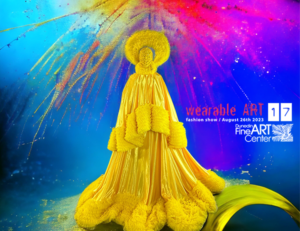 For the past sixteen years, wearable ART designers have shocked, defied and delighted audiences with fashions that arrest the senses and exceed imagination! DFAC's Wearable Art Designers have gone on to receive international acclaim at New Zealand's renowned World of Wearable Art Show with fashions incorporating kinetic illusion, unlikely materials, pop-culture mythologies + outrageous theatre. This runway show is a state-of-the-art production. Check out one of the most unique art events of the year.
Saturday, August 26th @7pm  Tickets and more information HERE.
**Concert Corner**
Alice Cooper w/ Rob Zombie – Freaks on Parade Tour
MidFlorida Credit Union Amphitheatre, Tampa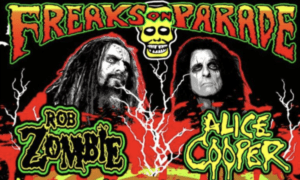 Saturday, August 26th @6pm  Tickets and more information HERE.
Damon Fowler
Skipper's Smokehouse, Tampa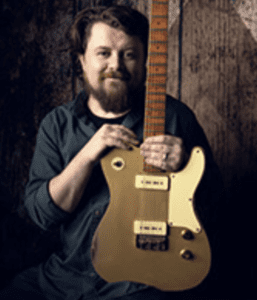 Saturday, August 26th @8pm  Tickets and more information HERE.
Lionel Richie & Earth, Wind and Fire – Sing a Song All Night Long
Amalie Arena, Tampa
Saturday, August 26th @7:30pm  Tickets and more information HERE.
Have fun and stay safe out there!
Cindy
Send your events to: cstovall5@gmail.com