Cindy Stovall
It gets harder and harder to choose just ten events for our WT10 when there are so many stellar diversions to choose from in Tampa Bay each week, but I gave it my best curatorial shot. Hope you enjoy this week's selections and that you have a wonderful weekend!
Thursday
Last Call – The Florida State Fair
Florida State Fairgrounds, Tampa
I know, you've been busy, it's been Florida cold, you forgot. Well, this week is the last chance to pack up the fam and head over to the Fairgrounds for one of Tampa Bay's most enduring traditions. And what's not to love? There's the great rides, the live entertainment, the games of skill and chance, and of course, the deep-fried everything. Looks like a perfect weather week, so get out there and have a good scream or two. You'll feel better.
Through February 20th @11am-10pm Get advance tickets and more information here.
Friday
Opening Night Reception – Editions of the Surreal
Hyde House Public Studio – Hyde Park, Tampa
"Each Morning when I awake, I experience again a supreme pleasure – That of being Salvador Dali."
The most famous Surrealist of the 20th (or any) century and his work will now fill the over 2000 square foot space at Public Studio for a one-of-a-kind art exhibition. Immersive projection mapping, and surreal video experiences will make you part of Dali's dream world. The open premium bar by Dark Door Spirits might help that experience along just a bit…There are several types of ticketing over the weekend starting at $25 Attend the opening reception, take a guided tour, or take advantage of VIP tickets.
February 17th @7pm with events through February 19th  Get tickets and find out more here.
The Temptations and The Four Tops
Ruth Eckerd Hall, Clearwater
Get your Motown on this Friday evening with Rock & Roll Hall of Famers, The Temptations and The Four Tops. Celebrating 60 years, these Grammy Lifetime Achievement winners are bringing their mega hits, flashy suits, and OG boy band dance moves to Ruth Eckerd. Here are just a few of the hits you can expect to hear – My Girl, Ain't Too Proud, Papa Was a Rolling Stone, Just My Imagination – and so many more. Don't you love a concert where you know all the words to every song? I thought so.
February 17th @ 8pm  Tickets and information here. 
3-Day Event – ReadOUT: A Festival of LGBTQ Literature
Gulfport Public Library, Gulfport
The LGBTQ Resource Center of the Gulfport Public Library hosts this very important three-day event featuring some of our most consequential literary voices. The festival will include panels, readings, signings, and workshops with a keynote presentation delivered on Sunday by award winning author Brian Broome.  Moderators and presenters include St. Pete Poet Laureate, Gloria Muñoz,  Watermark Online managing editor, Ryan-Williams-Jent, Becoming Flo author, Deb Carson and author Sheree Greer, founder of Kitchen Table Literary Arts.
February 17th @5pm – February 19th  Free to the public. Reserve your spot and get more information here.
Opening Night – The Glass Menagerie by Tennessee Williams
Carrollwood Cultural Center, Main Theatre Tampa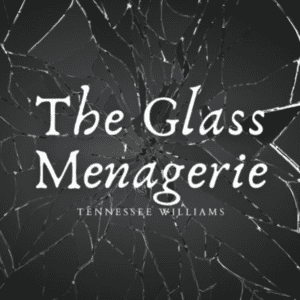 The Tennessee Williams classic comes to life on the North Tampa stage this weekend with the telling of the story of Amanda Wingfield and her family – whose fragile and somewhat imagined survival mode existence is about to come crashing down like so many glass collectibles on a wobbly shelf. So check it out and support community theater. It's a much-lauded theater staple, and they don't call 'em classics for nothing February 17th – 26th Get Tickets, performance times, and more information here.
Friday & Saturday
2023 St. Petersburg Science Festival
Poynter Park, USF St. Pete
Looking for a free family weekend event that is both fun AND educational? You, my friends, are in luck. The St. Petersburg Science Festival is an annual regional celebration where the public can explore the wonders of hands-on science, technology, engineering, art, and math. The event is held in conjunction with MarineQuest, the annual open house of the Florida Fish & Wildlife Conservation Commission's Fish and Wildlife Research Institute. Friday is Sneak Peek School Day for students and Saturday is the public festival. February 17th & 18th @10am-4pm Get more information and complete schedule here.
Saturday
2023 Publix Tampa Bay Collard Green Festival
Dr. Carter G. Woodson African American Museum, St. Pete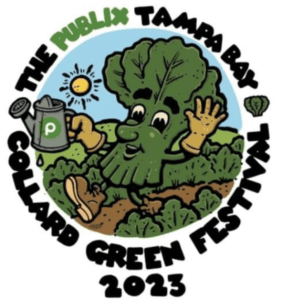 Any good Southerner worth his or her salt (and vinegar) knows delicious collard greens when they taste them. This free community event emphasizes education in food consumption, agricultural science, and improved lifestyle choices. Enjoy live music, lots of great food and a collard cook-off contest – all in one big block party. Come on down y'all!
February 18th @9am-5pm Get more information here.
10th Annual Localtopia – A Celebration of All Things Local
Williams Park, DTSP
This popular community event has been celebrating local St. Peterburg businesses, organizations,  and creatives for a decade now, and it just gets bigger each year. Over 300 local vendors are slated to take over Williams Park this Saturday where you will find the very best of everything our 'Burg has to offer – including delicious food, kid's activities, and great entertainment in the band shell. The layout is village-like in design to make finding your favorite things that much easier. Bring the fam, bring a chair, bring your appetite, and bring your $$ to support local business. February 18th @10am-5pm Free to the public. More information here.
Sunday
Largo Car Show
Largo Central Park, Largo
So, you love your vehicle – you baby and polish it 'til it gleams. Maybe it's vintage or classic. Maybe you'd just like an excuse to show it off. Well, here's your chance! Showcase your car, Jeep, motorcycle, or truck during the City of Largo's annual Car Show event. Compete for trophies, hang out with friends and neighbors, and shop in the on-site market. It's a fun day for the whole family. Admission is free, but there is a $15 registration fee to display your vehicle.
February 19th @9am Get more information here.
One City Chorus with Special Guests Diversity: The Voices of Sarasota
Palladium Theater, St. Pete
Now in its seventh year, One City Chorus, 100 voices strong, seeks to make the world a better place by singing songs about social justice, civil rights, diversity, and equality. Founded by Jon Arterton and his husband, James Mack in 2016, OCC has performed for notable events in multiple venues throughout the Tampa Bay area. Through these uplifting concerts, their mission has always been to bring a positive message to their community – and based on reviews, they have done just that. Come get inspired.
February 19th @4pm  Get tickets and more information here.
Have fun and stay safe out there!
Cindy
Send your events to cstovall5@gmail.com