That's Lambert, Sykes, Karenina & Ui — not a law firm, but four of this weekend's top A&E personalities.
Opening Thursday
THE THINGS THEY LEFT BEHIND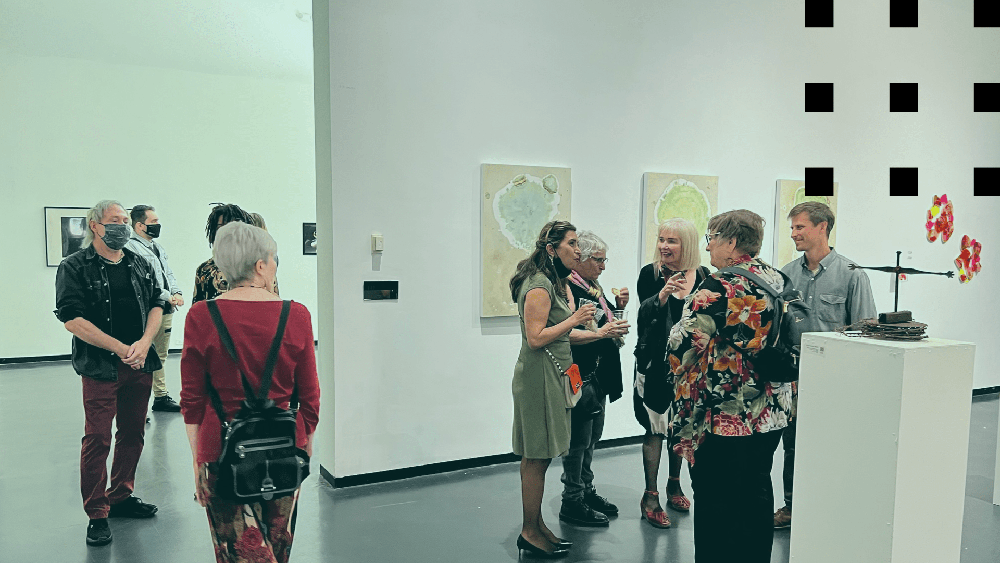 An interactive community-curated exhibition to memorialize those who have passed away over the last two years from Covid and other causes, while serving as a way to use the arts to help the community heal. The exhibition will feature crafts, writing, photography, and other memorabilia from those being remembered, including the artwork of Suzanne Ruley, the beloved arts administrator known for her work at the Pinellas Community Foundation. Opening reception 5/12 from 6-8 p.m.; exhibit continues through 6/26. The Gallery at Creative Pinellas, 12211 Walsingham Rd., Largo, creativepinellas.org.
Friday
MIRANDA LAMBERT & LITTLE BIG TOWN at Mid-Florida Amphitheatre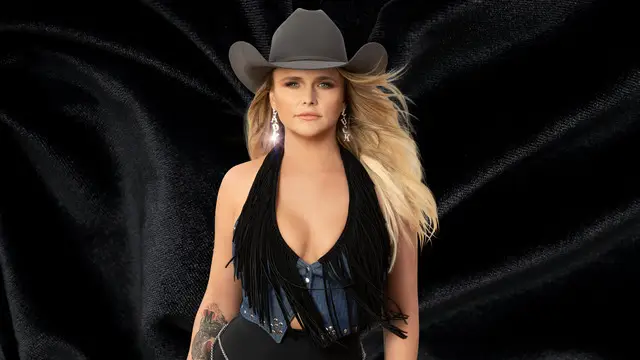 "Got my own kind of country, kinda funky," sings Miranda Lambert in the sexy, snarly "Actin' Up" from her new album Palomino. She sure does – which is why she's deservedly won a record number of American Country Music awards. She'll be joined at the Mid-Florida Amp by Little Big Town. 5/13, 7 p.m., MidFlorida Credit Union Amphitheatre at the FL State Fairgrounds, Tampa, livenation.com
Friday
WANDA SYKES at the Mahaffey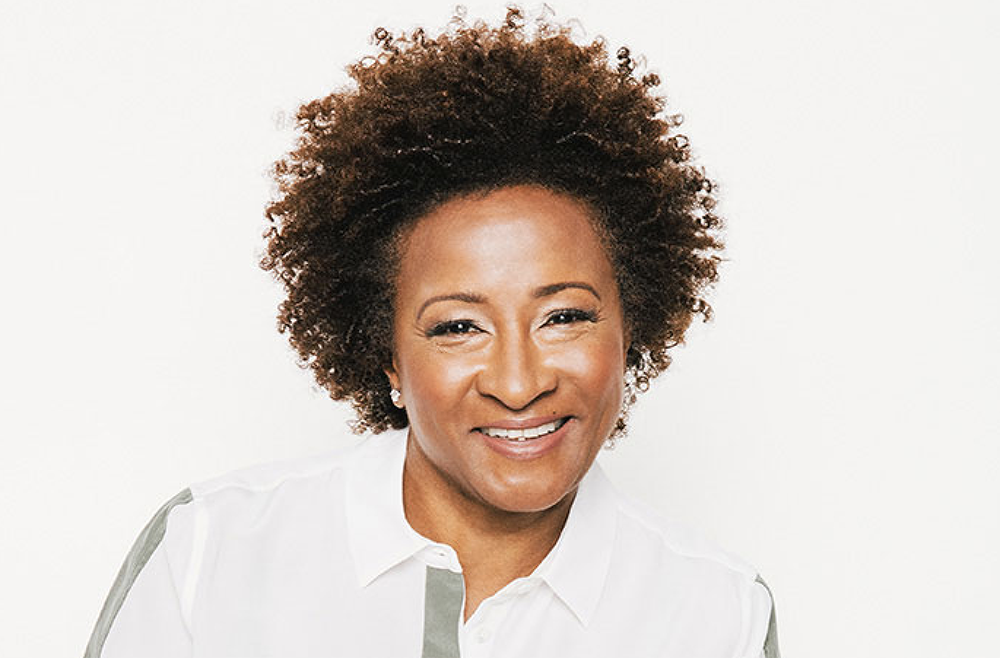 Whether she's hosting the Oscars, appearing on The Marvelous Mrs. Maisel or HBO's The Other Two, or even providing deadpan commentary in an AFLAC commercial, Wanda Sykes is unerringly point-blank funny. Let's hope this out-and-proud lesbian comic wrings all kinds of laughs from the current "Don't Say Gay" debacle when she hits the stage in St. Pete. 5/13, 7:30 p.m., Duke Energy Center for the Arts, Mahaffey Theater, St. Petersburg, themahaffey.com.
Friday-Saturday
BOOZY BROADWAY at Dark Spirits
The "Boozy" in the title may have something to do with the venue: the Tampa distillery Dark Door Spirits, ThinkTank Theatre's season sponsor. The one-weekend-only cabaret features a mix of all-stars and up-and-comers performing a mix of classical and contemporary hits, Broadway numbers and jazz standards. The cast includes: Ryan Sturm, Susan Haldeman, Patrick A. Jackson, Georgia Mallory Guy (ThinkTank's Producing Artistic Director), and members of ThinkTank's Young Artists' Ensemble. 5/13-14, Doors open at 6:30 p.m. with happy hour specials beginning at 7:30 p.m., 6608 Anderson Rd. Tampa. Tickets $32 for 21+, with the option of adding an advance drink ticket for $7, allowing for any Dark Door draft drink at a discounted price. Minors under 21 are welcome as well for a $20 ticket, which includes a free non-alcoholic beverage. Advance purchase recommended; order tickets here.
Friday-Sunday
RAYS v. JAYS at the Trop
At press time, the Rays were in second place in the brutal AL East but getting pounded by Joe Maddon's LA Angels, led by superhero Shohei Ohtani and a history-making rookie pitcher. Meanwhile, the Toronto Blue Jays, a strong team this year, are nipping at their heels in third place. All of which adds up to a tasty weekend showdown at the Trop. 5/13, 7:10 p.m.; 5/14, 6:10 p.m.; 5/15, 1:40 p.m. mlb.com/rays.
Friday-Sunday
THE FLORIDA ORCHESTRA: MOZART'S REQUIEM
"A full evening of peace and serenity" — that's what's in store with this program, promises Maestro Michael Francis. Sounds like just the thing for right now, no? The glorious Mozart requiem may or may not have been finished by someone else after his death, but as Beethoven once said (quoted in Kurt Loft's always-informative TFO program notes), "If Mozart did not write the music, then the man who wrote it was a Mozart.''Also on the program, in which the orchestra is joined by the Master Chorale of Tampa Bay: Britten's Sinfonia da Requiem, Allegri's Miserere Mei, Deus and more. 5/13, 8 p.m., Straz Center; 5/14, 8 p.m., The Mahaffey; 5/15, 7:30 p.m., Ruth Eckerd Hall. floridaorchestra.org.
Friday-May 22
ANNA IN THE TROPICS at Stageworks
Cuban-born playwright Nilo Cruz won the 2003 Pulitzer for this drama set in Ybor City at the height of the cigar-making industry, when lectors (readers) read to cigar-rollers as they worked. The lector's choice of Tolstoy's Anna Karenina sparks romance and tragedy among the factory workers as passions are ignited and gunshots fired. Stageworks Theatre, 1120 E. Kennedy Blvd., Tampa. Performances in English 5/14 & 20, 8 p.m.; 5/15 & 22, 3 p.m. Performances in Spanish 5/13 & 21, 8 p.m.; 5/14 & 21, 3 p.m. stageworkstheatre.org.
Thursday-June 5
THE RESISTIBLE RISE OF ARTURO UI at Jobsite
Originally scheduled for a Jobsite slot in 2020, Brecht's satire of authoritarian rule is even more timely now, as repressive dictatorships continue to be a worldwide threat. Set in 1930s Chicago, Brecht's allegory recasts Hitler's rise as a gangster's takeover of the Windy City's green-grocery trade. New York Magazine praised the 2018 Off-Broadway revival with Raúl Esparza as "both rollicking and frightening." Preview 5/12, 8 p.m.; Opening Night, 5/13, 8 p.m. Performances continue through 6/5, Shimberg Playhouse at the Straz, jobsitetheater.org.
Saturday
UPTOWN MUSIC FESTIVAL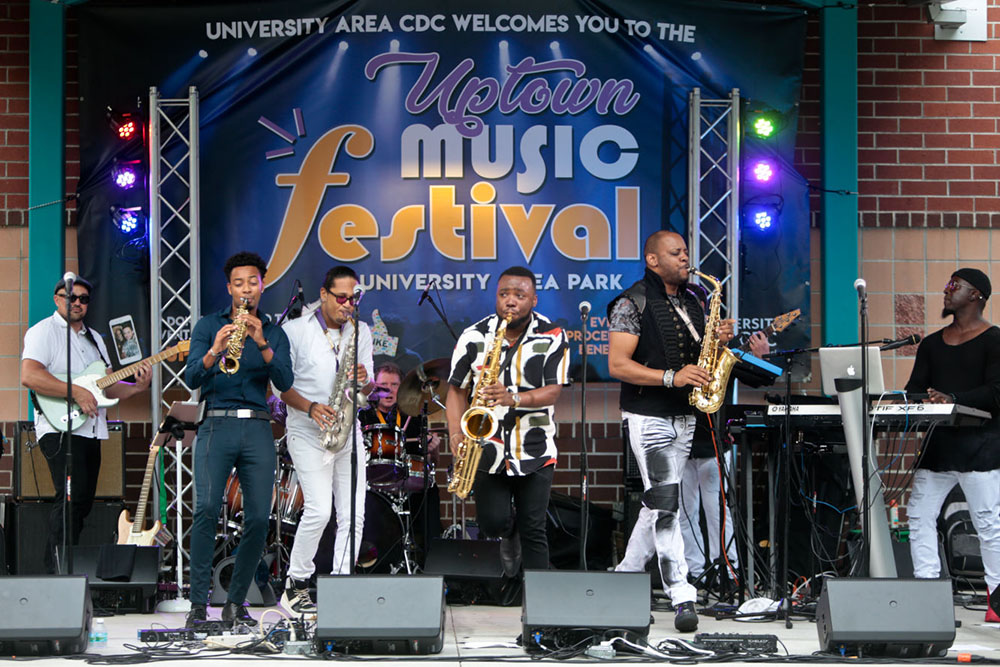 Billed as "a jazz and art experience," the second annual one-day fest features an exciting lineup of performers, including award-winning flutist José Valentino, sax star Kim Waters and deputy-sheriff-turned-jazz-artist Althea Rene, all to highlight the University Area and the Uptown District. 5/14, 4-10 p.m., University Area Park, 14013 N. 22nd St., Tampa.
Sunday
SCOTT SICKLES at Straz Center BIPOC Play-Reading Series
Works by Korean-American playwright Scott Sickles are featured in the May edition of the BIPOC Play-Reading Series, which spotlights writers who are black, indigenous or people of color. Two of Sickles's plays will be presented: Floats, a brief work in which two Korean-Americans discuss relationship issues and cultural pressures; and Playing on the Periphery, which finds four third-graders navigating social and family pressure in order to stay in each other's orbit. The works will be performed by local professionals (Floats) and Patel Conservatory students (Playing on the Periphery). A Q&A with Sickles will follow the presentations. 5/15, 2:30 p.m., TECO Theater at the Straz Center. Free admission, reservations encouraged, walk-ups welcome. Make reservations here.