Te amo, mamá! It's Cinco de Mayo/Mother's Day weekend!
Thursday
CINCO DE MAYO: Bar crawls and a street fiesta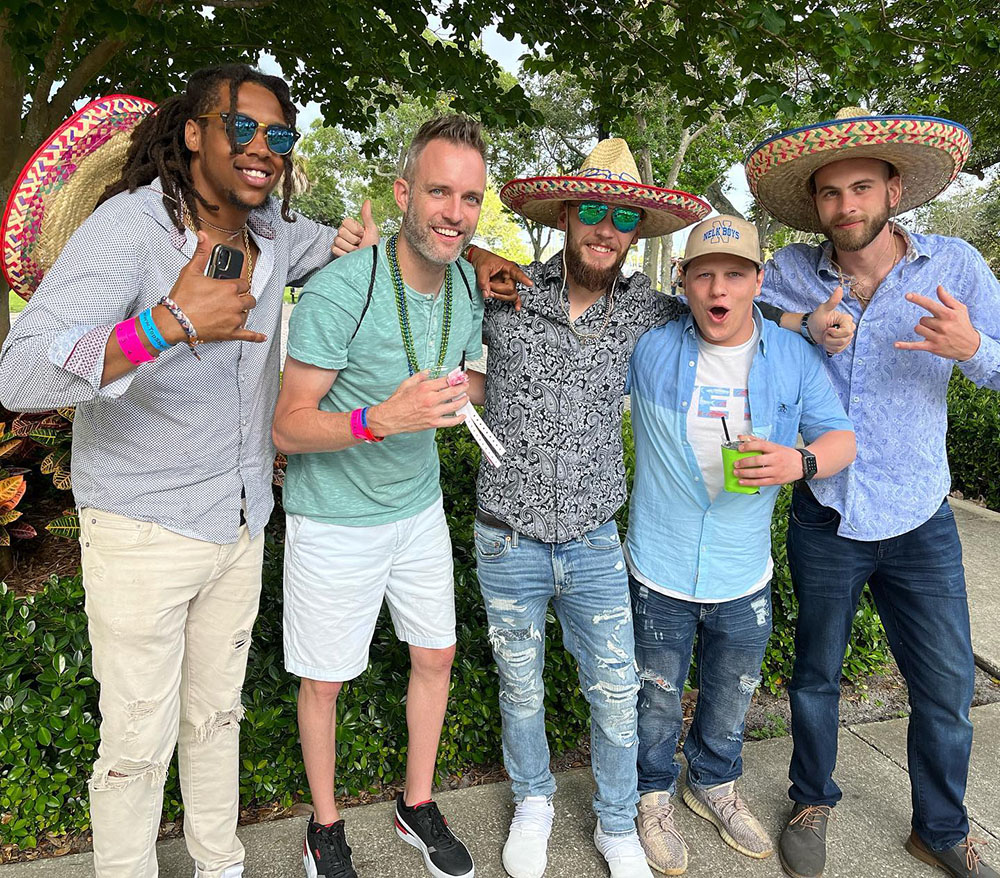 You have your choice of bar crawls in St. Pete and South Tampa today, thanks to the folks at Downtown Crawlers, who promise sombrero-wearing, cerveza-drinking and too many tequila shots at bars from MacDinton's SoHo to Thirsty First. But nobody does a Cinco de Mayo celebration as authentic as Casa Tina's in Dunedin, where the 30th annual celebration will feature music and dance by Mariachi Guadalupe, the Orquista Infinidad salsa band and Grupo Folklorico Mahetzi, a Mojiganga parade, a drum line, dancing — and free salsa lessons! Bar crawls: Check-in times from 4-7 p.m., details at downtowncrawlers.com. Casa Tina's Street Fiesta: Main St. & Pioneer Park, Dunedin, 11 a.m.-11 p.m., info on Casa Tina's Facebook page.
Thursday-Sunday
THE BAND'S VISIT at the Straz
An Egyptian orchestra takes the wrong bus and winds up in Israel instead of Alexandria in what is perhaps the quietest multiple Tony-winning Broadway blockbuster musical ever. But in that restraint The Band's Visit says so much — about love, about loneliness, about the longing for connection across languages, across borders, even across phone lines. And the music — a mix of lilting melodies, Arabic instrumentals and klezmer — is glorious. 5/5-8, Straz Center, strazcenter.org.
Thursday-Sunday
INTO THE NIGHT at Studio Grand Central
The world premiere of a new play by Rosalind Cramer and Linda McCluggage starring the dependably wonderful Nicole Jeannine Smith about a boy born with Down Syndrome who lives alone with his mom, and a friend who understands his desire for a bigger life. It's billed as "a tender coming-of-age story" that "reminds us that the world is made much more interesting by having every sort of person in it." Which sounds like a message we can all get behind. Studio Grand Central, 2260 1st Ave. S., St. Petersburg, 5/5-7, 7:30 p.m.; 5/8, 3 p.m., studiograndcentral.com
Friday
HATS ON TO THE ARTS at MFA
A cocktail party and haberdashery bash at St. Pete's Museum of Fine Arts at which you're invited to design your own hat, seek an artist to make a hat for you, or wear your favorite chapeau. The event, which benefits the MFA Collectors Circle, will also feature an open bar, passed hors d'oeuvres, the James Suggs Quartet, and access to the galleries — plus prizes for the best hats of the night. (And BTW, hats off to the MFA for being mentioned in a recent New York Times story about the Gulf Coast museum scene, including a pic from their upcoming show, the ​​first solo museum exhibition of multidisciplinary artist Gio Swaby.) 5/6, 6:30-9:30 p.m., Museum of Fine Arts, 255 Beach Drive NE, St. Petersburg, $100. For info, contact Todd Wellman at twellman@mfastpete.org or 727-896-2667 ext. 222.
Friday
TIM McGRAW at MidFlorida Credit Union Amphitheatre
He may have gone off and turned into a TV star with the Yellowstone prequel 1883, but Tim's still a country-music heartthrob who can rock a cowboy hat like nobody's business. He brings his national tour to Tampa to promote his album Here On Earth. 5/6, 7 p.m., MidFlorida Credit Union Amphitheatre, 4802 U.S. Hwy 301 N, Tampa, floridastatefair.com
Friday-Saturday
TAMPA RIVERFEST
A public, two-day free festival that spans the entire length of the Riverwalk including several parks and features family-friendly activities and events showcasing Tampa's cultural institutions, local musicians and restaurants. The festival includes Taste of Riverwalk on Friday night and TacoFest on Saturday. There is also a full concert series of local bands on the main stage in Curtis Hixon Waterfront Park and a balloon glow at sunset both nights. Other activities include a wiener dog derby, a lantern parade, yoga and a paddle invasion. 5/6, 4-10 p.m.; 5/7, 10 a.m.-10 p.m., thetampariverwalk.com
Saturday
ST PETE SPRING MARKET on the Pinellas Trail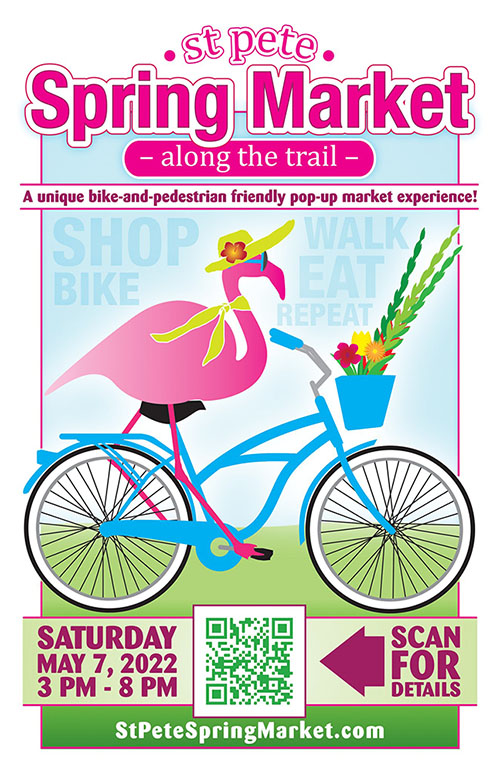 Ever biked the Pinellas Trail and wished you could do some shopping along the way? You're in luck! The Warehouse Arts District, The Deuces Live and LocalShops1 are joining forces for a bike- and pedestrian-friendly "pop-up market experience" along the Trail between the Morean Center for Clay, The ArtsXchange, 22South Food Hall, and The Factory St. Pete. Just in time for Mother's Day shopping, 150+ artists & makers + galleries will be offering handmade goods, jewelry, body/self-care, plants, home decor, clothing & accessories, vintage, kids items and more. DJs, live performances and yoga, too. 5/7, 3-8 p.m., Warehouse Arts District, St. Petersburg, stpetespringmarket.com. More info on Facebook.
Friday-Sunday
HOT AIR BALLOON FESTIVAL  in Lakeland
Whether yours is the kind of mom who likes a bit of adventure on her big day or prefers something a bit more, um, grounded, Lakeland is the place to go this weekend. The Up Up and Away Florida Balloon Festival features live music, food and craft vendors, balloon rides, tethered rides, balloon night glows, a car show, a carnival, helicopter rides and more. (Note that balloon rides are $250 per person, cash only, and available only on Saturday and Sunday, with morning flights at 6:30 a.m. and afternoon flights at 5:30 p.m.) 5/6, 2:30-9 p.m.; 5/7-8, 6 a.m.-9 p.m., Lakeland Linder International Airport, SUN N' FUN Expo Campus, 4075 James C Ray Drive, Lakeland, upupandawayflorida.com.
Saturday-Sunday
MAYFAIRE BY-THE-LAKE in Lakeland
One of Florida's largest and most celebrated annual outdoor art festivals, Mayfaire is presented by the Polk Museum of Art on Mother's Day weekend each year. Held on the shores of beautiful Lake Morton in downtown Lakeland, it features more than 140 artist booths plus a kids' zone (perfect for youngsters who need to make something for Mom), live music, fireworks, and more. 5/7-8, 9 a.m.-4 p.m., Lake Morton, Lakeland, mayfairebythelake.org.
Sunday
MOTHER'S DAY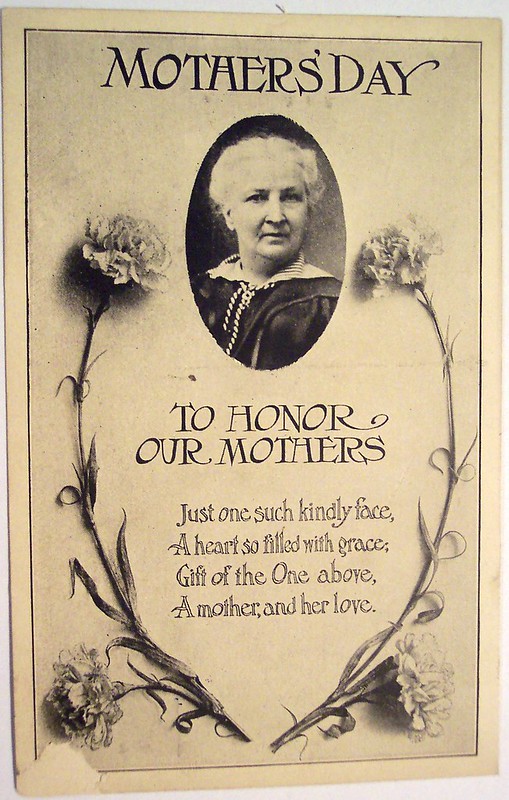 We just gave you a bunch of ideas for Mom-friendly events, including balloons, artsfests and outdoor markets, or you could just take her out to dinner. But you better have bought her a card already.