From a Barbie Disco Skate Party to a Motown Review with a Broadway star, Tampa Bay definitely has it all! Check out this weekend's events and see who stands in the #RegistrySpotlight!
Thursday
Gabriel "Fluffy" Iglesias: Back on Tour
Seminole Hard Rock Hotel & Casino, Tampa
The "I'm Not Fat, I'm Fluffy" comedian brings his new tour to Tampa Bay tonight for an evening of hilarity. Iglesias' boisterous and self-deprecating style has been a hit in multiple Comedy Central and Netflix specials. Catch his show, play a few rounds of Black Jack and don't forget to hit the buffet.
Thursday, August 17th @ 9:30pm Tickets and more information HERE.
** Registry Spotlight Event**
When you have to replace an entire production (the Ethel Waters show had to be cancelled due to illness), and do it so seamlessly – with a Broadway star no less, you deserve to be in the Registry Spotlight! Well done freeFall!
A Motown Celebration w/ Chester Gregory
freeFall Theatre, St. Pete
The season opens with an all-new musical revue that celebrates the hits of such legendary artists as The Temptations, Marvin Gaye, Stevie Wonder, Jackie Wilson and many others. Singer and Broadway star Chester Gregory performs some of popular music's greatest hits while sharing his own personal experiences meeting and working with some of Motown's most enduring legends. Songs include Hard to Handle, Superstition, I Feel Good, Higher and Higher, Stand By Me, My Girl, What's Going On and many more.
Thursday, August 17th – September 10th Tickets, performance schedules and more information HERE.
Friday
Opening – Whose Life is it, Anyway? by Brian Clark
Carrollwood Players, Tampa
A brilliant battle of wits takes place in this extraordinary play. Claire Harrison, a successful sculptor, is paralyzed in a car accident and kept alive by support systems in a hospital. Outwardly, she's cheerful and often very funny, but she's overwhelmed by the fact that she has lost control of her own life. Presented with the support of the Hillsborough County Board of County Commissioners. Whose Life is it Anyway is presented by special arrangement with Dramatic Publishing Company of Woodstock, Illinois.
Friday, August 18th – August 26th Tickets, performance schedule, and more information HERE.
Friday Night Fever Roller Disco Party
United Skates, Tampa

It's been a Barbie Summer, no doubt, and this adult only late night skate keeps the fun going at United Skates – Florida's One and Only Unique Monthly Roller Disco Party. Come Roll To The Hottest Disco, Dance, and Funk Music From the 70s & 80s. Dress in you finest neon for a night of Fun and Laughs. Go back in time with truly great music and memories from when you actually owned barbie dolls. And you can get your cardio in. Sounds like a fun night
Saturday
Monster Jam 2023
Amalie Arena, Tampa
Unexpected, unscripted and unforgettable, Monster Jam® features world-class athletes competing for championships on perfectly engineered dirt tracks that push these ever-evolving, state-of-the-art trucks to the limit. Beyond the 350 global live events each year, the Monster Jam brand extends off the track into the home through products, content and merchandise that keeps the fun alive year-round.
Saturday, August 19th @1pm  Tickets and more information HERE.
Brick Fan Fest – A Lego fan Event
FL State Fairgrounds Special Events Center, Tampa
Do you love LEGO? Here is your must see event. Brick Fan Fest has it all. Come see amazing LEGO creations, large LEGO displays, LEGO fan creations, games, contests, speakers, and more. Hard to find pieces, sets, and figures will be available through the vendors. See amazing LEGO Displays, and challenge yourself and your family to build contests with Tim and Zach Croll from the LEGO Masters season 2 TV show.
Meet the LEGO MASTERS Season 2 winners Mark and Steven Erickson and see some of their amazing displays
Test your skills on the Strongest Bridge LEGO competitions, and check out the new Jurassic zone.
Explore the Kids Zone with thousands of Duplo bricks for the littlest LEGO builders.
Saturday, August 19th & Sunday, August 20th @10am – 5pm  Tickets and more information HERE.
Zohr's Magical Tour of Dance
Guilfoil Dance Arts Center, St. Pete
Zohr brings you a unique experience of dance, illusions, magic, costumes, and live performance. Performers are highly skilled and experienced in their craft and will provide a wonderful evening of entertainment. The staging is a feast for the eyes with color, elaborate costumes and lots of sparkle. Theses are weekly events currently scheduled through December.
Saturday, August 19th @7pm – 9pm Tickets and more information HERE.
Sunday
St. Pete Sunday Market
The ArtsXchange, St. Pete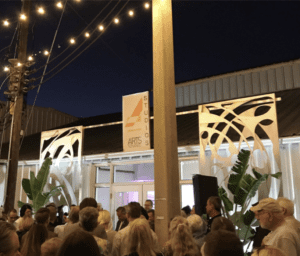 Here's a great market for your Sunday Funday – at least every third Sunday, that is. The ArtsXchange in the Warehouse Arts Districts hosts this family and dog friendly event where you can enjoy live music, live painting, food trucks, and multiple vendors for you to enjoy. It's a most enjoyable way to relax, enjoy, and support local businesses and artists.
Sunday, August 20th @ 12pm – 6pm Free to the public. More information HERE.
Summer Classics Music Series – Casablanca
Historic Tampa Theatre, Tampa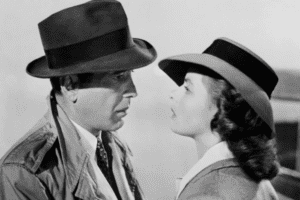 You don't get much more "classic" than 1942's Casablanca. Bogie & Bergman steam up the screen in this WWll era romance thriller and seeing it on the big screen in an historic movie house is the best possible way to see it. Do yourselves a favor and take young people to appreciate the classics. The price is definitely right for a great Sunday afternoon activity. "Play it, Sam."
Guests are invited to stick around after the screening for a post-show Film Talk and audience Q&A with award-winning journalist, author, bandleader, and Great American Songbook historian Paul Wilborn.
Sunday, August 20th @3pm  Tickets and more information HERE.
**Concert Corner**
The Smashing Pumpkins w/ Interpol
MidFlorida Credit Union Amphitheatre, Tampa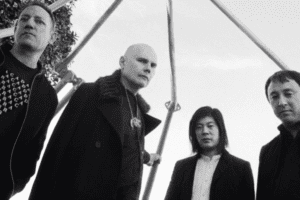 Sunday, August 20th @ 6:30pm Tickets and more information HERE.
Have fun and stay safe out there!
Cindy
Send your events to:  cstovall5@gmail.com