Baseball's back, so are the Blues Fest and American Stage in the Park, Little Shop of Horrors opens and more.
Friday afternoon: RAYS OPENING DAY at the Trop

Our 100 game-winning team opens their 2022 season with a three-game series at the Trop opposite the hapless Baltimore Orioles at 3:10 p.m. Friday, followed by afternoon games on Saturday and Sunday. Play ball! Ticket info at mlb.com/rays/tickets/single-game-tickets.
Friday night: FOOTLOOSE opens at American Stage in the Park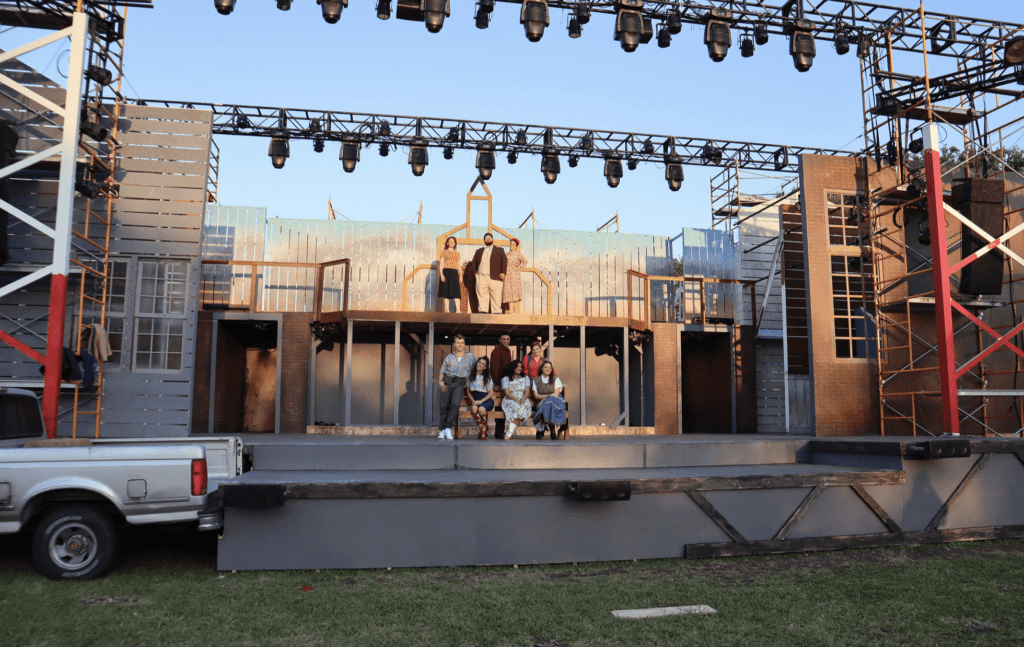 American Stage finally gets to cut loose with its production of Footloose, which was originally scheduled for the theater's annual Demens Landing slot in 2020, but…well, you know. The vibe might be a bit tense at Friday's Opening Night Gala, though, given that the company's producing artistic director, Rajendra Ramoon Maharaj, stepped down Wednesday "for personal reasons" after only six months on the job. But Footloose, the exuberant based-on-the-movie musical about the power of dancin' — directed and choreographed by American Stage in the Park vet Shain Stroff — should help elevate the mood. Through May 8, Weds.-Sats., Demens Landing, St. Petersburg. Park opens at 6 p.m., performances at 8 p.m. Tickets at americanstage.org.
Friday night: ALESHEA HARRIS in Sarasota
A decade or so ago, Tampa Bay theater fans first got to know playwright Aleshea Harris from her plays at The Studio@620, freeFall and the Blue Scarf Collective. Since then, she has gone on to national renown with award-winning works like Is God Is and What to Send Up When It Goes Down, and this weekend she returns to the area for the Hermitage Greenfield Prize Weekend in Sarasota, where she'll give a talk at New College entitled "A Theater Maker's Year: What 'Went Down.'" The Greenfield prize, which Harris won last year, includes a $30,000 commission for new work and a residency at the Hermitage Artist Retreat in Englewood. April 8, 6 p.m., New College Campus Bayfront (entrance at 300 College Drive, Sarasota). $5 per person.
Friday-Saturday: BREAKTHROUGH COUNTRY MUSIC ARTIST SERIES at OCC Road House & Museum 
Live performances over two nights by four up-and-coming country music talents at the new restaurant and entertainment venue based on Paul Teutul's Orange County Chopper brand. April 8 artists are singer/songwriter Shy Carter and Apple Music Country host Tiera Kennedy. The Apr. 9 bill features Tyler Booth and the duo Crawford & Power. General admission is free, but guests are encouraged to purchase individual VIP tickets or 6-seat VIP tables to guarantee seating. April 8-9, OCC Road House & Museum, 10575 49th St. N., Clearwater. Doors open at 7 pm., occroadhouse.com.
Friday-Sunday: TAMPA BAY BLUES FESTIVAL at Vinoy Park

Blues fans rejoice! You're getting three days of top blues artists in St. Pete's Vinoy Waterfront Park, including JJ Grey & Mofro, Jimmie Vaughan, Larkin Poe and many more, plus a Thursday night kickoff party at The Palladium with Ronnie Earl and the Broadcasters. Tickets sold at the main gate each day. Cash only. VIP available for Sunday only. Gates on Friday & Saturday open at approximately noon. Gates on Sunday open at approximately 12:30 p.m. Door on Thursday at the Palladium opens at 7 p.m. tampabaybluesfest.com.
Opening Friday: PIER 60 SUGAR SAND FESTIVAL on Clearwater Beach 
This showcase of sand sculpture claims to be the #1 such festival in the state. Truth be told, I kinda prefer Treasure Island's outdoor display, but the fact that Clearwater Beach houses its sculptures in a 21,000-square-foot tented structure means it's unlikely to get rained out. Plus, it lasts through the 24th, so you'll have plenty of opportunity to see what this year's batch of sand artists — more than 14 of them from all over the world, working with 1,000 tons of sand — have been up to. Free concerts, fireworks, pro-am contests, sculpting classes and a giant sandbox are also on tap. For info and tickets, go to sugarsandfestival.com.
Opening Friday: LITTLE SHOP OF HORRORS at the Straz
Nick Hoop, so good in Jobsite's Hand to God, is once again doing battle with a malevolent puppet, this one a huge and very hungry plant named Audrey II. You know her, you love her, she's the man-eating horror at the center of the horrifically entertaining musical version of the movie classic. In this Straz production, Hoop plays the nebbishy flower shop clerk Seymour and Jonathan Harrison is the sadistic singing dentist. Through May 1 at the Jaeb Theatre, Straz Center, tickets at strazcenter.org.
Opening Saturday: ANSEL ADAMS: THE MASTERWORKS & CLYDE BUTCHER: AMERICA THE BEAUTIFUL at The James Museum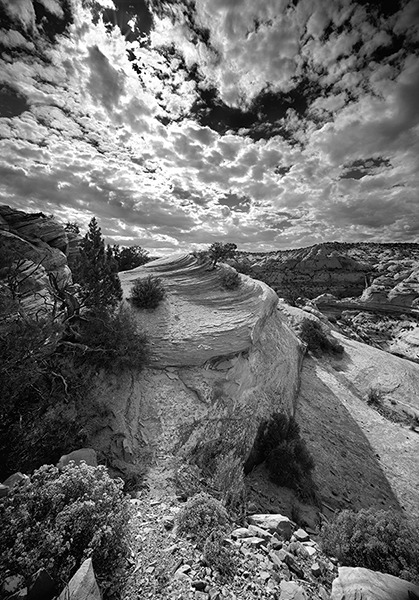 "Beauty is at the heart of this exhibition," says James Museum Executive Director Laura Hine. It's a rare opportunity to see prints by two of the most accomplished photographers ever: Ansel Adams (1902-1984), who revolutionized the depiction of natural landscapes, and Clyde Butcher (1942-), sometimes referred to as Florida's Ansel Adams, whose stunning photos of the Everglades have helped raise awareness of our state's environmental riches. April 9-July 31, James Museum, 150 Central Ave., St. Petersburg, thejamesmuseum.org.
Saturday night: KRISTEN CHENOWETH at Ruth Eckerd Hall
She sings, she acts, she can play the ingenue, she can play the villain — is there anything the pint-sized, Tony-winning, Emmy-winning blonde bombshell Kristen Chenoweth can't do? Doubt it. At Ruth Eckerd, she'll be performing songs from her seventh solo album For The Girls, including "The Way We Were," "When I Fall in Love" and "The Man That Got Away," with the Clearwater Festival Orchestra. Apr. 9, 8 p.m. rutheckerdhall.com.
Saturday night : PRIDE & PASSION at TMA
A night of surefire fabulosity, Pride & Passion thrives on the LGBTQ community's support of the Tampa Museum of Art, not to mention our talent for throwing big ol' fancy parties. The theme for the 16th annual edition of the fundraiser is "Vogue: A Glamour Ball," so prepare to werk, slay, and strike a pose. The money raised will support programs at the Museum that reduce barriers to admission, create safe places for people to experience the arts, and celebrate local talent. Apr. 9, 8-11:59 p.m., Tampa Museum of Art.