Thursday through Sunday
RAYS vs. YANKEES at Tropicana Field
The highly paid, star-studded, arrogant, and very good (as in first place in the AL East) New York Yankees visit the Trop for a four-game series. As of a few days ago, the lowly paid and scrappy Rays were in second place, four-and-a-half games back. These four contests could have a significant early-season impact on the standings. The stadium will be crawling with Yankees fans, as usual, so locals with their heads on straight (meaning Rays fans) should be ready to drown them out. 5/26, 6:40 p.m.; 5/27, 7:10 p.m.; 5/28, 4:10 p.m.; 5/29, 1:40 p.m., Tropicana Field, St. Pete. 
Thursday
CASABLANCA at Movies in the Park, St. Pete
You've seen Casablanca, but have you seen it in a waterfront park under the stars? It might just give the classic 1942 movie starring Humphrey Bogart and Ingrid Bergman a whole new ambience. Movies in the Park starts with live music at 5:30 p.m., followed by a showing of the film on a big screen, beginning at dusk. 5/26, 5:30 p.m., North Straub Park, Beach Drive between 4th Ave and 5th Ave. NE. 
Friday
GEORGE BENSON at Ruth Eckerd Hall
The singer/guitarist is one of the pioneers of a style that would become smooth jazz — a term that does a disservice to Benson's music and talent. Coming out of Pittsburgh as a child prodigy, he made his name in the 1960s as a formidable soul-jazz guitarist. His career took off in the '70s when he fully folded singing into his repertoire. The single "This Masquerade" helped drive the album Breezin' to more than 3 million in sales. He's the rare jazz artist to have scored four Top 10 pop hits ("Masquerade," "On Broadway," "Give Me the Night," "Turn Your Love Around"). Now 79, he has settled into giving audiences breezy shows, heavy on vocal tunes, hits and familiar numbers, but also showcasing his still-formidable guitar skills. 5/27, 8 p.m., Ruth Eckerd Hall, Clearwater.
Friday through Sunday
FULL THROTTLE MOTORCYCLE EXPO at OCC Roadhouse/Bert's Barracuda Harley
Bikers and rockers unite for this blow-out that includes concerts, cornhole tournaments, a street market with 40 vendors, hundreds of custom bikes and more. Admission is free with the exception of two concerts: Fastball ("The Way"), Friday, 8 p.m.; and the metal band Liliac, Saturday, 8 p.m. Several other acts will perform as well, including a Ramones tribute band. A custom motorcycle competition touts a prize purse of $5,000. The venue also includes the adjoining Bert's Barracuda Harley. 5/27, 6 p.m., 5/28-29, noon, OCC Roadhouse & Bert's Barracuda Harley-Davidson, 10575 49th Street N. Clearwater. 
Friday through Monday
WTR POOL PARTIES at The Godfrey
If you live for wild hotel pool parties fueled by booze, bikinis, loud music, dancing, water, and whatever else, one of the hottest venues for such goings-on is the WTR Pool at the Godfrey, a hip spot on the Tampa side of the Courtney Campbell Causeway. The place is doing it up big for Memorial Day Weekend, starting on Friday with the reggae of Tribal Style and Artikal Sound System. On Saturday, it's veteran rapper Fat Joe and singer Konstantina Gianni. Sunday turns to heavy thump of electronic dance music with the Dutch DJ/production team of Sunnery James & Ryan Marciano, followed by another EDM DJ on Monday, NGHTMRE. I couldn't find start times for these events, but it's safe to assume that they start early and go late. 5/27-30, The Godfrey Hotel & Cabanas.
Saturday
TAMPA BAY MARGARITA AND MUSIC FESTIVAL at Julian B. Lane Riverfront Park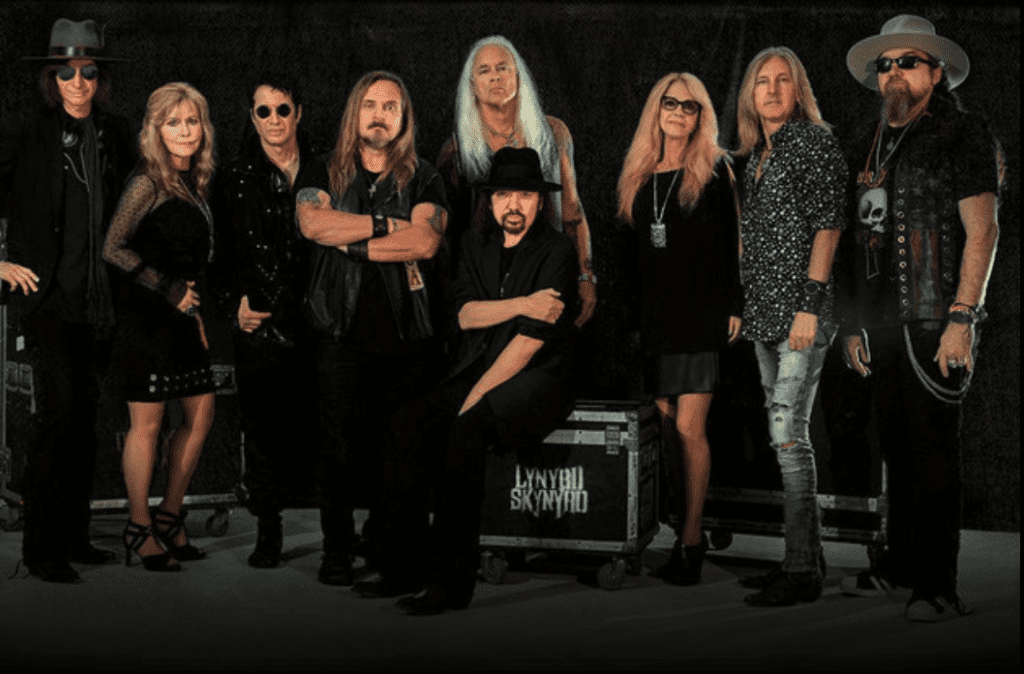 What does it say about our community that we have two margarita-themed events nine days apart? Could it be that Tampa Bay is becoming Margaritaville? (the horror, the horror) TBM+MF is headlined by tequila, obviously, but here's what's going on music-wise: the proto-Southern-rock band Lynyrd Skynyrd (I won't insult you by including a list of their hits); Elle King, whose stylistic hodgepodge includes pop anthems, gritty rock, and quasi-country — nearly all of it built around big, chunky beats. (Fun fact: King is the daughter of former SNL cast member Rob Schneider.) For some campy, dance-y fun, it's the Village People, whose current lineup includes one original member — Victor Willis — but, really, does it matter? Support acts include rockers Sick Hot and the Tampa Bay's Shevonne & The Force, whose potent rock/R&B hybrid makes me want to go out and see them (now that I've heard of them). 5/28, 1 p.m., Julian B. Lane Riverfront Park. 
Saturday
BOATSTOCK on the Waters off Maderia Beach
Founded by two fellas in 2020 as an ultimate social-distancing event early in the pandemic, Boatstock sets up a stage out in the waters off Madeira Beach and gets the music cranking. It's really that simple. You can see and hear some of it from the shore, but you really should experience it by boat — and that includes kayaks, paddleboards and floats. The first two years drew substantial crowds, and '22 should be no different. The music lineup skews rock, with a side of country: Stormbringer, Have Gun Will Travel, Aubrey Wollett, Johnny Mile and the Kilometers and Fayroy. Admission is free. How could it not be? 5/28, 10 a.m., Latitude 27.808456, Longitude 82.785211.
Sunday
FORD INTERNATIONAL CUBAN SANDWICH FESTIVAL at Centennial Park
This 11th annual homage to Tampa's native sandwich is a free, family-friend event built around which contestant can make the best Cuban, as judged by a panel of VIPs. The 12-piece Latin band Orchestra Fuego entertains. The flyer says, "watch as we make a 260 ft Cuban sandwich." Not quite a football field, but pretty impressive nevertheless. 5/29, noon to 6 p.m., Centennial Park, 1800 E. 8th Ave., Ybor City. 
Sunday
TAKE ME TO THE RIVER: NEW ORLEANS at Green Light Cinema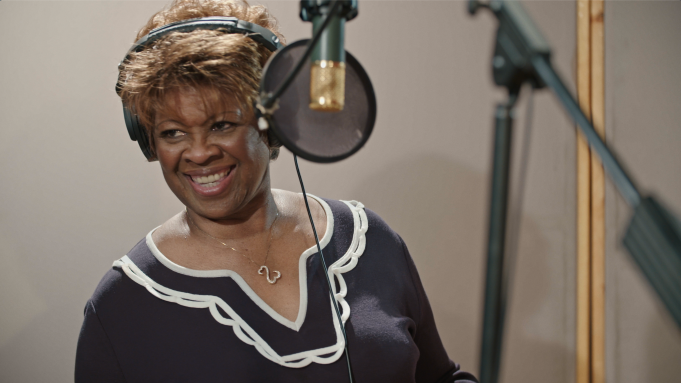 New Orleans probably has the most fully formed and distinct musical culture of any city in America. That it has never widely translated to the rest of the country makes it all the more interesting. Martin Shore's documentary Take Me to the River: New Orleans tells the history and development of Crescent City music in all its funky forms — and also explores how Hurricane Katrina had an immense impact. The film features interviews with and performances by various Neville Brothers, Irma Thomas, Dr. John, Ledisi, members of Galactic, Snoop Dogg and others. It earned an 89% on Rotten Tomatoes. 5/29, 3:30 and 6 p.m., Green Light Cinema, 221 2nd Ave. N, St. Pete.

Monday
CHVRCHES at Jannus Landing
After the cookouts and family gatherings, head to downtown St. Pete to see CHVRCHES (pronounced "Churches"), a Glasgow-based band that melds synth-pop, EDM and massive beats with sweeping melodies, driven by Lauren Mayberry's soaring vocals. The band harks back to '80s linchpins like Depeche Mode and New Order, but more uplifting. CHVRCHES' most popular song is the anthemic "Here With Me," which has notched 550 million plays on Spotify. 5/30, 7 p.m., Jannus Live, 200 1st Ave. N, St. Pete.