From Mozart to ZZ Top, from Cool Art to "Humbler Metals",  we've got you covered this weekend in Tampa Bay. Find out who was awarded the #RegistrySpotlightEvent of the weekend!
Thursday
Opening Reception – Dignity and Grace: Those Humbler Metals Exhibit
Museum of the American Arts & Crafts Movement, St. Pete
Celebrate the opening of MAACM's newest exhibition. Be the first to see this collection of important and original metalworks from the Two Red Roses Foundation collection. Dignity and Grace, features more than 300 works of art created by the most renowned and gifted artisans and enterprises from the period. Stunning examples from artists including Marie Zimmermann, Elizabeth Copeland, Gustav Stickley, Robert Jarvie, The Roycroft Shops, Karl Kipp, Jessie Preston, and Dirk van Erp are featured. Also, on display for the first time are newly acquired important works from Frank Lloyd Wright, Greene and Greene, Tiffany Studios, and Samuel Yellin. Wine and light charcuterie will be served, while supplies last.
Opens Thursday, July 20th @5pm – 7pm –  Tickets, hours, and more information here.
The Little Mermaid Jr.
Straz Center for the Performing Arts, Tampa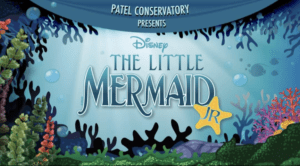 Round up the kids for this perfect (air conditioned) Summer activity. Journey Under the Sea with Ariel, Flounder, and Sebastion as they battle Ursula the Sea Witch and Ariel tries to win the love of Prince Eric – a human who's captured her heart. It's lovely, colorful, and you'll know all the words to the songs. It's a perfect summer outing.
Thursday – Sunday, July 20th – 23rd  Tickets, performance schedules and more information here.
Friday
Bloom on Franklin – Art & Music Festival
N Franklin Street, Tampa
Bloom on Franklin is a monthly ceremony of arts and entertainment along Historic Franklin Street, the very first paved road in Tampa. Musicians, artisans, food vendors, and creators bring Tampa Heights and environs to life with beauty, art, and love of community. Join in for some fun evening shopping and exploring. You'll feel the history.
Friday, July 21st @ 7pm – 11pm  More information here.
Monty Python's Spamalot
Carrollwood Cultural Center, Tampa
This production of the Tony award winning musical comedy is brought to you by the Carrollwood Community Players. Based on the film Monty Python and the Holy Grail, this uproarious show follows King Arthur on his search for the Holy Grail….hilarity ensues. Oh, and there's a lady in a lake, or something. You know. Go treat yourself to a great evening (or afternoon) of theater.
July 21st – July 30th  Tickets, performance schedules and more information here.
The Marriage of Figaro by Mozart – Sunny Side Opera
Hutchinson Auditorium @ Florida College, Temple Terrace
It's the inaugural season for Sunny Side Opera and they're starting off in brilliant fashion with Mozart's beloved comedy, The Marriage of Figaro. Tickets are priced very reasonably at just $16. What a great opportunity for a wonderful family outing and expose the kids to opera. This is a full production with live music, etc., so be prepared to be wowed.
Saturday, July 22nd @6:30 – 9pm  Tickets and more information here.
The 80's Arena Rock Beach Bash
The Toasted Monkey, St. Pete Beach
The Ultimate 80's Rock Band, Scream Machine, will have you singing and dancing all night long to songs by Van Halen, Guns n' Roses, KISS, AC/DC, Def Leppard, Journey, Billy Idol, Motley Crue, Ratt, Twisted Sister, Quiet Riot, The Cult, Rush, Foreigner, Poison, and the list goes on.
The Toasted Monkey on St Pete Beach is a casual dining restaurant serving fresh food made in-house, with a Florida beach feel. There is plenty of covered dining, indoor and outdoor bar seating and the laid-back atmosphere that locals and tourists alike enjoy. It's family friendly, and the covered outdoor areas are dog-friendly as well. Free admission
Friday, July 21st @7:30pm – 10:30pm 
Saturday
Artist Talk: Tome Jones in Conversation With JoAnn Jones
Museum of Fine Arts, St. Pete
In conjunction with his solo exhibition, Here We Stand, artist Tom Jones will engage in conversation with one of his earliest teachers, the first President of the Ho-Chunk Nation, his mother, JoAnn Jones.  She is associate judge, Ho-Chunk Nation Trial Court and has been active in national-tribal-state issues and matters involving tribal sovereignty. They speak about his work, their heritage, and his exhibition. Tom Jones is a globally renowned artist whose works reside in major museum collections. Jones is also a professor and writer. Featuring more than 100 works spanning over two decades, Tom Jones: Here We Stand is the first major retrospective of the Ho-Chunk photographer's work, and was organized by the Museum of Wisconsin Art. Free with museum admission.
Saturday, July 22nd @1pm – 2pm  Tickets and more information here.
***Registry Spotlight Event***
Three plus decades is quite a feat to maintain any event – and the Cool Art Show has achieved top of mind status as far as annual events go.
A historic venue only adds to the appeal. That's why its at the top of our list this week.
PAVA's 34th Annual Cool Art Show
The Coliseum, St. Pete
It's that time again – one of the most anticipated art shows of the year is back for its 34th event. Cool Art fills the historic coliseum with every conceivable type of art, craft and fine hand made goods. Sixty plus vendors are slated and have been specially selected for this years event and there will be food, demos, children's art activities all with free admission and parking. Free admission.
Saturday & Sunday, July 22nd & 23rd @10am   More information here.
Jeremy Carter & James Suggs Then & Now
The Palladium Side Door, St. Pete
Back by popular demand, Jeremy Carter, saxophone, and James Suggs, trumpet, present "Then & Now," an exploration into music of all kinds including Latin, blues, and jazz, centered around the quintessential Jazz quintet.
Both Jeremy and James are 2022-2023 Palladium Creative Fellowships recipients and this is their collaboration project!
Saturday, July 22nd Doors open @7  Tickets and more information here.
Concert Corner
Michal Franti & Spearhead (with Fortunate Youth)
The Sound, Clearwater
Courtesy of Wikipedia – Stuart Sevastos
Friday, July 21st @7pm  Tickets and more information here.
Young the Giant & Milky Chance
The Yuengling Center, Tampa
Friday, July 21st @7pm Tickets and more information here.
Lynyrd Skynyrd, ZZ Top & Uncle Kracker – Sharp dressed Simpla Man Tour
Florida State Fairgrounds, Tampa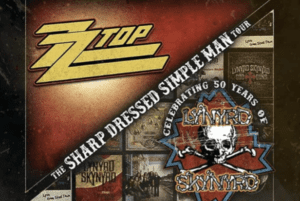 Saturday, July 22nd @6:30  Tickets and more information here.
Goo Goo Dolls
The Sound, Clearwater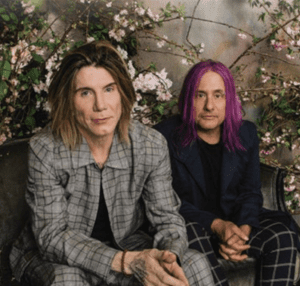 Monday, July 24th @7pm  Tickets and more information here.
Have fun and stay safe
(and cool)

  out there!
Cindy
Send Your events to cstovall5@gmail.com