We're not "fooling." You'll love this weekend's mix of music, dance, flowers, food, and yes, horses – and it's all right here in beautiful Tampa Bay. Did I mention clowns? There are clowns. So, get out there and have a wonderful time! There's simply no being bored in the Bay.
Thursday Plus
Tall Ships St. Pete (4-Day Event)
Port St. Pete, St. Pete
Set sail for a once in a lifetime experience aboard a tall ship. A limited number of 75-minute Day Sail and 2-hour Sunset Sail tickets are available for purchase, so don't delay! Your ticket includes boarding for one sail away passenger and a general admission + on-deck tours ticket to the festival. Both the Parade of Sail and Sail Aways will pick-up and drop-off at Port St Pete. The Sail Aways are on the USF side and the Parade of Sail will be on the port side. Even if you can't sail, the spectacle of tall ships is something you won't soon forget.
March 30th – April 2nd  Event schedules, tickets, and more information here.
Friday
The Equus Projects Presents: Interspecies Journey
HCC Dance Studio – Ybor Campus, Tampa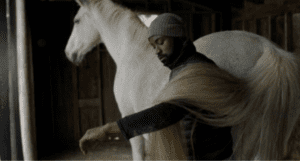 Hillsborough Community College's (HCC) Visual and Performing Arts (VAPA) Series and Dance department will present Interspecies Journey by The Equus Projects at the HCC Dance Studio. Interspecies Journey is a dance and theater piece that seamlessly merges live dance with excerpts from the film "IMPRINTED." The live events and film are woven into a fluid tapestry to draw the audience into a world of physical listening and interspecies communication.
General admission tickets are $10. Admission is free for HCC students, faculty and staff with valid ID. The box office opens one hour prior to the performance.
March 31st @7:30pm Tickets and more information here.
Saturday
Art is Life – Jerry Saltz
Museum of Fine Arts, St. Pete
Our very own "Met" by the Bay, the Museum of Fine Arts, has been hosting a series of pretty incredible discussions with very well known names in literature, journalism, and the arts. This weekend, MFA welcomes special guest Jerry Saltz – Pulitzer Prize winner, art critic for New York Magazine and author. Saltz will be reading from and discussing his new book, Art is Life, observations from one of the most respected voices in arts journalism. A book signing will follow. See you there!
April 1st @11am-12pm  Tickets and more information here.
Taste at the Straz
Straz Center for the Performing Arts, Tampa
The Straz Center's annual eat-and-drink extravaganza puts you on Tampa's beautiful Riverwalk at The Straz with access to the Bay area's best food, craft brews, cocktails and more. With multiple stages of live music, TASTE is a glorious evening of eating, drinking and indulging in our region's extraordinary culture.
Eat. Drink. Party. Supporting the arts never tasted so good.
April 1st @6pm  Tickets and more information
here
.
Harvey's 39th Anniversary Party
Harvey's 4th Street Grill, St. Pete
It's been a Tampa Bay favorite for almost four decades – the place you go for great eats, brunches, craft beer & cocktails, and to hang out with friends. It always seems to be busy, yet the atmosphere is relaxed and "neighborhoody." There's a big anniversary party planned for ths Saturday, so stop on by, meet up with neighbors and friends and taste some of the goodies that have made Harvey's the local institution it is. Ocean Road Band is live at 8pm.
April 1st @7:30pm. More information here.
Saturday & Sunday
16th Annual Pinellas Pepper Fest
England Brothers Park, Pinellas Park
Add a little spice to your weekend with an event that's truly HOT! HOT! HOT! There will be live bands, beer, BBQ, sauces, salsas, spicy food and so much more – like a pepper eating contest and an extreme Lolly Lick-A-Thon on stage. If you like it hot, get down to England Brothers Park this weekend.
Free admission & parking
April 1st & 2nd @10am-5pm  More information here.
Sunday Funday
Orchid Festival
Sunken Gardens, St. Pete
Spring has officially sprung and what better way to celebrate than to visit beautiful and historic Sunken Gardens for their big annual orchid festival and sale. There will be orchids galore shown by orchid vendors from across Florida. There will be beer and wine for sale, orchid care presentations, and garden supplies of all kinds. Sunken Gardens is a historic gem that every Tampa Bay resident should visit at least once. The Orchid Festival is the perfect excuse.
April 2nd @10am-4:30pm  More information here.
Youth Battle of the Bands
Highland Avenue, Tampa
It's an all youth talent showcase this Sunday for the whole family. There will be bounce houses, face-painting, balloon animals, and lots of  delicious food too. There will be a special surprise guest too, so get ready for a true family Sunday Funday. Free admission
April 2nd @1-5pm  More information here.
HITS! The Musical
Carol Morsani Hall @ The Straz Center, Tampa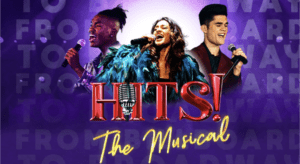 If you're inspired by youth talent, and want to give your kids the experience of live theater, then HITS! The Musical is for you. Executive producer and six-time Grammy winner, Dionne Warwick brings us the very best nationwide talent ages 10-22. America's greatest young performers will have you singing and dancing in the aisles as the show takes you on a musical journey through the decades. The staging, choreography and bright, colorful costumes will add eye-popping visual impact. But it's one day only, so get your tickets now.
April 2nd @3pm  Tickets and more information here.
Monday – World Circus Day
The Flo Show w/ Author, Deb Carson
Eckerd College Fox Hall, St. Pete
Deb Carson's beloved uncle Albert was one of the most famous clowns in the Ringling Brothers Barnum & Bailey Circus for many years, and even appeared in the Oscar winning film, The Greatest Show on Earth starring Jimmy Stewart and Charleton Heston. Becoming Flo is Carson's tribute to "Flo"- her uncle's circus alter-ego. Flo's story is one that's so inspiring, you'll want to buy the book and share the history. There will be a reading and book signing and some great stories. You'll love it. Free to the public.
April 3rd, @7pm  More information here.
Have fun and stay safe out there!
Cindy
Send your events to cstovall5@gmail.com