Cindy Stovall
Variety is, as they say, the spice of life. The weekend in Tampa Bay epitomizes that sentiment with a wonderfully wide and eclectic selection of "stuff to do" from compelling theater to cultural celebrations, to RV shopping Enjoy!
Thursday
Opening Reception – Out of Eden – The Art of Yolanda Sanchez
The Gallery at Creative Pinellas, Largo
Join in for the opening festivities welcoming an exhibit of nature-inspired works by internationally acclaimed Cuban-American artist, Yolanda Sanchez. Out of Eden marks the very first time Ms. Sanchez's textile work and paintings are being shown together. Th vibrant colors and natural themes were designed to reflect the natural beauty of Pinewood Park where the Creative Pinellas Gallery, Florida Botanical Gardens, and Heritage Village are located. Admission is free. Cash bar and nibbles.
January 19th 6-9pm More information here .
Final Weekend – Cat on a Hot Tin Roof by Tennessee Williams
Francis Wilson Playhouse, Clearwater
It's your last chance to catch this Pulitzer Prize winning Tennesse Williams classic live, on stage, at FWP. Big Daddy gathers his southern family around to get an idea which of his brood should carry on the Pollitt family legacy – Brick and Maggie ('The Cat'), plagued by trauma and secrets, or the opportunistic and scheming Mae and Cooper? It's a play with themes far ahead of its time and a must see for anyone who has not experienced the stage play.
Through January 22nd  Tickets and more information here.
Roshin's Wake by Dorothy Hershman
The Studio @620, St. Pete
It's the world premier of Gulfport resident, Dorothy Hershman's new solo show – a one-hour play steeped in Irish history. Roshin's Wake will be offered at The Studio @620 for three performances only – Thursday, Friday, and Saturday. It's described as a "simple journeying tale," following one woman's journey from tragedy, through grieving, to a celebration of life. Specifically, it is Hershman's story of Irish immigrant, Oonagh Donahue, a grandmother crossing the Oregon trail in the Civil War era western frontier of 1864.
January 19th – 21st Tickets, showtimes and more information here.
Friday
2023 Florida RV SuperShow
Florida State Fairgrounds, Tampa
Tiny homes are all the rage now, but RVs are the OG tiny home on wheels, and they have been around forever. So, if you're thinking about a vacation or even a traveling retirement, an RV might just be the free-wheelin' way to go. It's fun just to go and check out the newest tech, amazing amenities, and comfort afforded by modern day RV models. Daily seminars, live entertainment, and two booth exhibit halls with vendors for all things Recreational Vehicle. Through January 22nd Tickets, hours, and more information here.
Moon Over Buffalo by Ken Ludwig
Carrollwood Players Theater, Tampa
A great mid-century period farce is playing this week in Carrollwood, North Tampa (my old stomping grounds). What would you do for a second chance at fame….or love? Could you bring your best performance in a Buffalo rep company matinee for the one and only Frank Capra? Could you do it while overlooking your partner's cheating ways? Angst and hilarity ensue. Produced by Concord Theatricals
Runs Through January 28th  Fri-Sun performances. Tickets, showtimes, and more information here.
Saturday
Family – 76th Annual Children's Gasparilla Parade & Pirate Fest
Bayshore Blvd, Tampa
Calling all pint-sized pirates! There's a Gasparilla Parade just for you! Tampa's annual tradition of celebrating the pirate lore of Jose Gaspar includes this Saturday afternoon kids strut down Bay Shore Blvd on the Tampa Bay waterfront. Dozens of floats will accompany mini-marchers, lots of beads, a bicycle rodeo, and a booming fireworks display to cap off the festivities. January 21st @12-7:30pm Free to the public
More information here.
11th Annual Tweed Ride & Gala
St. Pete Shuffle, St. Pete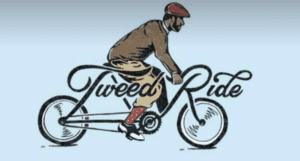 It's time for the most fashionable event on two wheels. This annual fundraiser for the historic St. Pete Shuffleboard Club, features celebration in several phases throughout the day. First tea & scones are served pre-ride, followed by a leisurely bike ride through downtown St. Pete wearing your finest tweed or vintage garb. Finally, the after-party begins to celebrate the fact that you got your exercise in for the day as you supported one of the coolest St. Pete traditions there is. Tickets, schedules, and more information here.
Tedeschi Trucks Band
Ruth Eckerd Hall, Clearwater
Husband and wife duo, Derek Trucks & Susan Tedeschi bring their Grammy Award winning 12-piece band back to Clearwater for what's sure to be a memorably powerhouse concert. The Revelator creators (their GA winning album), are touring to promote their most recent release, I am the Moon. Bring some friends and rock out!
January 21st @8pm Tickets and more information here.
Sunday
Family – Chinese New Year Celebration
Water Works Park, Tampa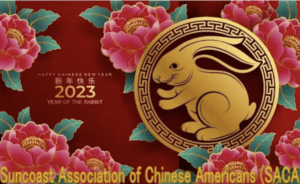 Happy Year of the Rabbit! Come celebrate the Chinese New Year with a big family friendly celebration hosted by the Suncoast Association of Chinese Americans (SACA). Enjoy martial arts demonstrations, cultural exhibitions and dance, live music, food, and much more. Hop on down to Water Works Park and have a great time. Free to the public.
January 22nd @11:30am-4pm More information here.
The Glenn Miller Orchestra
Duke Energy Center for the Arts – Mahaffey Theater, St. Pete
Brunch and a historic big band orchestra? What a great Sunday, Funday idea. Some of the most iconic music came out of the 40s, and Glenn Miller led the way. His namesake orchestra continues to bring musical history back into our lives and we get to enjoy it this Sunday at the Mahaffey. I grew up on songs my Dad loved, like In the Mood, Chattanooga Coo-Choo, Moonlight Serenade, That Old Black Magic, and Little Brown Jug. Trust me, you'll love it. (If you're into a more 70's rock vibe, don't miss John Oates on the 19th   @8pm.)
The Hangar Restaurant, right on the Albert Whited airfield grounds, is right next door for that brunch.
January 22nd @3pm Tickets and more information here.
Have fun, and stay safe out there!
Cindy
Submit your events to: cstovall5@gmail.com