Check out the Concert Corner, Registry's Spotlight event, and all the cool and eclectic things there are to do in Tampa Bay this weekend!
Thursday
Jurassic Quest
Florida State Fairgrounds, Tampa
Did you ever fantasize about exploring Jurassic park? Well, head to the Fairgrounds to make that fantasy come true. Walk with  larger-than-life dinosaur herd with your friends and family as Jurassic Quest roars through Tampa at the Florida State Fairgrounds! Take advantage of this very unique experience while it's in town.
Thursday, July 27th – Sunday, July 30th Tickets, schedules and more information here.
Meredith Masony: The Mental Load Tour
The Improv Comedy Theater, Ybor City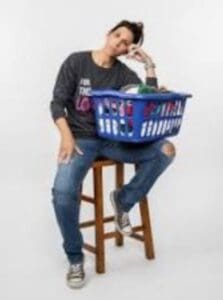 If you're looking for laughs, The Improv always has you covered. Meredith Masony is well known online as founder of That's Inappropriate, a parenting community with over 4 million followers. (That explains the laundry basket.) Some things are funniest because they're true, so come on down and laugh at the trevails we all must face in our lives – especially as parents.
Saturday, July 27th @7:30 (Arrival time: 6:30) Tickets and more information here.
Recently Opened: La Gringa by Carmen Rivera
American Stage , St. Pete (DTSP)
Winner of the 1996 Obie Award La Gringa is about a young woman's search for her identity. When Mari­a Elena Garcia goes to visit her family in Puerto Rico for the first time she arrives with plans to connect with her homeland. Once home though, she realizes that Puerto Rico does not welcome her with open arms. If she is seen as a Puerto Rican in the United States and an American in Puerto Rico, Maria concludes that she is nobody everywhere. More great theater from American Stage. Don't miss it!
July 19th – August 13th Tickets, performance times and more information here.
Friday
Seussical Jr. 
Mahaffey Theater, DTSP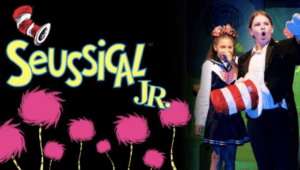 Seussical JR. is a delightful and imaginative musical specifically adapted for young performers. Inspired by the beloved works of Dr. Seuss, this junior version captures the whimsy, humor, and heartfelt messages found in his iconic stories. The musical weaves together various Seuss characters and plot lines, creating a colorful and vibrant world where Horton the Elephant, the Cat in the Hat, and other beloved characters come to life onstage. Seussical
Friday & Saturday, July 28th & 29th  Tickets, performance times and more information here.
Saturday
Dunedin Food Tour
Main St., Downtown Dunedin
The walking tour will include sampling house specialties, from a hog fish slider to the "chef's creation of the day" at 5 – 6 of Dunedin's favorite independent eateries and craft breweries. You are certain to have a memorable dining experience as all stops are family owned independent gems. Your tour will include a history of Dunedin, a charming waterfront neighborhood with Scottish roots overlooking the infamous Caladesi and Honeymoon Islands. Several restaurants and breweries patios are located right on the Pinellas Trail. Each stop has its own story to tell and the chefs and brewers are excited to showcase their cuisine and crafted beers.
Saturday, July 29th Sign up, times and more information here.
Odyssey Music Festival
Vinoy Park, DTSP
Cyber-Culture is coming to St. Pete – A vibrant, lively society, an alliance with cutting edge, underground electronic music, and a new odyssey ahead for the rebel within. Join in for the second year of OMF20XX – Odyssey Music Festival to celebrate, immerse and explore the arts in all forms from cutting-edge underground music, dance, live visual artists, our vendor village and much more! Enjoy the beautiful bay front views from Vinoy Park as you immerse in this tech forward music showcase.
Saturday, July 29th @2pm Tickets and more information here.
Beerfest 2023: Beerassic Park
Tampa Theater, Tampa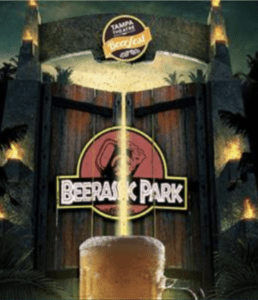 While we're on the subject of dinosaurs, let's turn our attention to historic Tampa Theatre's biggest annual fundraiser. In the tradition of  Barley's Angels, Pee Wee's Beer Adventure, and The Brews Brothers, this year features a Jurassic Park theme, featuring an evening of craft beers and local brewers, plus snacks and samples from some of Tampa Bay's top independent restaurants, including:
Saturday, July 29th @7pm – 10pm Tickets and more information here. 
Sunday
**Registry Spotlight Event**
Collaboration is the name of the game in the Tampa Bay art scene and this event brings together so many talented people along with the wonderful organization that is Creative Clay. Member artists provide all the illustrations and the proceeds benefit all the diverse programming at 620.
RAMPANT: A Rip-Roaring Radio Adventure by Sheila Cowley, Jim Rayfield and Tom Sivak
The Studio @620, DTSP
Hapless adventuress Marlene Malone, the whiz-at-everything Poppy and Marlene's aunt's dog Freddy set off to find her mom – a spy and mistress of disguise who disappeared when Marlene was 11.
In the style of an old-time comedy adventure serial with vivid illustrations by Creative Clay, our adventurers travel the globe – finding clues and sudden shocking revelations that propel them smack into spectacular truth!
Sunday, July 30th @2pm Tickets and more information
here.
Concert Corner
John Fogerty w/ Hearty Har
The Sound, Clearwater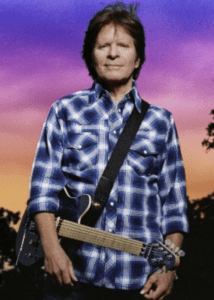 Saturday, July 29th @ 8pm Tickets and more information here.
Nickelback w/ Brantley Gilbert & Josh Ross: Get Rollin' Tour 2023
MidFlorida Credit Union Amphitheatre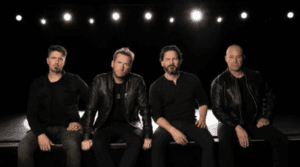 Saturday, July 29th @6:30 – 9:30pm  Tickets and more information here.
Post Malone – If Y'all Weren't Here I'd be Crying Tour
MidFlorida Credit Union Amphitheatre
Tuesday, August 1st @ 8pm – 11pm  Tickets and more information here.
Have fun and stay safe out there!
Cindy
Send your events to cstovall5@gmail.com