OK, it's only 10 if you count the two MFA movies. But it's 13 if you count each TTB Recommended show individually. But who's counting? Oh, wait, I am. But really — do any or all of these 9, 10 or 13 things this weekend. They'll make you sooooo happy.
OPENING THURSDAY
Art SENSEation: See, Touch, Hear Me.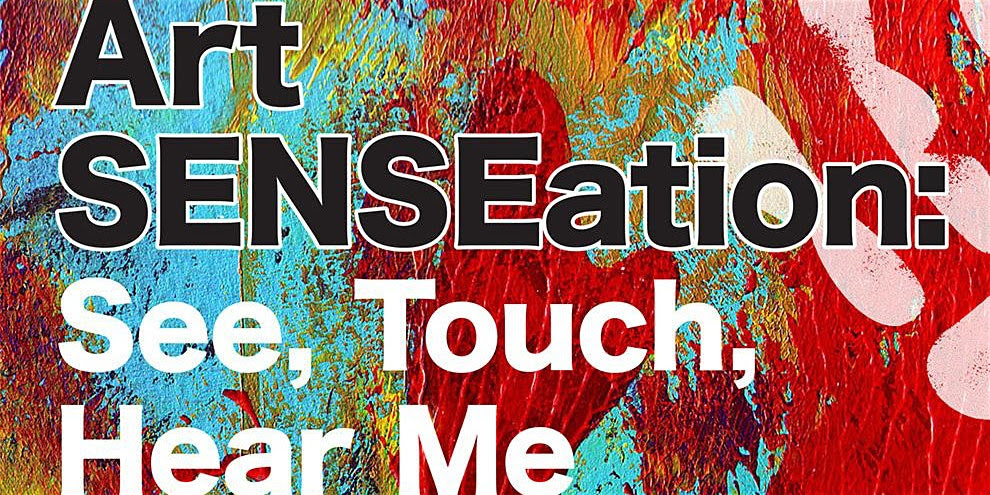 A collection of 17 works of art meant to be viewed, touched and in some cases strummed, including many works by artists with sensory disabilities. A partnership between Arts4All Florida, Florida CraftArt, and Creative Pinellas. Opening night reception 1/30, 6-9 p.m. Exhibition continues through 2/16. The Gallery at Creative Pinellas, 12211 Walsingham Rd, Largo, creativepinellas.org.
THURSDAY-FRIDAY
Cinema at the MFA: Make More Noise! and Diaghilev and the Ballets Russes, 1909–1929: When Art Danced with Music.
Remember when audiences used to clap for sets when the curtain rose? You don't see that in the theater much anymore (or curtains, or sets), but you may well feel like clapping at the Museum of Fine Arts' fabulous new show, Art of the Stage: Picasso to Hockney, where 'round every corner you'll encounter dazzling examples of costumes, set designs, backdrops, posters and more, all created by fine artists for dramas, operas and ballet. There's a slew of related programming, too, including Make More Noise! (1/30, 7 p.m.), a selection of silent films about suffragettes shown alongside Robert Indiana's costumes for The Mother of Us All, the Gertrude Stein/Virgil Thomson opera about Susan B. Anthony; and Diaghilev and the Ballets Russes (1/31, 6 p.m.), a documentary about the early 20th-century Russian impresario who commissioned several of the exhibition's more eye-popping designs. Each will be screened two more times during the run of the exhibition, which closes May 10, and screenings are free with museum admission. Museum of Fine Arts, 255 Beach Dr. NE, St. Petersburg, mfastpete.org.
THURSDAY-SUNDAY
See a Theatre Tampa Bay Recommended! production.
It's a trifecta: Three shows now playing at area theaters have been awarded the coveted "Recommended!" label by judges from Theatre Tampa Bay, the organization that chooses the best of the best in its annual awards (which are kinda like Tampa Bay's Tonys®). I haven't seen any of these three yet, but the buzz is deafening for Marie and Rosetta at freeFall through 2/16; A Midsummer Night's Dream at Jobsite through 2/16; and Skeleton Crew at American Stage through 2/23. See one. See 'em all!
FRIDAY
4th Annual HighBall Craft Cocktail Competition. Who makes the best cocktail in Tampa Bay? Creative Loafing lets us locals decide, as mixology masters from 16 area restaurants compete with entries like The Bricks' Here to Mars (Beefeater Gin, cranberry-rosemary compound, fresh lemon juice, handmade almond orgeat, handmade falernum, topped with fresh ginger soda) and Datz's Kiwi Be Friends (Malibu Black Rum, coconut water, lime juice, kiwi Monin and ginger-lime foam). 1/31, 7-10 p.m., Nova 535, St. Petersburg, highballtampabay.com (where you'll also find video previewing the competing cocktail
Sing Out Tampa Bay with The Florida Orchestra. Come belt one out at the Mahaffey with TFO Music Director Michael Francis, who will lead the audience in familiar favorites from Broadway, film, symphonic, and popular repertoire. This year's edition will feature local soul and R&B singer Alex Harris alongside the onstage and audience choirs. 1/31, doors open at 6 p.m. and seating begins at 6:30, Mahaffey Theater, St. Petersburg. Admission is pay what you can at the door. floridaorchestra.org.
FRIDAY-MONDAY
Sarasota Ballet: Redefined Movement. A program of dances by Sir Frederick Ashton (Les Rendezvous, with music by Daniel Auber); Paul Taylor (the company premiere of Brandenburgs, with music by Johann Sebastian Bach); and Dominic Walsh (I Napoletani). 1/31-2/3, FSU Center for the Performing Arts, 5555 N. Tamiami Trail, Sarasota, sarasotaballet.org.
SATURDAY
A Gala Evening w. Bernadette Peters and the Florida Orchestra. 
The headliners of the last two Florida Orchestra fundraising galas at the Mahaffey — Sting in 2018, Seal in 2019 — tore the roof off the place (TFO Music Director Michael Francis rocks!) Bernadette Peters promises to be equally soul-shaking, if not quite as loud, because when Peters sings, audiences hang on her every note. With a particular affinity for Sondheim (she does the absolute best version of "Send in the Clowns" I have ever heard), she is not only blessed with a wide vocal range, she's also such a good actress that she lets you hear songs like you've never heard them before. Tickets are $75, $100, $150 and $200 at FloridaOrchestra.org and no doubt worth every penny. (Service charges apply. Concert tickets do not include the reception or dinner.) 2/1, 7 p.m., Mahaffey Theater, St. Petersburg, floridaorchestra.org.
Stageworks Gala: Come As Thou Art. Stageworks Theatre invites guests to dress as "The Creative Expression of Yourself" (or black tie, if that's easier) for their fundraising gala at the Bryan Glazer Family JCC. "Come as the people you were always meant to be," says the invite. "A surgeon, an Olympic skier, a tennis pro, a Garden Fairy, a Greek God, a Roman Warrior, Lost in Space, a guru, an animal spirit, a billionaire, a diva… whatever! Anything goes !" Now that sounds like a party. 2/1, 6:30-10:30 p.m., Bryan Glazer Family JCC, 522 N. Howard Ave., Tampa. Tickets start at $250. stageworkstheatre.org.
SUNDAY
Super Bowl LIV. Could it be? Could this be one of the rare Super Bowls that's actually more exciting than the commercials, the snacks or even the Puppy Bowl? With two young, talented (and it must be mentioned, kee-yooot) quarterbacks (the San Francisco 49ers' Jimmy Garoppolo and the Kansas City Chiefs' Patrick Mahomes); great comeback stories (the Niners went from a 4-12 record in 2018 to 13-3 in 2019, the Chiefs have come back and won games after falling behind 24-0 and 17-7); and J-Lo and Shakira shaking things up in the half-time show — well, yes. Yes, it could. 2/2, 6:30 p.m. on Fox. Pre-game coverage begins at 2. Pass the nachos.