It's tough right now for any of us to plan for the future, and that's painfully true for the artists and arts organizations our area is known for. Performances canceled or postponed, galleries and museums closed, movie shoots upended, everything in limbo and funds drying up — it's a scary time. Yet, in the midst of this, there are signs of hope and resilience, a belief that there will be a future for the local arts scene. Here are 10 heartening examples.
1. Season Announcements
When performing arts companies announce their plans for an upcoming season, it's always a moment bathed in hope. But a 2020-21 season announcement? That's an occasion for joy (or at least cautious optimism). Sarasota Ballet opens its 30th anniversary season in October with a program of Balanchine, Paul Taylor and Ricardo Graziano; Opera Tampa opens with Gilbert & Sullivan's Pirates of Penzance in January (it had originally been scheduled for March of 2020); and freeFall Theatre hopes to make their announcement in June, having had to suspend their very successful (and ironically named, as it turned out) "Ghost Light" season in March in the middle of the run of Lone Star Spirits. 
2. Theater companies having virtual fun
Just because the actual stage is dark doesn't mean that the fun has to stop online. American Stage has announced a smorgasbord of virtual attractions for the summer, including a Shakespeare Lite Festival in June and a 10-minute New Short plays Festival in July. Their summer camps and classes are going virtual, too. Jobsite is keeping its communal spirit alive with "One from the Vault," a series of video musings by company members, and keeping its sense of play alive with entertainments like the MadLib the Bard game. Stageworks (info@stageworkstheatre.org) is mixing fun and learning with online audition workshops, Saturday morning storytimes, video song parodies and yoga classes.
The trove of performing talent at the Straz and the Patel Conservatory yields, no surprise, an abundance of online entertainment at strazcenter.org: Opera Tampa aria clips, Patel alumni Zoom concerts, informative posts on dance and performing arts flicks, even a clown makeup tutorial. But nothing beats the giddy good cheer of Zach Hines and Roxanne Gallo, co-hosts of Tampa Total Request Live!, a video series featuring performances by talented locals like Jeremy Gloff and Julia Rifino with ample opportunities to leave tips via Venmo or Paypal. 
In the category of things worth looking forward to, the 2021 opening of Fairgrounds, the 12,000-sq-ft. experiential art exhibition in South St. Pete, is high on the list. And it was certainly a hopeful sign of good things to come when they issued a request for proposals in search of artists with ideas for making weird, wacky and wonderful things happen there. "It's exciting to launch our first call to artists, especially during this extraordinary time," Fairgrounds CEO and founder Liz Dimmitt told the Tampa Bay Times in April. We couldn't agree more.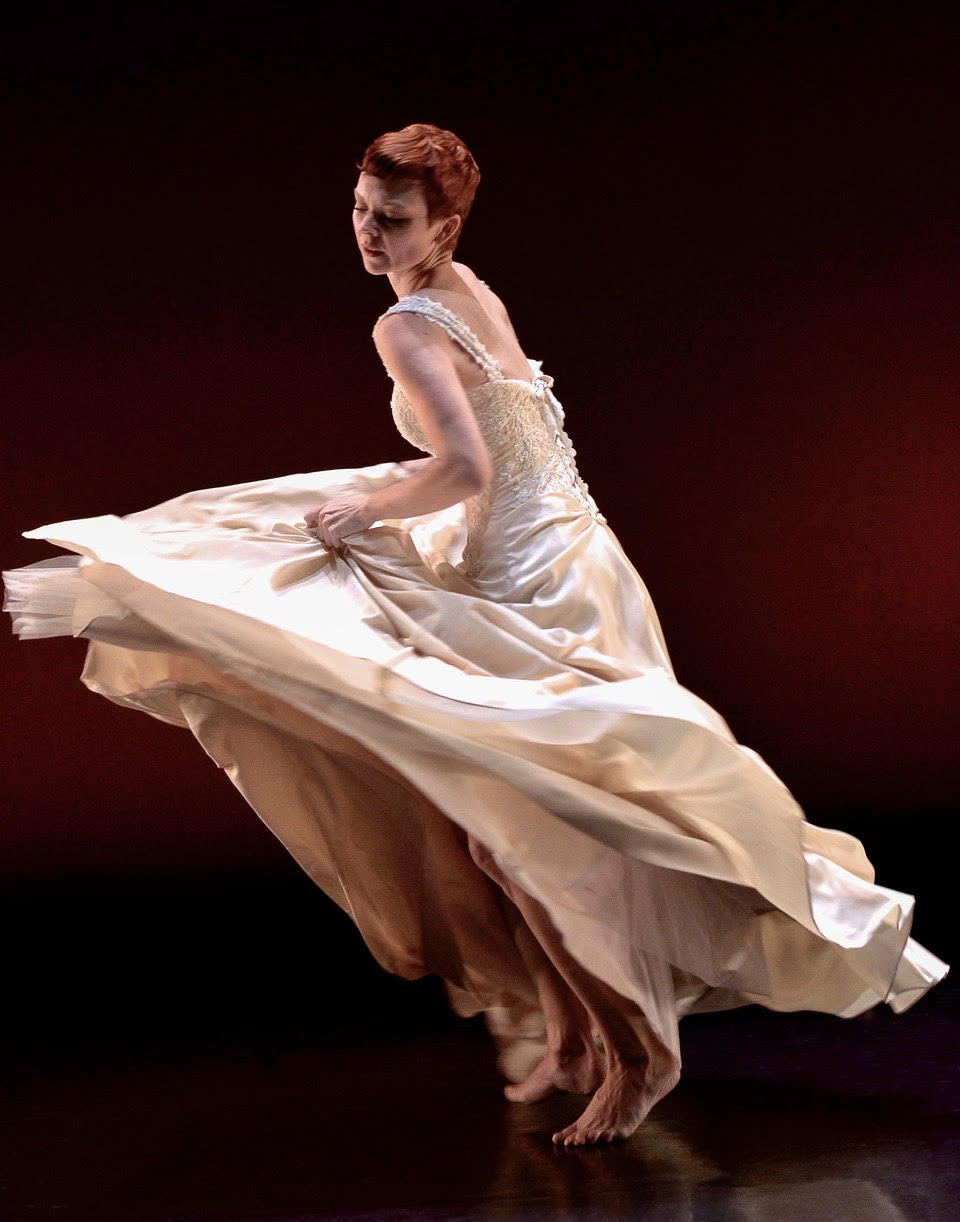 Dance fans ached at the cancellation of this year's BEACON dance event at the Palladium, not least because it meant we missed out on an opportunity to see the exquisite moves of the series' co-founder, Helen Hansen French. So it was good to hear that, beginning May 18 under the auspices of St. Petersburg College, she was going to start offering students a glimpse of how she learned to move like that  — via Zoom classes in the Alexander Technique, described by actress Juliette Binoche as "a way to transform stress to joy."
A survey done by Creative Pinellas, the County's arts agency, reported that the estimated loss of revenue and employee-related income due to cancellations and closures in the arts community over a 90-day period was "a staggering $5.4M." But thanks to the unique and speedily assembled creation of the Arts Community Relief Fund by Creative Pinellas, the St. Petersburg Arts Alliance, the Foundation for a Healthy St. Petersburg and the Pinellas Community Foundation, close to $100,000 was raised and distributed to artists, arts organizations and creative businesses in response to hundreds of applications. At press time, applications had been reopened, thanks to donations and funds raised by the Virtual Arts Festival May 10. 
I'll 'fess up — I'm on the board, so I have a bit of a bias. But I really do think that there's an incredible amount of good stuff coming out of Creative Pinellas. The aforementioned Virtual Arts Festival, for instance, was an unexpected joy, technical glitches and all. The CP website, creativepinellas.org, is rich in online resources and entertainment, including Arts Coast Journal and the Arts In series of performances and interviews. And coming up at press time was another virtual coming-together: the May 14 opening reception for the 2020 Emerging Artists Exhibit.
The staff at St. Pete's Museum of Fine Arts are as industrious as the bees busily making honey on the museum's roof. The galleries may be closed for now, but there's lots to see and do at mfastpete.org/mfa-from-home: video highlights from the collection, "Art Break" activities for kids, MFA-inspired puzzles and games for all ages, and virtual events, like a Facebook live field trip to see those honeybees on the roof and book club conversations via Zoom. Next up on May 14 at 6:30 p.m.: a Zoom book club discussion of Optic Nerve by Argentinian novelist Maria Gainza.
Somehow it's a particularly hopeful sign when an arts organization called Imagine reopens, especially when it's a museum full of awe-inspiring studio glass like the Imagine Museum in St. Pete's Grand Central District. Admittedly, and commendably, they're only taking baby steps at first, opening Wednesdays through Sundays from Noon to 4 p.m., with timed ticketing allowing 10 people practicing safe distancing per 15 minutes, and masks required on visitors and staff. Pre-purchased tickets recommended; call 727-300-1700 or email kdietz@imaginemuseum.
Leave it to The Studio@620, Bob Devin Jones and playwright Sheila Cowley to come up with this entirely new (to me, at least) art form: five-minute comic plays performed live via conference call. Just make a donation at thestudioat620.org and you'll get the telephone number to dial in and listen to any or all of the performances, which are scheduled for 7:45 p.m. Sundays through Thursdays beginning Sun. May 17 and running through June 4. Another full disclosure moment here: I'm in the rotating cast of performers, and I am delighted not only because I get to fool around with the likes of Ned Averill-Snell, Eugenie Bondurant, John Huls, Jan Neuberger, Mary Rachel Quinn, Mimi Rice, Stephanie Roberts and Kate Young, but because Sheila's three plays are a treat — full of silly wordplay and adorkable characters that I think kids and their stressed-out grownups will thoroughly enjoy. And hey, they're only five minutes long! (Although you can hang around on the call after the actors are done and chit-chat if you like.) It's live theater with performers and audience all safe at home. As Bob Devin says, "Here's to making theater in any way we can."