A one-man show about one extraordinary man, a Sundance hit with a Walking Dead connection, Tampa Bay Pizza Week and lots more reasons to get out and about (or stay home and get entertained).
Satchmo at the Waldorf at American Stage.
A play about the inimitable jazz trumpeter Louis "Satchmo" Armstrong in which one actor plays all three characters: Armstrong; his white manager, Joe Glaser; and Miles Davis. If anyone can pull off this triple-threat challenge, it's the consummate actor L. Peter Callender; if anyone knows Louis Armstrong, it's playwright, critic and Armstrong biographer Terry Teachout; and if any theater company can pull off a virtual production of Satchmo at the Waldorf, it's American Stage, whose one-woman show about Katherine Hepburn knocked our socks off earlier in the year. Virtual performances take place at 2 and 8 p.m. Feb. 19-28; check americanstage.org for ticket information. (Fun fact #1: If Teachout's name rings a bell, it might be because he's the theater critic for the Wall Street Journal, and he just wrote a rave review of Jobsite's livestream of Doubt. Fun fact #2: The director of Satchmo is Ted Lange, and if his name is familiar, then you must have been a fan of The Love Boat. Lange's video message on the American Stage site is an ebullient blast from the past — he's got a salt-and-pepper goatee now, but he is still so Isaac!)
Green Light continues to book the buzz-worthiest movies around. Fear of Rain, the thriller co-starring St. Pete's own Eugenie Bondurant, enjoyed a week of sellouts (with more screenings scheduled for next week), and this Friday begins the run of Minari, a major award-winner at Sundance that follows a Korean immigrant family's attempt to build a future for themselves on a tiny farm in Arkansas. The star, Steven Yeun of The Walking Dead, was the subject of an in-depth cover profile in a recent issue of the NY Times Magazine. Find showtimes and reserve tickets for Green Light screenings here. The film's Oscar-winning production company A24 (Moonlight) has also launched a virtual cinema platform to supplement Minari's limited theatrical release.
Sorry to Bother You & For Colored Girls in Ruth Eckerd's Black History Month Film Series.
Two films with amazing casts are featured this weekend in Ruth Eckerd's excellent series at the Bilheimer Capitol Theatre. Saturday at 7 p.m. it's the dark comedy Sorry to Bother You, about a young black telemarketer who adopts a white accent to succeed at his job and gets embroiled in a corporate conspiracy; the cast includes Lakeith Stanfield, Tessa Thompson, Terry Crews, Patton Oswald, Danny Glover and the aforementioned Steven Yeun. On Sunday at 3 p.m. it's For Colored Girls, Tyler Perry's film adaptation of Ntozake Shange's award-winning play; it stars Janet Jackson, Whoopi Goldberg, Phylicia Rashad, Thandie Newton, Kerry Washington and a whole bunch of other familiar names.
From Telemann to Mozart with The Florida Orchestra
On Saturday at 2 & 8 p.m. at the Mahaffey, Jeannette Sorrell conducts from the harpsichord for Telemann's Overture Burlesque, Mozart's Symphony No. 33 and more. And at 5 p.m. on Saturday, TFO's David Smith is featured in Mozart's Horn Concerto No. 3, designed for a true virtuoso. Plus, Prokofiev's Symphony No. 1 and more. Daniel Black conducts.
Get a $10 Pizza deal during Tampa Bay Pizza Week.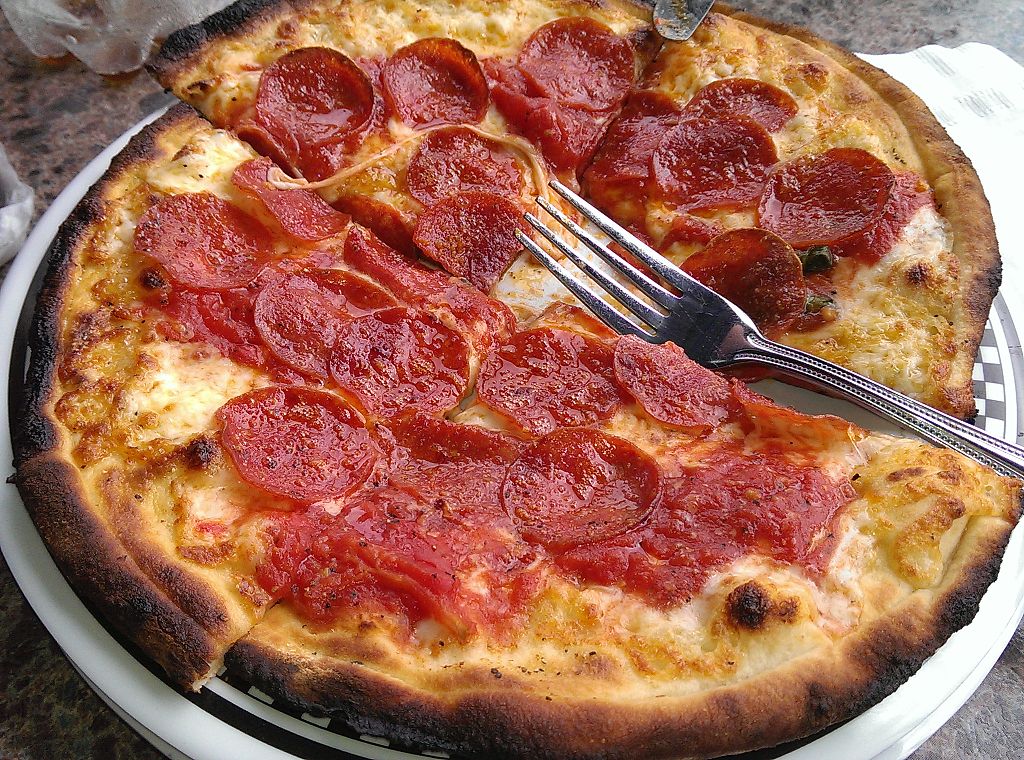 From now through February 28, participating pizza joints throughout the Bay area will be offering deals on signature pies and secret menu specialties for $10 and under. Exclusive pricing on Peroni beer, too, and a portion of the proceeds benefits Metropolitan Ministries. To take advantage of Tampa Bay Pizza Week, all you have to do is ask for the Pizza Week special. Find a list of restaurants and their pizza specials here.
LOCALTOPIA: The much-loved annual festival — "St. Pete's largest 'Community Celebration of All Things Local'" — returns to Williams Park for its eight year on Saturday 2/20, with close to 200 vendors and adjustments made for Covid-19: mask requirements, reduced capacity, etc. But even if the crowds are not as elbow-to-elbow as in past years, there'll still be plenty of opportunities to buy local, eat local and enjoy local music. 10 a.m.-5 p.m., 350 2nd Ave. N., St. Petersburg, localtopia.keepstpetersburglocal.org.
Which leads us to…
The Great Outdoors! That's the theme of duPont Registry Tampa Bay's March/April issue, and we're already bringing you a taste of the issue online. Check out the following stories by Eric Snider on outdoor sports that are seeing a major boost in popularity during the pandemic.
Disc Golf: A uniquely accessible sport that's soaring in popularity
Pickleball: It's not just for seniors anymore (but they still play, too)
The bicycling boom: The wheels just keep on turning
And while you're thinking of getting outside, check out this recent Wanderlocal post and video from our intrepid Airstreamers Lauren Davenport and Daniel Fernandez. They found their way to Hot Springs, Arkansas last November and found out just how hot those springs really are. (Their timing was good; as we know, Arkansas is looking anything but hot at the moment.)
Finally, don't miss these two shows I previewed in last weekend's top ten, both of which I've now seen and both of which are being performed live in safe, socially distanced environments:
Lifespan of a Fact at Stageworks. It's already won the coveted Two Thumbs Up rating from Theatre Tampa Bay, and no wonder. The story — in which a magazine fact checker challenges multiple details in an essay by a celebrity author — goes deep into the difference between "accuracy" and "truth," but the play is not a dry think piece; it's a fully engaging battle of wits performed with intelligence and verve by three terrific actors: Chris Jackson as the fact checker, Ned Averill-Snell as the writer and Susan Haldeman as the editor forced to negotiate between them. Directed by Stageworks Producing Artistic Director Karla Hartley, it's a fitting tribute to the memory of the theater's founder, Anna Brennen, a major force in Tampa's theater history who died last week. 2/19-28, stageworkstheatre.org.
Love, Loss and What I Wore at St. Petersburg City Theatre. For any woman (and no doubt for some men) whose identity has ever been tied up in the choice of what to wear (or what not to wear), this breezy, often touching series of monologues adapted by Nora and Delia Ephron and performed by a charmingly eclectic and well-directed cast will be a great evening out. 2/19-21, spcitytheatre.org.