Weekend Top Ten 2/20-23: Foodfests, Flamingos, Mean Girls and more….
Why would you live anywhere else when Tampa Bay has weekends like these? Here are this weekend's Top 10 categories — featuring (a lot more than 10)  fun things to do, see, hear and eat from Thursday through Sunday.
EAT UP!
Art and Seafood on the Waterfront. Any old weekend is a good weekend to visit Safety Harbor, but if you like seafood you should head there on Saturday, where food trucks and local restaurants will be dishing out the fish in Waterfront Park. Plus, since it's Safety Harbor, there's art (a juried show) and live music. 2/22, 11 a.m.- 9 p.m.
Brunched. Blueberry & ricotta pancakes, chicken & waffles, biscuits & gravy and even some dishes without ampersands in them —  that's what you get at Brunched, Creative Loafing's celebration of the weekend meal. Unlimited brunch bites by local restaurants, bottomless mimosas, a bloody mary contest and more. 2/22, 1-3 p.m., Tampa River Center at Julian B. Lane Riverfront Park, 402 W. Laurel St., Tampa. 
Super Greek Festival. It's not just Greek, it's Super-Greek! Three days of food, drink, music, dance and more at St. Stefanos Greek Orthodox Church in West St. Pete (near Tyrone). Bring on the gyros! 2/21-22, 11 a.m.-10 p.m.; 2/23, 11 a.m.-6 p.m. 3600 76th St. N., St. Petersburg. 727-345-8235.
Tampa Bay Jewish Food Festival. Where do you get a good pastrami sandwich around here? At this festival, for one, where there'll also be knishes, kugel, kosher hot dogs and chocolate babka and all those other delectable specialties, plus music, lectures, demos and more. 2/23, 10:30 a.m.-2:30 p.m., Temple B'nai Israel, 1658 S Belcher Road, Clearwater. 727-531-5829.
STAY CLASSY
Black Violin at the Straz. Heart-stopping string-plucking from a duo that mashes up classical, hip-hop, string instruments and turntables. 2/20, 8 p.m., Straz Center.
Sphinx Virtuosi: "For Justice and Peace." Comprised of 18 of the nation's top black and Latinx classical soloists, Sphinx Virtuosi is doing a three-day residency at the Museum of Fine Arts in conjunction with its Art of the Stage exhibition, culminating in a concert that includes arrangements of John Williams's scores for Schindler's List and Angela'sAshes as well as pieces by Astor Piazzolla and black British composer Phillip Herbert. 2/21, 7-9 p.m., MFA, 255 Beach Drive NE, St. Petersburg, 727-896-2667. Concertgoers will have access to the Art of the Stage expedition as well, beginning at 6 p.m. 
Florida Orchestra: Beethoven's Violin Concerto. Beethoven's only violin concerto is in the hands of brilliant Dutch violinist Simone Lamsma, part of TFO's two-year Beethoven celebration. It is framed by Beethoven's Coriolan Overture and Bartók's Concerto for Orchestra. Christoph König conducts. 2/21, 8 p.m. at the Straz; 2//22, 8 p.m. at the Mahaffey, and 2/23, 2 p.m. at the Mahaffey
GET FESTIVE
Heights Unites Music & Arts Festival. What does the Heights unite around? Given that it's Seminole Heights, it's music, art and beer. The celebration, founded in 2018 by the South Seminole Heights Civic Association in collaboration with Brew Bus Brewing, features a whole bunch of great national and local bands. 2/22, 2 p.m., Brew Bus Brewing, 4101 N. Florida Ave., Tampa.
29th Annual Dunedin Mardi Gras Parade and Festival. Yes, Fat Tuesday is not till, um, Tuesday, but leave it to Dunedin to make a Saturday festival out of this most party-friendly event. Billed as one of the largest Mardi Gras celebrations in the Southeast (I hear there's a slightly bigger one in Louisiana somewhere), the fun begins at noon with music, food and street vendors, and the parade begins at 7 p.m. in front of the Dunedin Stadium, runs along Douglas Avenue and ends near Skinner Boulevard. 2/22, Noon-11 p.m., Dunedin.
Clearwater Sea-Blues Festival. Two days of great blues and tasty seafood in Clearwater's Coachman Park. Artists include Allen Stone, Reverend Barry & the Funk, Tab Benoit, the Betty Fox Horn Band and many more. 2/22-23, Noon-9 p.m., Coachman Park, 301 Drew St., Clearwater.
Flamingo Festival. So many things to love about St. Pete's Sunken Gardens, but the flamingos are tops. A new flock arrived from San Antonio Zoo just four years ago, and Sunday's Flamingo Festival is the birds' "birthday" celebration, with admission supporting a future education garden. "Flamosas" will be served, among other treats, and if you wear pink you get $1 off admission. 2/23, Noon-4:30 p.m., Sunken Gardens, 1825 4th St. N., St. Petersburg.
GO, DOGGIES!
Gulfport's Get Rescued. Dog-friendliness is among Gulfport's many charms, so it's entirely apt that the town holds this annual pet rescue street fair, which features an adoptable pet parade, a wiener dog race, training demonstrations, animal rescues, food and entertainment. 2/22, 10 a.m.-5 p.m., Gulfport Beach Park, 5730 Shore Blvd., Gulfport.
GO SHOPPING
Trashy Treasures at Dunedin Fine Art Center. Billed as "Tampa Bay's most loved art garage sale," Trashy Treasures is indeed a treat. People donate art works and art supplies to DFAC, and savvy shoppers are invited to bid on them during a party and silent auction on Friday night and/or try their luck at a first- come first-served garage sale Saturday. The fun is in the hunting! 2/21, 6-9 p.m. ($10), and 2/22, 10 a.m.-2 p.m (free), DFAC, 1143 Michigan Blvd., Dunedin.
Localtopia. Downtown St. Pete's Williams Park comes alive with the 6th annual celebration of all things local, presented by the business alliance Keep St. Pete Local.  Billed as the biggest Localtopia yet, it will feature more than 250 vendors, a Food Truck Rally Alley, and multiple "Villages" devoted to arts, family, plants and wellness. 2/22, 10 a.m.-5 p.m., Williams Park, 330 2nd Ave. N., St. Petersburg.
St. Petersburg Fine Art Festival. Local, regional and national artists working in all kinds of media sell their wares in Downtown St. Pete's bucolic Straub Park. 2/22-23, 10 a.m.-5 p.m., 198 Bayshore Drive NE.
HAVE VISIONS
An Evening with Neverne Covington. The Warehouse Arts District hosts an artist's talk on the closing day of "Relative Motion: Focused Observations by Neverne Covington," which showcases Covington's fascination with "rhythm, pattern, and repetition" and "the viscosity and consistency" of the media in which she works. 2/21, doors at 6 .m., artist's talk at 7 p.m. Tully-Levine Gallery at the ArtsXchange, 515 22nd St. S., St. Petersburg.
Modern Women: Modern Vision, Works from the Bank of America Collection at the Tampa Museum of Art. The work of women photographers in the 20th and early 21st centuries from Berenice Abbott to Cindy Sherman. 2/20-5/24, Tampa Museum of Art.
HEAR VOICES
Judy Collins at the Cap. Still vital at 80 (!), Judy Blue Eyes is sailing into the winter of her years with her usual grace and ethereal voice and a new album — called, aptly enough, Winter Stories. 2/23, 7:30 p.m., Bilheimer Capitol Theatre, 405 Cleveland St., Clearwater.
Gregory Porter & Ledisi at the Mahaffey. He's a nationally acclaimed singer with a rich velvety baritone and she's a singer and actress who's been acclaimed as one of the best soul singers of her generation. 2/21, 7 p.m., Mahaffey Theater (Duke Energy Center for the Arts), St. Petersburg.
Becca McCoy. Local treasure Becca McCoy, the mega-talented singer/actress, moved to Chicago recently (sob), but she's paying us a welcome return visit on Saturday night to reprise her acclaimed one-woman show Pearl in the Hogwaller, accompanied by James Weaver on the piano. 2/22, refreshments and silent auction at 6 p.m.; doors open for concert at 7 p.m.; concert at 7:30 p.m. followed by a reception.Unitarian Universalist Church, 100 Mirror Lake Drive N., St. Petersburg, 727-898-3294.
JUST BREATHE
Land Dive Team: Tarpon Springs. Artist/environmentalist Hope Ginsburg, whose "Sponge Exchange" exhibition is currently at the USF Contemporary Art Museum, travels to Tarpon Springs on Sunday to talk about one of her main concerns, sea sponges. She's giving a talk at 3 p.m. at  the Leepa-Rattner Museum of Art (600 E. Klosterman Rd. E, Tarpon Springs), followed by a "sited meditation" at 6 p.m. at The Sponge Exchange (735 Dodecanese Blvd.) in which trained participants in scuba gear will meditate on land accompanied by a musical score, inviting viewers to breathe along and contemplate our environment and its species. 2/23, 3 & 6 p.m.
KNOW YOUR WORLD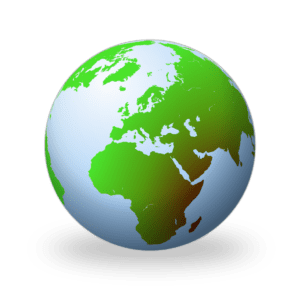 The St. Petersburg Conference on World Affairs. The conference wraps up its final two days with panels on a wide range of topics, from India to architecture, from media literacy to human evolution, including one with the arresting title, "Coming Home: How Black Americans Will Reelect Trump" (Friday, 2:30 p.m., USF St. Pete Kate Tiedemann College of Business), and concludes Friday night at 7 p.m at Eckerd College's Fox Hall with a speech by General John Nicholson (retired), recently the commander of NATO and U.S. forces in Afghanistan. 2/20-21, stpetersburgconferenceonworldaffairs.com.
SEE 'EM BEFORE THEY CLOSE
Mean Girls at the Straz. The hit Broadway musical based on Tina Fey's sharply funny movie satire of teen cliquedom. 2/20-23, Straz Center, Tampa; final performances Sunday at 2 and 7:30 p.m.
Morningside at Stageworks. A group of women in Atlanta — played by some of the funniest actors ever to grace local stages, including Karla Hartley, Jonelle Meyer, Kari Goetz, Susan Haldeman, Emily Belvo and Jaime Giangrande-Holcom — gather for the worst baby shower ever. 2/21-23, Stageworks Theatre, 1120 East Kennedy Blvd, Suite 151, Tampa, Sunday matinee sold out.
Skeleton Crew at American Stage. The company returns to the work of MacArthur "genius" playwright Dominique Morisseau (after staging her play Pipeline last year). Skeleton Crew, one of the most acclaimed plays in her Detroit trilogy, is set in 2008 in a dying auto factory where four co-workers are trying to navigate their relationships and uncertain future. 2/20-23, American Stage, 163 3rd St. N., St. Petersburg. Sat. & Sun. matinees sold out, final performance Sun. at 7 p.m.
SHUFFLE ALONG
Equality Shuffle and LGBTQ+ Youth Art Show. Shuffleboard, snacks and an art show by artists 6-18. It's all in family-friendly fun and a great way for LGBTQ folks and their friends and allies to hang out with each other on a Sunday afternoon. BYO picnic lunches and dogs on leashes are welcome. 2/23, Noon-3 p.m., Mirror Lake St. Petersburg Shuffleboard Club, 559 Mirror Lake Drive N, St. Petersburg. 727-822- 2083.