A new food hall, two film festivals, Dining Out for Life — plus wiener races! It's going to be a weekend to savor.
22 South Food Hall opens. South St. Pete's historic Manhattan Casino enters a new phase beginning Friday, home to a food hall, culinary-business incubator and event space. Seven restaurants will share the hall, and it's a tempting array, ranging from sushi to BBQ to Ray's Vegan Soul, with an American restaurant called VJ's in honor of the late Bucs star Vincent Jackson, part of the investment team that took over management of the Casino in 2017. 642 22nd St. S., St. Petersburg, facebook.com/22southfoodhall
Dining Out for Life 2021. As we deal with Covid, it's worth remembering that another epidemic — HIV/AIDS — is not yet over. While huge progress has been made in treatment, local AIDS care providers like St. Petersburg's EMPATH Health continue to be vitally important, which is why the national tradition of Dining Out for Life remains a crucial fundraiser. Contributing is deliciously simple: go to diningoutforlife.com to find the list of participating restaurants in Tampa Bay, go out for a meal at one (or several) of them on Thursday, and a portion of the proceeds will go to Empath Partners in Care (EPIC). Special shoutout to David HItterman of The Frog Pond, who has been participating in DOFL for 15 years and whose Redington Beach restaurant is donating 100% of its proceeds from 7 a.m.-2 p.m. Thurs. Apr. 29, diningoutforlife.com/city/tampa-bay
Film fests. The Oscars are over, but there's still lots of excitement in store for local movie buffs starting this weekend. The 16th Annual Sunscreen Film Festival returns to AMC Sundial Apr. 29-May 2 with its usual engaging mix of films, workshops and networking opportunities, and the 23rd Annual Sarasota Film Festival screens more than 150 films both in-person and virtually from April 30-May 9. Sarasota's opening night film (4/30, 7 p.m., CMX Cinebistro Siesta Key) is a documentary about the ageless Rita Moreno, who won an Oscar for West Side Story in 1962, announced the Best Picture winner at Sunday's Oscars, and plays a role in Steven Spielberg's remake of West Side Story coming out later in 2021. Talk about a star with staying power!
The Valspar Championship. Fore! Many of the world's top golfers return to Innisbrook's Copperhead Course this weekend, including #1-ranked Dustin Johnson and Paul Casey, the only player to ever win back-to-back Valspars. 4/29-5/2, valsparchampionship.com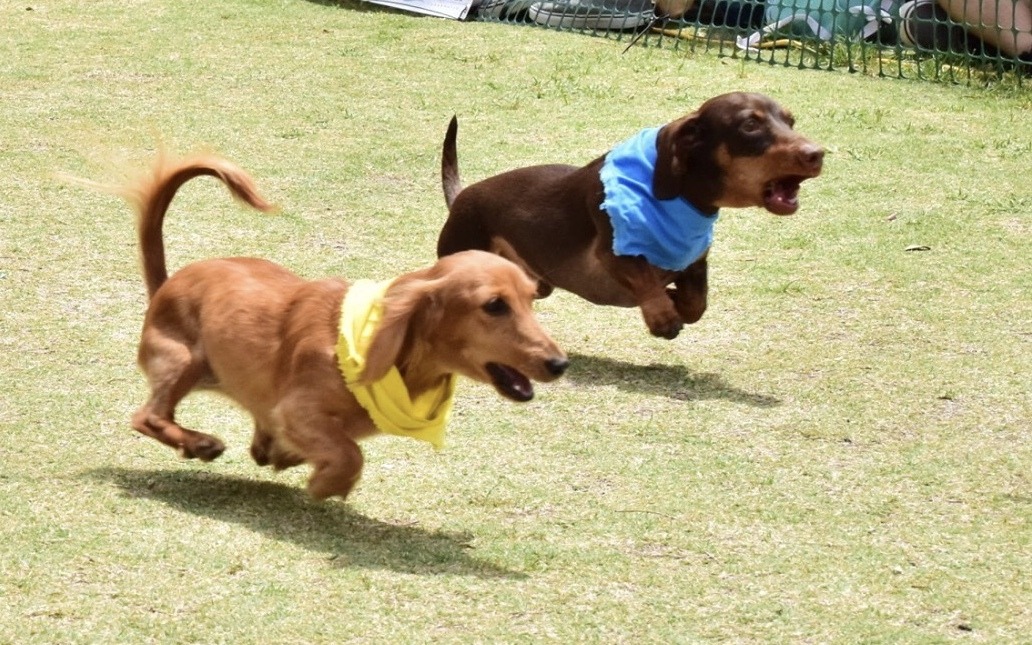 Derby Day. On May 1, you can go to the dogs or run for the roses — or both. At the Florida Wiener Dog Derby to benefit dachshund rescue, dogs compete for awards like 'Best Nose' and even non-wieners are welcome to join in the fun. 11 a.m.-6 p.m., Mary Help of Christians Center, 6400 E Chelsea St., Tampa, floridawienerdogderby.com. After watching the dogs, head home, don your most fetching hat, make a mint julep and watch the horses — the 147th annual Kentucky Derby in Louisville. I'm betting on a horse named Bourbonic — because… the name? How could you not? Race coverage begins on NBC at 2:30 (and two hours earlier than that on NBC Sports), but the actual race doesn't start till approximately 6:57 p.m. kentuckyderby.com.
Rally for the Cure: Fun Walk, Road Rally & Car Show. The Tampa-based National Pediatric Cancer Foundation is holding two events on Saturday to celebrate the launch of National Cancer Research Month. Festivities will begin with a 1-mile fun walk on Bayshore Drive adjacent to Vinoy Park in St. Petersburg and continue with The Motor Enclave Rally for the Cure, which will take place at Tampa's Sparkman Wharf. For a $10 donation, attendees can pre-register online for the walk or simply arrive at Vinoy Park at 9 a.m. to walk a mile around the beautiful waterfront in support of pediatric cancer research. During their walk, guests will enjoy a car show presented by The Motor Enclave, and at 11:30 a.m. engines will roar as the Motor Enclave Road Rally begins its procession across the bay to Sparkman Wharf, where the cars will remain on display until 2 pm.  npcf.cc/walkandrally, 813-269-0955.
The Good Folk Follies & Silent Auction for Creative Clay. The beautiful work done by and for artists with disabilities at Creative Clay will be celebrated on Saturday May 1 with the Good Folk Follies, a variety show, from 7-8 p.m. on Facebook Live, with the silent auction continuing online till Friday, May 7. "We wanted to create a fun and quirky event for our spring fundraiser," said Creative Clay CEO Kim Dohrman, "and this really fits the bill." Sounds like it, with an entertainment lineup that includes magic, opera, Irish step dance, Mark Byrne The Ballon Guy, and a duet by Creative Clay Community Arts Manager Emily Turnage and Pinellas County Schools' Transition student, Cory B. creativeclay.org, facebook.com/creativeclaystpete.
The Florida Orchestra plays Dvorak's New World Symphony. Antonin Dvorak's gorgeous Symphony No. 9 in E Minor, From the New World, was inspired by his time in late-19th-century America and his exposure to African-American indigenous musics. Former TFO resident conductor Thomas Wilkins will conduct the program, which begins with Hiawatha Ballet Suite by the 19th-c. British composer Samuel Coleridge-Taylor, whose career was heavily influenced by traditional African music and poetry. Sat. 5/1, 2 & 8 p.m., Mahaffey Theater, the.floridaorchestra.org. Watch the concert video here.