Calling all theater goers, Blues lovers, memorabilia addicts, carnival junkies, and Bingo players – what a great weekend for you and for everyone in Tampa Bay that loves fun. Call your friends, corral the kids, and discover, all over again, how lucky we are to live here.
Thursday
Tampa Bay Wine & Food Festival
Hyde Park Village & Curtis Hixon Waterfront Park, Tampa
The Tampa Bay Wine and Food Festival celebrates the culinary talents of the incredible chefs and gastronomic masters in Tampa, St. Petersburg, and its surrounding areas. This destination event will feature a variety of experiences that will bring together national wine and spirits producers and brands curated to highlight and celebrate the remarkable culinary abilities throughout the Tampa Bay area. The event will support and benefit local charitable initiatives in the Tampa Bay area with Community Initiatives Foundation's EAT SMART campaign, whose mission is to support the health and wellness of our youth in the festival destination.
April 13th-15th Tickets and more information here.
Beach Blanket Bingo @ The Sugar Sand Fest
Pier 60, Clearwater Beach
Get ready to sing along and play THE ORIGINAL BANDINGO® Music Bingo on the beach! Join friends and neighbors at the Sugar Sand Festival on Thursday for a chance to win amazing prizes while enjoying the sunset. It's free to play, so bring the family for a fun evening at the beach!
Make sure your smartphone  is fully charged as this event is paperless and environmentally friendly.
April 13th @7pm-9pm More information here.
17th Annual Palm Harbor Fest
Downtown, Palm Harbor
Sometimes, no matter your age, you just need to go to a carnival – reide the rides, play the games, eat the cotton candy and deep fried everything. It just brings out the kid in us all. So, come out and Enjoy all the Food, Fun, Rides, Games and Miles of Smiles at this year's Palm Harbor Fest!! 4 days of fun!
Thursday, April 13: 4p-9p (Soft Opening)
Friday, April 14: 3p-9p
Saturday, April 15: Noon-9p
Sunday, April 16: Noon-5p
Celebrate Downtown Palm Harbor, visit the Local Merchants, and Join your Neighbors in this Family Fun Event.
April 13th – 16th  Tickets, event times and more information
here
.
Newly Opened – To Kill a Mockingbird w/ Richard Thomas
The Straz Center, Tampa 
All rise for Academy Award® winner Aaron Sorkin's adaptation of Harper Lee's Pulitzer
Prize-winning masterwork. The New York Times Critic's Pick TO KILL A MOCKINGBIRD is
"the most successful American play in Broadway history." (60 Minutes). New York Magazine
calls it "a real phenomenon. Majestic and incandescent, it's filled with breath and nuance and
soul." With direction by Tony Award® winner Bartlett Sher, TO KILL A MOCKINGBIRD
— "the greatest novel of all time" (Chicago Tribune) — has quickly become "one of the greatest plays in history" (NPR).
Emmy Award®-winning actor Richard Thomas will play the role of Atticus Finch in the national tour.
April 11th – 16th  Tickets, performance times, and more information here.
Blues Fest Kickoff event with Tommy Castro
The Palladium, St. Pete
Before the Blues Festival officially begins in Vinoy Park on Friday, there's a very cool kick-off party at the Palladium on Thursday night. Internationally famous award winning  R&B guitarist, Tommy Castro  stops in Tampa Bay to start the festivities off right.  It will be an intimate evening of great music before the big crowds descend on Vinoy Park tomorrow.
April 13th @8pm – Doors open at 7. Tickets and more information here.
Friday
Opening Day- Tampa Bay Blues Fest
Vinoy Park, St Pete.
A top tier 3-day event in Tampa Bay, Blues Fest has brought together some of the most famous R&B musicians and groups in the world for almost 30 years. It is arguably the premier Blues festival in Florida. This year's talent includes: Tower of Power, The Fabulous Thunderbirds, Robert Clay, Tab Benoit, and so many more. Tommy Castro will be returning tot he festival after the palladium opening event. It's just t oo good to miss!
April 14th – 16th @10am  – Tickets, performance schedules, festival hours and more information here.
I Am Jaques Dutronc by Jim Russell
Carrollwood Players Theatre, Tampa
In this musical fantasy/comedy based on his life and music, Dutronc, a Sinatra–like French superstar of the 60s,  becomes a time-traveling rock star when he must atone for his mistakes in order to get into heaven. A colorful cast of characters, including God, who is a female, help him along his journey, with the dialogue of the play in English and the performances of Dutronc's musical hits entirely in French.
I am Jacques Dutronc is a love letter to French music and culture, with a sci-fi twist and lots of comedy that audiences will love.
April 14th – 23rd  Tickets, performance dates & times, and more information here.
Saturday
Floridania Fest – The Florida Memorabilia Show
The Gulfport Casino, Gulfport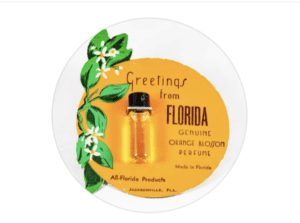 There's something about vintage Florida memorabilia – the camp, the kitsch, the nostalgia, bright colors, the alligators and orange blossoms. It all reminds me of many vacations spent in Miami Beach while growing up n NY.  In the very cool atmosphere of the Gulfport waterfront, it's sure to be a blast and have something for everyone! Try something a little different.
April 15th @9:30am-4pm (Last adm @3:30)  Tickets, and more information here.
32nd Annual SPCA Tampa Bay Pet Walk
St. Pete &  Clearwater
​New this year, Pet Walk is happening at two locations!
North Straub Park in St. Petersburg and OCC Road House and Museum in Clearwater.
SPCA Tampa Bay is so much more than just an adoption agency for cats and dogs. We are a For-All shelter and veterinary center. Being "For-All" means that SPCA Tampa Bay will not limit admission or refuse to take in a pet of any type or situation.
So join or form a team with co-workers, friends and family, or join as an individual virtual walker and start raising money TODAY to help support our organization's many programs that benefit the community.
April 15th Times for each locale and more information here.
Newly Opened – Ragtime – Book by Terrence McNally
Music by Stephen Flaherty
Lyrics by Lynn Ahrens
American Stage in the Park – Demon's landing, DTSP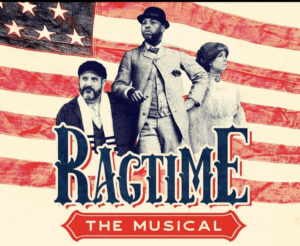 After two previews and Friday night's Gala Under the Stars event, tonight is the official public opening night  of a truly wonderful annual tradition – American Stage in the Park at Demon's Landing. Bring your blanket and a picnic – or buy food there and purchase a ticket for the seat section. Of course, you can bring your own chair and sit in the back a bit. The point is, every preference is covered.
Book written by St. Pete native, Terrence McNally, Ragtime is set in the melting pot of turn-of-the-century New York, three distinctly American tales are woven together – that of a stifled upper-class wife, a determined Jewish immigrant, and a daring young Harlem musician – united by their courage, compassion, and belief in the promise of the future and the power of the human spirit to overcome.
Runs through May 14th Tickets and more information here.
Have fun and stay safe out there!
Cindy
Send your events to cstovall5@gmail.com