Seven inches. Doesn't sound much, right? It's the length of a regular pencil. Or two credit cards placed end-to-end. Or four golf balls laid side-by-side. For techies out there, it's the length of the first iPad Mini.
But when you add seven inches between the axles of Bentley's Bentayga SUV, the result is quite remarkable. It takes the tall-riding four-door from luxury sport-ute, to an astonishingly-spacious, super-luxury flagship.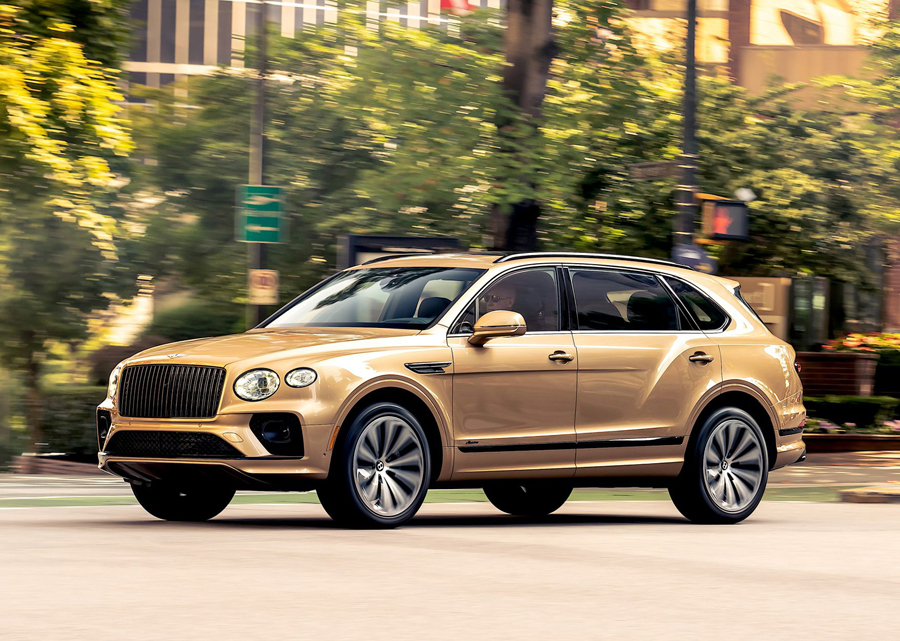 This is the brand new Bentayga EWB, short for Extended Wheelbase. It's stretched by precisely 7.1 inches to take the wheelbase to an elongated 125 inches and overall length to a non-trivial 208.9 inches.
And all seven-and-a-bit inches go into creating more space in the back seat, and rear doors that could have come off a barn. It means more space to stretch out, more space to kick off your shoes and cross your legs, more ease of climbing in and out.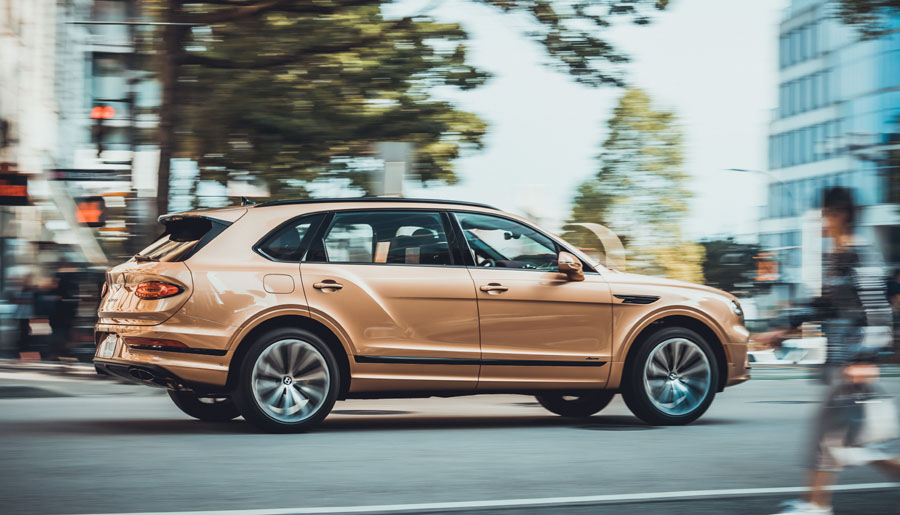 In keeping with all this extra rear seat volume, Bentley designers have enhanced the luxury feel even further with the option of a new, insanely-adjustable "Airline Seat" for the back.
And think Gulfstream G500 airline seats rather than back-by-the-lavatory Southwest airline seating.
This automotive BarcaLounger can recline up to 40 degrees and will automatically motor the front passenger seat as far forward and as upright as it'll go, and deploy a motorized, heated footrest. Goodnight; we'll wake you up when we get there.
If that isn't cosseting enough, both rear seats have an additional party-trick.
As well as heating and cooling, and giving you a Swedish Helga-style massage, they can monitor the temperature and humidity of your body using 177 individual sensors. These then stimulate muscles and help banish numbness. You might never have to visit a chiropractor again.
Bentley will charge an extra $11,195 for the Airline Seat option. But when prices of this new Bentayga EWB kick off at around $226,900 – a $30,900 premium over the regular Bentayga V8 – it's a small price to pay for such hedonistic comfort.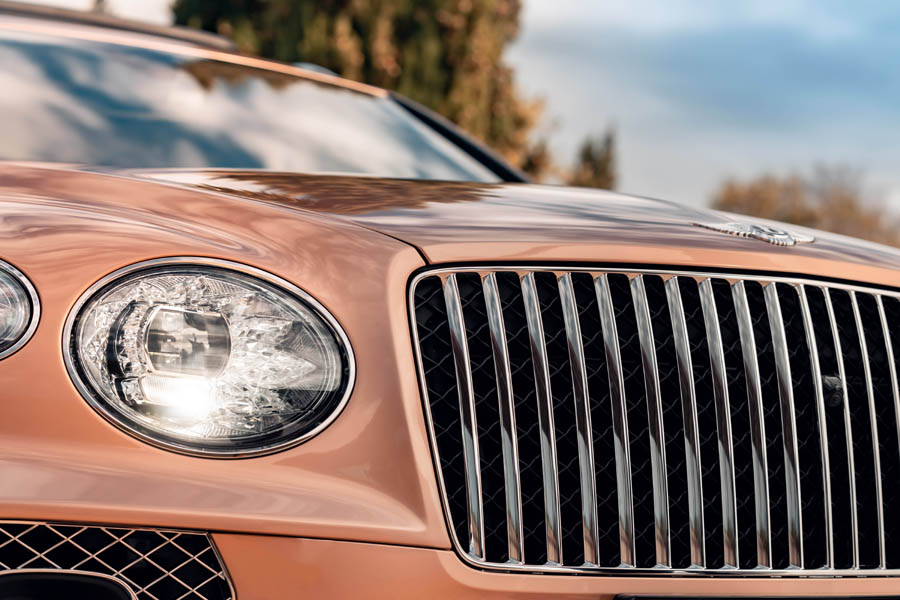 Of course, if individual Airline Seats don't quite meet your familial needs, Bentley will equip your EWB with a three-across bench. Or even a 2+1 bench where the huge center armrest converts into a console with lots of useful storage cubbies.
Before you even climb aboard this new stretched Bentayga, hopefully you will have cast your eyes over its new lengthier bodywork. Chances are though, you won't have noticed those extra seven inches simply because of the skills of the Bentley designers and engineers.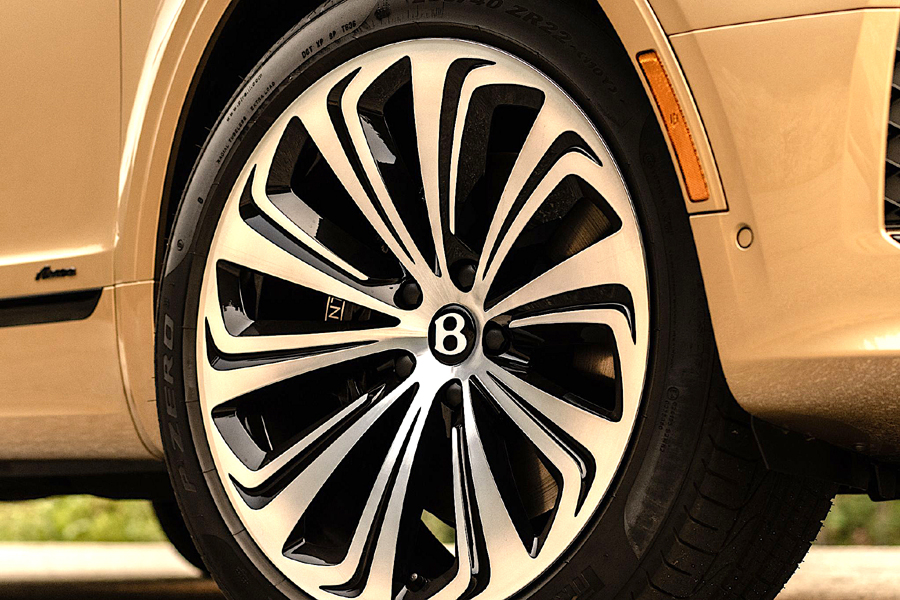 From the outside the EWB looks just like a regular Bentayga, rather than some prom-night Lincoln Town Car stretch. Adding towering 22-inch rims helps with the proportions, as does some clever remodeling of those bulges over the rear fenders.
Powering this new XXL Bentayga is Bentley's proven 4.0-liter twin-turbo V8 that's used in the standard car. It's one of the world's greatest V8s packing a meaty 542 horsepower and 568 lb-ft of torque. Pedal to the metal, it'll whoosh the EWB to 60mph in just 4.5 seconds.
With Bentley's big 12-cylinder W-12 engine about to be pensioned-off, don't expect it to be offered in the EWB, though a plug-in hybrid should be added possibly next year.
To give the big Bentayga some extra agility, Bentley has wisely equipped the EWB with rear-wheel steering. This can pivot the back wheels in the opposite direction to the fronts to tighten the turning radius.
Now it spins in just 38.7 feet, or two feet less than a regular Bentayga, making parking a breeze.
Add to this, adaptive damping, air springing and a new 48-volt active anti-roll system, and the new EWB shrinks in size when it comes to carving curves, while still delivering a ride as smooth as Ali-Baba's magic carpet.
With all this luxury, all this stretch-out comfort, it's no wonder Bentley is predicting that this new EWB will become the best-selling Bentayga, despite its lofty price tag.
Another case of seven being a very lucky number.