If you haven't been to Tampa's new, tragically-hip Midtown urban oasis off Dale Mabry just off I-275, you're in for a treat.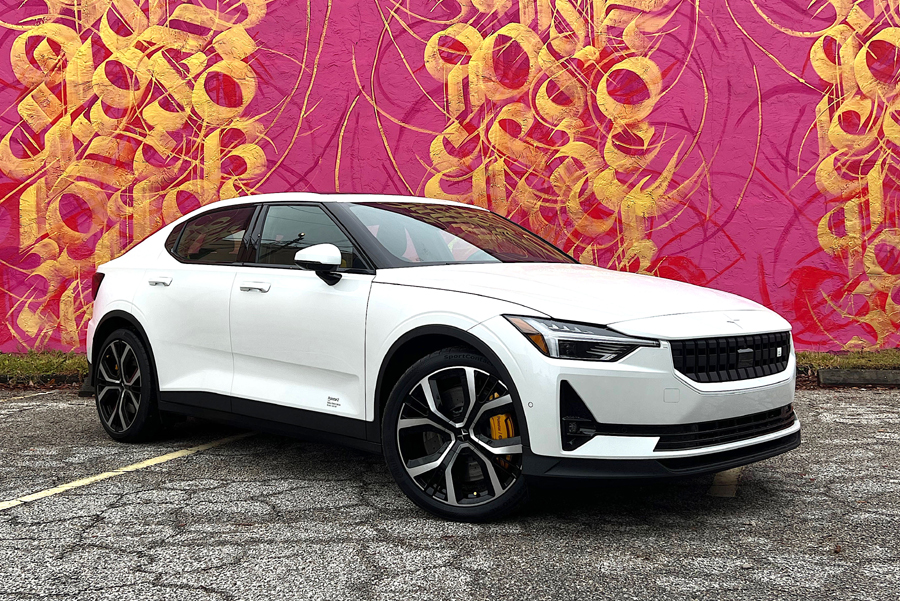 Of course, it's a retail therapy nirvana. Everything from Whole Foods to sporting goods emporium REI, to Casper mattresses to Sephora. Lots of great eats too. Colony Grill, BellaBrava to Sunda, a new Asian eatery.
And one of the coolest newest additions is the just-opened Polestar store on Midtown Drive, opposite Joffrey's Coffee. Here you can take a look at the latest electric sedans that are getting buyers to think twice about a Tesla.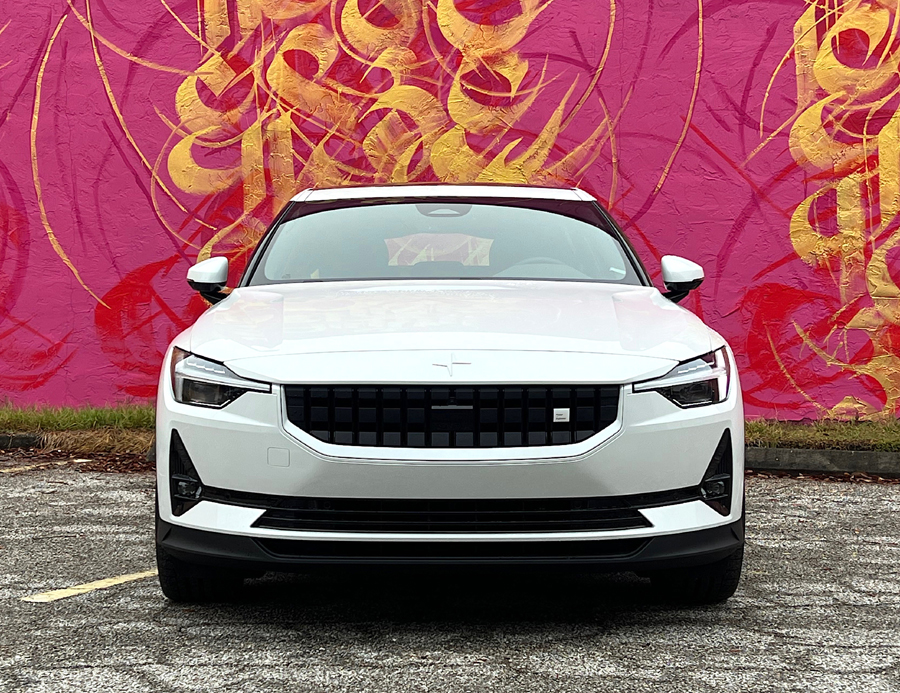 I'd never driven a Polestar so stopped by and met up with Space Manager – as in manager of the Polestar retail space – Lakish Plante to try out the latest Polestar 2.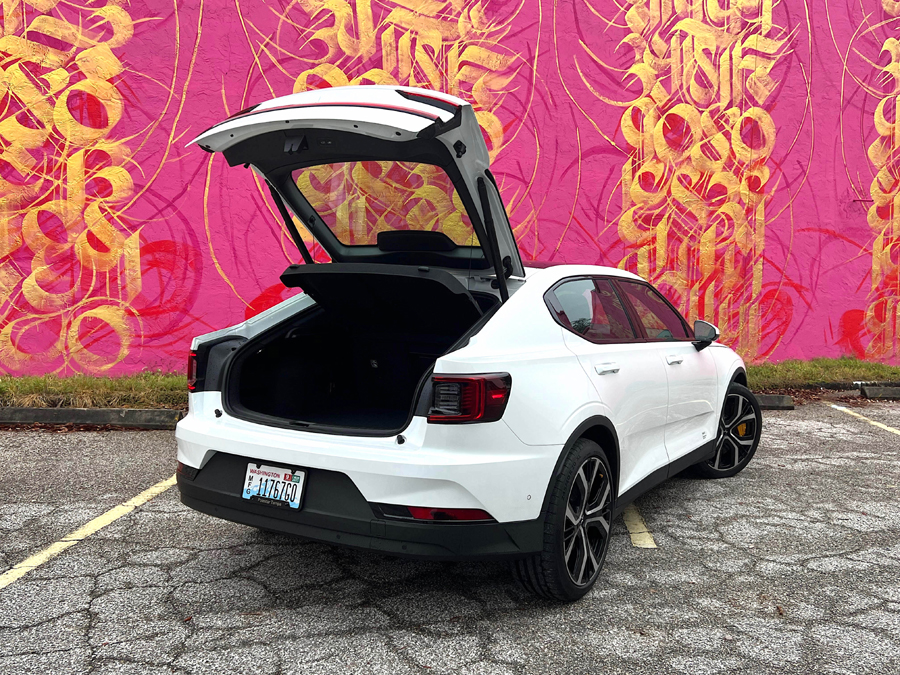 Seems I'm not alone. Lakish told me that since the store opened last November, electric car wannabes have been knocking on the door to take a test drive, or simply find out more about the Polestar 2 models on display.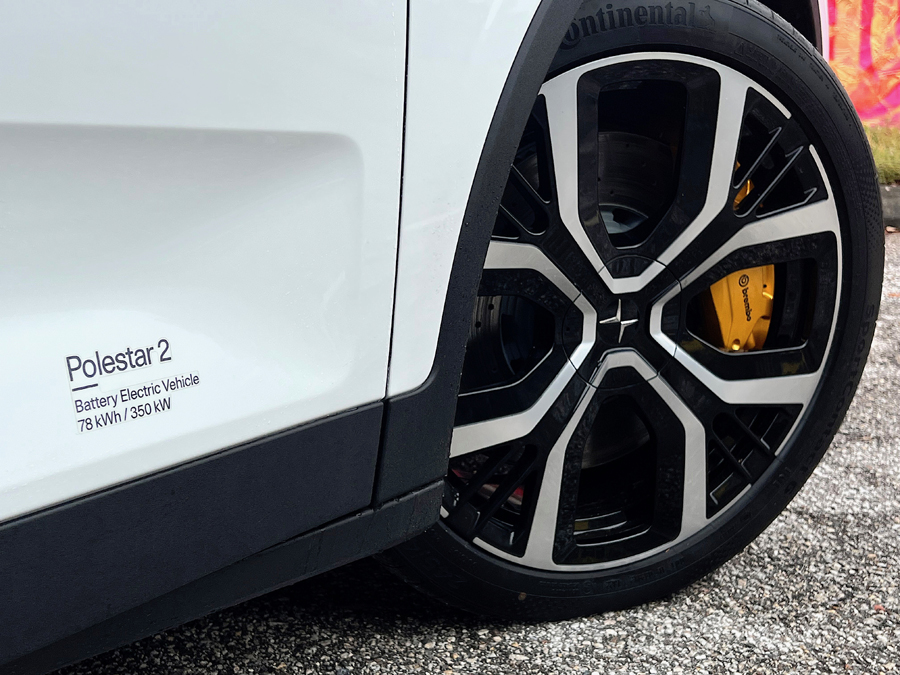 So what's Polestar? It's part of the Chinese Geely automotive group that owns Volvo and has been building the Polestar 2 since 2021 as a head-to-head rival to Tesla's Model 3.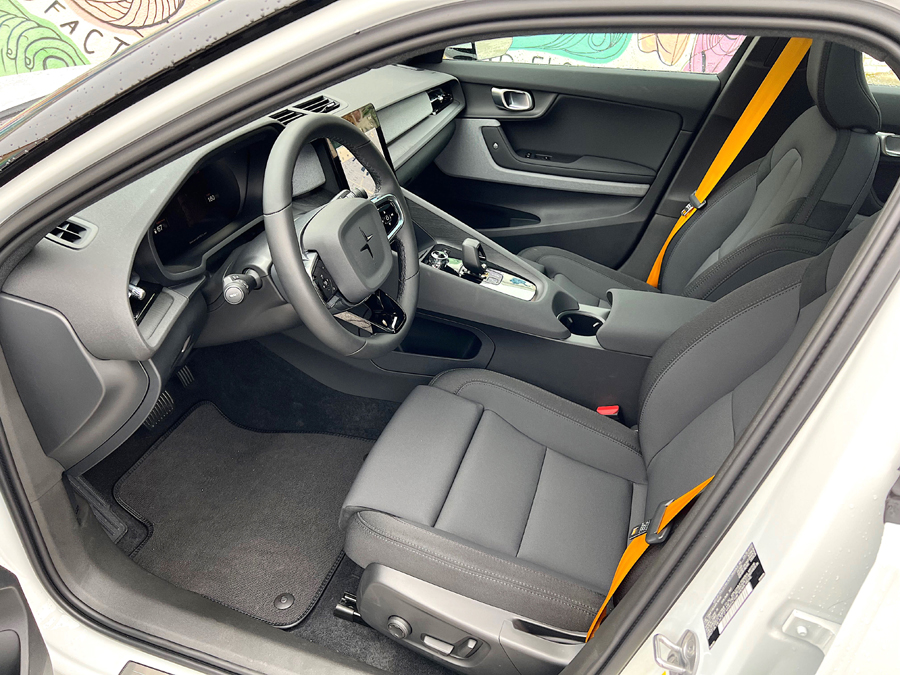 I got the keys to the latest 2023 Polestar 2 sedan that's loosely based on the body structure and electrics of Volvo's XC40 Recharge SUV and C40 Recharge sedan.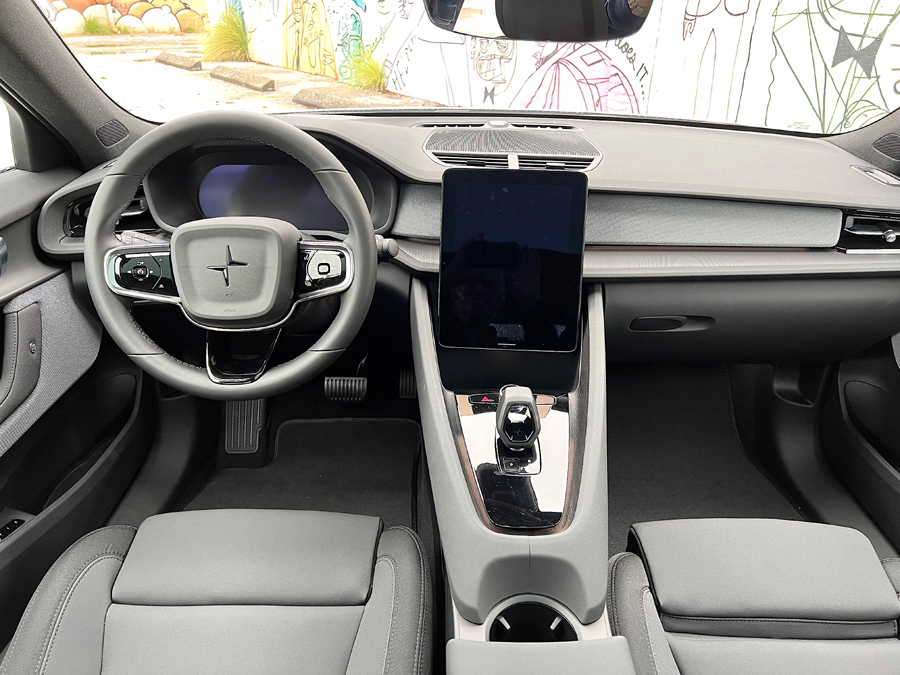 Two Polestar 2 models are currently on offer. There's the Single motor, front-drive version starting at $48,400, and the version I'm driving, the Dual motor that kicks off at $51,900.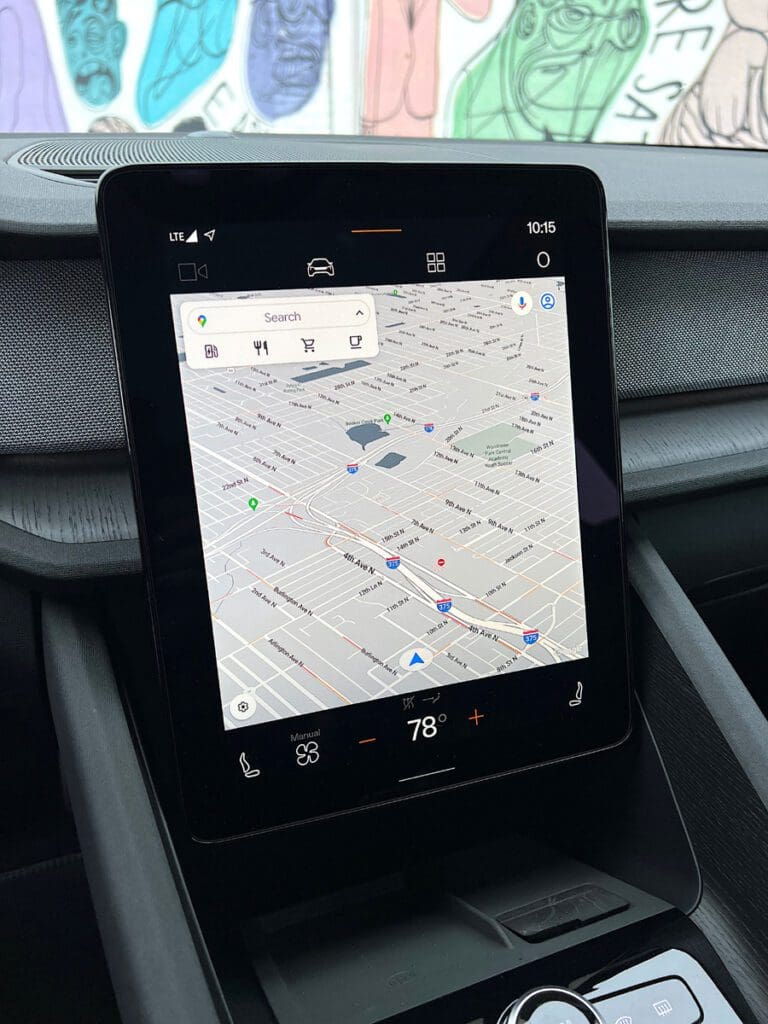 See it in the metal and this is one cool-looking ride. It's a sort of cross between a four-door sedan, sporty hatchback and compact SUV. Sizewise, it's around three inches shorter than a Tesla Model 3. 
It's all high-waist, swoopy roofline, Volvo-esque front end with a long hood, and some very cool lighting. Love those diamond-cut 20-inch alloys with gold-painted Brembo brakes. 
As the name suggests, the Dual motor Polestar 2 has beefy electric motors on both axles to deliver all-wheel drive. Juiced by a 75kWh lithium-ion battery pack under the floor, there's an impressive 402 horsepower and 487 lb-ft of torque on tap. 
Step on the "gas" and, typical of today's electric cars, the Polestar 2 punches away from standstill like a rock out of a catapult. Click the stopwatch and you'll see 0-to-60mph acceleration in an amazing 4.5 seconds. 
Want more go-fast? You can get a performance software update that will up the combined power to 476-hp with 502 lb-ft of torque that takes 0-to-60 sprinting down to 4.2 seconds. 
The Single motor version will give you a slightly longer range – 270 miles compared to 260. But it's way less fun to drive, packing just 231-hp versus 408. But it does cost $3,500 less. Your choice.
Climb aboard and both Polestars come crammed with some really cool features. Like the keyless entry where you walk up to the car, the doors unlock without touching the key, and it's ready to drive the second you sit in the seat. No key to insert, no "start" button to press.
And the entire cabin is all minimalist chic. The seats are covered in what looks and feels like spongy wetsuit neoprene, there's cool woven cloth on the doors and lovely gray, open-pore wood on the dash. 
There's space inside for five adults, though rear seat kneeroom is a little tight, as is headroom with that sexy, low roofline. But open that high-lifting tailgate and there's acres of luggage space, even with the back seat in place. 
In addition to that slingshot performance, the Polestar cruises serenely and silently, handles like a sports coupe and is generally just a blast to drive. The only criticism is the rather firm, fidgety ride. 
While I was at the Polestar store, Lakish had me slip on a set of Augmented Reality goggles to take a virtual tour of the upcoming Polestar 3, the brand's first SUV. It's arriving in October, priced from $83,900 and will have up to 500-hp and a 300-mile range. 
Now that's really going to be electrifying.