by Howard Walker
My, my, how you've grown Mr. Range Rover Sport. 
From being the rambunctious kid brother to the full-fat, top-shelf Range Rover, this brand new 2023 Sport has bulked-up, beefed-up and is ready to arm-wrestle any Porsche SUV that gets in its way.
Gaze at this new, third-gen Sport – the original dates back to 2004 – and it's clear that the once-delicate lines have been well-and-truly jettisoned.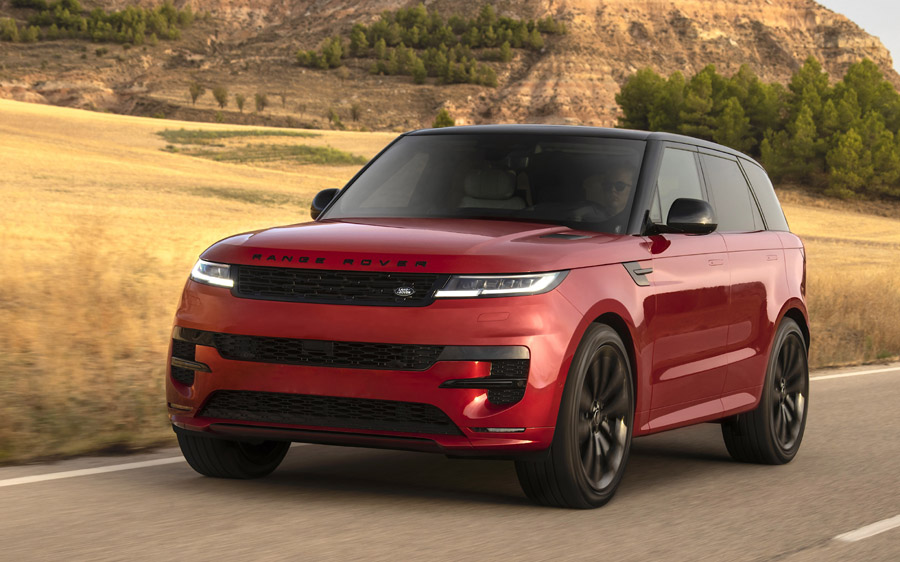 This thing is huge, with doors that could have come off a Vermont barn, towering 23-inch wheels that wouldn't look out of place on a Peterbilt. 
Gone too are the multitude of bodywork creases and folds of the previous version. Now the lines are smoother, more sophisticated, more pumped. Picture a muscled-up Daniel Craig in a slim-fitting Brioni tux.
Of course it helps the visual-drama quota when it's the range-topping Sport First Edition model we're sampling. 
Here, that bluff front end features a multitude of slightly-menacing honeycomb intakes and vents, dramatic, super-skinny LED lights, and blacked-out lettering.
There's even more drama at the rear, with a slender, full-width light bar, a quartet of storm-drain-sized exhaust tips and imposing roof spoiler.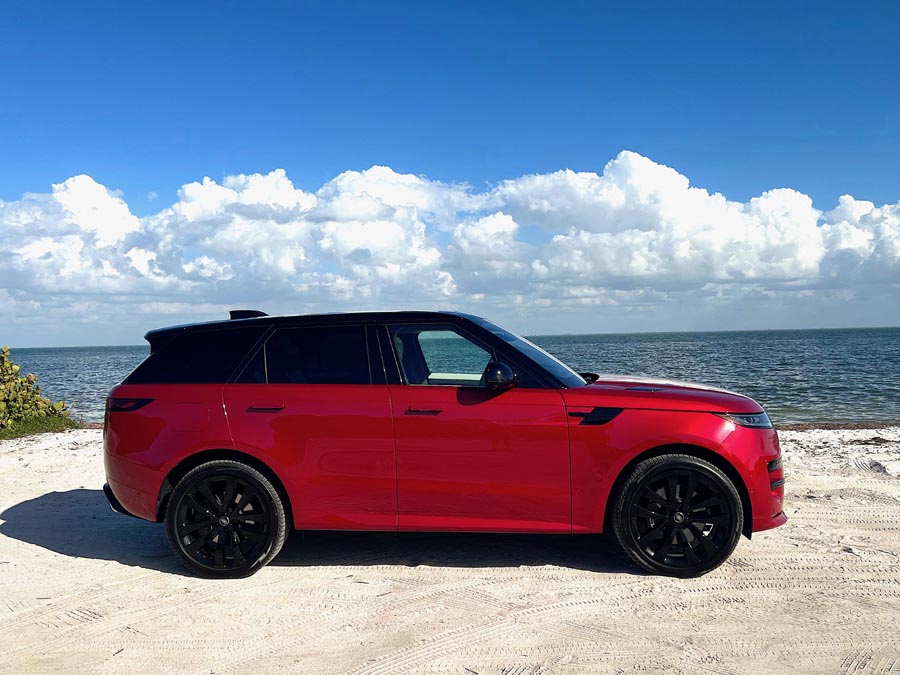 And every new Sport should come out of the factory painted in our test car's shade of glowing, metallic-red called Firenze. Fiery lava spewing from Mount Etna doesn't glow this red.
While the 2023 Sport line-up features more eco-friendly mild hybrid and plug-in hybrid models, this First Edition is only offered with a honking V8.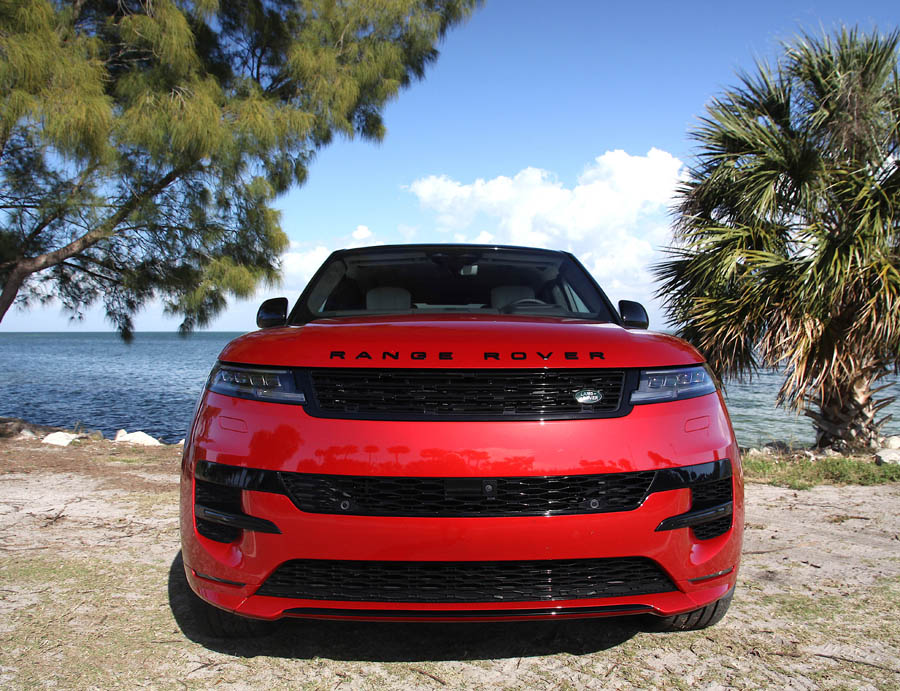 Here, under a hood roughly the size of Kansas, sits a BMW-sourced twin-turbocharged 4.4-liter that can rustle-up a locomotive-like 523-horsepower.
Light the blue touch paper and you'll hit 60mph from standstill in a slingshot-like 4.3 seconds. Top speed is an Autobahn-blasting 155mph. That's mighty impressive for a bruiser that tips the scales at nearly 5,500 pounds. 
To justify that Sport moniker, this latest version is more accomplished than ever at carving curves. In addition to its adaptive air suspension, it's offered for the first time with rear-wheel steering to heighten agility. 
And, because it's a Range Rover, it'll climb the North Face of the Eiger without breaking a sweat.
But the big surprise here is just how smoothly and serenely the Sport rides. Even with those huge tires, lumps and bumps are hoovered-up, potholes and ridges soaked-up like Mr. Brawny on a kitchen spill.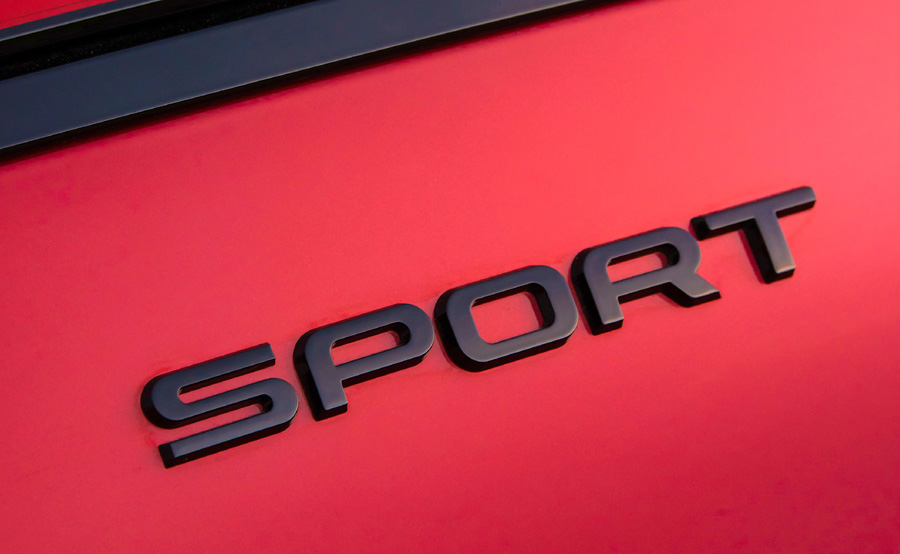 Add to this, steering that's pin-point precise and beautifully-weighted, brakes that stop time, and an 8-speed automatic transmission that's almost telepathic in shifting. This is one great-driving performance SUV.
The surprises keep coming when you take in the remarkably minimalistic design of the cabin. Land Rover calls it "reductive", with the focus being on simplicity and Scandinavian-like sparseness. 
Instead of a multitude of physical buttons, there's a visually-gorgeous 13.1-inch curved-glass touchscreen. On the center console, just two big rotary knobs take care of everything to do with heating and cooling.
For audiophiles, the optional Meridian 3D Signature Sound System is beyond mind-blowing. With no fewer than 29 speakers, including integrated headrest units, plus an astonishing1,430 watts of power, it's like being in a rolling Carnegie Hall.
Interestingly, Land Rover decided not to offer third-row seating for this new Sport, leaving that to the latest Range Rover. But there's no shortage of kneeroom in the back seat, while the rear load area is simply cavernous. 
Sticker-wise, this new Sport costs roughly $20,000 less than an equivalent Range Rover. That means around $83,000 for the base SE, $90,000 for the Dynamic SE, and $104,000 for the plug-in Autobiography. 
Our First Edition tester, which will only be offered for one year, costs around $121,000, or over $132,000 very nicely-loaded.
Want even more Sport? There's the inevitable, over-caffeinated SVR model waiting in the wings, along with an all-electric Sport that's due in 2024.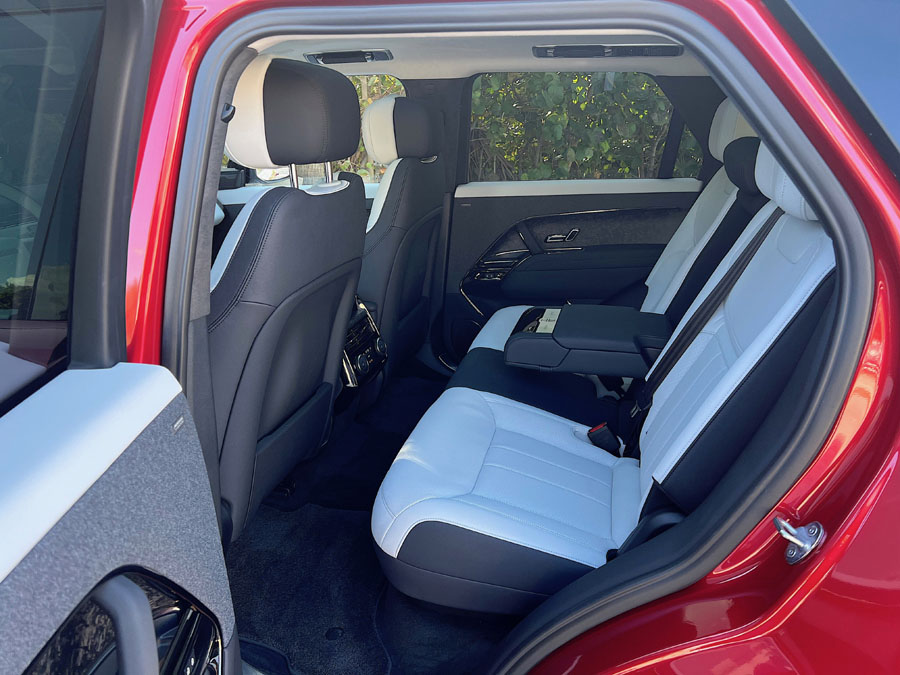 If ever a vehicle put the "sport" in sport-utility, this is it.