Everyone loves a little boost. Energy drinks, a double shot of espresso, 20 minutes on the treadmill. Genesis feels the same way. That's why it's added a Boost mode to its new Electrified GV70.
Pulling out to pass, need more urge to merge with freeway traffic, want more zip away from a stop light? Just tap the button at the base of the steering wheel. For 10 sweet seconds, you get a 54 horsepower "boost" with electric power surging from 429 hp to 483 hp. 
On a recent drive out of Atlanta through rolling North Georgia countryside, Boost mode proved to be more than just a party trick to impress/scare passengers. Sweeping past an 18-wheeler on a two-lane backroad felt just a little safer, more confidence-inspiring.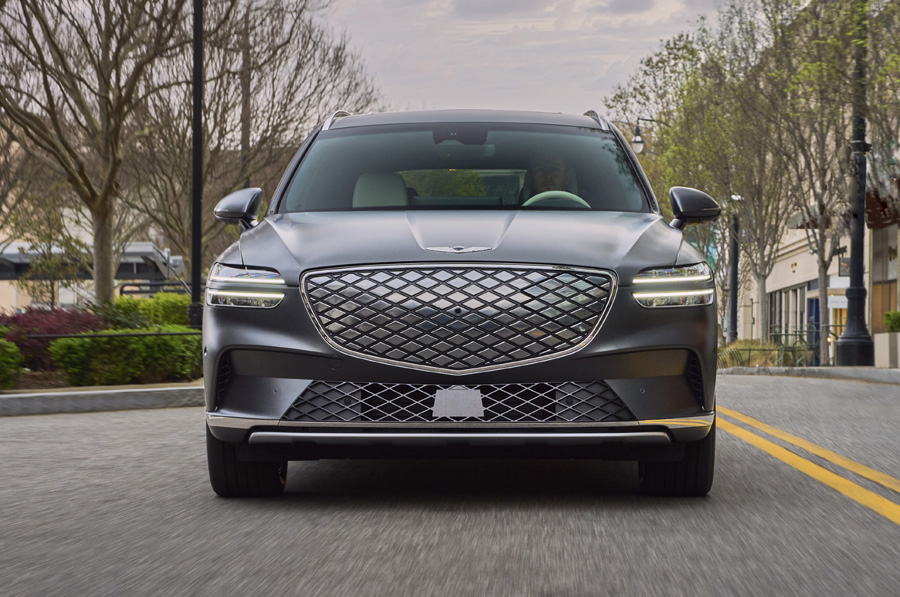 This new GV70 is the third all-electric Genesis after the GV60 cute-ute crossover and G80 sedan, and the first to be built here in the U.S. at Hyundai Group's sprawling Montgomery, Alabama plant.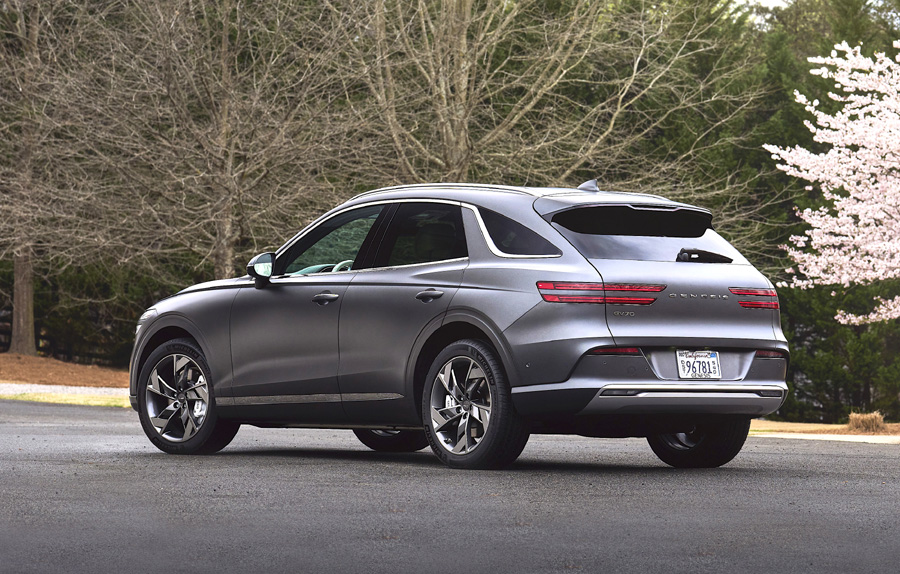 Strange name though; Electrified GV70 sounds more like a hybrid than a full electric. 
Essentially an electrified version of the gas-powered GV70 compact SUV, the GV70-e ditches gas for a 77.4 kWh lithium-ion polymer battery pack under the floor. This juices the 214 hp electric motors front and rear, conveniently giving all-wheel drive.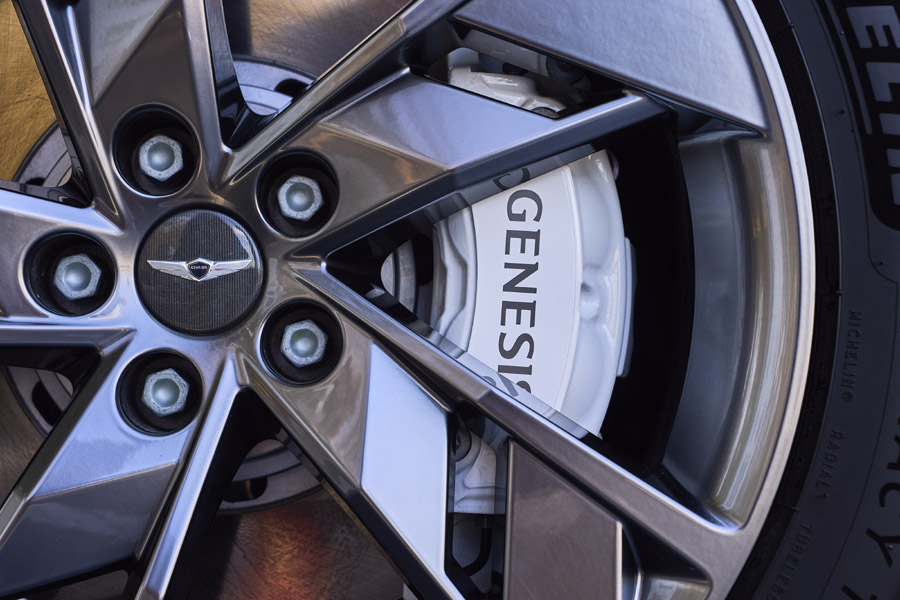 On a full charge, the EPA reckons the Electrified GV70 has a range of 236 miles. That's not as lengthy as the Mustang Mach-E's 312 miles with a 91kWh battery, but way better than the new Lexus RZ 450e's mediocre 196 miles. 
But incorporating 250kW/800-volt fast-charging in the GV's system lets the battery charge from 10 to 80 per cent in just 18 minutes, or add 60 miles of range in a mere five minutes. Level II 240-volt charging takes around seven hours to go from 10% to 100%. 
Genesis sweetens the charging deal however by giving owners three years of free 30-minute rapid-charging sessions through Electrify America. 
One cool design touch that makes topping-up a little easier is the location of the EV charging port behind a flap in the front grille. It lets you pull straight in to the charging station instead of more-typical backing-in.
Talking of design, it's that bold, crest-shaped grille, with its fully-enclosed shiny center section, that distinguishes this new EV version from its gas sibling. That and the reshaped lower air dam, unique 20-inch wheels and the absence of exhausts at the rear.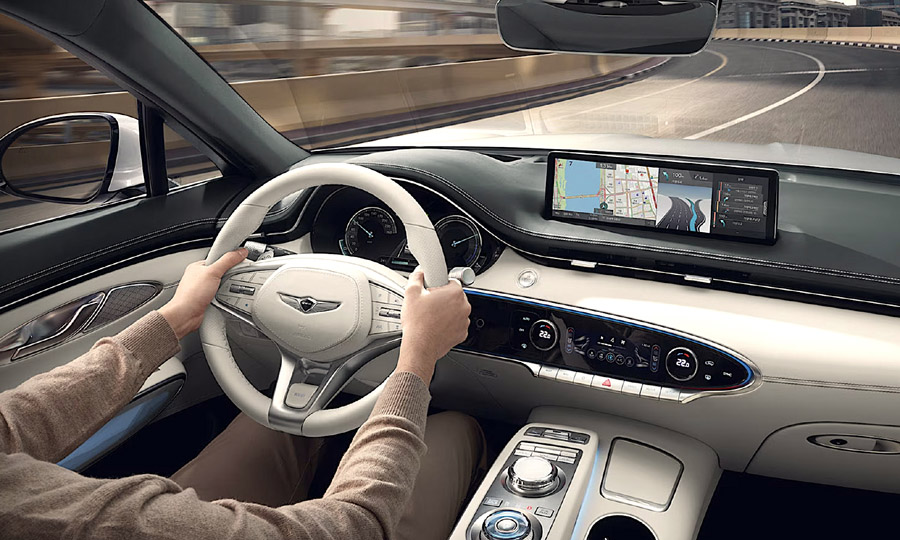 On the road, even without Boost mode, the Electrified GV70 is a lively performer. Genesis talks of 0-to-60mph sprinting in 4.5 seconds which, after our drive, seems a little on the conservative side. Our iPhone stopwatch-clicking put it closer to four seconds.
Which is pretty impressive considering the SUV's portly 5,000-pound bulk, which is a non-trivial 500 pounds more than the gas-powered GV70.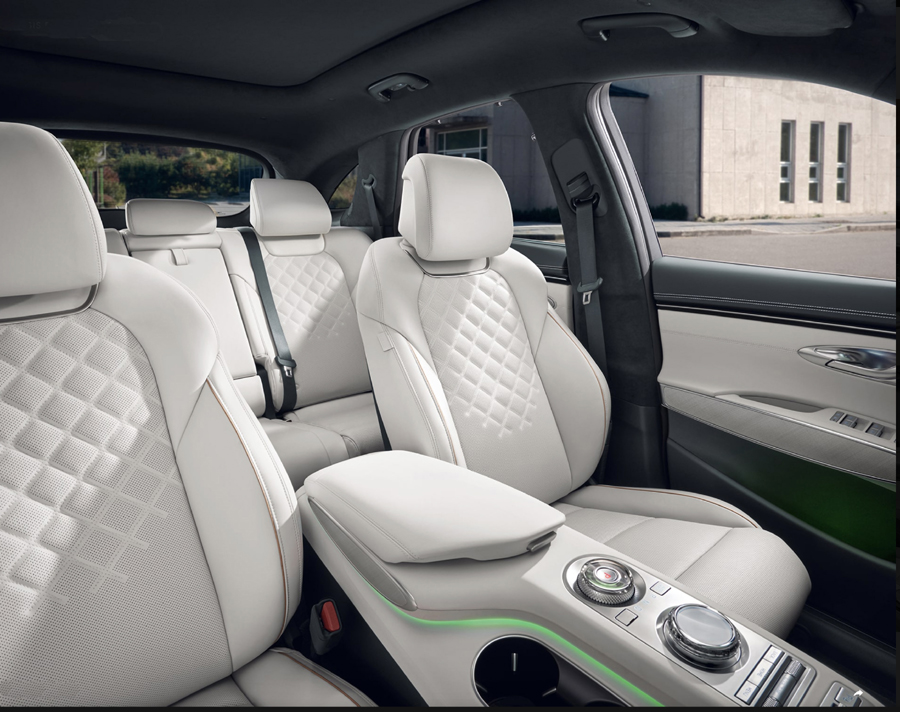 Take-off from standstill is light-switch instant, with the power not tailing off until the speedo is showing triple-digit velocities. And it's all impressively serene and quiet inside, with muffled road roar and a near total absence of wind noise.
Having the battery mounted low in the body helps tame body roll, while slightly tauter suspension and tighter steering compared to the gas GV, masks that extra weight, delivering surprisingly agile and nimble handling. The only trade off-is a slightly firmer, more fidgety ride.
Two versions of the Electrified GV70 are on offer; the $66,975 Advanced, and the $73,775 Prestige, with both prices including destination. The Prestige compares to $76,175 for the similarly-equipped gas GV70 3.5 AWD Sport Prestige. And remember, for now there's still an available $7,500 EV tax credit from Uncle Sam.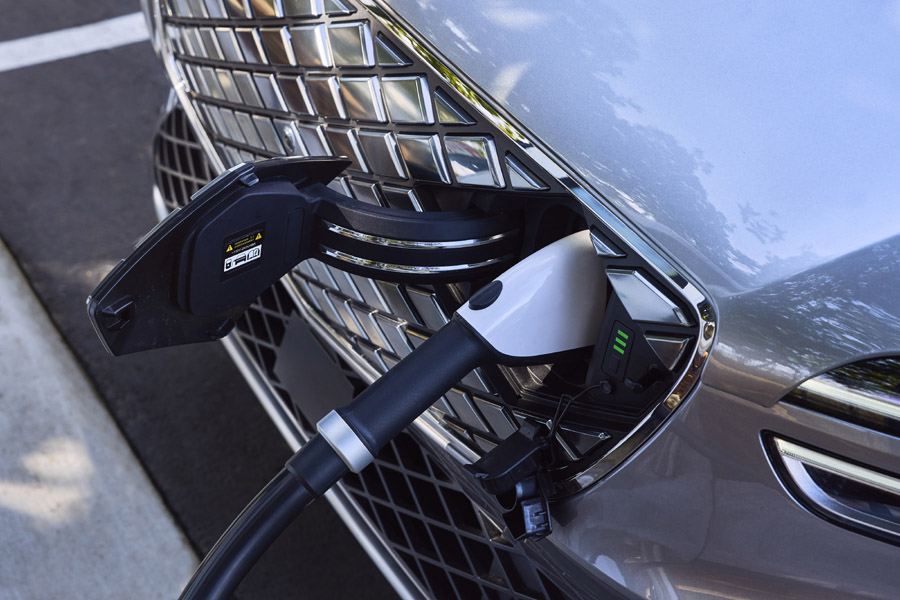 Without doubt, this is a fun and feisty, well-designed compact SUV that's a joy to drive and only enhanced by its electric powertrain. And, like the gas GV70, it boasts one of the most luxurious, highest-quality interiors in the industry.