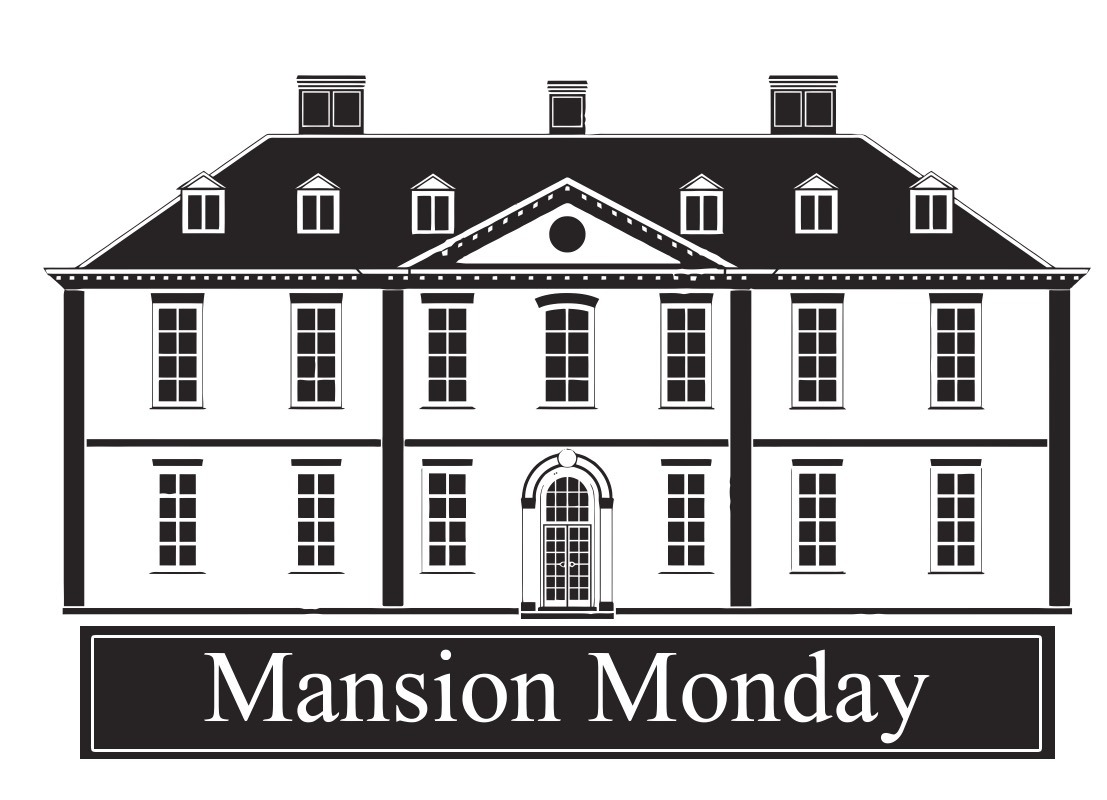 The main house is available for close to $18 million — but the guest homes are on the market, too, for considerably less.
Readers familiar with this column know I love a house with a good story. Well, Century Oaks is full of stories — more than a century's worth, in fact. The 10-bedroom, 11-bath, 16,472-sqft mansion in this multi-acre estate at 802 Druid Rd. S. in Clearwater was built in 1915 by developer Dean Alvord on the former site of Fort Harrison, high on a bluff above Clearwater Harbor.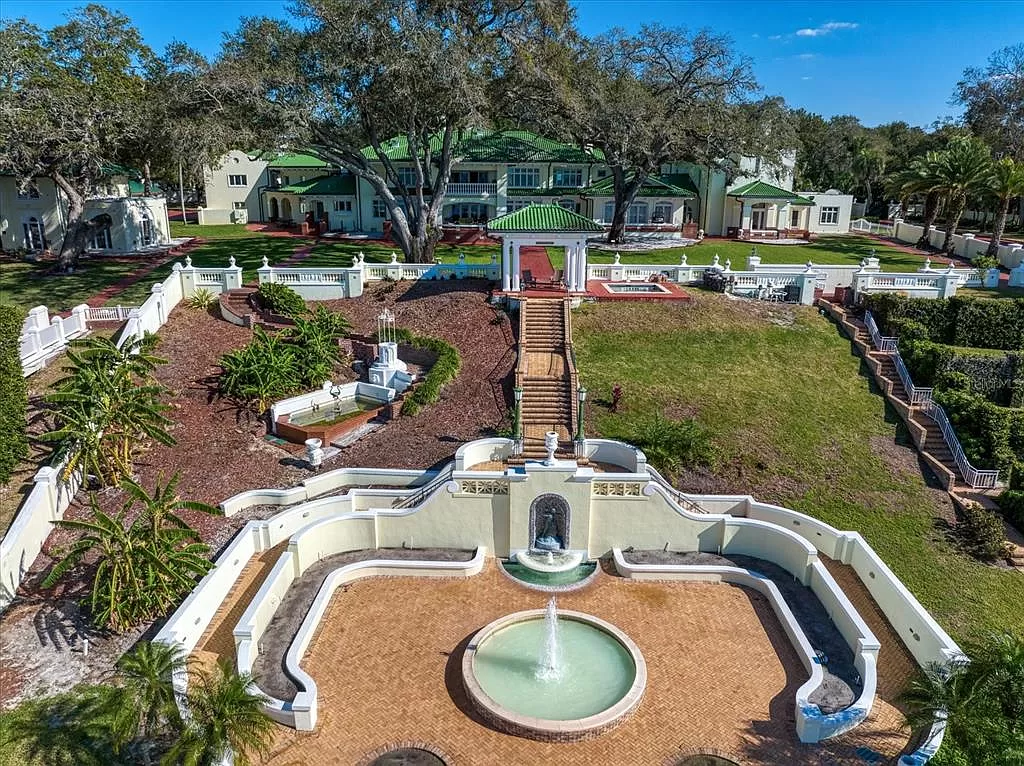 A list of the estate's occupants over the years is a roll call of innovators and adventurers: the inventor of the paint used by Henry Ford for his Model T; a pioneer in the science of hair replacement; a British Formula 1 driver; a champion powerboat racer. Given the burgeoning tech scene in Tampa Bay, perhaps the next owner of this storied property will be a cryptocurrency whiz or the founder of the next online startup — someone who can afford the price tag of $17,995,000.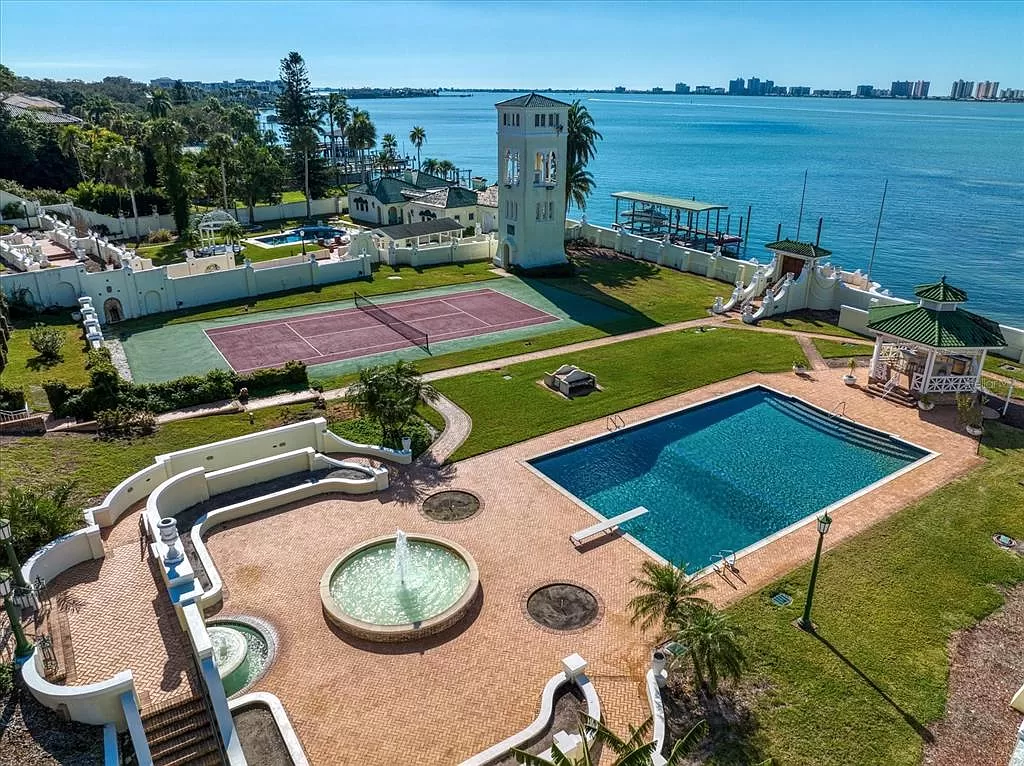 But look at what you get for the money: "a massive ballroom, banquet-size dining room… plush home theater, tennis and basketball courts, two swimming pools and two deep water docks that can accommodate yachts up to 60 feet," says the writeup by Realtor Kenny Hayslett, who's listing the property for Re/Max. (And there's also a bell tower, built in 1925 by the original owner as a tribute to the officers and soldiers of Fort Harrison.)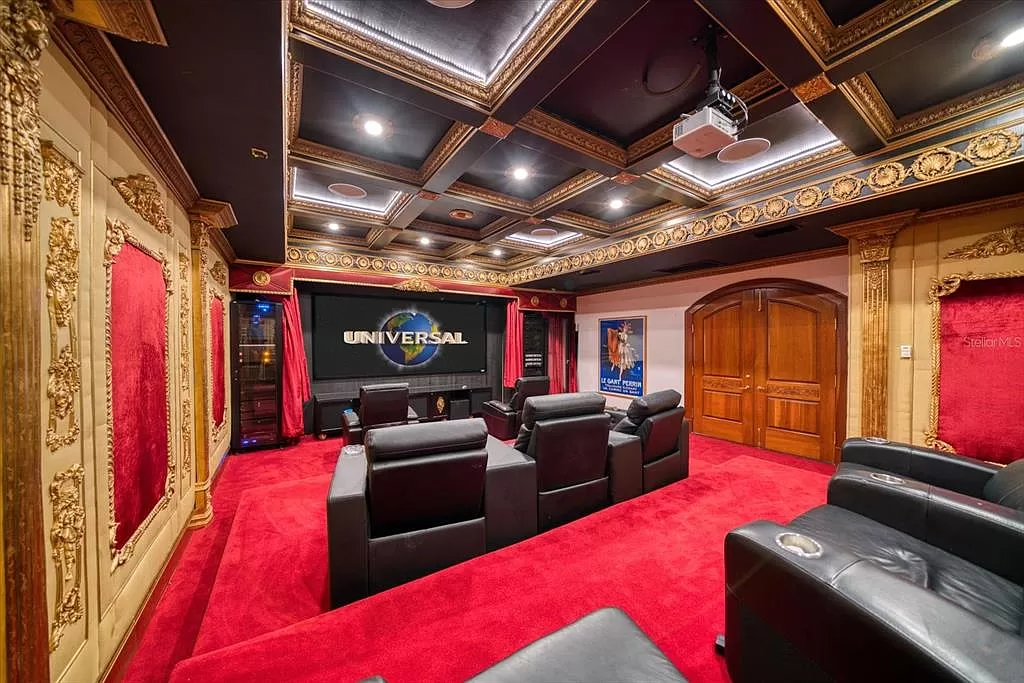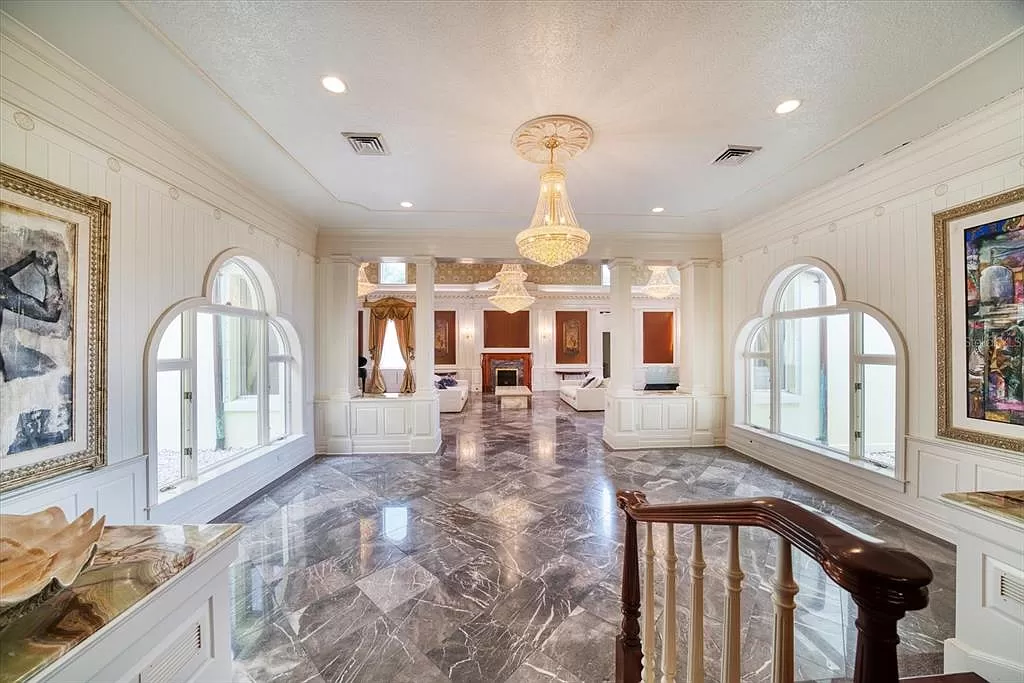 But wait, there's more (or less): If you don't have 18 mill to spare, you could purchase one of the estate's two guest homes. Each is separate from the main property and has its own private access. The prize in my opinion is the "South House" at 820 Druid Rd. S., perched right on the water. It's been variously referred to as the boathouse or the pool house, but in the early 20th century it was used as a "card house," says Hayslett. "There were two large rooms, one for men and one for women. A cable car took guests down the bluff, and they would play cards there."
Now, after a sterling contemporary renovation, the former card house is a sleek and elegant three-bedroom, three-bath, 3,046-sqft home with a killer view, a pool and a gazebo, offered by Hayslett at $6,495,000.
But the "North House" ain't too shabby, either. Offered at $5,995,000, the 6-bedroom, 5-bath, 4,646-sqft Greek Revival-style manse at 800 Druid Rd. S. is a stately affair with a facade distinguished by floor-to-ceiling Palladian windows. There's an observatory and a billiards room, 100 feet of direct waterfront along the Intracoastal, a lighted tennis court, tiered terraces, English gardens and a swimming pool.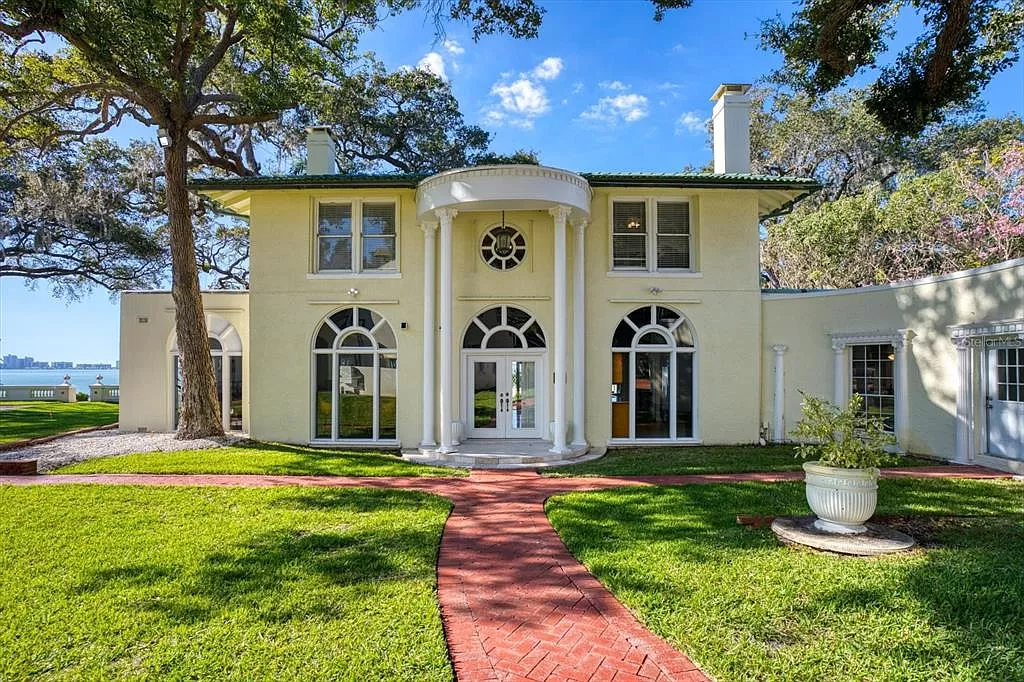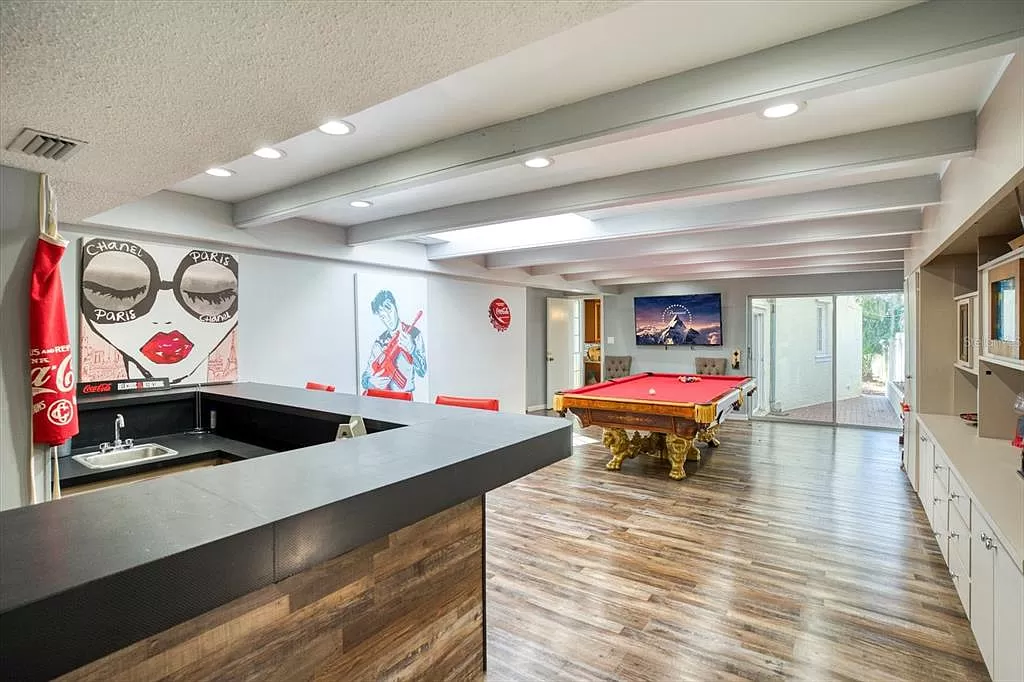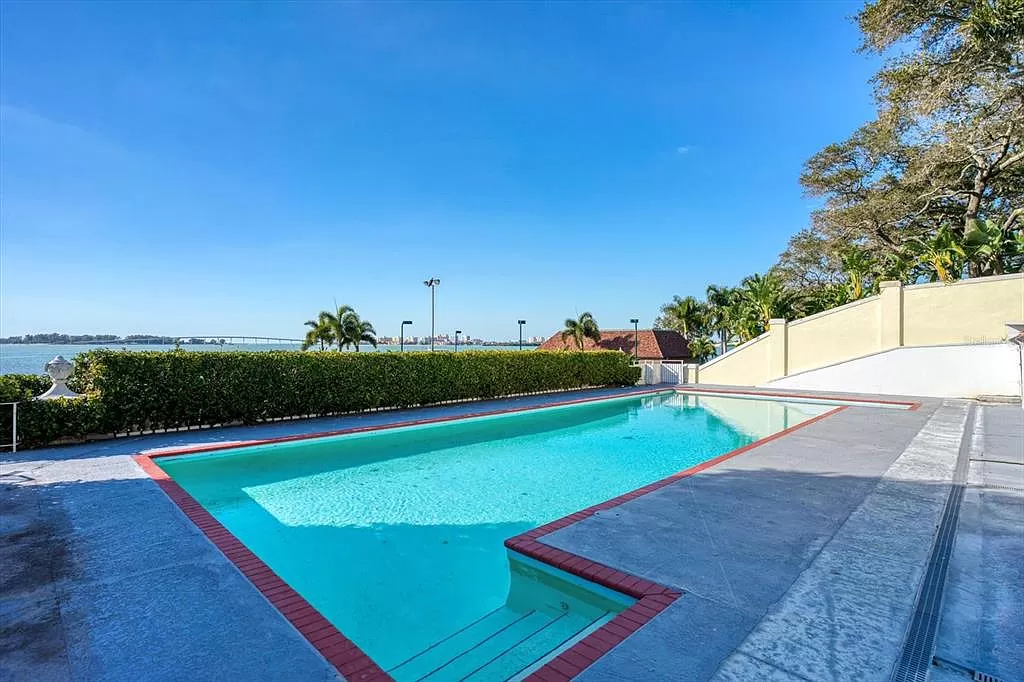 Hayslett says there's been a range of interest in the properties — "everything from they want the entire compound [which would cost $30 million] to buying one of the parcels." Some would make capital improvements, some would consider knocking down some of the structures. But he's not exaggerating when he says, "This is one of the most unique iconic residential parcels in Florida" — something more in the realm of Palm Beach than Tampa Bay.
And at a price, however high, that's still comparatively low for a property this size.
"The lot, the bluff, the structures. It would be arguably two times the price in Naples or Miami."
And buyers from markets as far away as California and Europe are checking out Century Oaks and seeing it as a "value play."
"They're looking at it and saying, 'Are you kidding me? This is cheap! In San Diego this would be double!"
For more info on the Century Oaks properties, contact Kenny Hayslett at 727-443-6700, hayslettteam.com.