It's a wacky weekend. A puppet wreaks havoc at Jobsite, the Wallendas defy death in Sarasota, a parody of The Office walks the streets of Clearwater… plus hot-air balloons and Globes of Gold.
"The Office" Murder Mystery Tour
Even if you're not up on your Office trivia, you'll still have a great time at this oft-hilarious outdoor whodunnit. The ever-inappropriate Michael Scott leads audience groups on a quest through "Scranton" (aka downtown Clearwater) to solve the mystery of the Scranton Strangler, encountering various Office reprobates along the way. Wear your walking shoes and listen for clues as you meet up with Jim (Sergio Myers, right), Pam, Angela, Meredith and, of course, Dwight Schrute (an almost unrecognizable and very funny Jim Sorensen). Through Mar. 14, 5:30-9:30 p.m. Thursday-Friday; noon-9:30 p.m. Saturday-Sunday. Nancy and David Bilheimer Capitol Theatre, 405 Cleveland St., Clearwater. 727-791-7400.
Gulfport welcomes animal lovers to the 16th annual Get Rescued! event, featuring hundreds of adoptable animals, vendors, activities, a Bark-B-Que and a Weiner Dog Derby for "a full day of fur and fun." The event has grown to become the largest animal rescue event in Florida with rescue groups traveling from throughout the state to participate. Pet-friendly (of course); masks required. Sat., Feb. 27, 10 a.m-5 p.m., Beach Boulevard, Gulfport.
The New York Times called the original Broadway production of Robert Askins's Tony-nominated play "a festival of filthy hilarity," but the reviewer also pointed out the deeper strains running through Hand to God, in which a foul-mouthed hand puppet named Tyrone takes over the life of Jason, a meek young man seeking solace in the Christian Puppet Ministry. Nick Hoop takes on the dual role of Jason/Tyrone for Jobsite's production, whose stellar cast also features Katrina Stevenson and Brian Shea. Directed by David Jenkins. Feb. 26-Mar. 14, Jobsite at the Jaeb Theater, Straz Center, Tampa.
Nik Wallenda's Drive-In Daredevil Rally
Billed as "The World's First Social Distance Friendly Thrill Show" and brought to us by Sarasota's own Guinness World Record-holding high-wire artist, the Daredevil Rally will take place in Sarasota's Nathan Benderson Park, where you can watch from car or lawn chair as the Wallendas walk the wire and human cannonballs, motorcycles and BMX riders do crazy things up in the air. Fridays-Sundays through Mar. 7, 5851 Nathan Benderson Circle, Sarasota.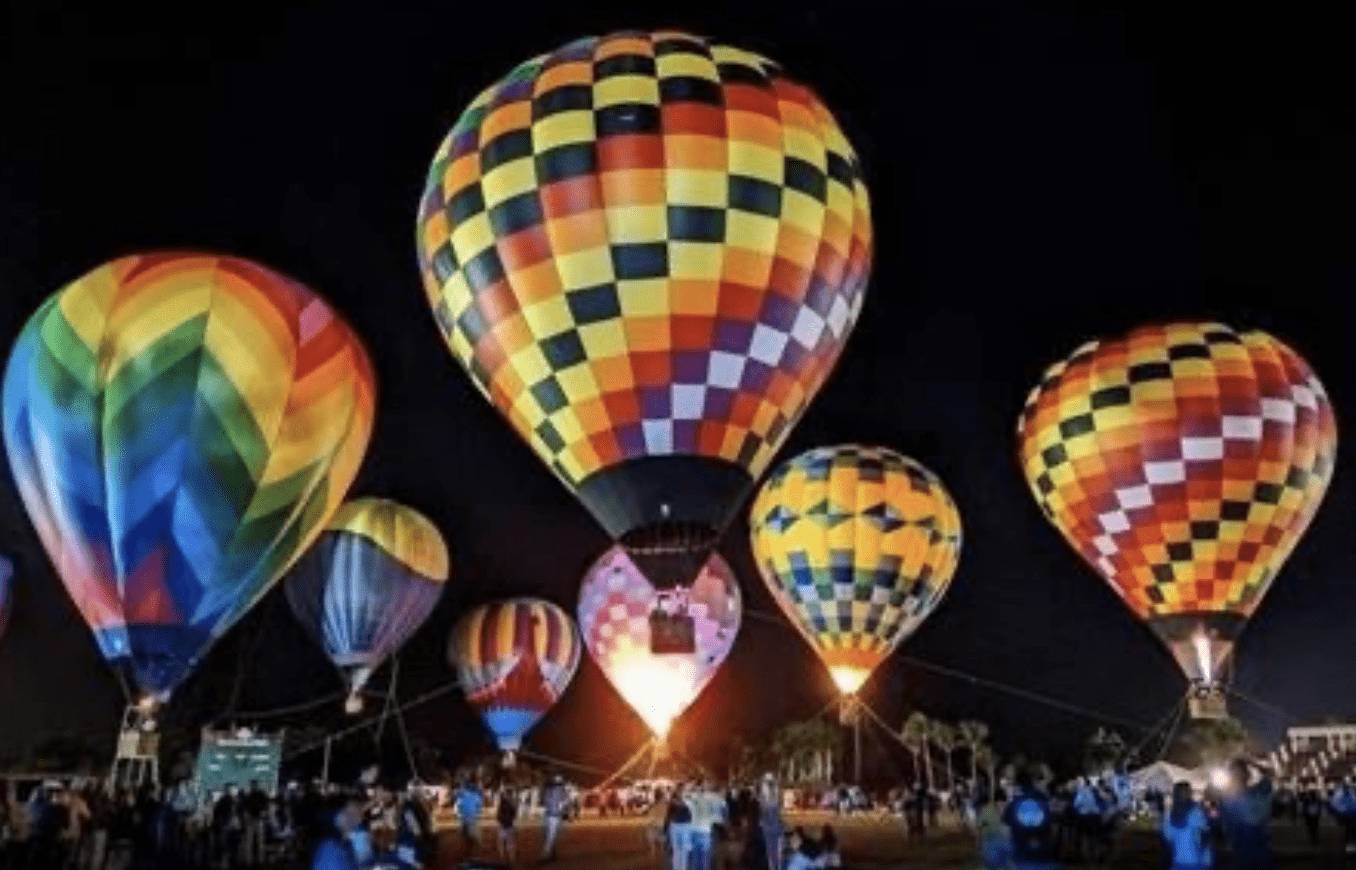 Speaking of doing crazy things up in the air, the Balloon Glow Tour is lighting up the sky over Dade City this weekend with glowing hot-air balloons. Bounce houses, food vendors and other family fun, too. Charge is per vehicle; pay extra to take a ride in a tethered balloon. 5-9 p.m. Friday-Sunday, Little Everglades Ranch, 17951 Hamilton Road, Dade City, 833-778-8229. Buy tickets in advance on Eventbrite.
Arts Legacy Remix: Lift Every Voice and Sing
Rescheduled from Feb. 19, this outdoor concert on the Straz Center's Riverwalk Stage features classical Black voices and chamber musicians (including singers from Opera Tampa) performing music inspired by the anthem "Lift Every Voice and Sing." Tickets free with a small processing fee. Friday, Feb. 26, 7:30-9 p.m. 813-229-7827.
Dan Black & The (TFO) Brass Cats
Those hep cats in the Florida Orchestra's brass and percussion sections let loose on favorites from the Golden Age of Swing, Star Wars, The Beatles and more in this Raymond James Pops concert. Daniel Black conducts. Sat. Feb. 27, 2 & 8 p.m., Mahaffey Theater.
Speaking of top brass, there's good news for Louis Armstrong fans who haven't had a chance yet to take in Satchmo at the Waldorf at American Stage. The theater has extended the run of its Virtual Stage production of Terry Teachout's one-man play, in which L. Peter Callender gives a reputedly tour de force performance in the roles of Armstrong, his white manager and Miles Davis. Extended through March 7. Purchase tickets to prerecorded performances here.
Rays Spring Training tickets go on sale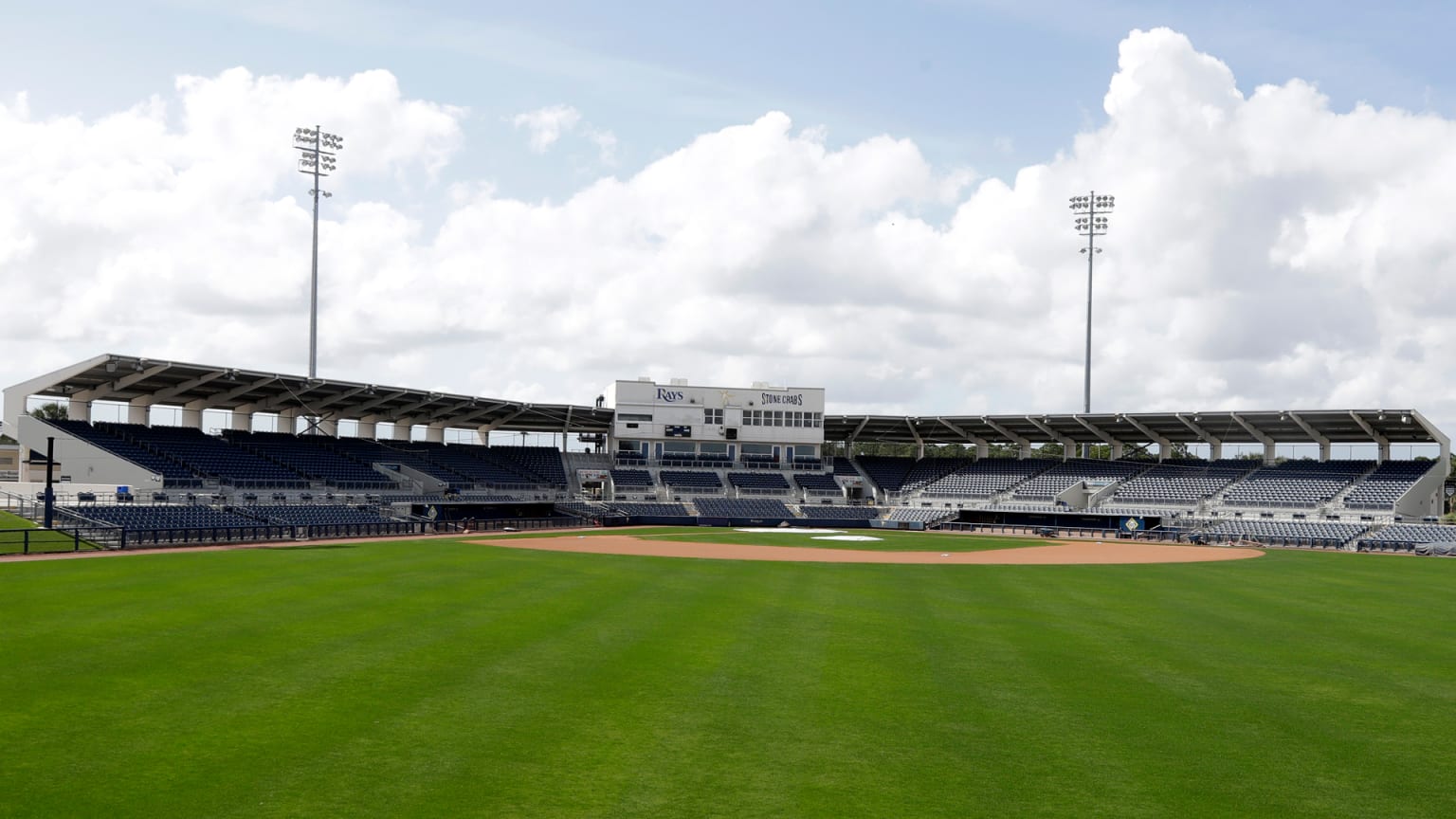 Play ball! Tickets to the Rays' home Spring Training games at Charlotte Sports Park will go on sale Friday at 10 a.m. in the MLB Ballpark app and at RaysBaseball.com. The team is selling tickets in socially distant pods of two to four seats. Get ready to cheer the Rays on their way back to the World Series!
In the entertainment world's new normal, where movies are on cable and cable networks make movies and live-streaming blurs all the lines, the Golden Globes may be crazier than ever. A certain level of zany is to be expected at the Globes, especially with Tina Fey and Amy Poehler as the bi-coastal hosts, and with the show going virtual this year the whole thing could truly go off the rails. But there are a lot of good movies and TV series out there right now, so some truly awards-worthy work might just win… awards. (I'm rooting for Nomadland — an unforgettable Frances McDormand performance, uncommonly humane script and direction by Chloé Zhao.) Golden Globes on NBC, Sun. Feb. 28, 8 p.m.