Immersive is the word. Dive into whale life, aquatic art, live-streamed jazz and live theater, and dip into dRTB's latest issue, online now.
"Whales: Living with Giants" at Clearwater Marine Aquarium. Starting Sunday, you can immerse yourself in the world of whales at CMA's newly expanded visitor center. Thanks to a state-of-the-art Virtual Reality theater, guests can assume the role of marine biologists observing humpback whales and other underwater wildlife. There'll be multi-media exhibits, a walk-through life-size whale gallery and a kids' zone, too. March 21-Aug. 31, cmaquarium.org.
Palladium Live! Jeremy Carter's Soul of Jazz. Groove-a-licious saxophonist Carter leads his newly formed Rubber Band in repertory ranging from Herbie Hancock to the Bee Gees, streamed live from the stage of The Palladium. Carter is among the venue "regulars" who will benefit  from its admirable new "Creative Class" program. Fri. Mar. 19, 8 p.m. Go to mypalladium.org for instructions on how to stream the show; note that your unique streaming link will still be active for 48 hours following the show if you miss it on Friday.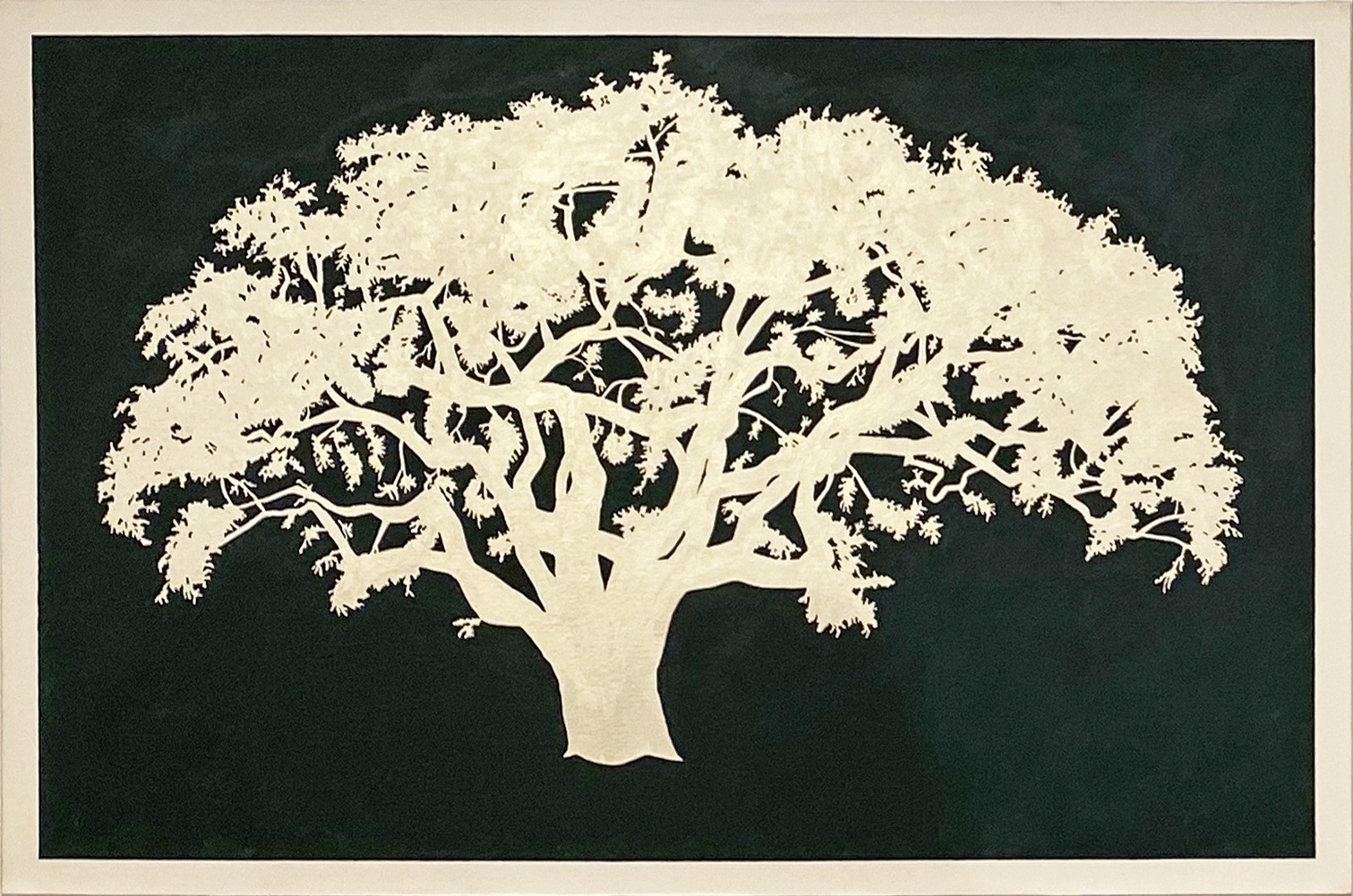 "Expanding Waters" at Creative Pinellas. The awesomely talented team of Carol Mickett and Robert Stackhouse have filled The Gallery at Pinellas in Largo with their visionary exhibition "Expanding Waters," which incorporates walk-thru installation, evocative artworks and live performance to explore the importance of protecting the natural resources so vital to our future. The Gallery at Creative Pinellas, creativepinellas.org.
"American Son" at Stageworks. The reviews coming in for the current production at Stageworks are, to put it mildly, enthusiastic: "The play gallops along almost without allowing you to take a breath" (Creative Loafing); "Unforgettable and complex" (Broadway World); "SEE THIS!!!!" (Stage, TV, and Cinema Art & Artists). Christopher Demos-Brown's play, a tense confrontation in a Coral Gables police station between officers and a mixed-race couple worried about their missing son, starred Kerry Washington on Broadway; Andresia Moseley takes the role for Stageworks. Through March 28, stageworkstheatre.org.
An Evening with Eberlein at LAB Theater Project. In this intriguing trio of one-acts by playwright Jared Eberlein, a lesbian couple deals with an estranged son,  two successful Black men deal with "relentless snap judgments" as they wait for a bus, and two fairy-tale characters are reimagined as prisoners released from Alcatraz. Per usual, LAB offers in-house and live streaming options, as well as video-on-demand. March 18-April 4, 812 E Henderson Avenue in Ybor City, labtheaterproject.com.

1980 Phillies World Series Championship Reunion at Ruth Eckerd. Hey, Phanatics! This one's for you. I lived in Philly for many years, so the names on this roster bring back lots of memories: Tim McCarver, Bob Boone, Larry Bowa, Greg Luzinski and… Pete Rose! With an All-Star lineup like that, this should be a fun evening for baseball fans no matter their team affiliation, with classic stories, videos, Q&A and more. This event was postponed from last year, and will be presented at 50% capacity.  Sun., March 21, 7:30 p.m., rutheckerdhall.com.
Book+Bottle 1-Year Anniversary. What do you say to a new business that opened up — or tried to — on March 17, 2020? If it's Book+Bottle, the wonderful little book-and-wine store in downtown St. Pete, you say congrats! Because not only did they eventually open, they survived through the pandemic to celebrate a one-year anniversary. Stop by Friday for a celebratory edition of their weekly Community Tchin Tchin complimentary wine tasting. (It's pronounced "chin chin," meaning "cheers!" in French.) Fri. Mar. 19, 5-7 p.m., 17 Sixth St. N., St. Petersburg, bookandbottlestpete.com.
Cars & Coffee at Armature Works. On Saturday morning, our sister publication duPont REGISTRY, the nationally known auto magazine, brings its massive Cars & Coffee extravaganza to Tampa's Armature Works for the second time. Get there early because crowds will gather to see the huge array of collector cars, hot rods, imports, and exotics displayed proudly by their owners, plus the latest vehicles and auto products from local dealers and automotive vendors. It's open to the public, it's free and it's fun. Sat., Mar. 20, 8-11 a.m. More details at the Facebook event page for duPont REGISTRY™ presents Cars and Coffee at Armature Works.
Dine out… outside!  Speaking of Armature Works, it's a great place to grab an outdoor table and chow down on delicious eats from Oak & Ola, Steelbach, or any of the numerous eateries at The Heights Public Market. It's just one of the sites I celebrate in my list of "100+ Great Places to Dine Outdoors in Tampa Bay," which I wrote for the current issue of duPont REGISTRY Tampa Bay…
The Great Outdoors Issue! The digital edition is out now, and besides telling you everything you need to know about alfresco eating in Tampa Bay, it's full of info about sports and recreation, exploring the wilds of Florida, finding tricked-out golf carts and lots more. https://registrytampabay.com/the-great-outdoors-issue-2021/